Anti Anxiety Healing Crystal Gift Set | Banish Anxiety | Crystal Healing | Crystals | Reiki | Chakra | Healing Energy | Tourmaline | Tumbles
Sale price

$17.39

Regular price

$19.33

Unit price

per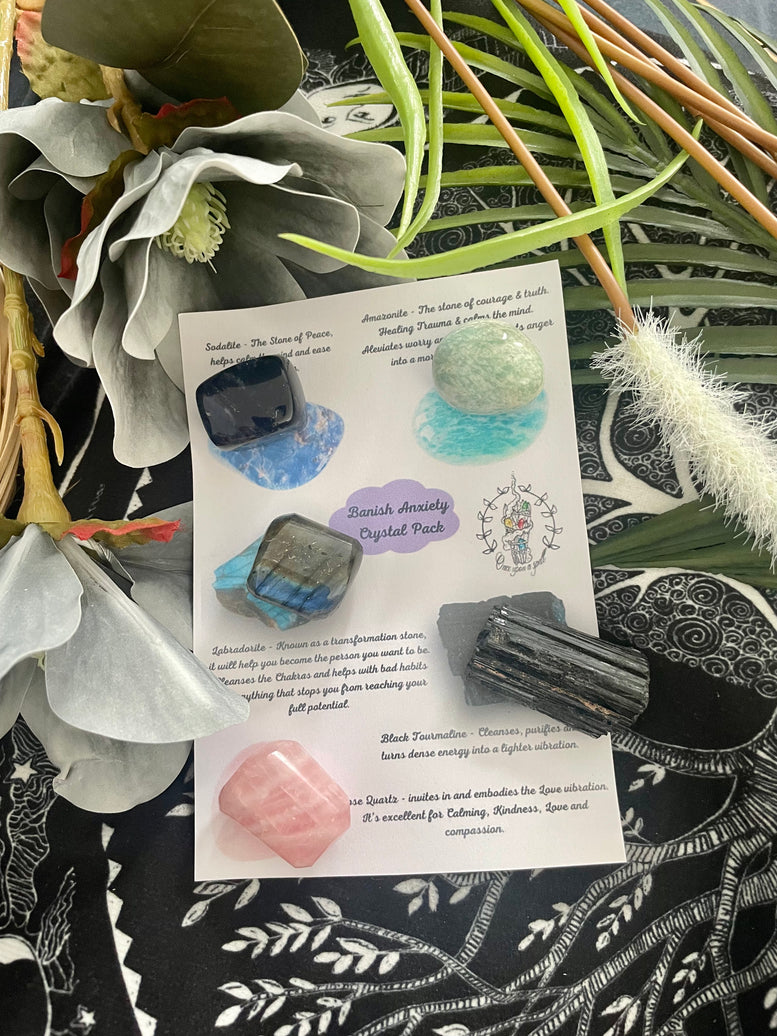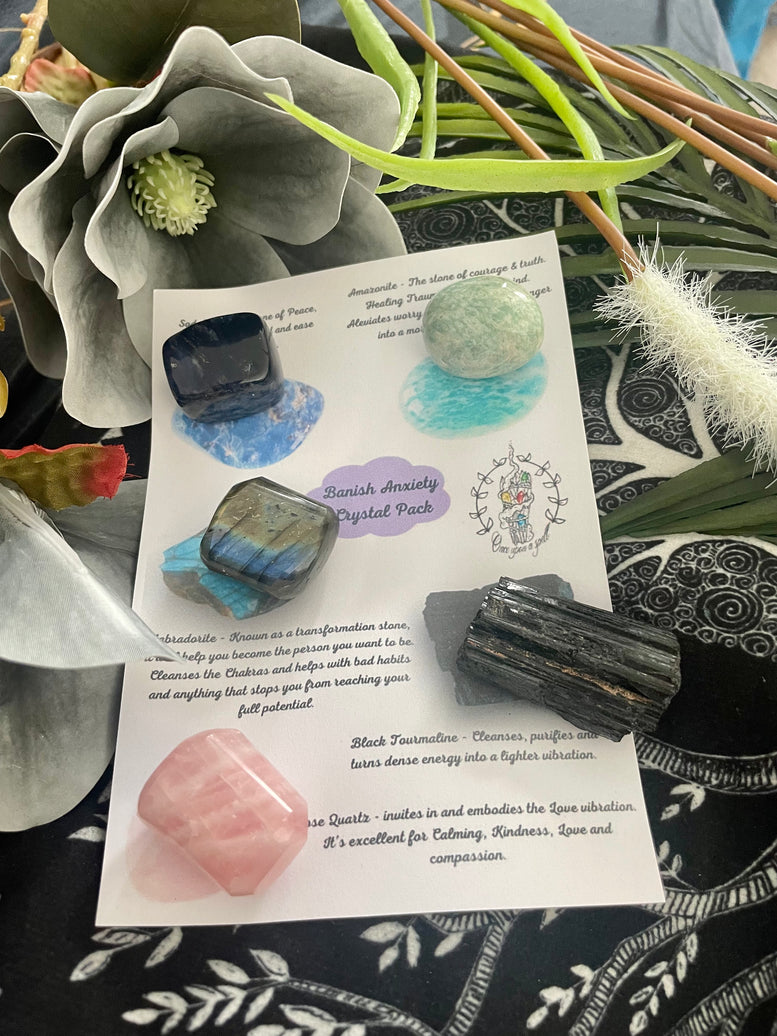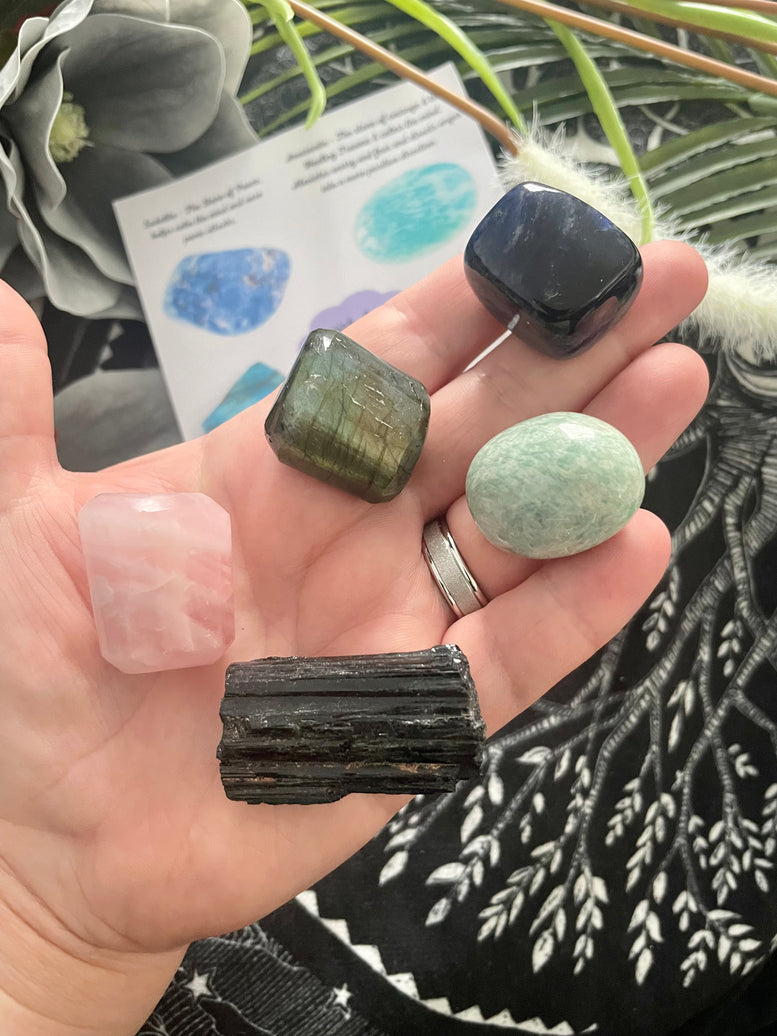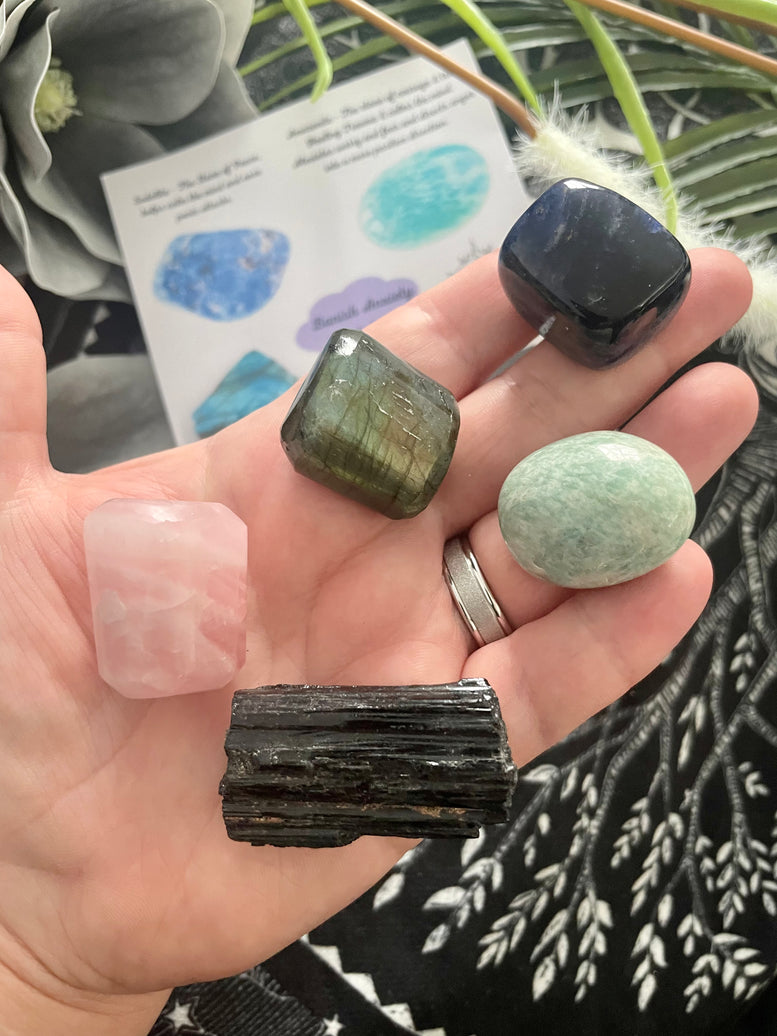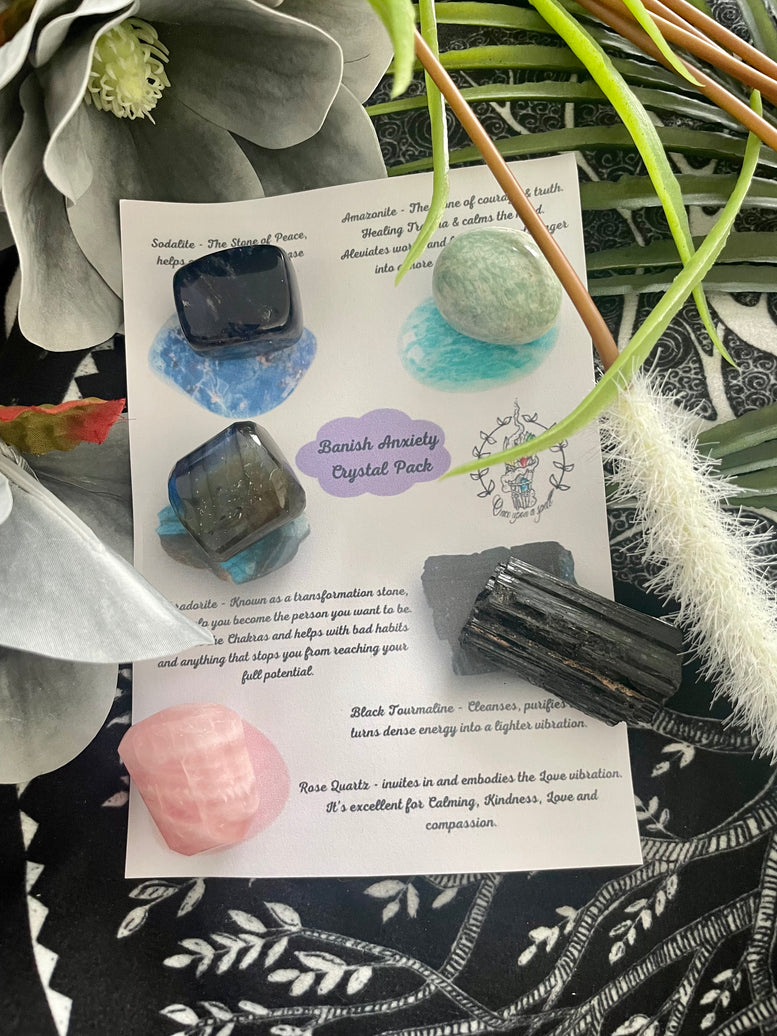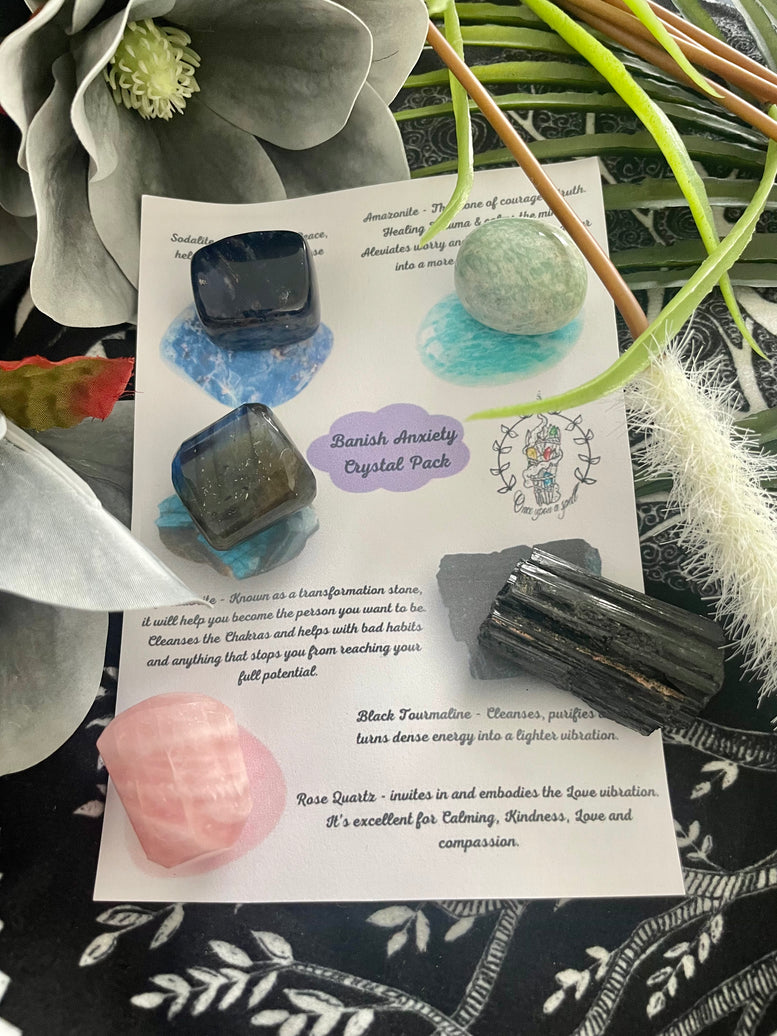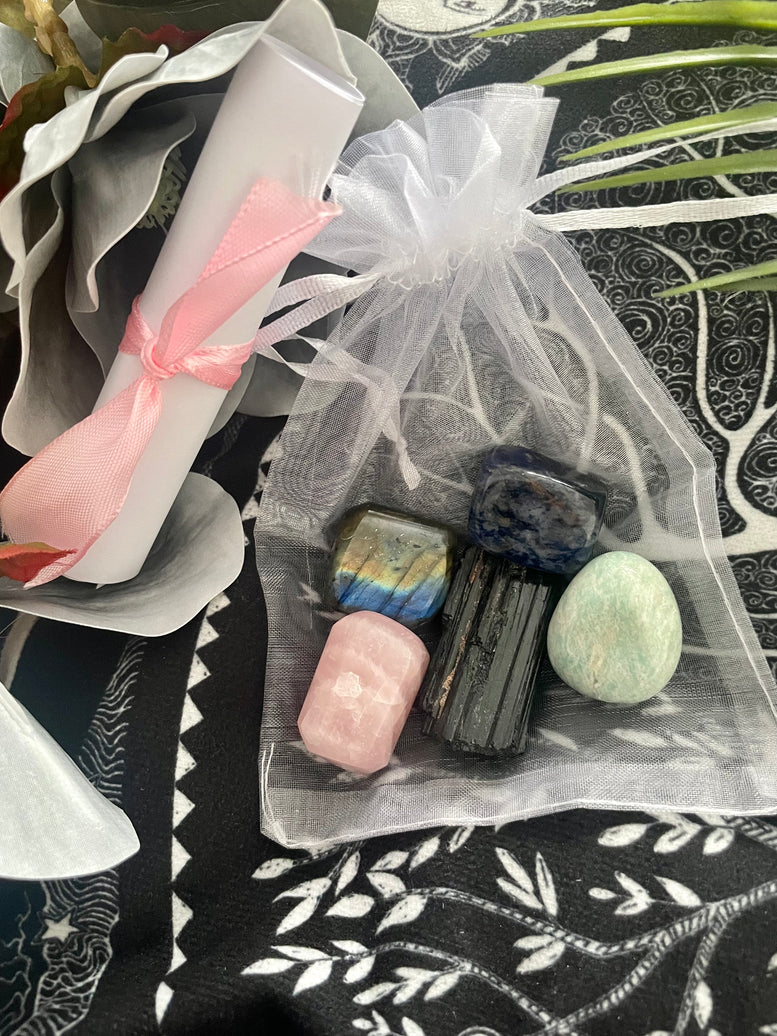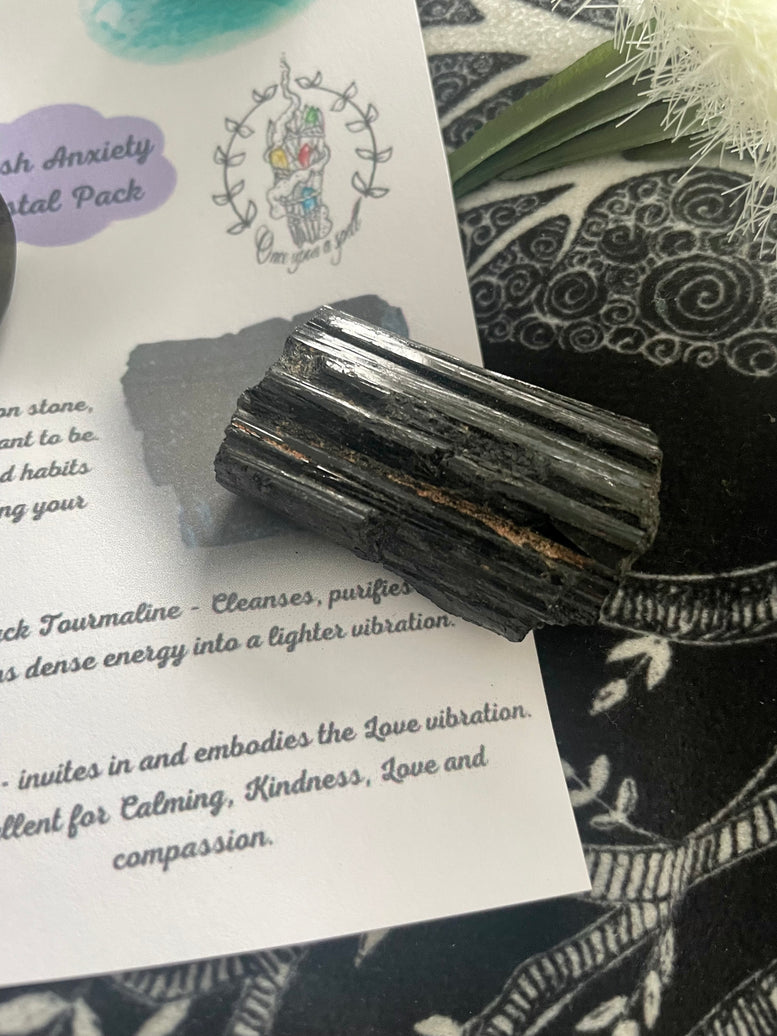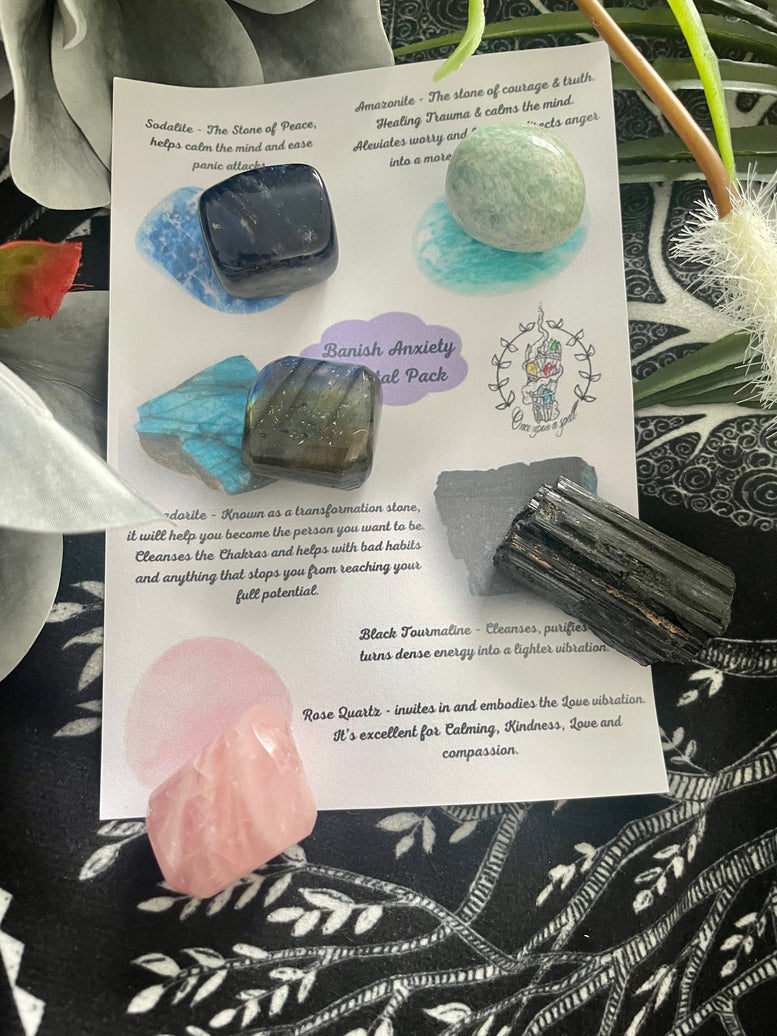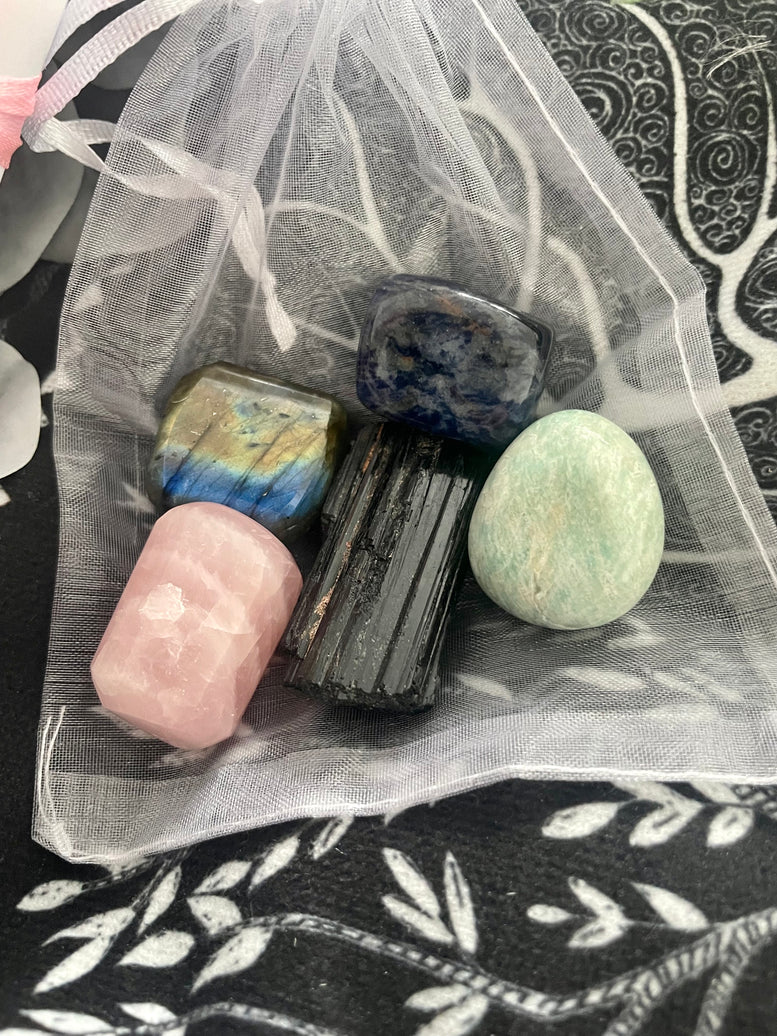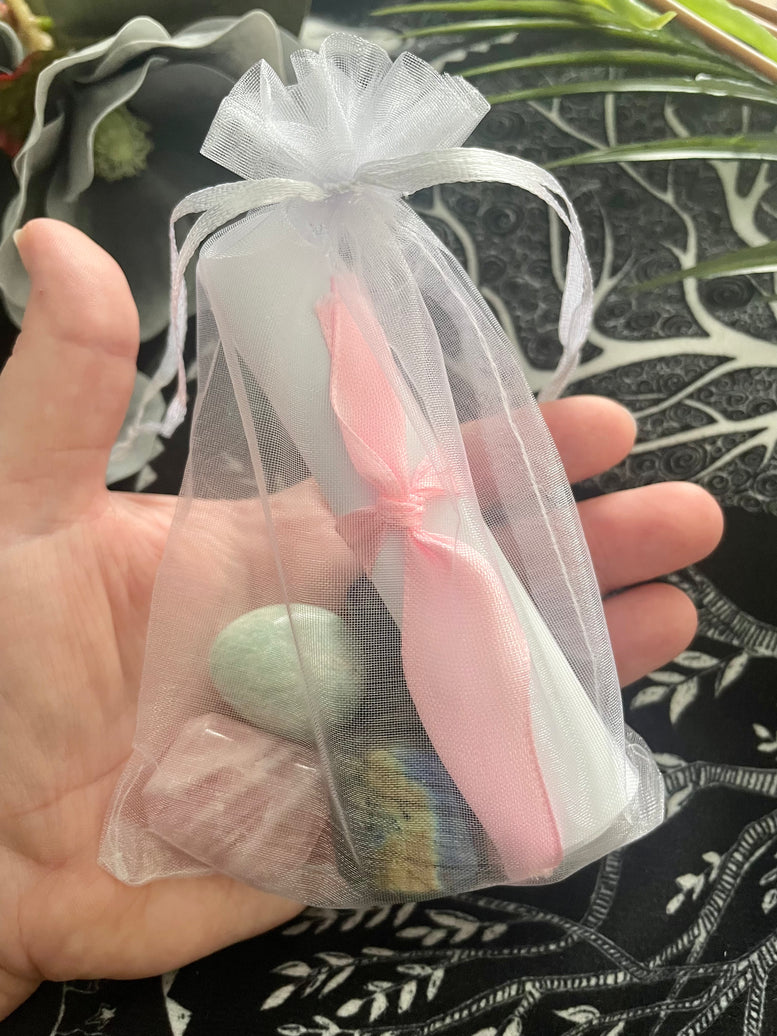 This is a Crystal set to banish anxiety, it has been put together using ONLY the highest quality of crystals. Every set will vary but will be sent with only the highest quality pieces as shown. My crystals are ethically sourced from trusted sellers.
You will receive a card to explain the uses of each crystal which include:
Rose Quartz - For it's calming and loving energies
Tourmaline: For it's ability to turn dense energy into a lighter vibration
Flashy Labradorite: For it's cleansing and transformation properties
Amazonite: For it's ability to calm the mind, alleviating worries and fears
Sodalite: For it's ability to help calm panic attacks, calm the mind and is a stone of peace
Although stress is an inevitable and sometimes a healthy part of life, when it becomes excessive, it can lead to debilitating anxiety, fear, worry, or even panic attacks. Therapeutic gemstones are natural tools for relieving anxiety and helping with stress management. These gently supportive remedies can help you release stress and feel more calm and secure. This particular set are selected for their properties recognised for promoting helping during stressful times and allowing you to cope and manage your anxiety.
Please keep in mind that healing with crystals should not be used to replace any medical advice you are given.