Maiden, Mother, Crone Witches Gift Set | Triple Moon Goddess | Spell Kit | Deity | Worship | Spell Candles | Spell Oils | Smudge | Incense
Sale price

$37.31

Regular price

$41.04

Unit price

per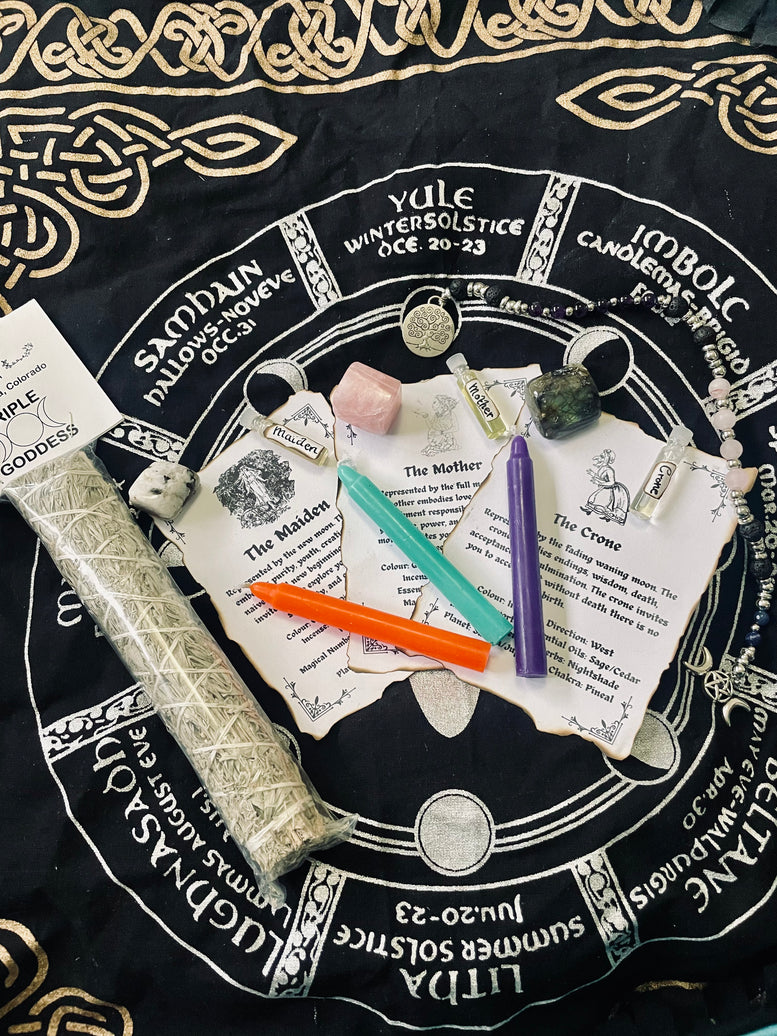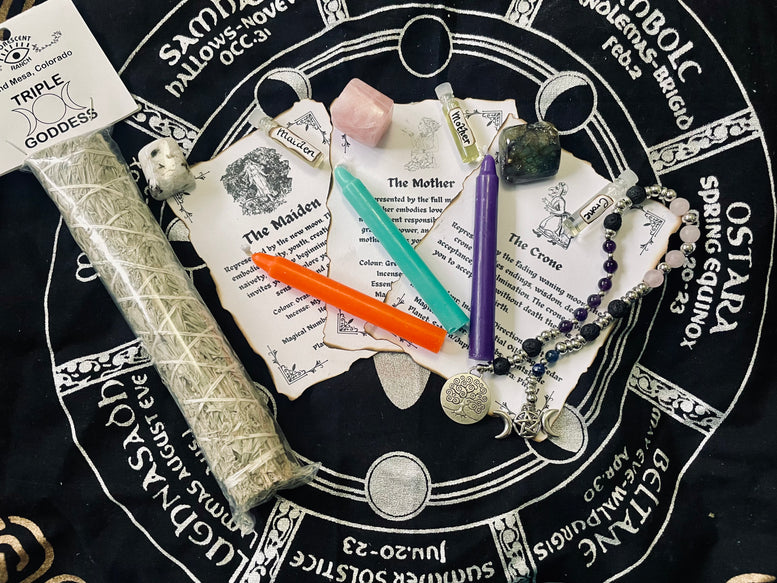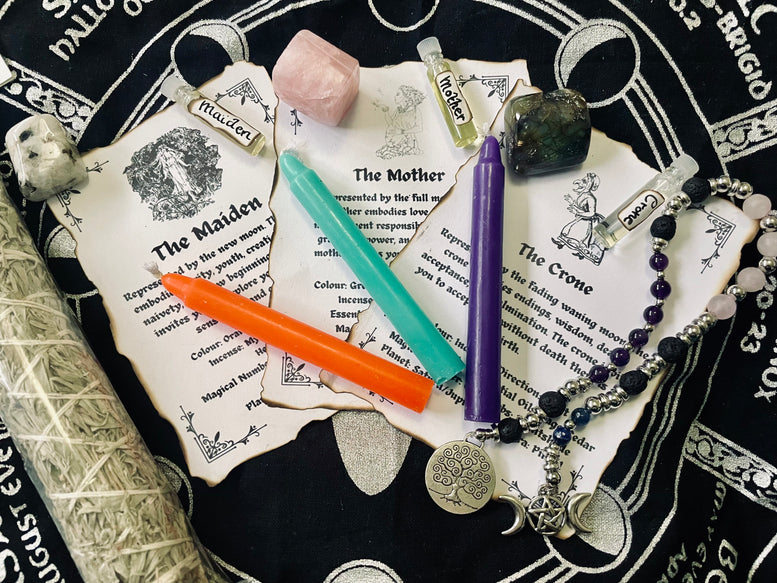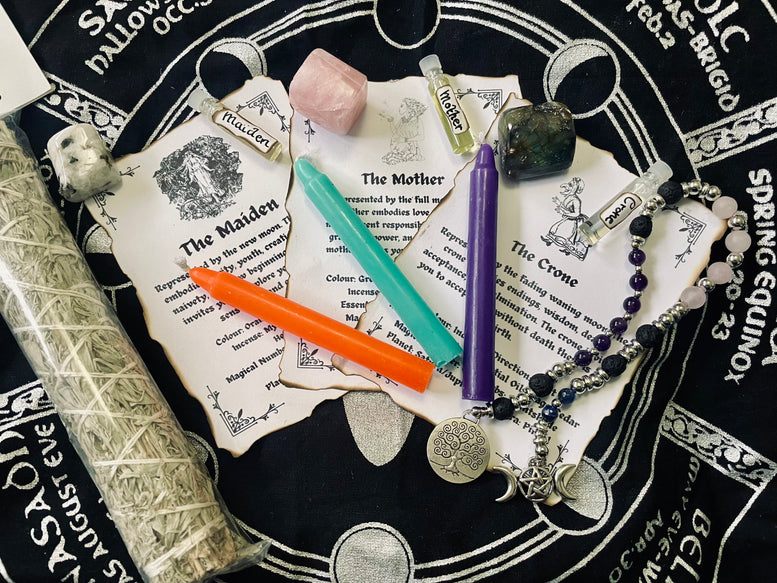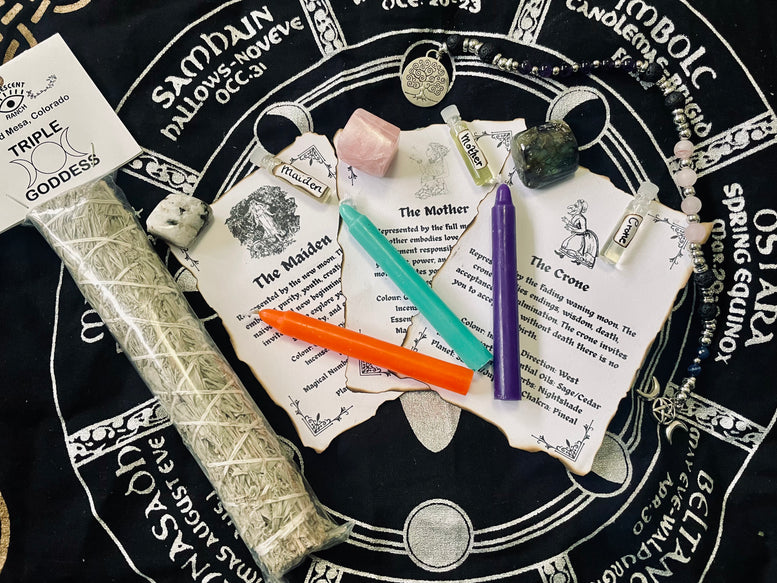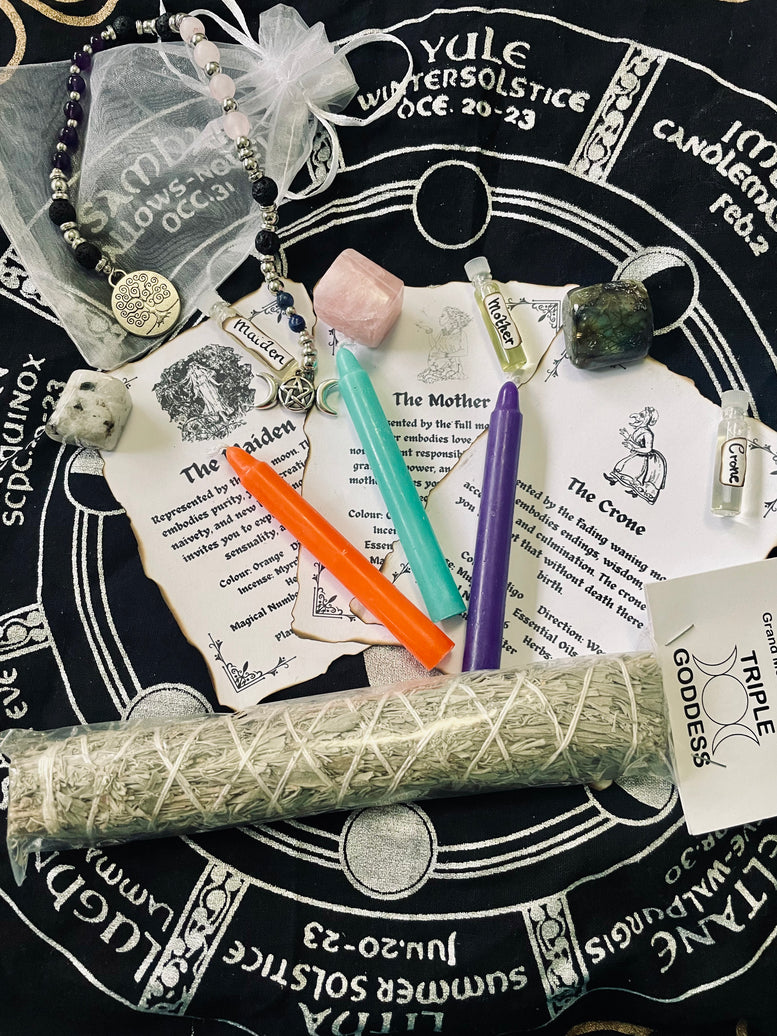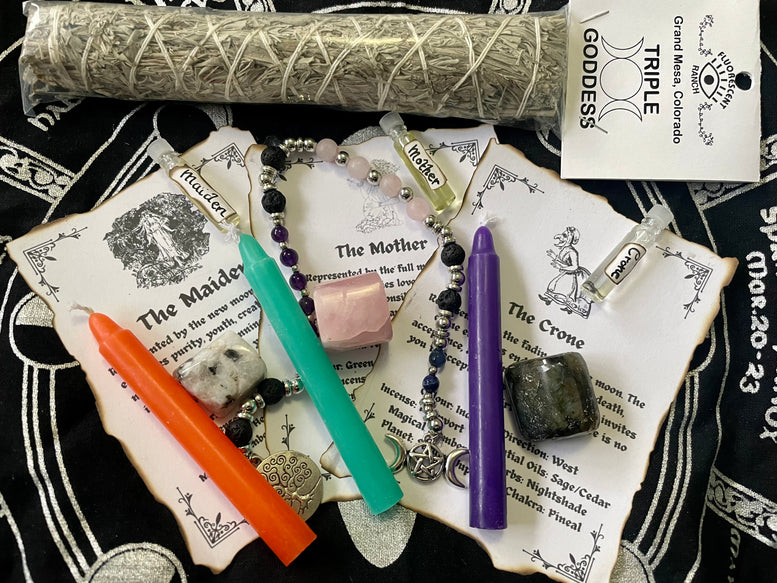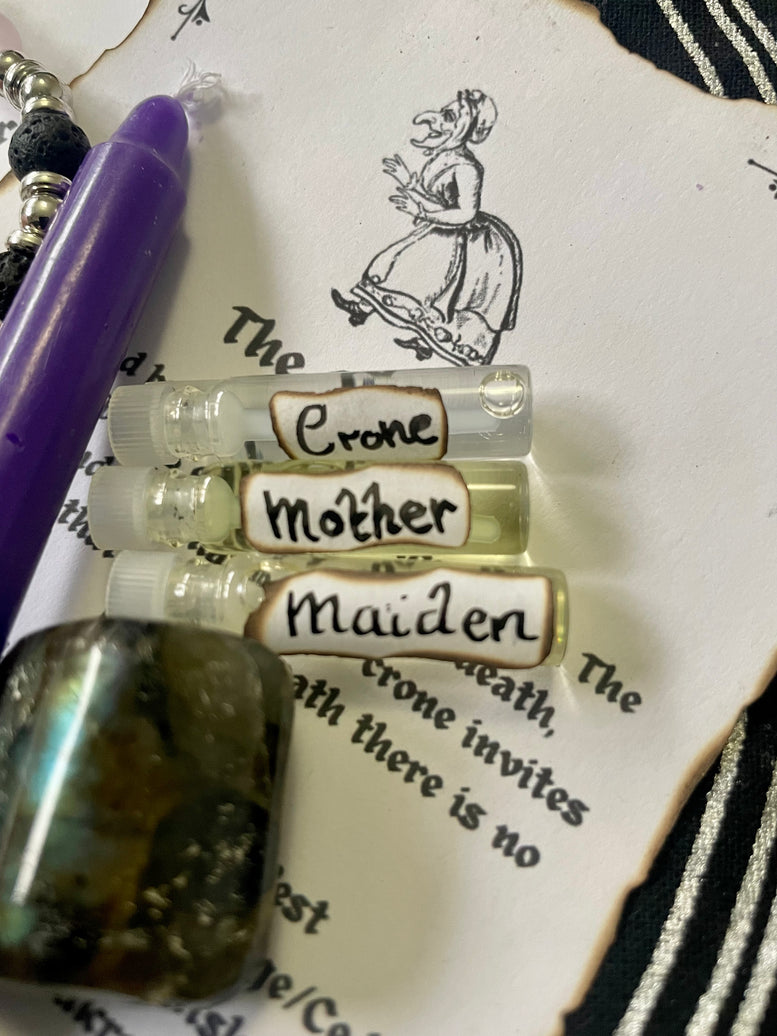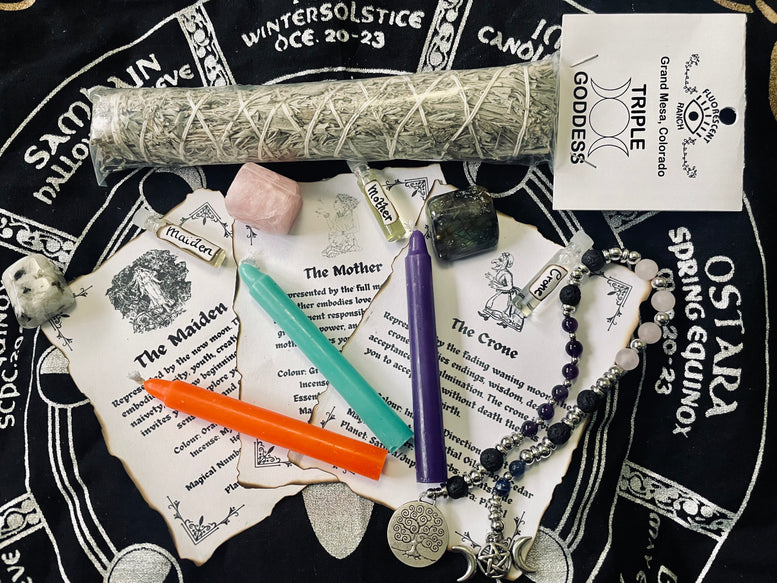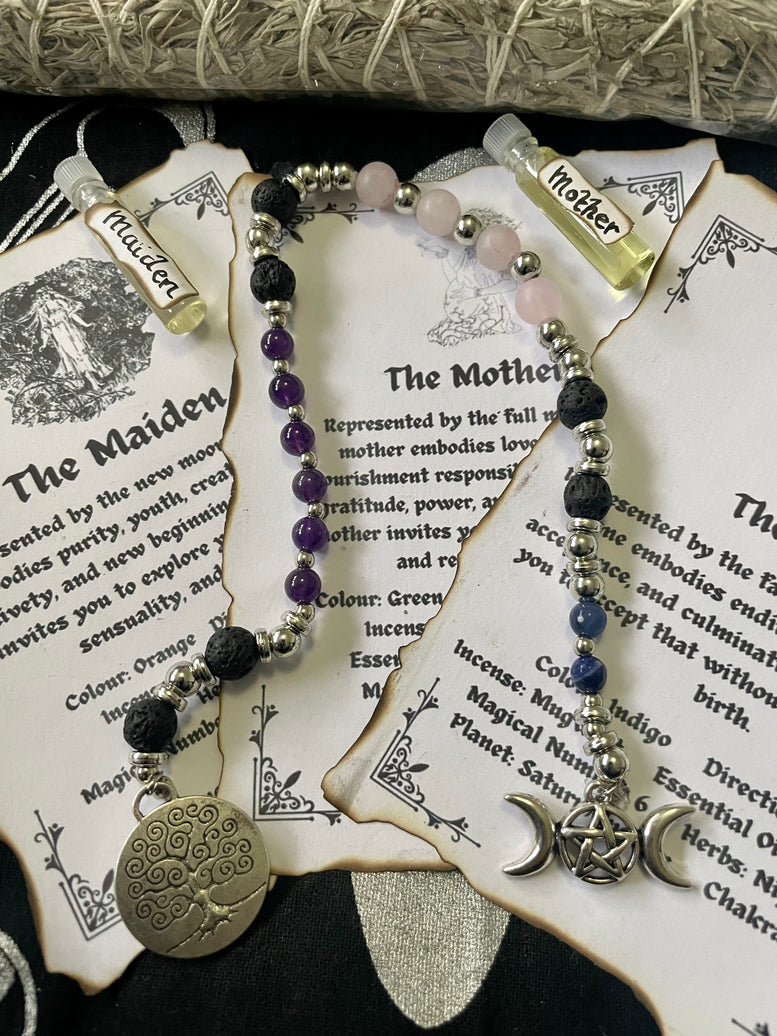 This Maiden Mother Crone Goddess Worship box has been lovingly put together to honour the Triple Moon Goddess.
You will receive:
Maiden, Mother, Crone info cards
1 x Unique, hand made by myself, maiden mother crone prayer beads, amethyst represents the crone and wisdom, 6 is her number so there are 6 amethyst beads. Rose Quartz for the mother for love/self love, 4 is her number so there are 4 beads. Sodalite for the maiden to increase intuition and self awareness, her number is 2 so there are 2 beads. 1 end has a triple moon charm, the other a tree of life charm.
1 x Triple Goddess Smudge which contains Maiden sage, Motherwort & Grandmother Sage.
1 x High quality Rainbow Moonstone for the maiden to represent new beginnings
1 x High quality Rose Quartz Stone for the mother to represent love/self-love
1 x High quality Labradorite Stone for the crone to represent banishing fear
1 x maiden anointing oil in glass mini bottle
1 x mother anointing oil in glass mini bottle
1 x crone anointing oil in glass mini bottle
1 x Orange spell candle for the maiden representing creativity
1 x green spell candle for the mother representing fertility
1 x purple spell candle for the crone representing wisdom