Unique Hecate Wall Hanging | Deity | Hekate | Goddess | Wall Decor | Witchcraft | Wiccan | Pagan | Decoration | Red Agate | Obsidian | Gift
Sale price

$22.96

Regular price

$25.51

Unit price

per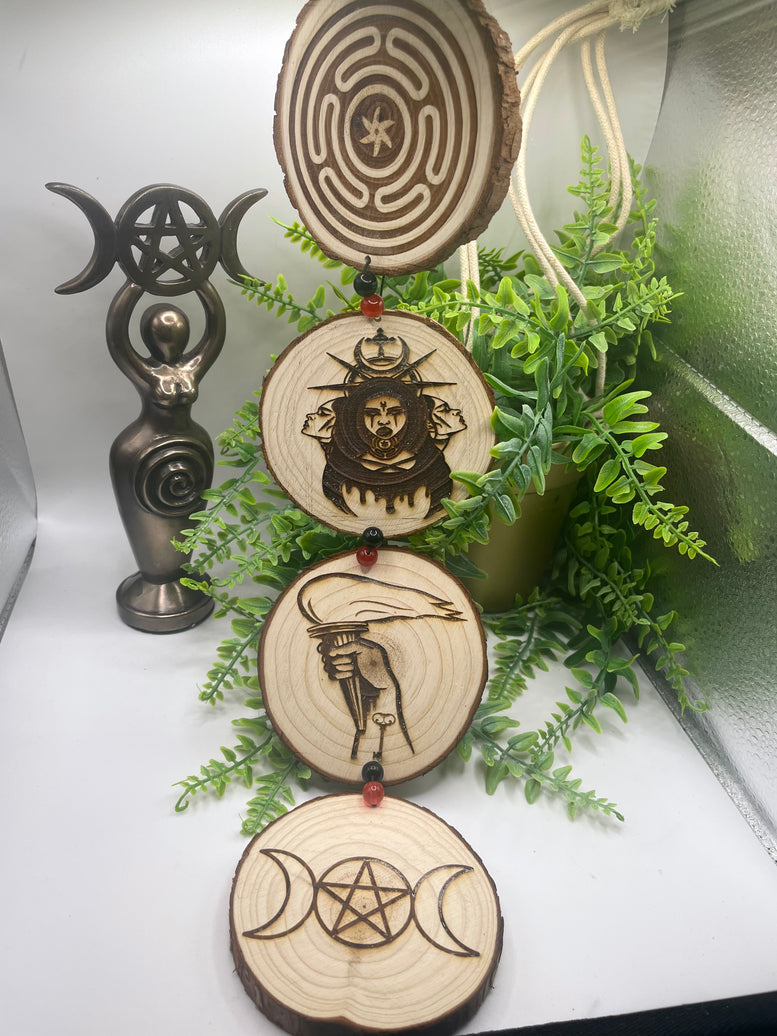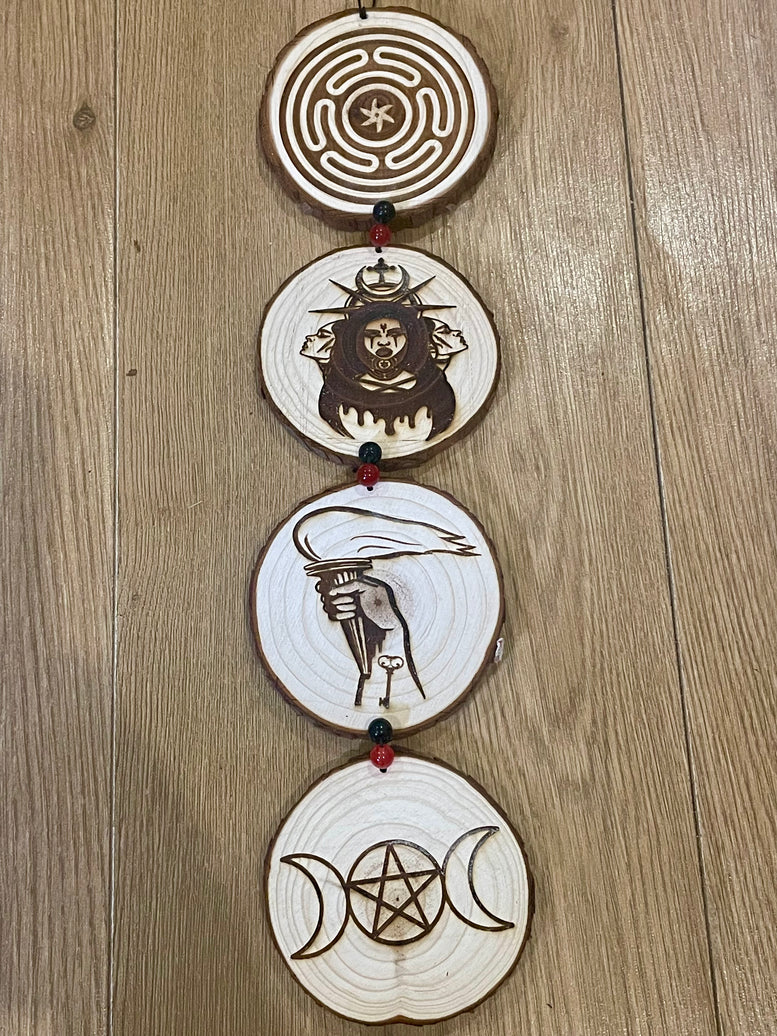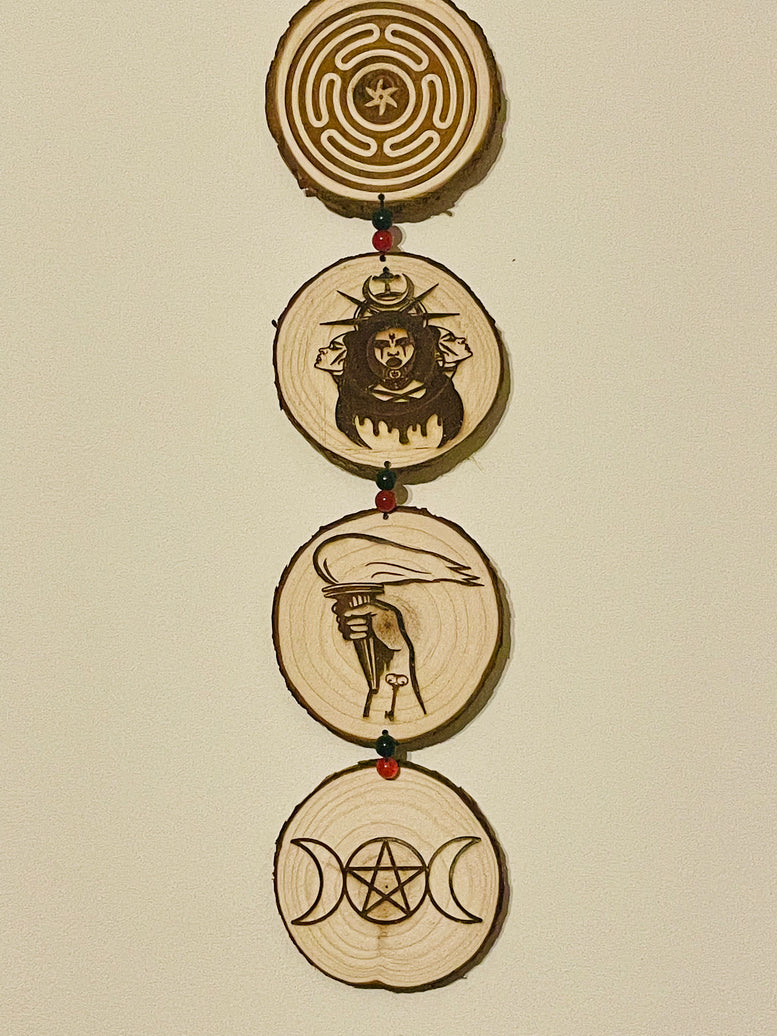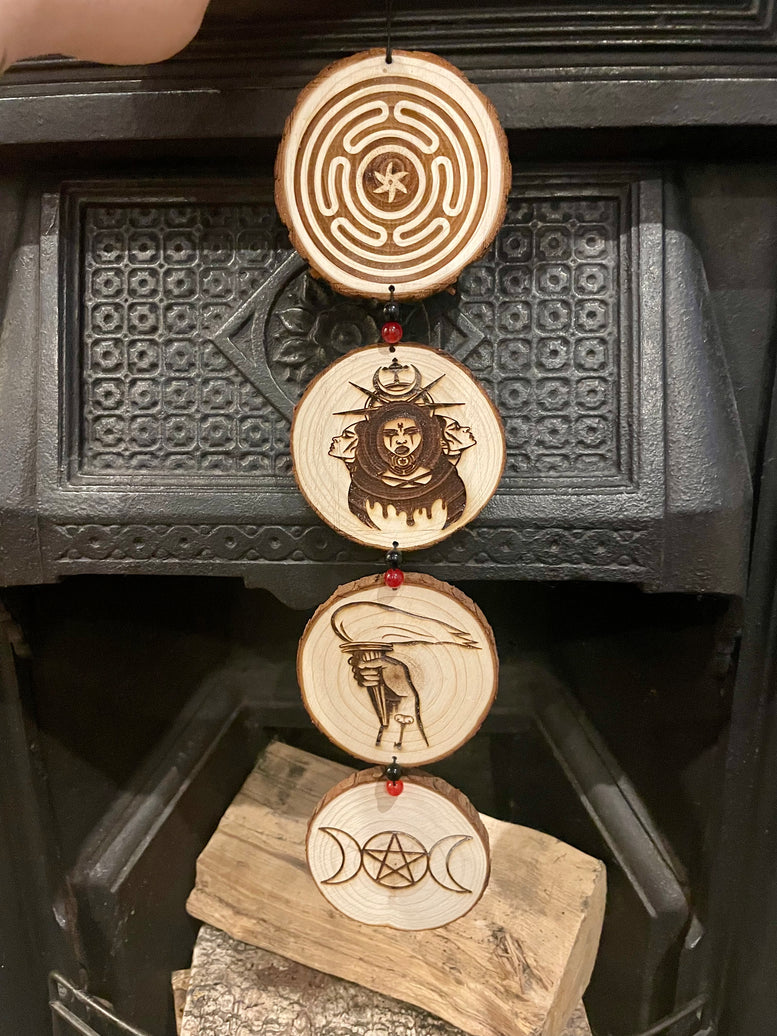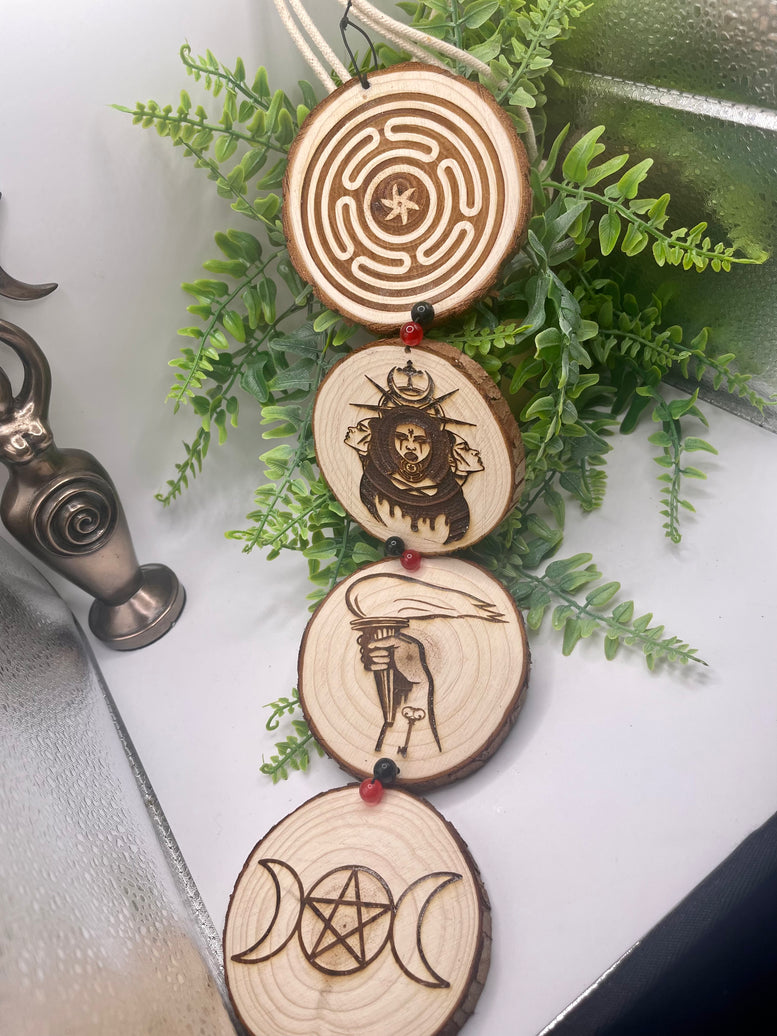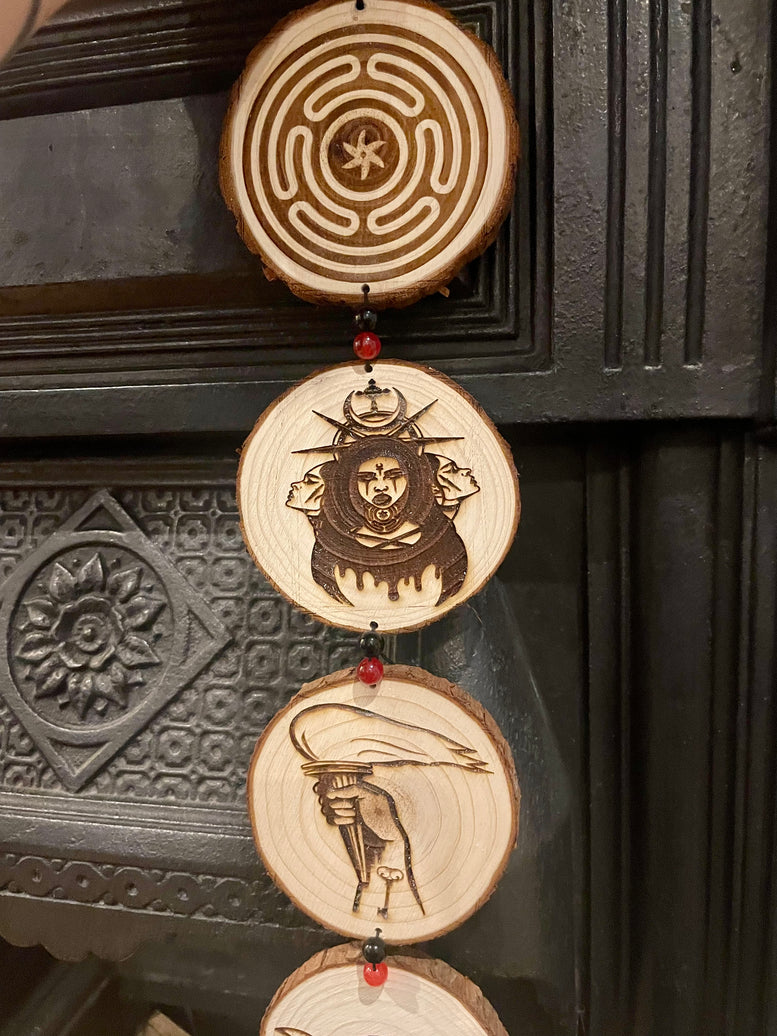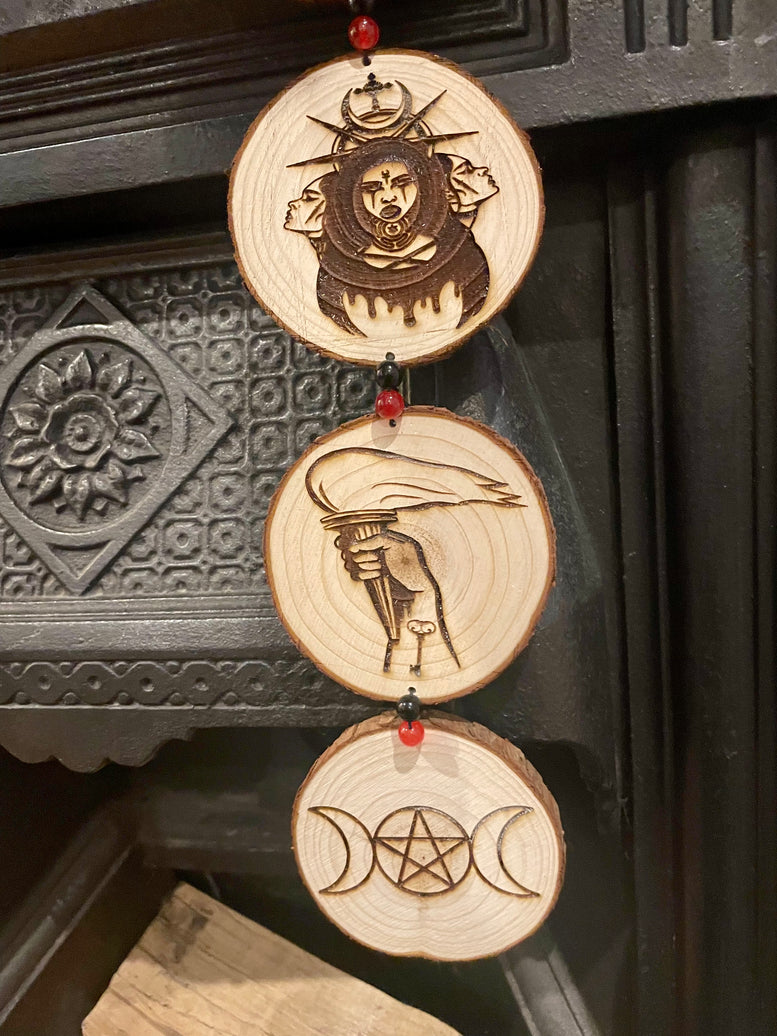 This is a gorgeous honouring to Hecate.
Hand made by myself, it has Natural obsidian and red agate crystal beads in between each wood slice.
Each wood slice measures 8-9cm so the hanging measure approx 34-35cm.
As this is a hand made product, the finish may look slightly different for example the shape of the wood slices.
The wood slices are made of Pine wood - Pine Magical Properties - Healing, Protection, Fertility, Money, Prosperity and Cleansing.
HEKATE (Hecate) was the goddess of magic, witchcraft, the night, moon, ghosts and necromancy. She was the only child of the Titanes Perses and Asteria from whom she received her power over heaven, earth, and sea.
Hekate was usually depicted in Greek vase painting as a woman holding twin torches. Sometimes she was dressed in a knee-length maiden's skirt and hunting boots, much like Artemis. In statuary Hekate was often depicted in triple form as a goddess of crossroads.