30ml Luck & Prosperity Sacred Ritual Smokeless Room Spray | Money | Witchcraft | Wiccan | Pagan | Mist | Crystal Infused | Herbs | Oil
Sale price

$13.86

Regular price

$15.40

Unit price

per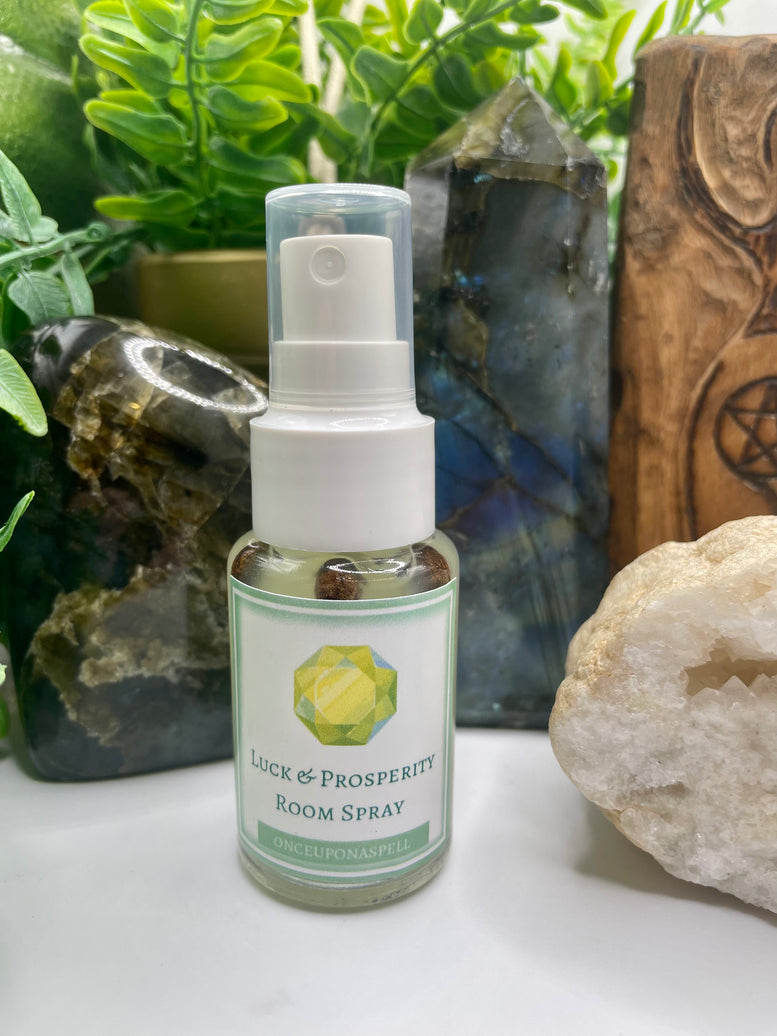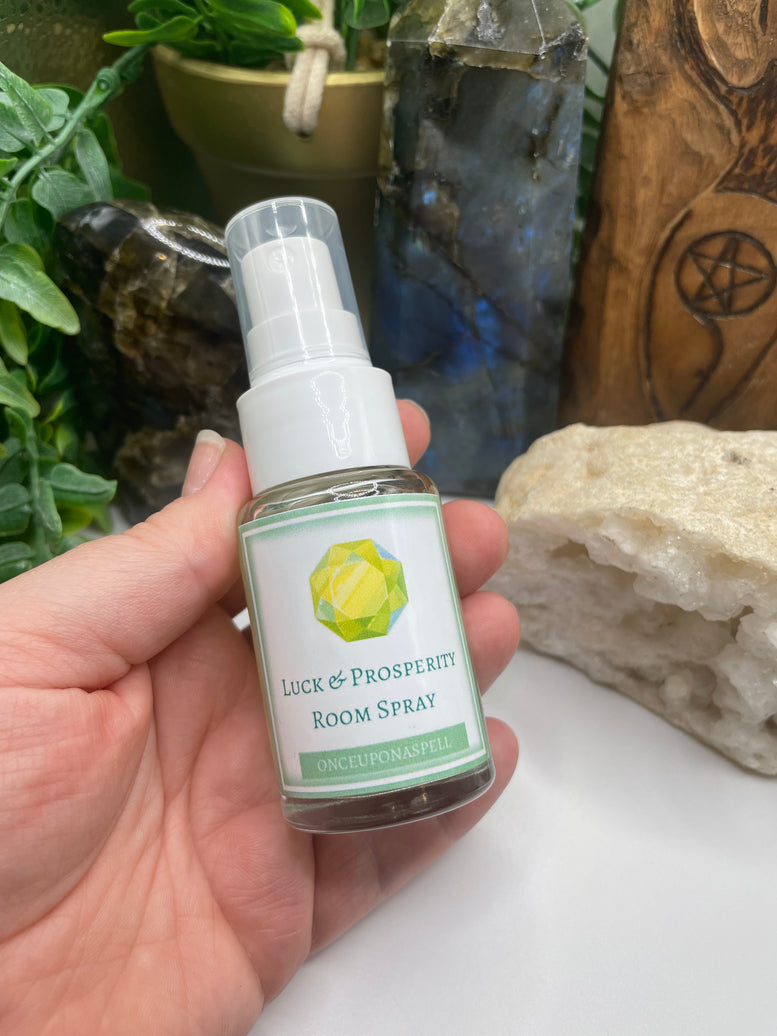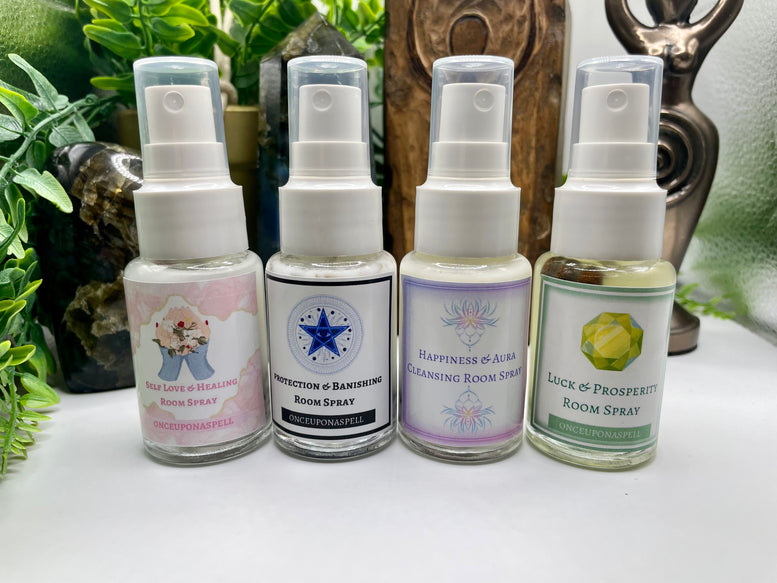 This is a 30ml Glass Bottle Smokeless room Spray to attract Luck & Prosperity. Wether it be Luck in Love, Money, Interview Success and much more! Crystal & herb infused.
Reuse the Glass Bottle for your own room sprays.
If you prefer a smokeless way to cleanse your environment and manifest your wishes then this Room spray is perfect.
My Sprays are Moon Charged & Blessed ready for use.
Crystals & Herbs are infused into the mist for their corresponding properties.
Made using Distilled water, Essential oils & Witch Hazel. Notes of Patchouli and others make for a beautifully fragranced Mist.
Perfect size to travel with, use in your car, on your person, linen, or use as a room spray.