Small cast iron cauldron and apocathery herb kit set | Herbs | Dried Herbs | Spells | Ritual | Witchcraft | Wiccan | Pagan
Sale price

$30.32

Regular price

$33.69

Unit price

per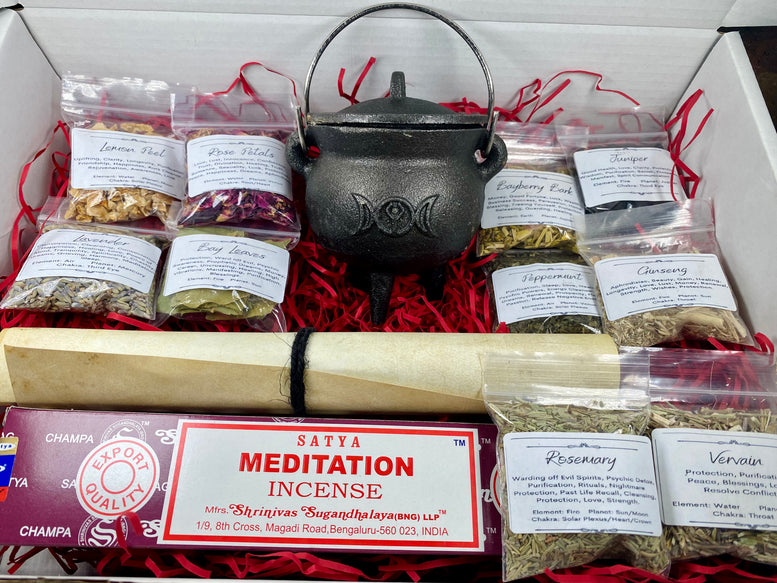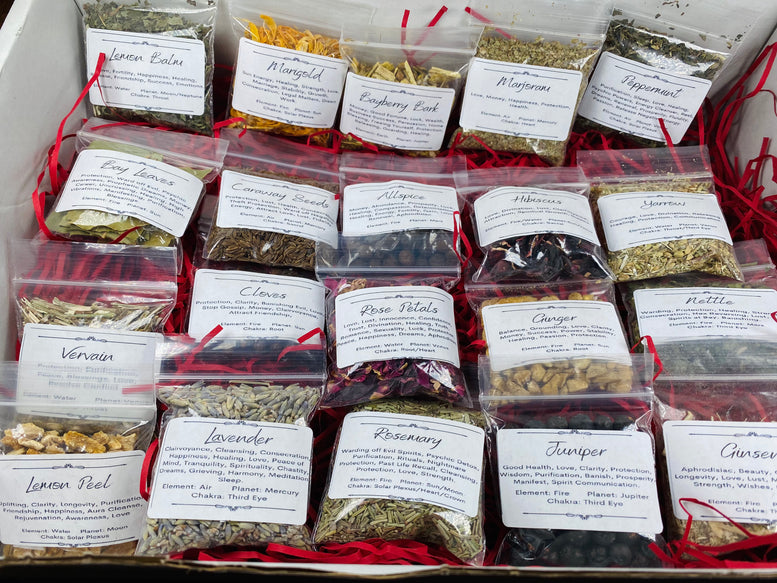 A small Cast Iron Cauldron Measuring 10cm in Hight including Lid and 8cm Wide with a Triple Moon Goddess design, The triple moon goddess appears on both sides of the cauldron.
10 herbs - You will receive a random selection of 20 herbs, the labels on the herbs tell you their uses, planetary, elemental and chakra correspondences so that you can pick herbs with ease for your workings.
4 x charcoal disks
1 box of incense sticks
1 cauldron magick scroll which includes information and my favourite cleansing spell!
We stock a large range of herbs including -
Lavender
Rose Petals
Elderflowers
Juniper berries
Sage
Thyme
Basil
Bay leaves
Burdock root
Dandelion root
Angelica root
Sea salt
Nettle
Lemon balm
Peppermint
Mint
Spearmint
Heather flowers
Motherwort
Mugwort
Catnip
Rue
Vervain
Ginseng
Marigold
Rosemary
Yarrow
Chamomile
Hibiscus
Orange peel
Lemon peel
Lemon grass
Star Anise
Cloves
Marjoram
Cast iron cauldron and apothecary set
Excellent product. My review is late because it was a Christmas present for my granddaughter and I waited for her reaction. She is thrilled with it.
Gorgeous set
Beautiful set of products. There was so much💜will definitely purchase from you again thank you