Amazonite and Amethyst Tree of Life Pendant Necklace | Crystal Necklace | Jewelry | Jewellery | Gift | Wicca | Pagan | Witchcraft | Amulet
Sale price

$34.68

Regular price

$38.53

Unit price

per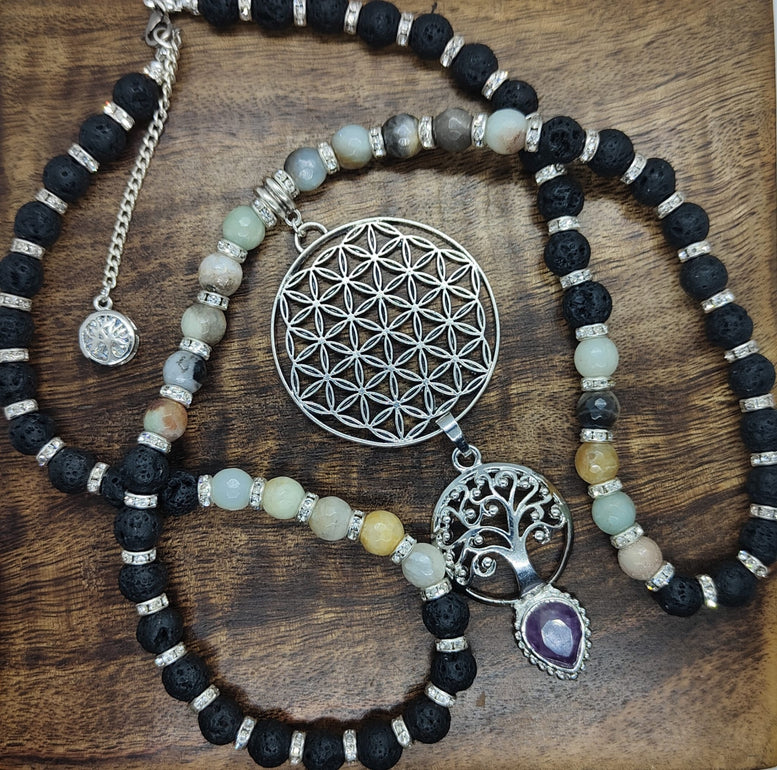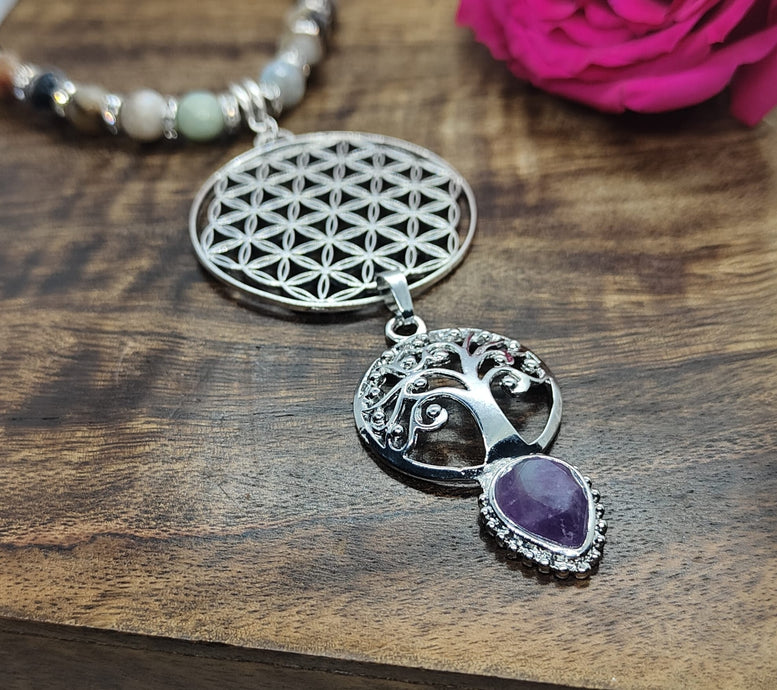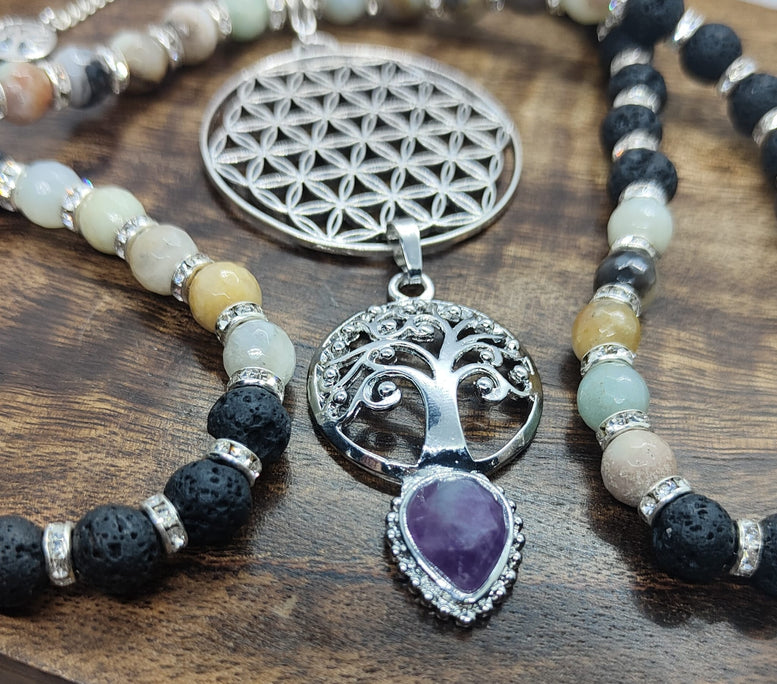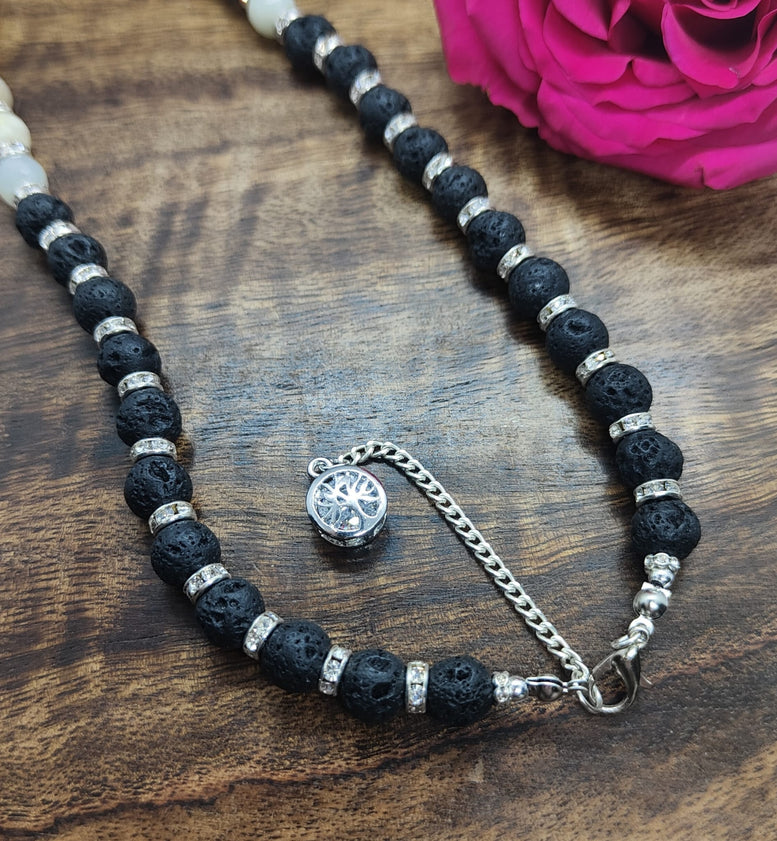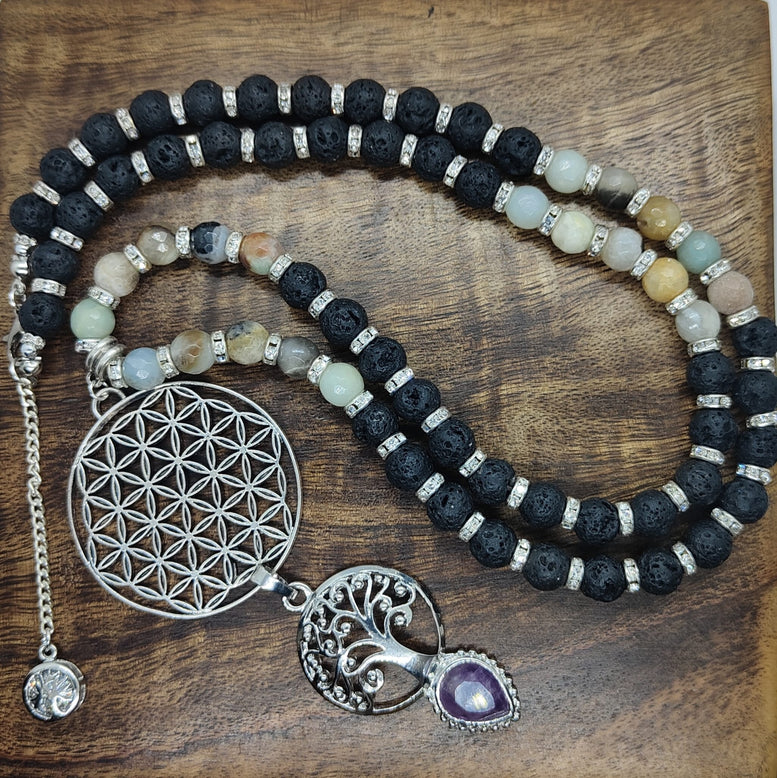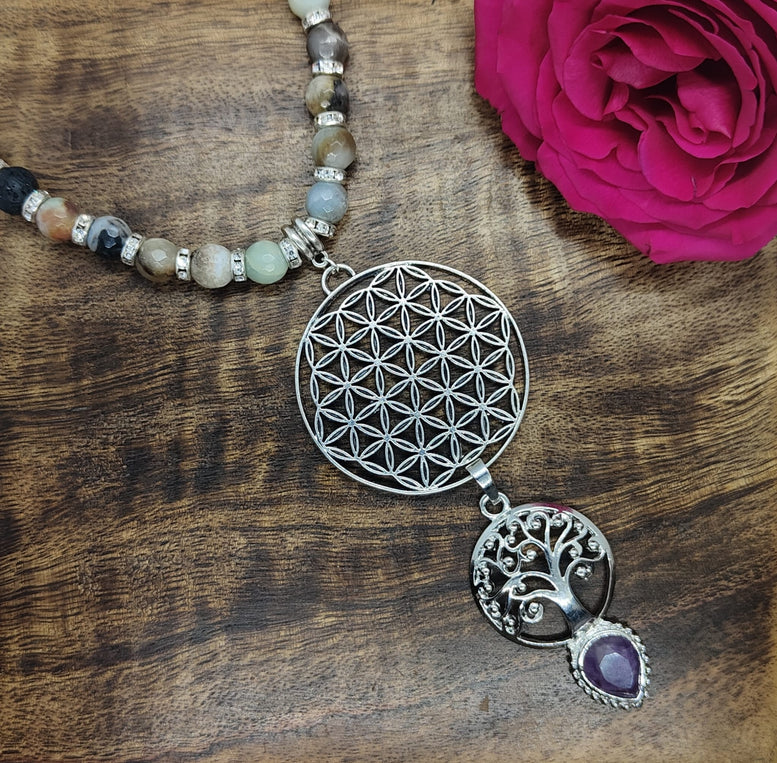 Absolutely beautiful Unique Amazonite and Amethyst necklace with a Large Flower of life Pendant and Tree of Life Amethyst Teardrop Pendant. At the back of the necklace hangs a Cubic Zirconia Tree of life Charm. 30 Inches.
The necklace also has Lava Beads which you can add essential oils to. The perfect way to add your intention set blends to!
Only 1 available making this truly unique.
Amazonite - If you find your monkey mind sometimes acts like shattered glass with fragmented thoughts going here, there and everywhere, then Amazonite can be the most amazing gemstone for weaving together all those frayed emotional threads. Soothing anxious dispositions and self-destructive thoughts is what Amazonite does best. It's also a brilliant gemstone to have on hand when you need to pull your self-esteem up by the bootstraps. Connected with the feminine, the Amazonite crystal works directly against habits of self-neglect, inviting you to always put yourself first.
For those who struggle with past trauma, Amazonite can also bring its healing energy to help you step forward. By helping the mind filter out stress and anxiety and learning to let go of that which is not serving us any longer, it helps to patch up old wounds and make things seem much more manageable by breaking down big problems into bite-sized digestible pieces.
All the beautiful emotional words that link with Amazonite are there to be applied first to oneself. Sincerity, love, honesty, integrity, eloquence and clarity – one we can apply these lush labels to how we interact with ourselves, we are placed in an amazing space to manifest our path of magic in the world. Amazonite is also connected to the heart chakra, the place that streams with light and makes way for love to be given and received. When the heart chakra is blocked it can be a struggle to trust anyone and to open yourself up to let in the kindness that the world has to give, which can have a knock-on effect for your own sense of self-worth and cause destructive patterns to show up time and time again.
Amethyst - At a base level, Amethyst is renowned for bringing a sense of calm and clarity to our chaotic world. Those who keep Amethyst close will find that they feel comforted, grounded and soothed in a truly uplifting way. Because Amethyst centers the emotions, it can be a beautiful aide in recovery for those suffering from the overwhelming emotions that come with grief, loss and all shades of sadness. Thanks to its divine spirituality, it's a great stone for reminding people not to fear the unknown