Calming Charm bottle & Candle Set
Sale price

$8.86

Regular price

$9.84

Unit price

per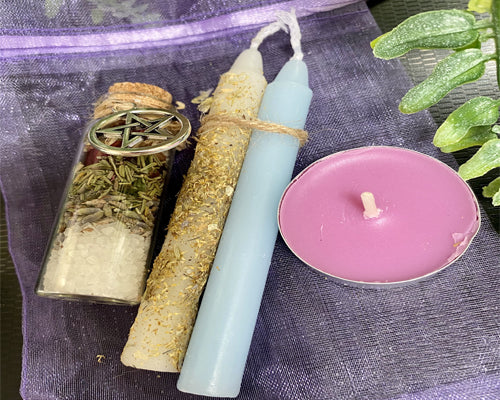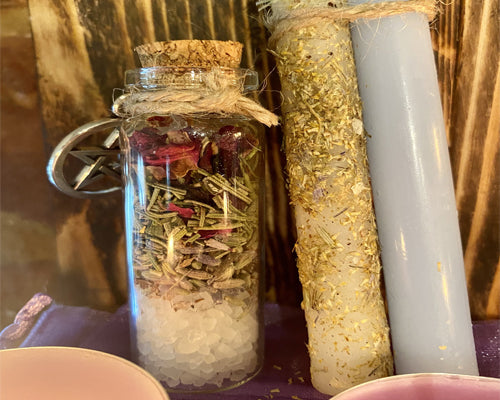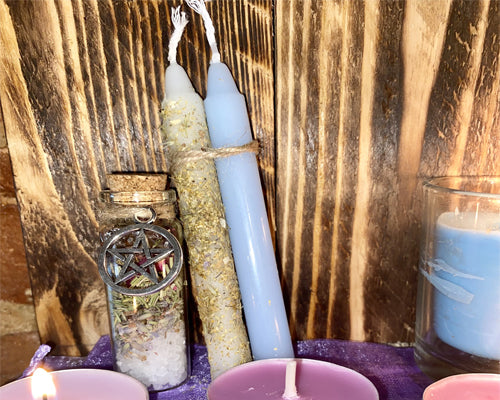 This little spell jar is made with knowledge and love for intentions calming. There is a Scented tea-light included. 
Also comes with a hand rolled spell candle in calming magical herbs and a blue spell candle. 
It is filled with magickal corresponding herbs, crystals and 100% Natural Essential Oils. Included is a white candle dressed with herbs associated with calm. Charge the bottle under moonlight. Make your intentions clear and then seal the bottle with the wax from the candle. 
Can be kept in your home, on your person or on your altar to enhance your intentions.
*PLEASE DO NOT LEAVE CANDLES UNATTENDED, HERBS ARE FLAMMABLE, DO NOT PLACE NEAR DRAFTS*