Happiness Spell Bottle Kit
Sale price

$9.32

Regular price

$10.36

Unit price

per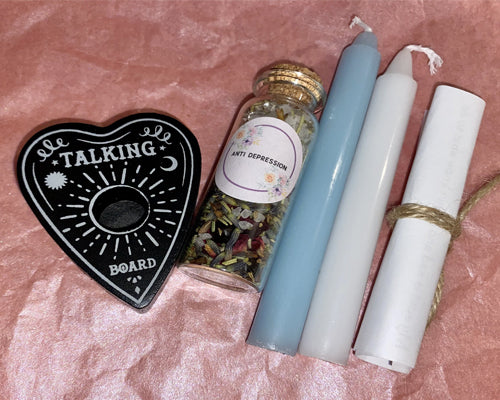 This little spell jar is made with knowledge and love for intentions of Happiness.
It is filled with magickal corresponding herbs and crystals. Included is a light blue and white candle associated with calm, peace and healing.  Make your intentions clear and then seal the bottle with the wax from the candles. 
Included is a spell chant.
Can be kept in your home, on your person or on your altar to enhance your intentions. Gently rub the bottle when you have feelings of depression.