Aphrodite/Venus Spell Oil | Ritual Oil | Deity | Goddess | Amulet | Rose Quartz | Spell Bottle | Love Spell | Heart | Witchcraft | Wicca
Sale price

$46.66

Regular price

$51.85

Unit price

per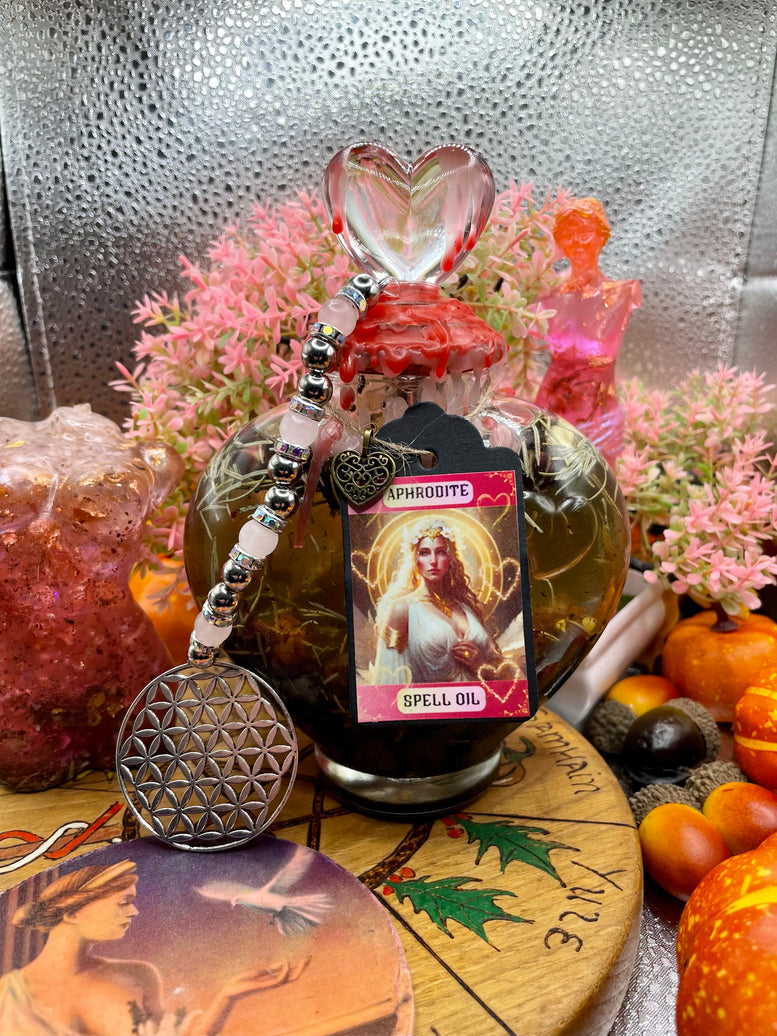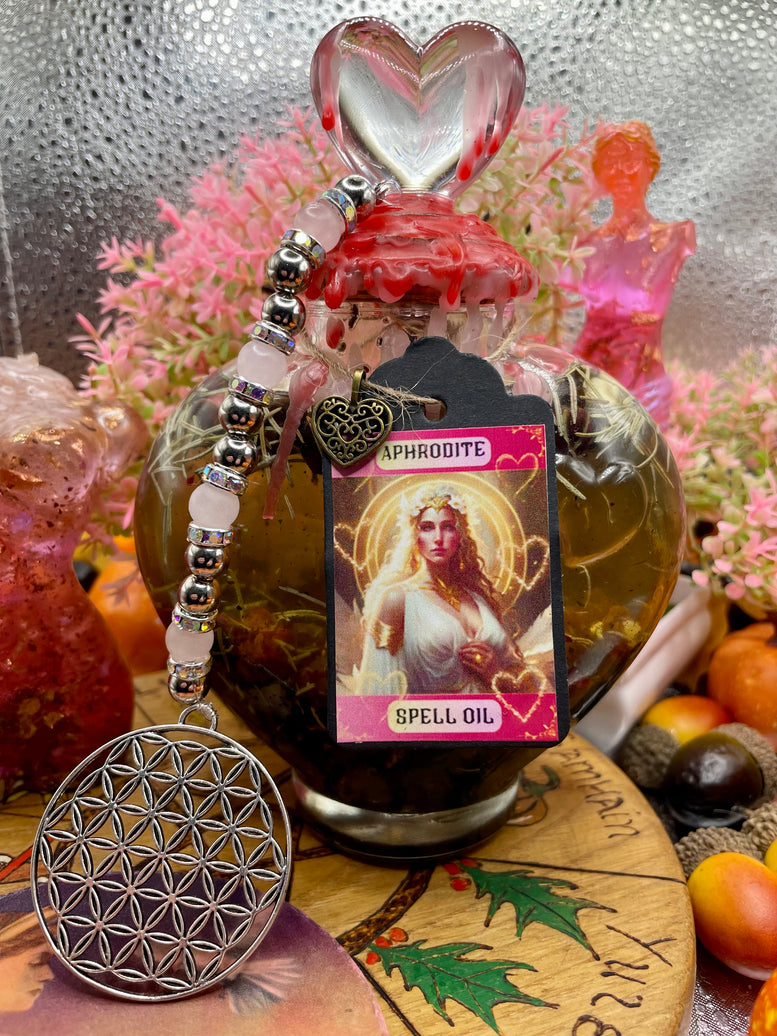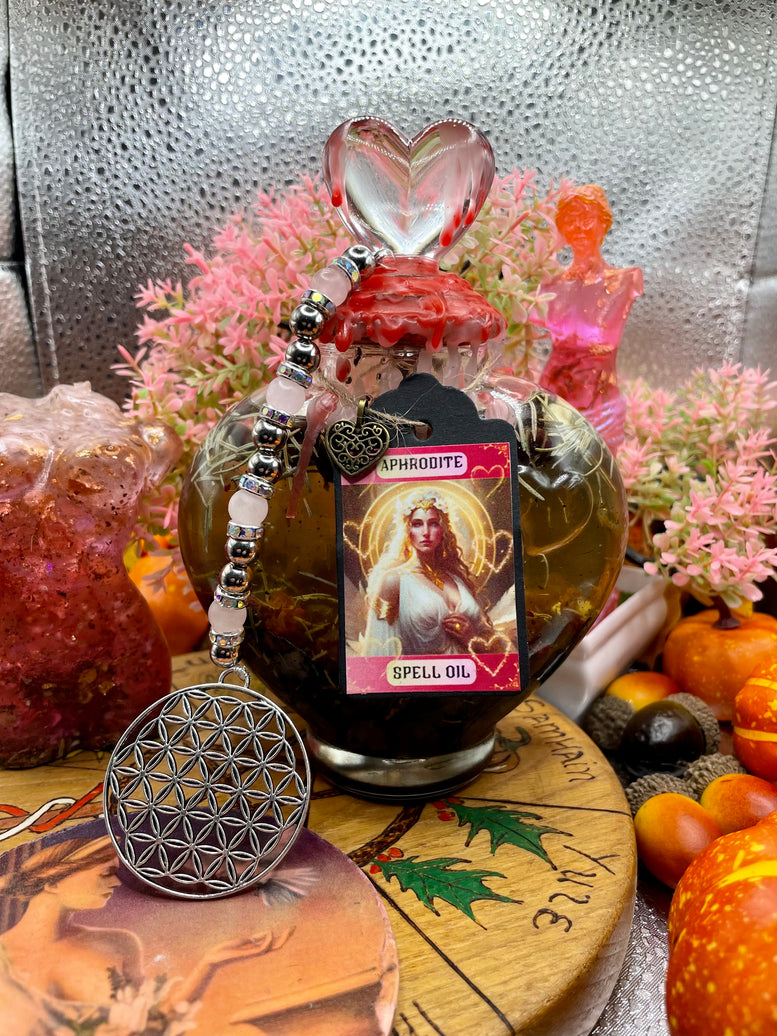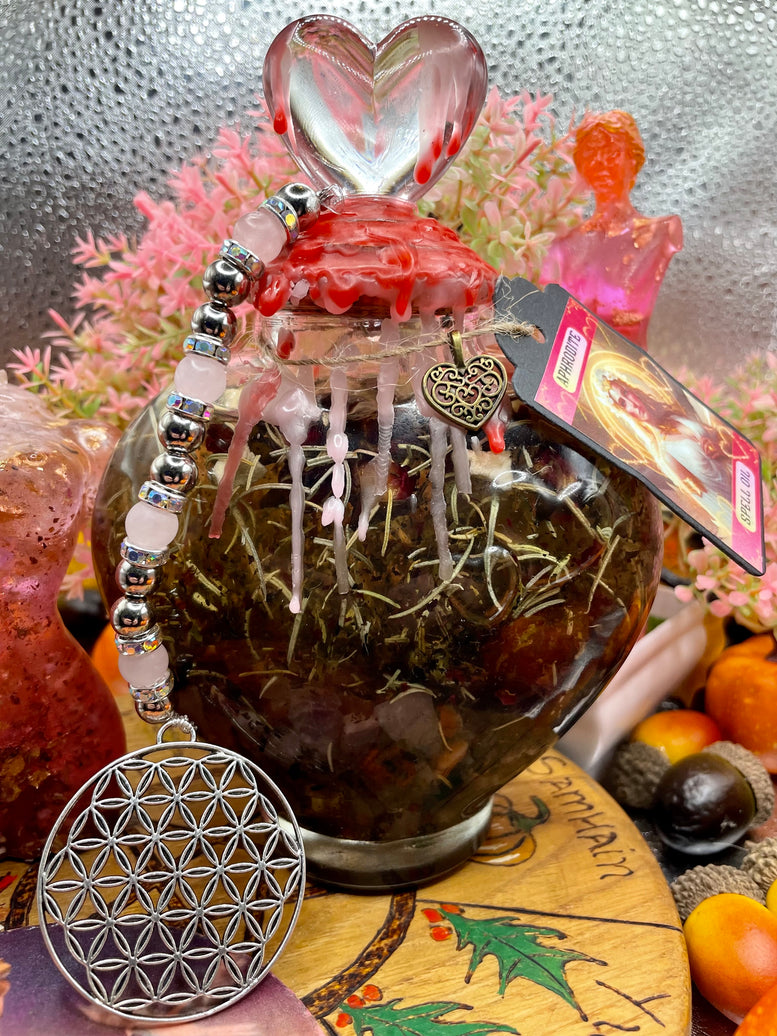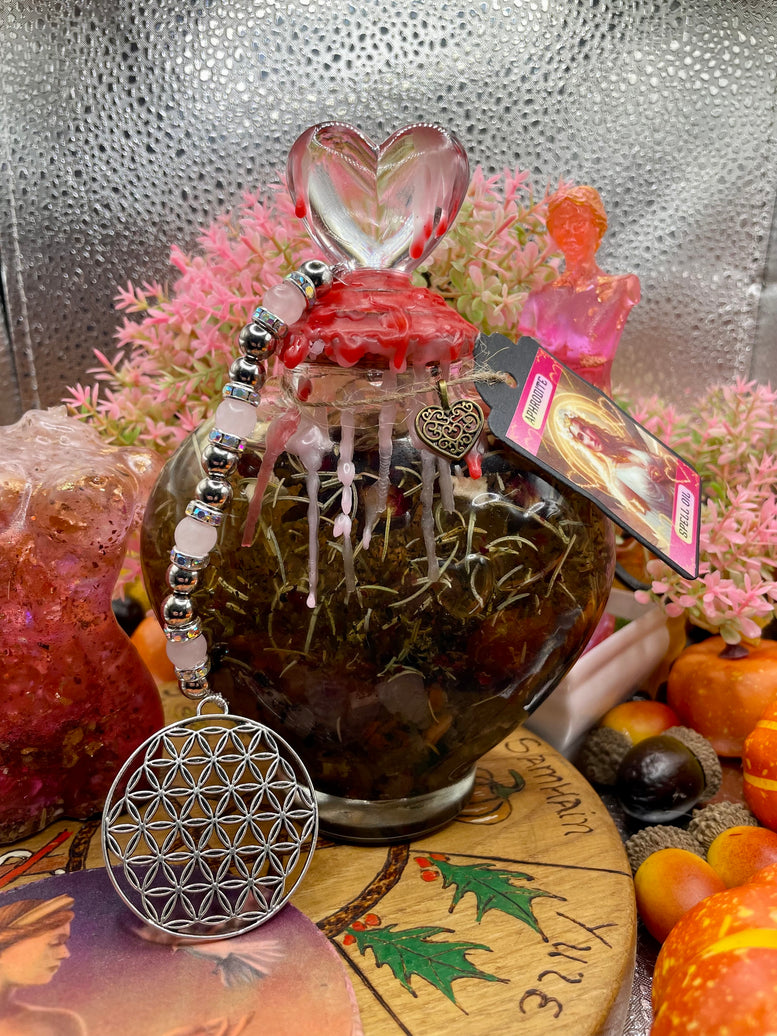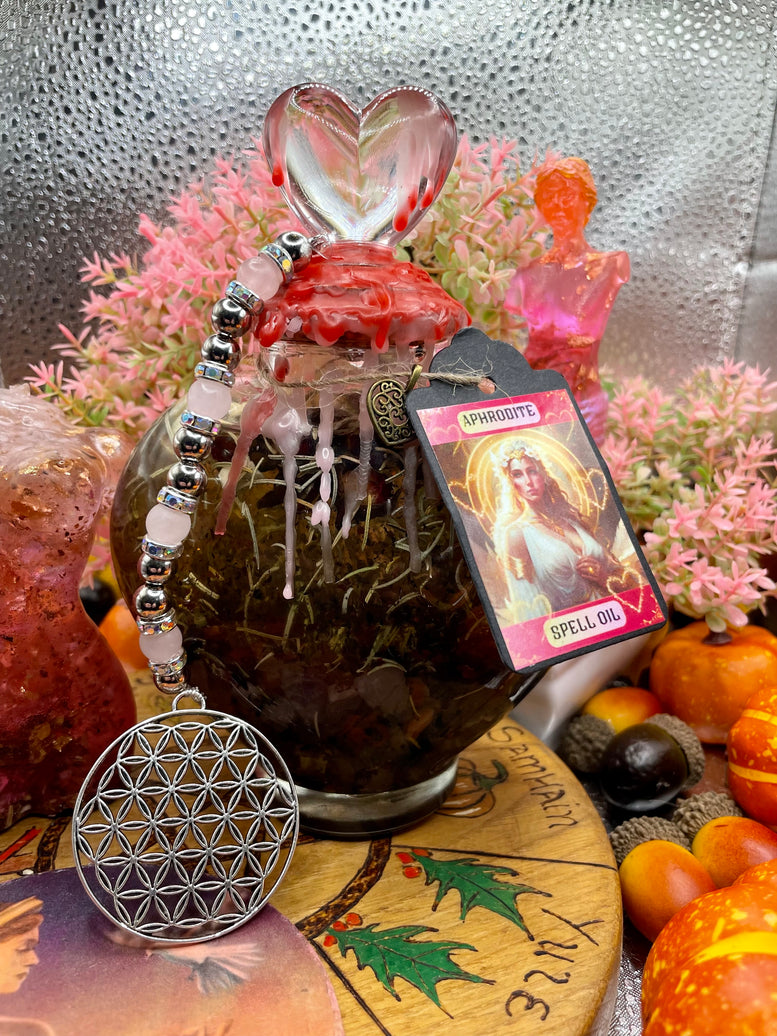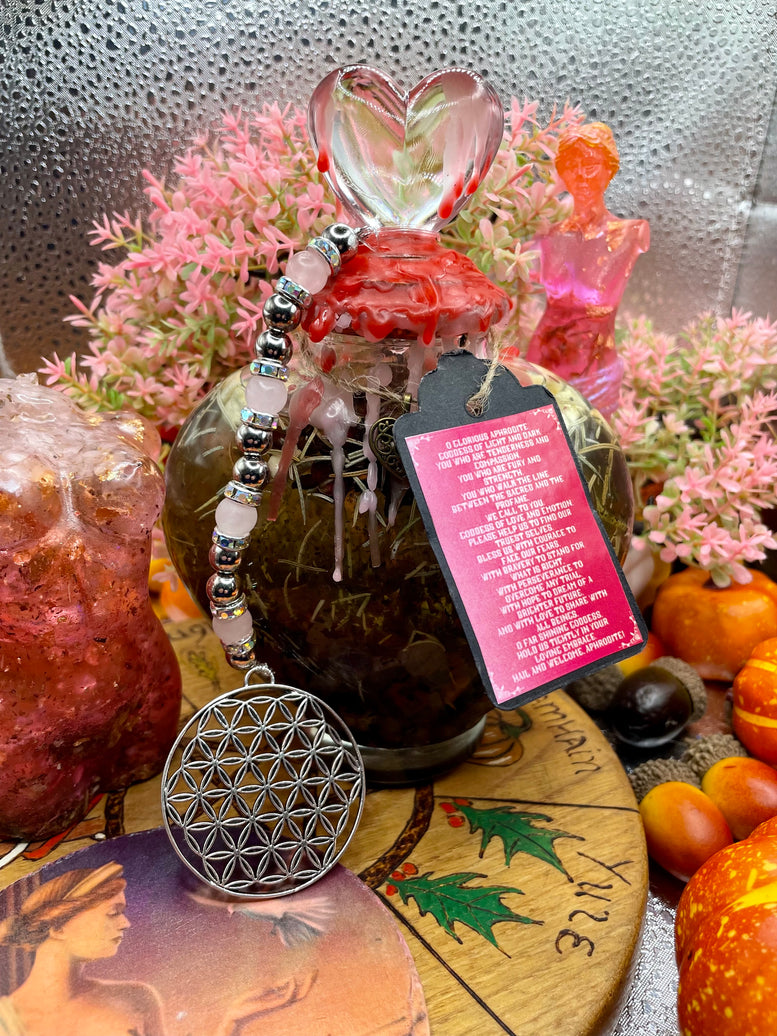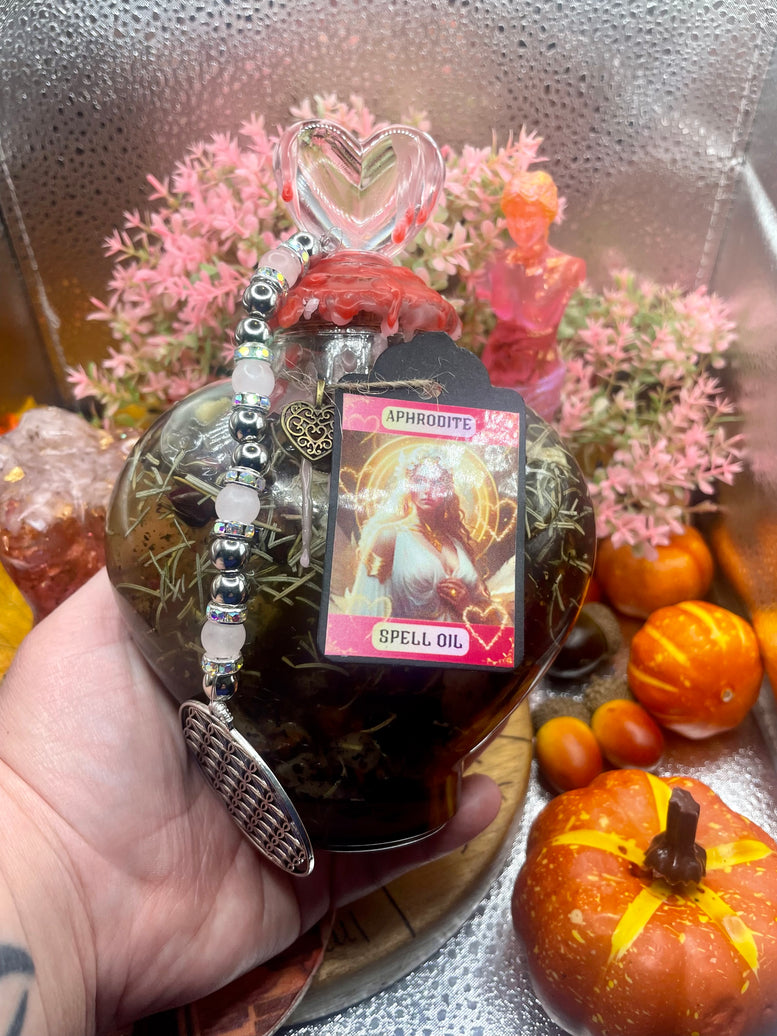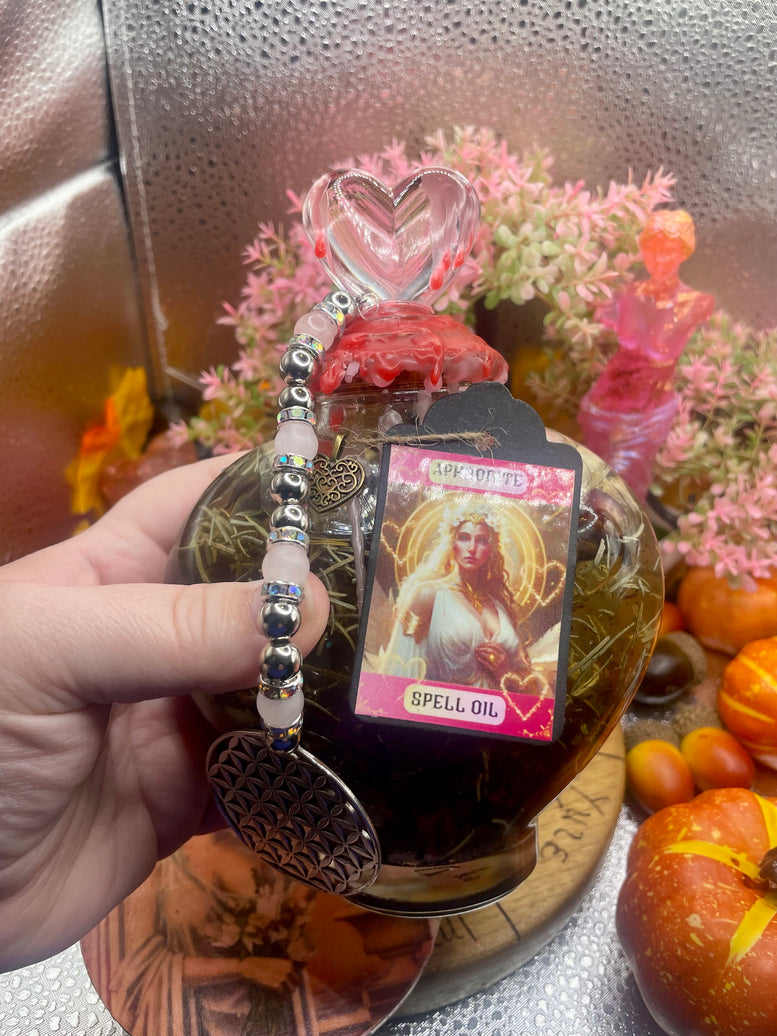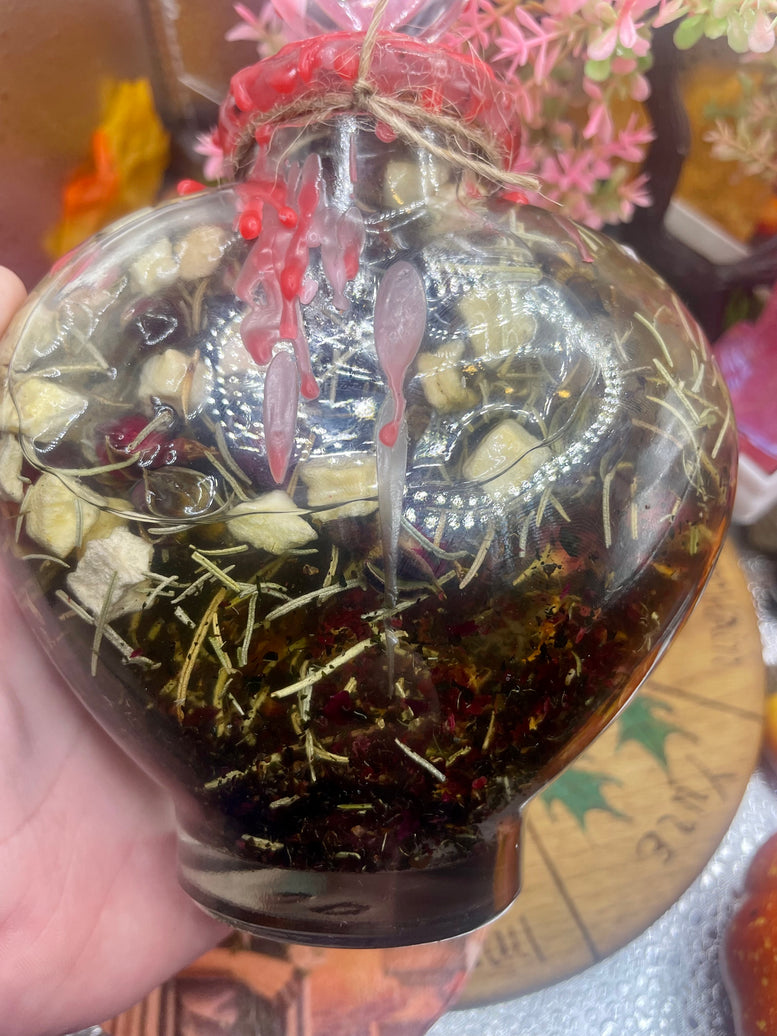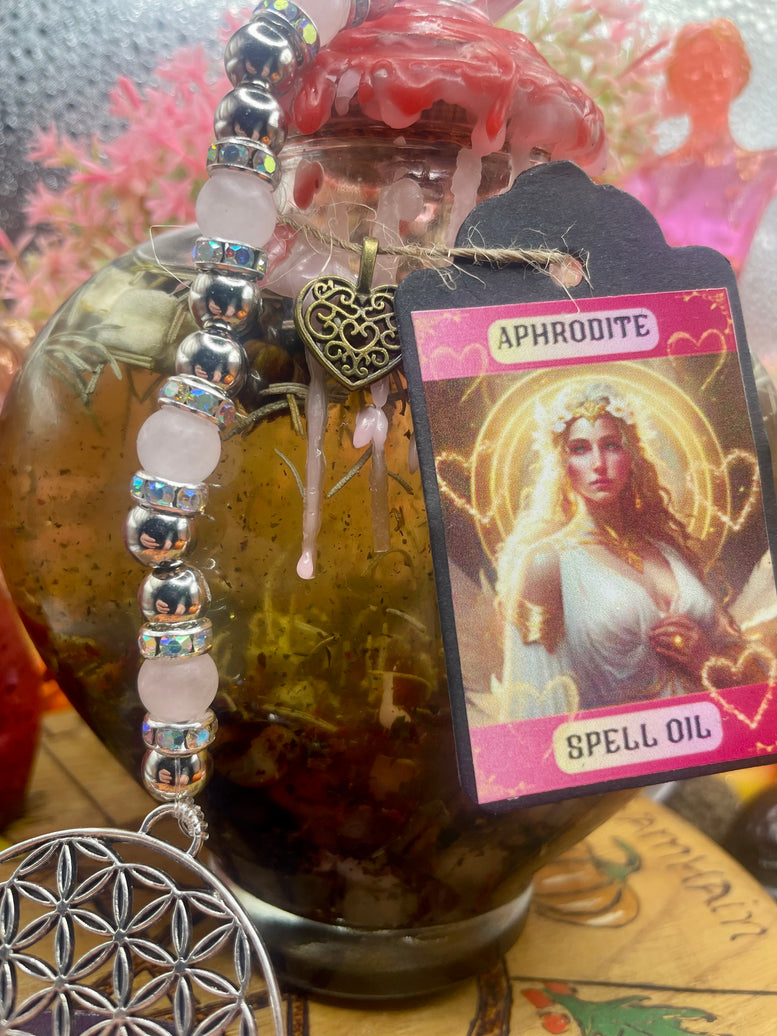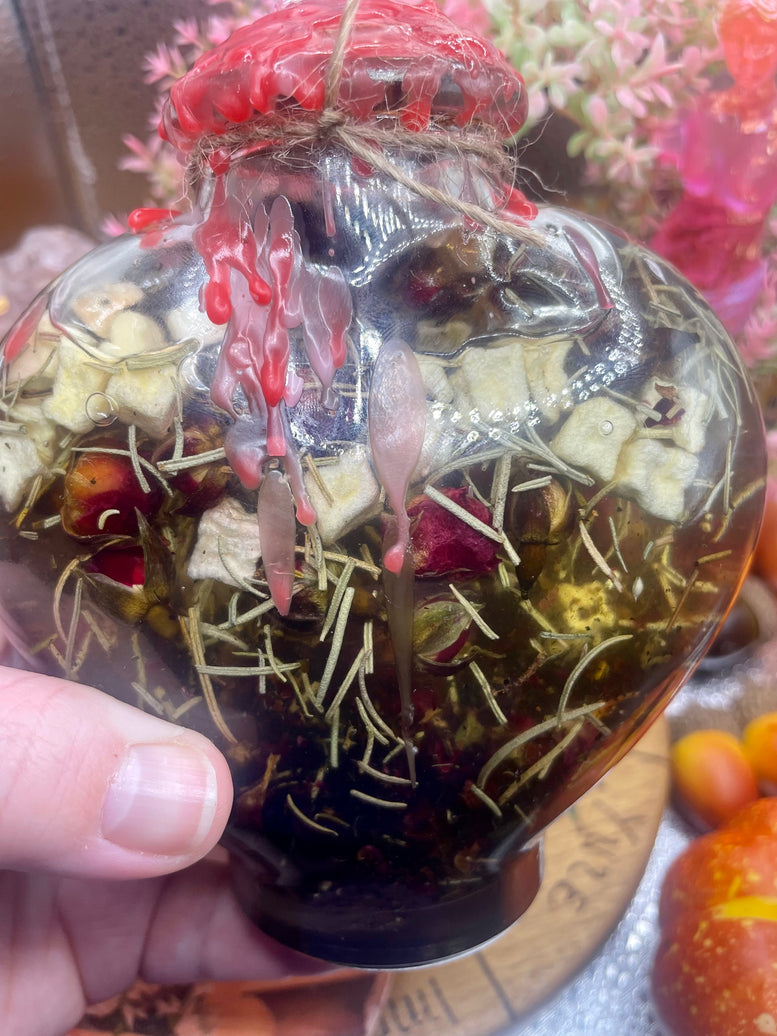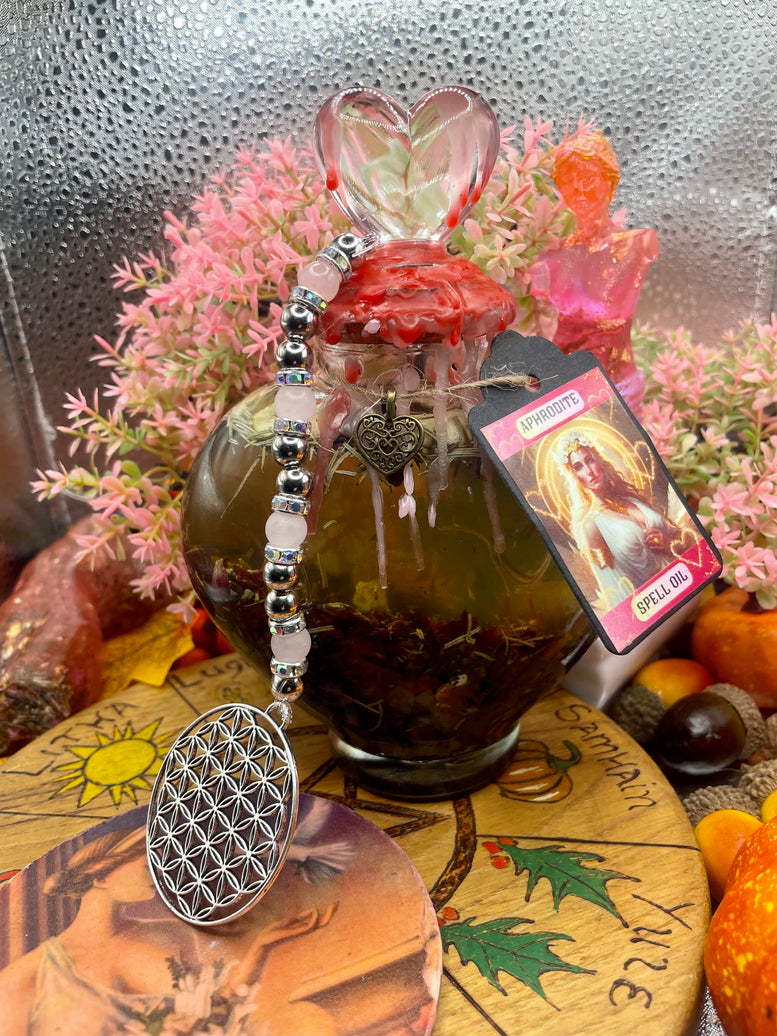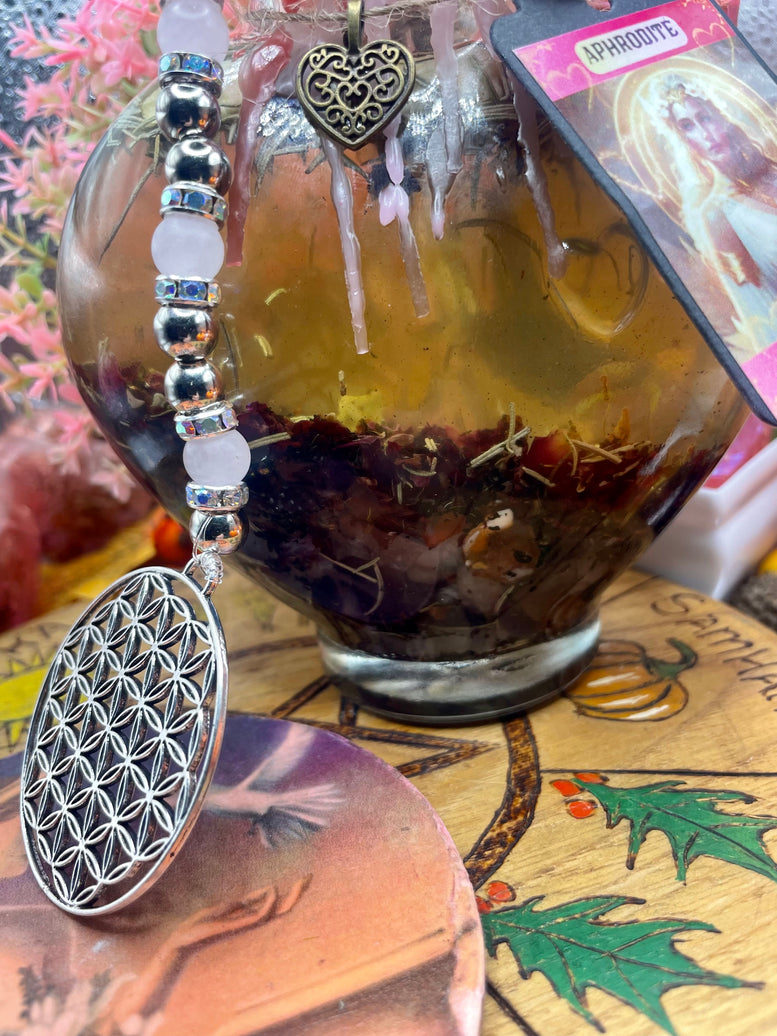 I have handmade this stunning Aphrodite/Venus Oil in honour of the goddess. This oil can be used in Love/Self Love spells, Attraction, Beauty, Desire, Emotions, Fertility, Fidelity, Sex, Marriage, Passion, Pleasure, Relationships, Romance, Rebirth/Renewal, Sensuality and Youth.
It has a large amount of crystal chunks including Carnelian, Rose Quartz and Amethyst inside along with lots of herbs for the goddess. Charged under the Full Moon, this oil is ready to use!
It comes in a beautiful heart shaped glass bottle with cork and heart stopper.
Size: about 116mm high(not including cork), 112mm in diameter; cork stopper: 37x11mm, heart: 55x40mm so contains a large amount of Oil which will last a long time! Perfect for anyone who works with the goddess and performs this type of spell work often. Perfect gift for a partner!.
The Amulet can be removed from the heart stopper and used to meditate with, it contains frosted rose Quartz beads and a flower of life charm.
Spell oils can be used to anoint spell candles, tools, draw symbols, anoint yourself, bless your altar, summon the goddess or in any other way you choose. This oil is made with 100% natural essential oils with a beautiful fragrance and a sweet almond oil base.
Aphrodite is the Greek goddess of beauty, love, sex, and passions, and one of the twelve Olympians. She also held some domain over merriment, pleasure, love poems, and the star Venus. She was formed from the foam created when Uranos' genitals were cast into the sea, then emerged fully formed on the beaches of Cyprus. The famous poet Sappho was thought to be her priestess.