Apothecary | Herb Set - 20 Herbs | Dried Herbs | Witchcraft | Wiccan | Pagan | Ritual
Sale price

$15.07

Regular price

$16.75

Unit price

per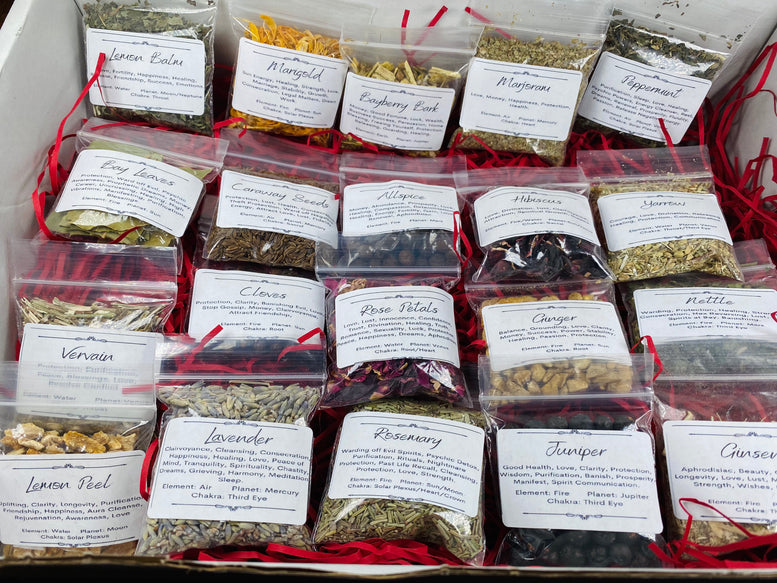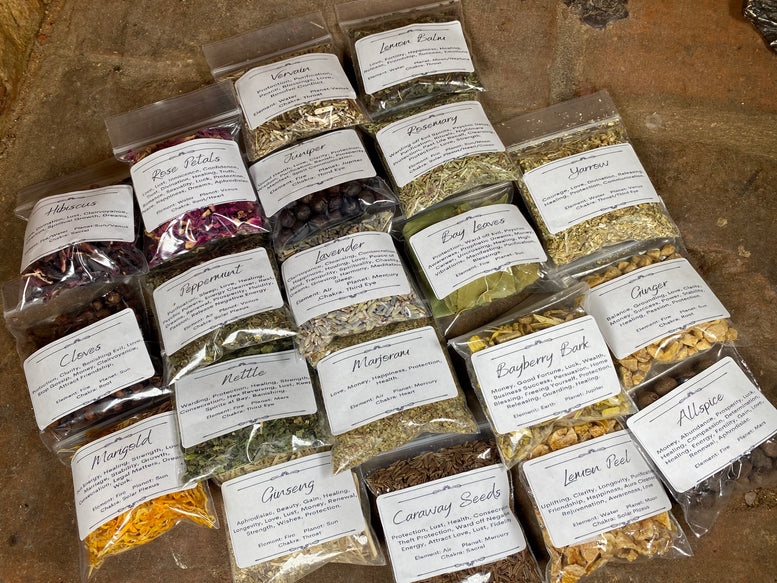 You can incorporate Herbs into Spells, Rituals & Divination. Make Spell candles, oils and create potions.
Herbal magic is a natural way to practice witchcraft. 
The labels for our herbs include their uses, which Planet, Element & Chakra they are associated with to make it easier to pick herbs for your spell work. 
You will receive a random selection of herbs. 

We stock a large range of herbs including -
Lavender
Rose Petals
Elderflowers
Juniper berries
Sage
Thyme
Basil
Bay leaves
Burdock root
Dandelion root
Angelica root
Sea salt
Nettle
Lemon balm
Peppermint
Mint
Spearmint
Heather flowers
Motherwort
Mugwort
Catnip
Rue
Vervain
Ginseng
Marigold
Rosemary
Yarrow
Chamomile
Hibiscus
Orange peel
Lemon peel
Lemon grass
Star Anise
Cloves
Marjoram
Absolutely great
Great selection of herbs. Bags were absolutely packed full. Amazing value.
Love it!!
This was a perfect purchase for my needs and everything came so lovingly packaged! I will be a customer for life!
Great starter kit
This set is awesome to get started on your herb collection. It got here in a timely matter(I'm in the US) and it has all I need for spell casting and rituals. I love how the herbs are individually packaged and come with little labels that tell you of the best uses for them. Would recommend. Will definitely purchase again in the future.
Essential Item
An excellent starter pack. Enjoying investigating the herbs uses.