Baphomet Offering Spell Candle - Grounding and Balance | Witchcraft | Wiccan | Pagan | Jar Candle | Crystals | Herbs | Horned God | Ritual
Sale price

$20.21

Regular price

$22.46

Unit price

per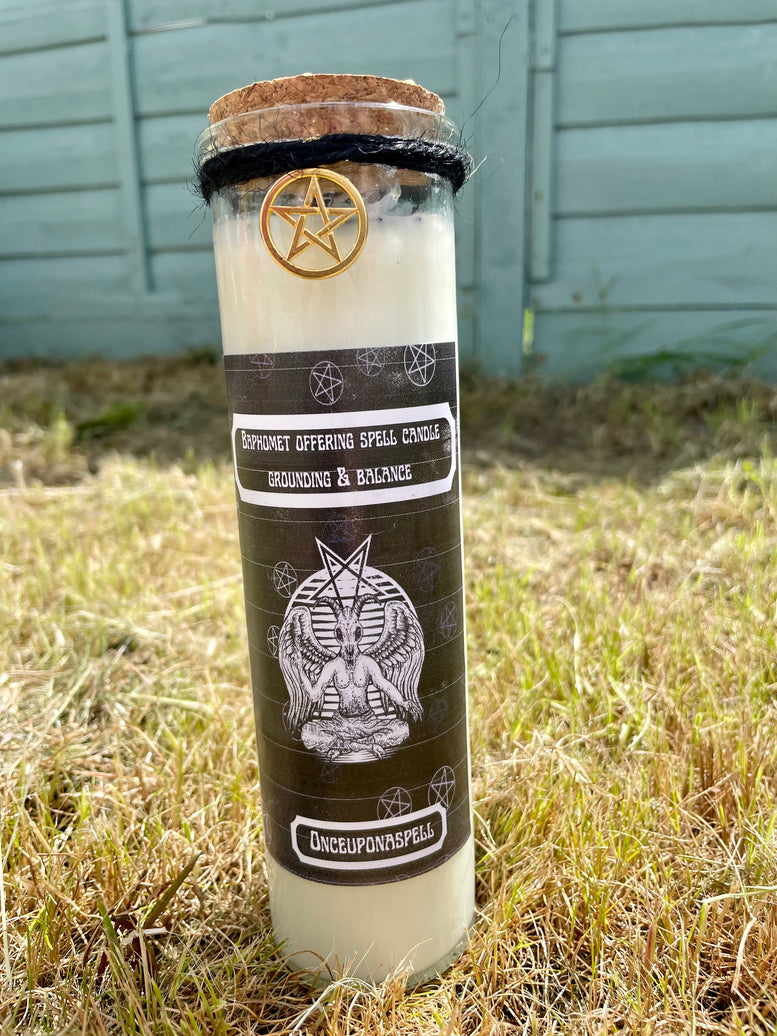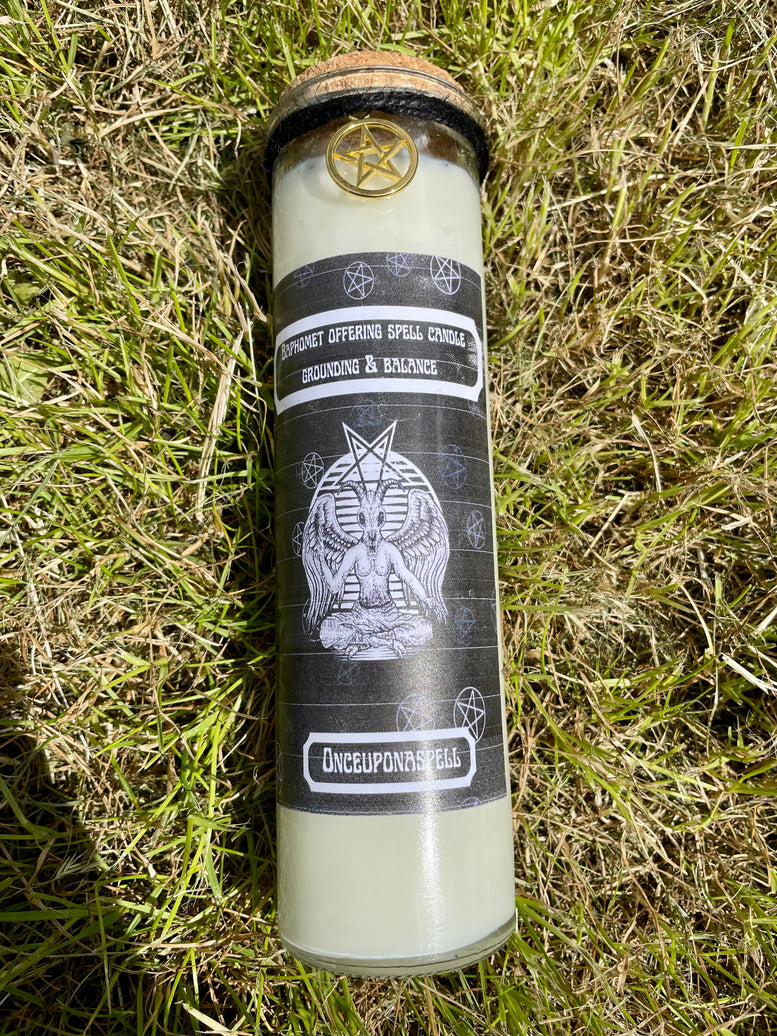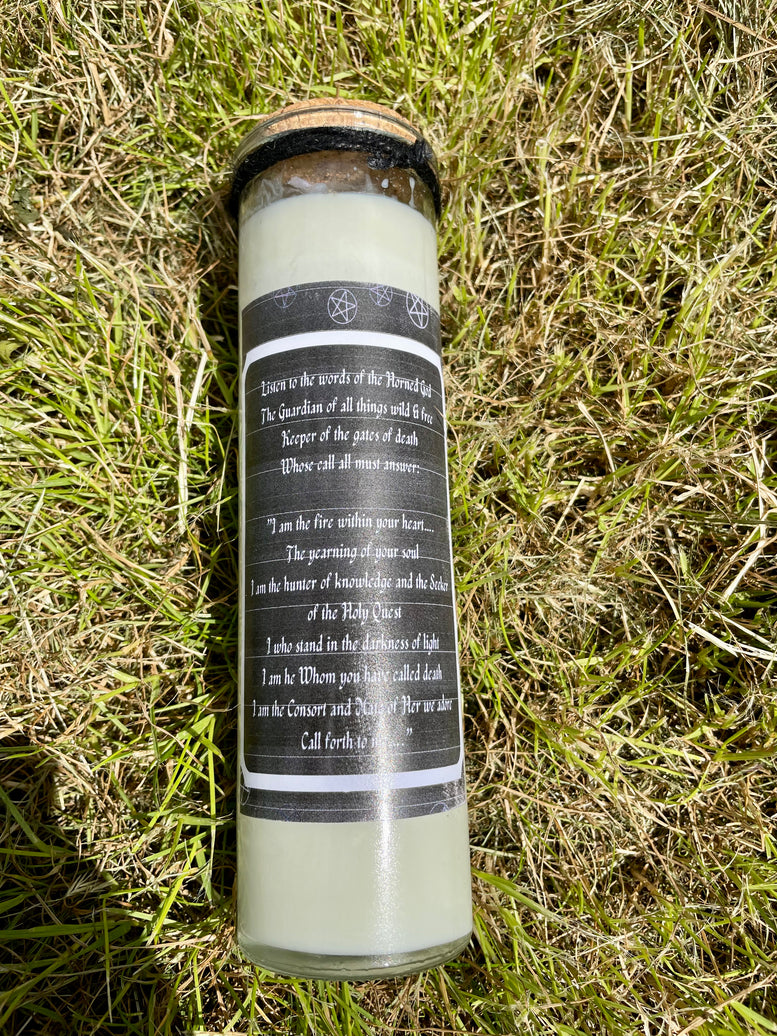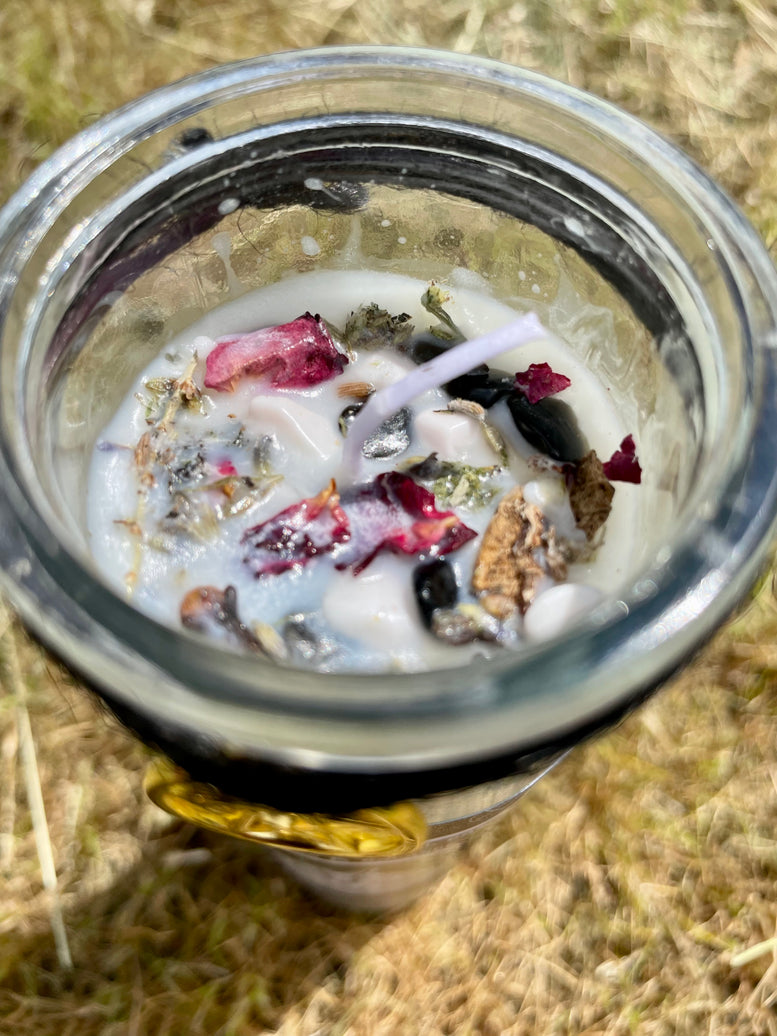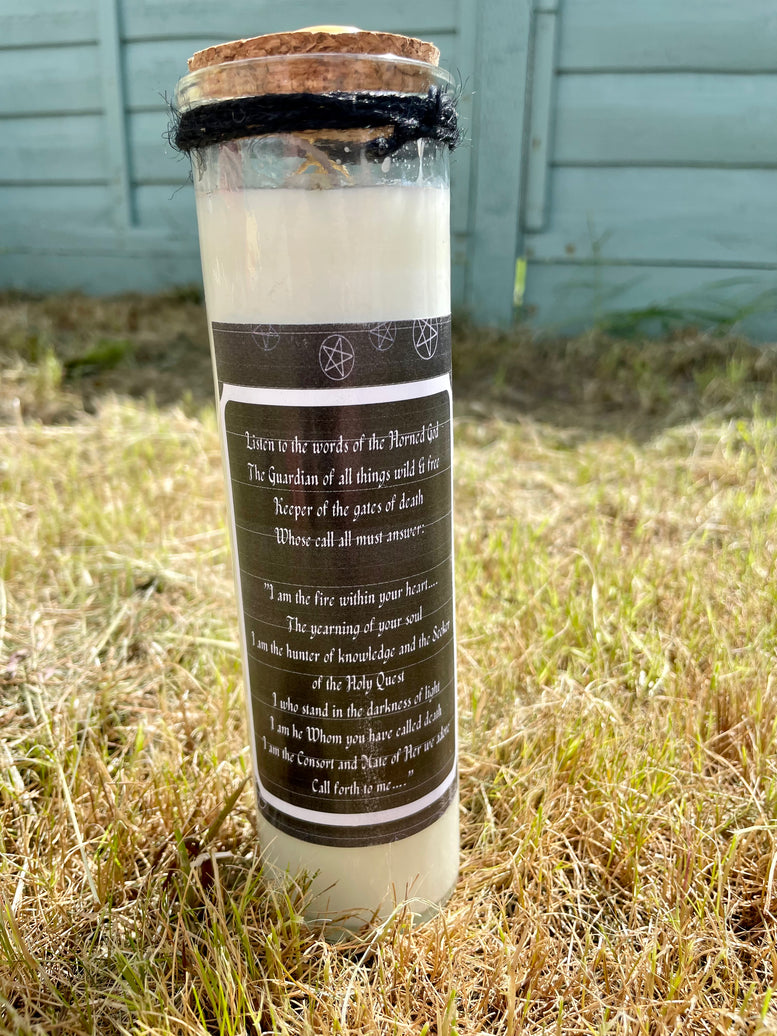 This is a Large Jar Spell Candle that can be used as an offering to Baphomet (the horned god). 50 hour burn time.
Use for grounding & balance. Included is a Prayer on the back.
Light the candle, meditate on the flame and state or visualise your intentions. Burn for a further 6 days or whenever you wish to reinstate your intentions.
Made with Blessed herbs & Crystals.
The Horned God represents the male part of the religion's duotheistic theological system, the consort of the female Triple goddess of the Moon or other Mother goddess. In common Wiccan belief, he is associated with nature, wilderness, sexuality, hunting, and the life cycle.  Whilst depictions of the deity vary, he is always shown with either horns or antlers upon his head, often depicted as being theriocephalic (having a beast's head), in this way emphasizing "the union of the divine and the animal", the latter of which includes humanity.