Baphomet Offering Spell Gift Set | Incense | Resin | Witchcraft | Wiccan | Pagan | Occult | Goth | Gothic | Oil | Spell | Protection Spell
Sale price

$12.30

Regular price

$13.67

Unit price

per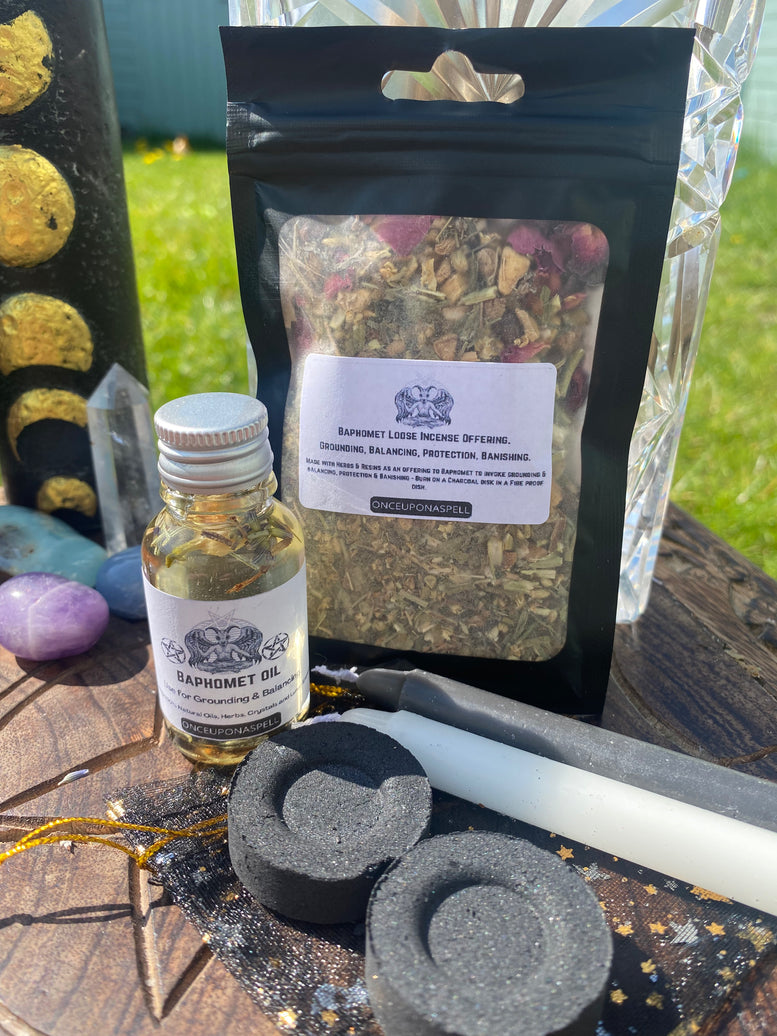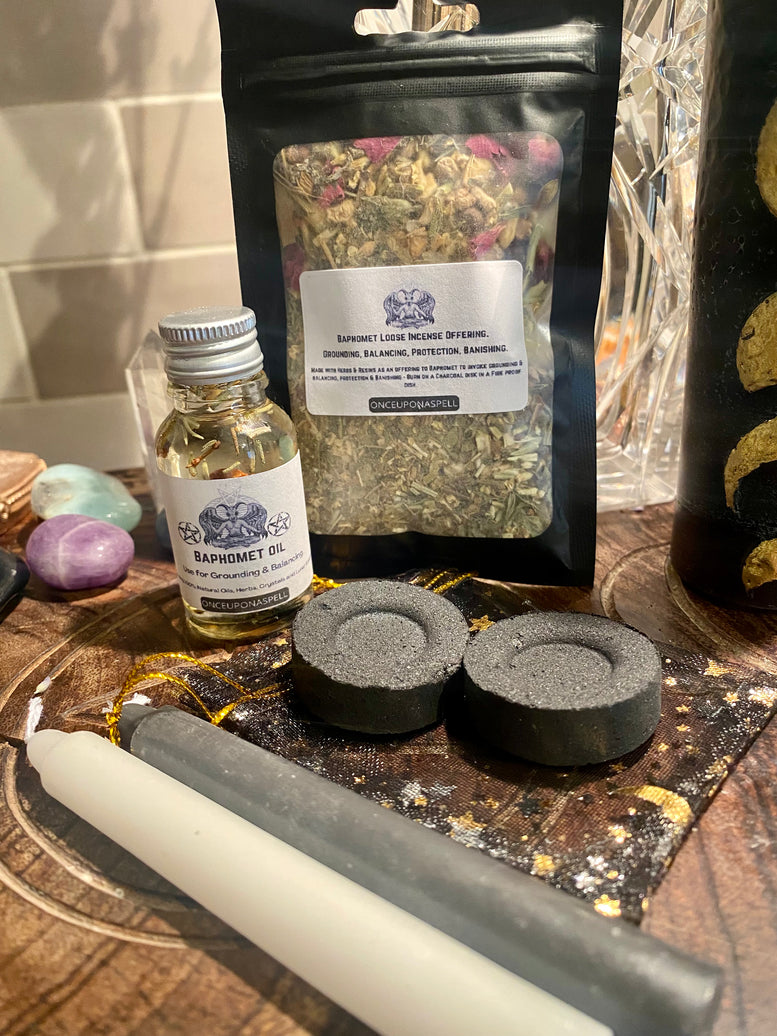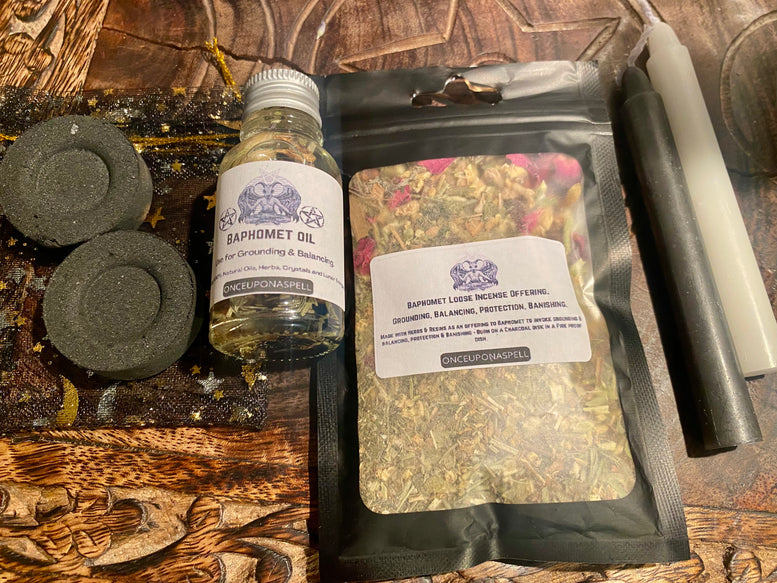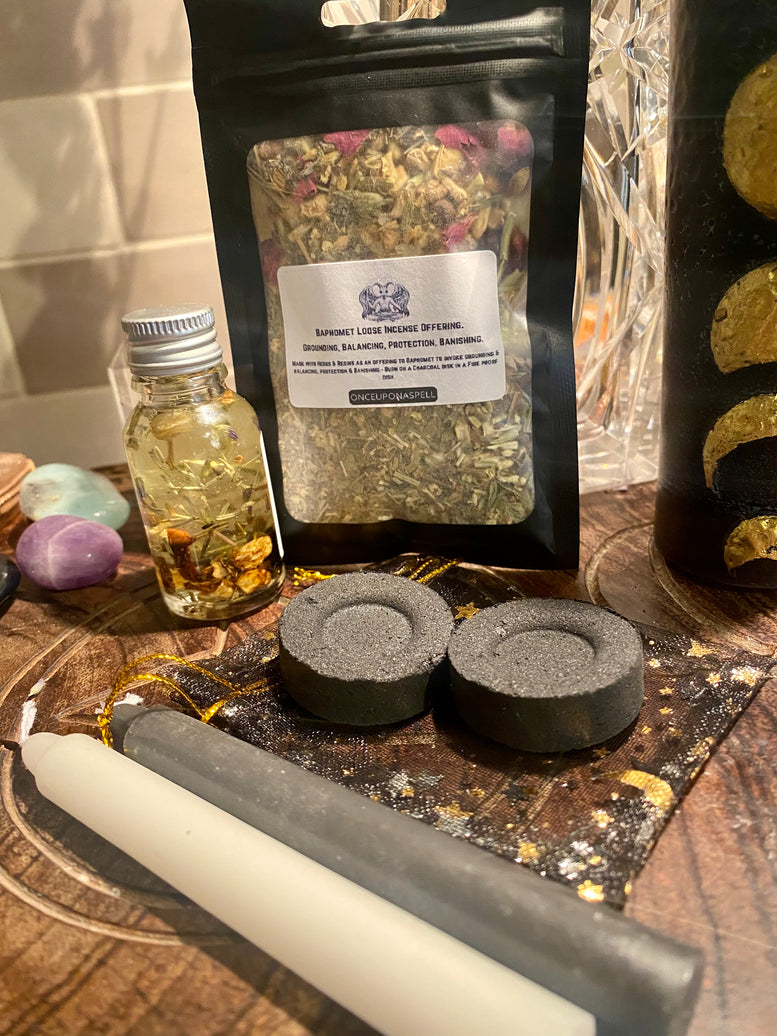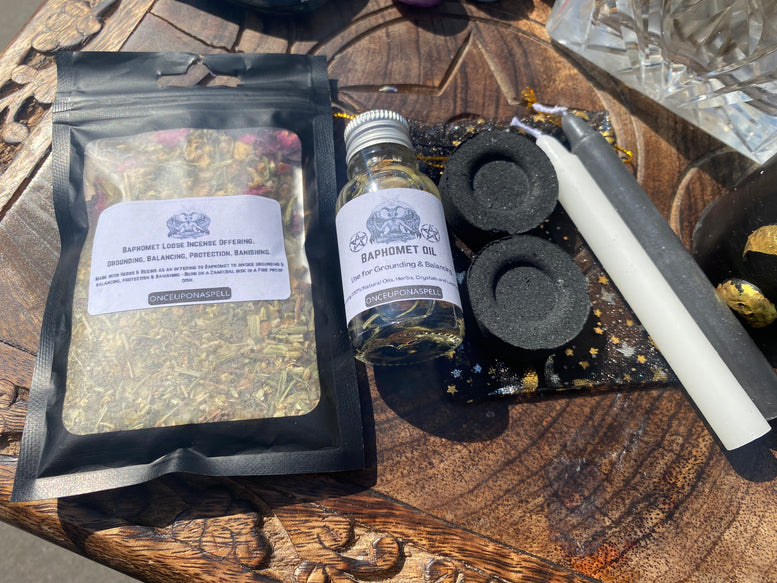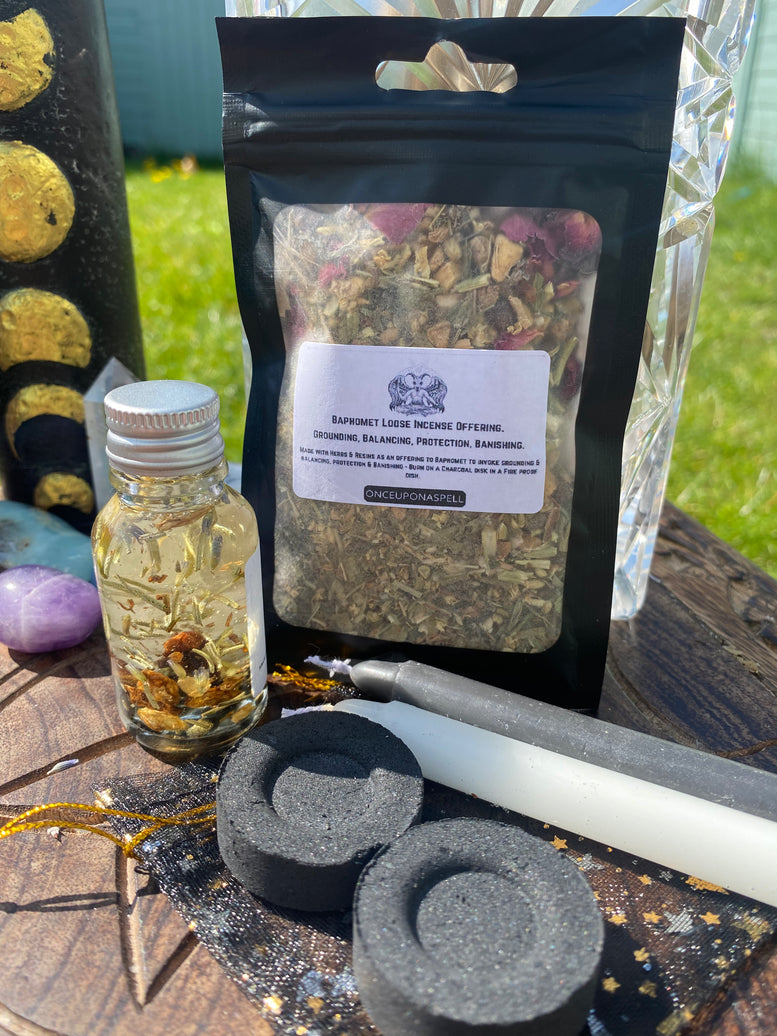 This gift set is great as an offering to baphomet.
Included:
1 Grounding & Balancing Ritual Oil
This is a 15ml Screw top Bottle of Hand Blended Ritual Oil. This oil can be used for Grounding, Balance, Protection & Banishing.
Made using 100% Natural Essential oils, Fragrance Oil,Herbs and Crystals.
You can use this oil to anoint candles, poppets, charm bags, Windows, Doors, Sigils, Talismans, Spell Bags, Tools and spell bottles.
Lovingly Handmade, this oil has been charged under the Pink Full Moon on 16/04/2022. Magickally, this Moon is ideal for Magick of a Joyous, Playful, and Youthful nature. Ideal for manifestations, Love spells and positive Intentions.
1 Pouch of a hand blended loose incense and resin blend. This has a large mix of herbs, some that are included are (Ginger, Vervain, Devils Claw, Frankincense Resin) and many more. Burn on a charcoal disk to invoke Baphomets Grounding, Balancing, Protective and Banishing Energies.
2 Charcoal Disks
2 Spell Candles - 1 White & 1 Black
Baphomet is a symbol of balance in various occult and mystical traditions. Since 1856 the name Baphomet has been associated with the "Sabbatic Goat" image drawn by Éliphas Lévi, composed of binary elements representing the "symbolization of the equilibrium of opposites"half-human and half-animal, male and female, good and evil, etc. Levi's intention was to symbolize his concept of balance, with Baphomet representing the goal of perfect social order.