Bad Dreams Be Gone Dream Bag
Sale price

$8.87

Regular price

$9.85

Unit price

per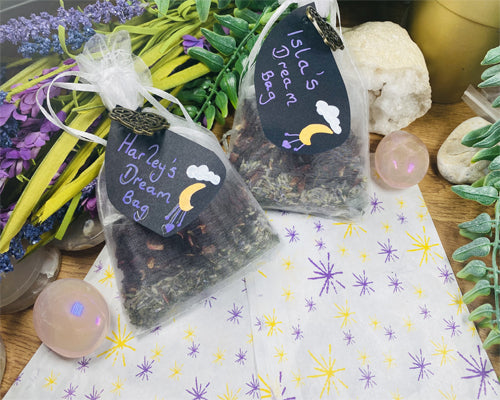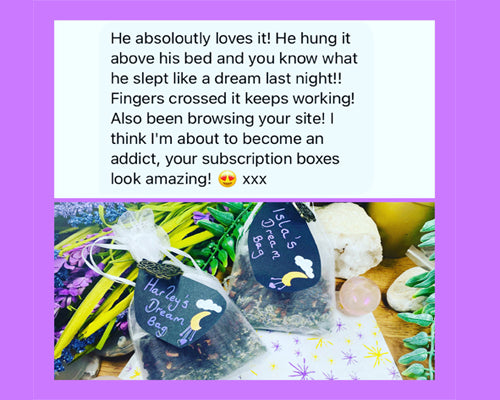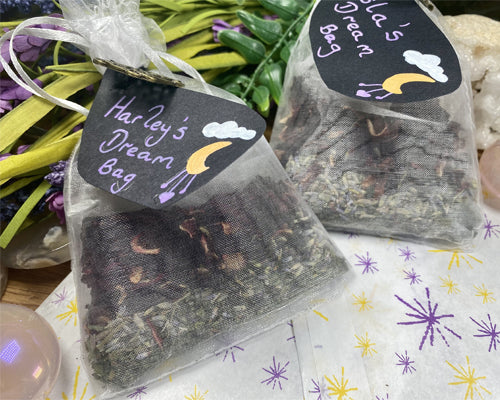 As some of you may know, I originally did not intend on selling my dream bags, I shared a picture of 2 I had made for my Nieces as one of them was suffering with bad dreams. 
A lady contacted me and asked if I could sell one for son who was also having bad dreams, so I sent her one for her son to try. The message in the photo is the response I received from her. After receiving messages asking if I can sell them….here they are. 
Pop a note on your order or send me an email to samantha@onceuponaspell.com with your child's name for the label. 
My dream bags are made with a Large Dream Amethyst crystal, Dried herbs including Nettle, Lavender & Hibiscus which all aid in a restful nights sleep! I have added some 100% natural essential oils to the bag also. 
Of course, the bags are not just for children! 
I will tie the bag as tight as I can with twine and a charm, please hang them out of reach when your child is asleep. Charms, crystals ect can potentially present as a choking hazard. 
Making it part of a night time routine may be it's best use, holding it close, letting them smell the essential oils and then hanging above the bed (out of reach as possible) for it to work it's magic! 
Place on a window sill under the full moon to keep it charged & add more essential oils as necessary. 
I hope this little dream bag helps your child to have a restful and magical nights sleep, just as they deserve ❤️