Cleansing and Purification 7 Day Spell Candle | Ritual Candle | Witchcraft | Wiccan | Pagan | Fragrance | Candles | Altar Tool
Sale price

£22.49

Regular price

£24.99

Unit price

per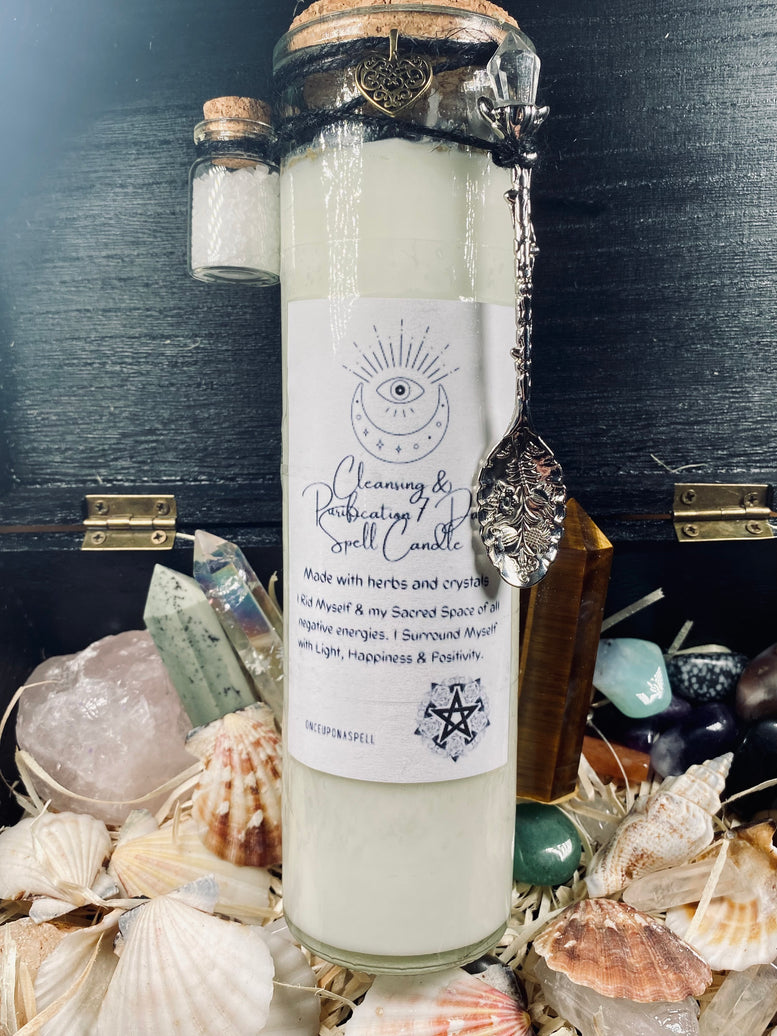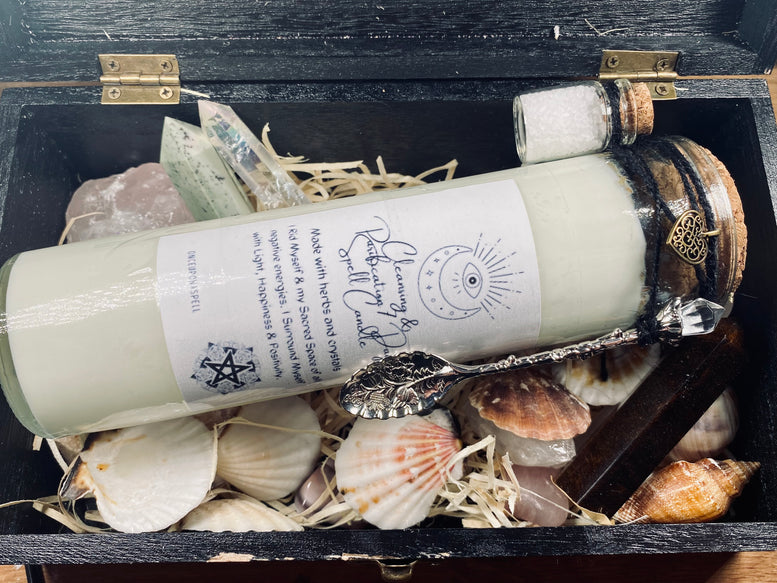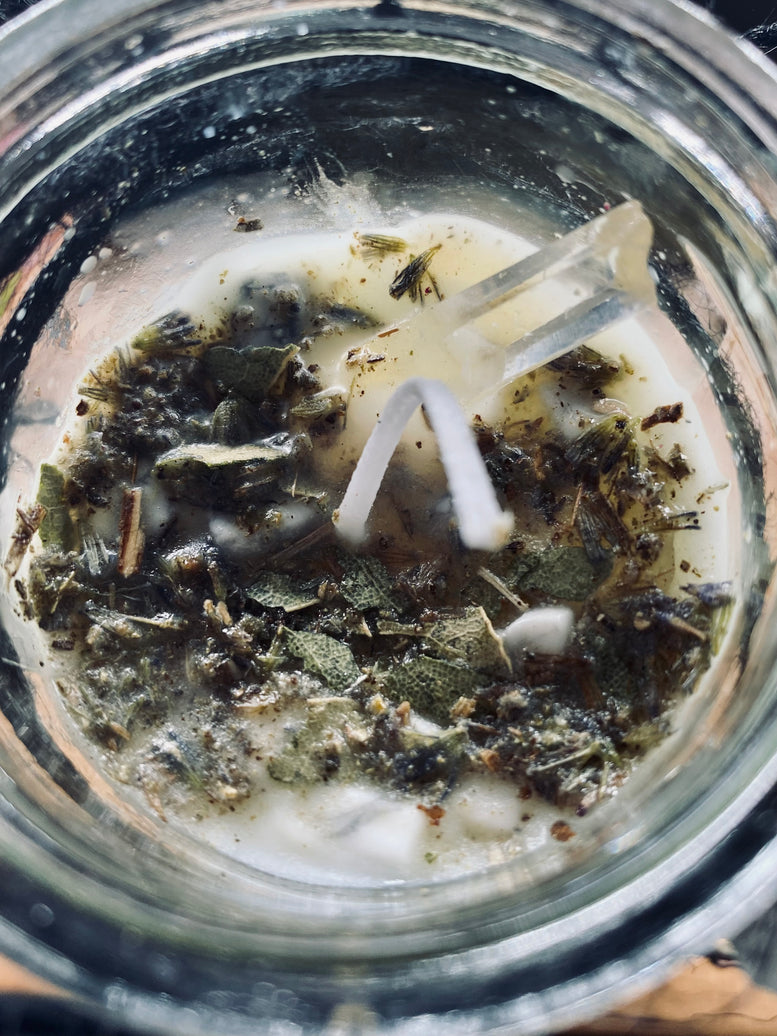 This beautiful 7 day Cleansing and Purification Spell Candle comes with a small spell bottle of Sea Salt and a gorgeous Altar Spoon.
Cleansing and Purifying your sacred space before any rituals take place is an important part of spell work. Burning this candle before and during a Ritual or spell will keep your space cleansed and purified. Keeping any negative energy's at bay!
Made with magickal herbs and crystals and has a Sage and Peppermint scent.