Goddess Hecate/Hekate Protection Ritual Spell Candles | Deity | Crossroads | Keys | Wiccan | Pagan | Witchcraft | Protection | Gift Set
Sale price

$17.39

Regular price

$19.33

Unit price

per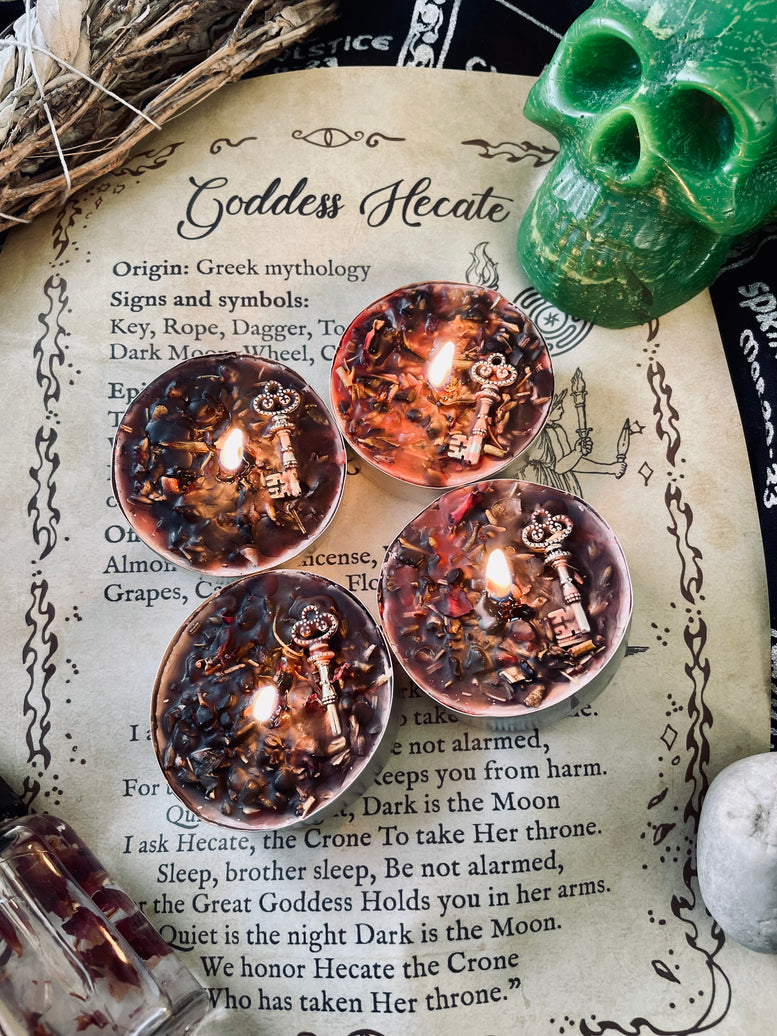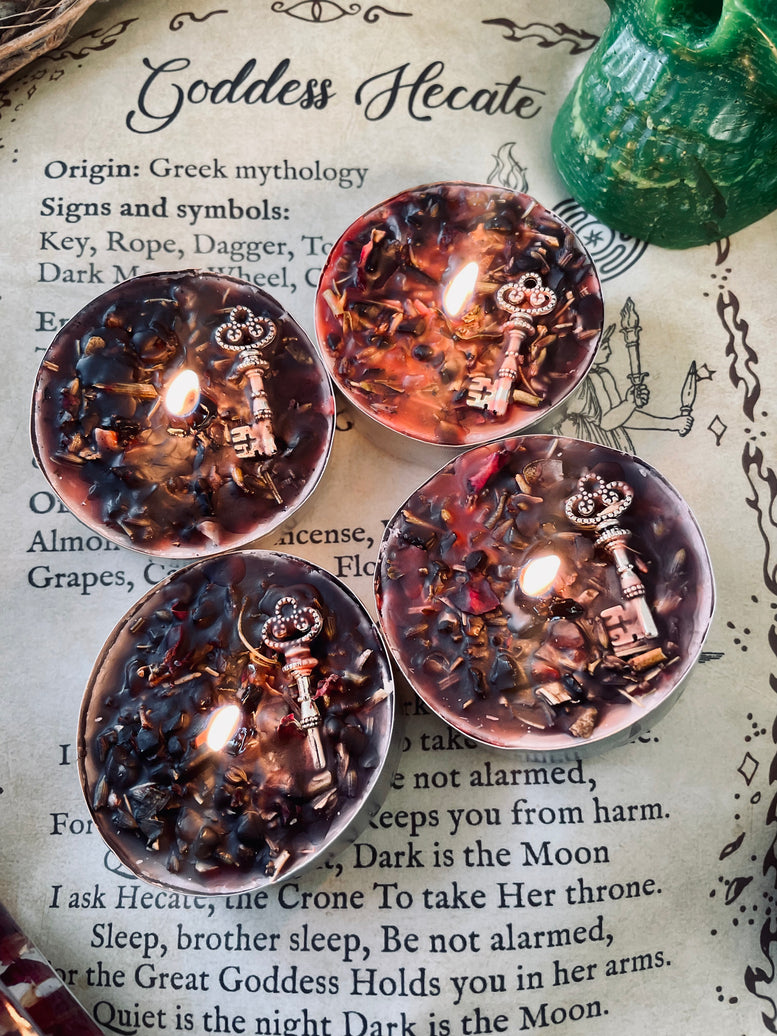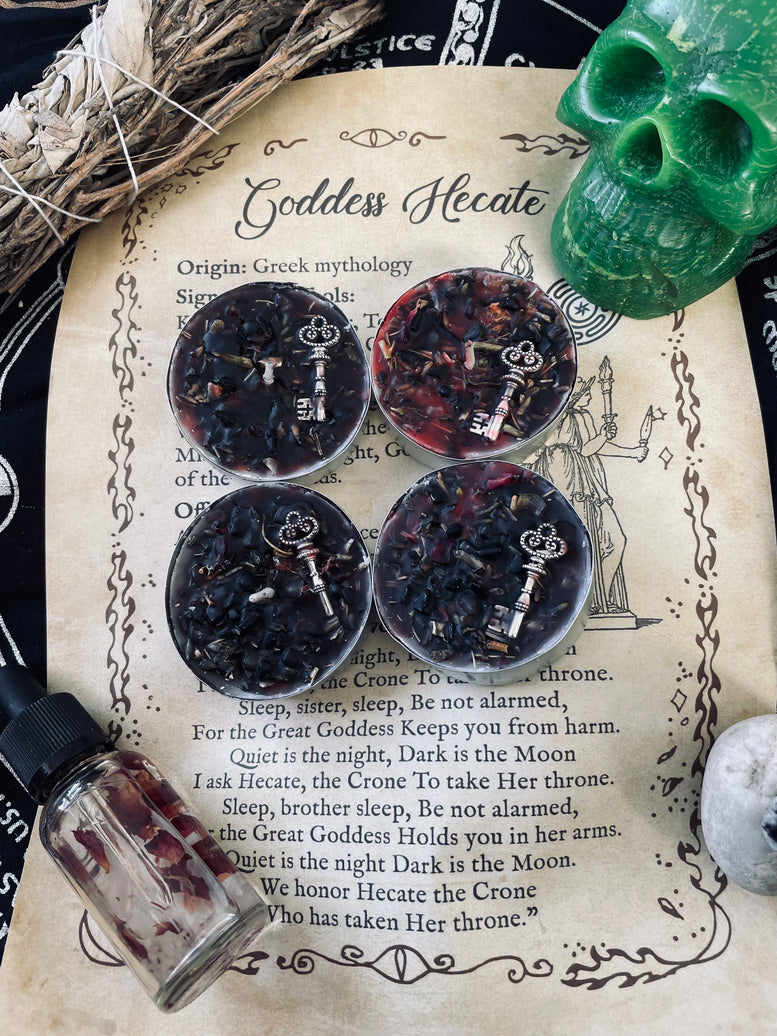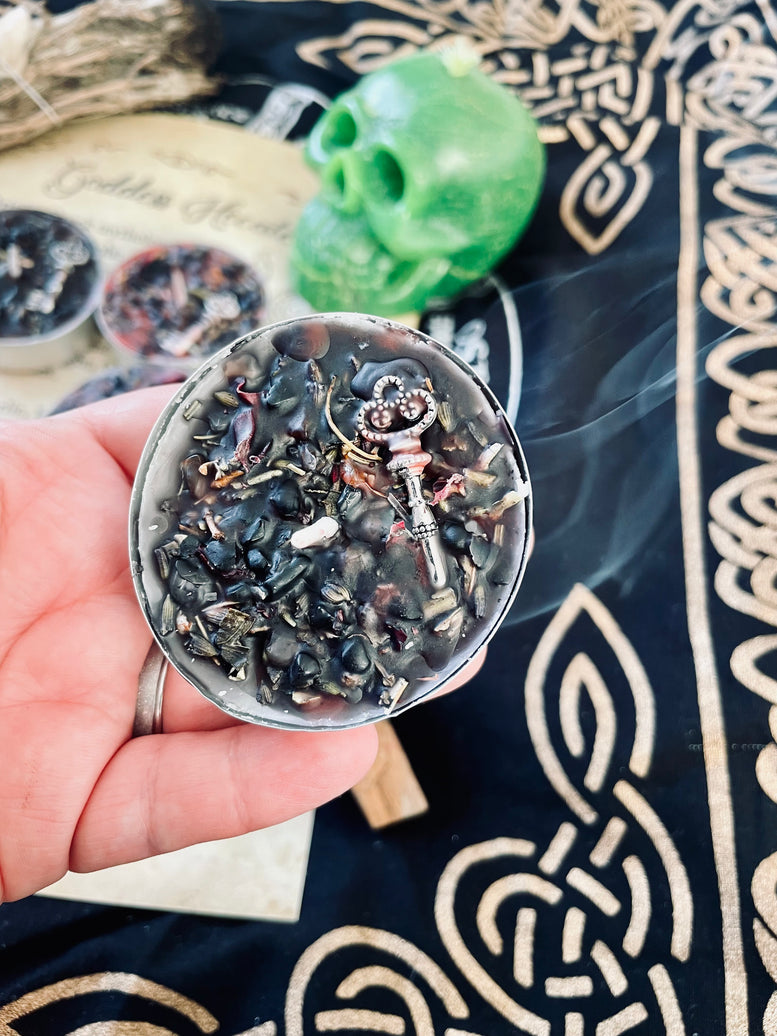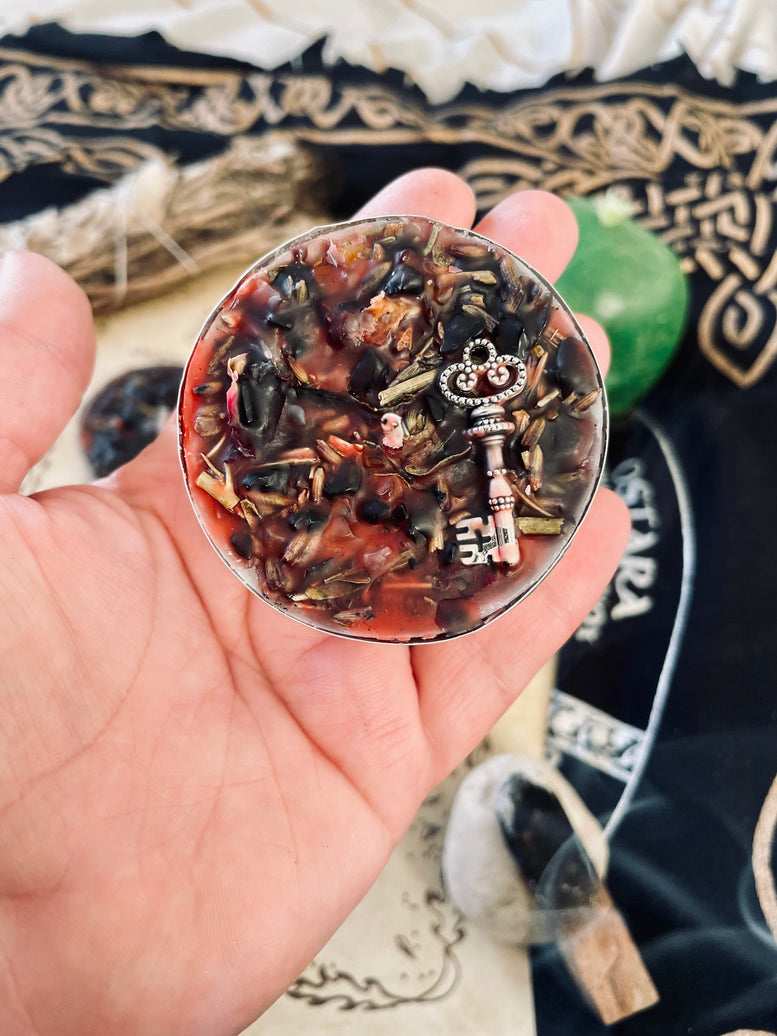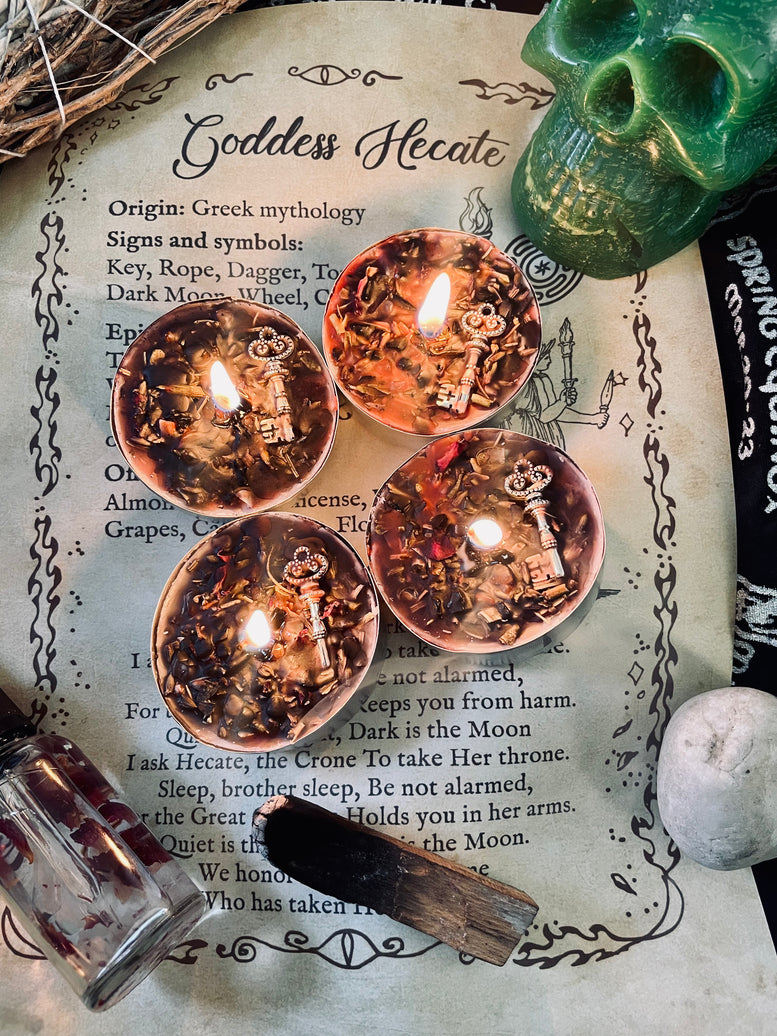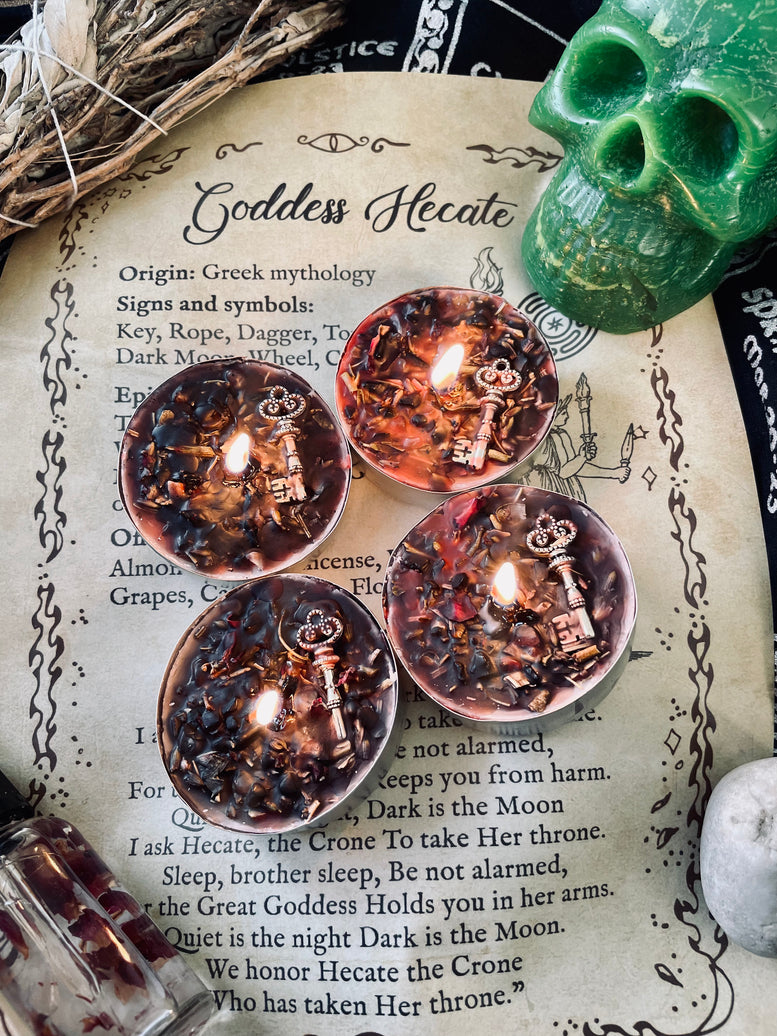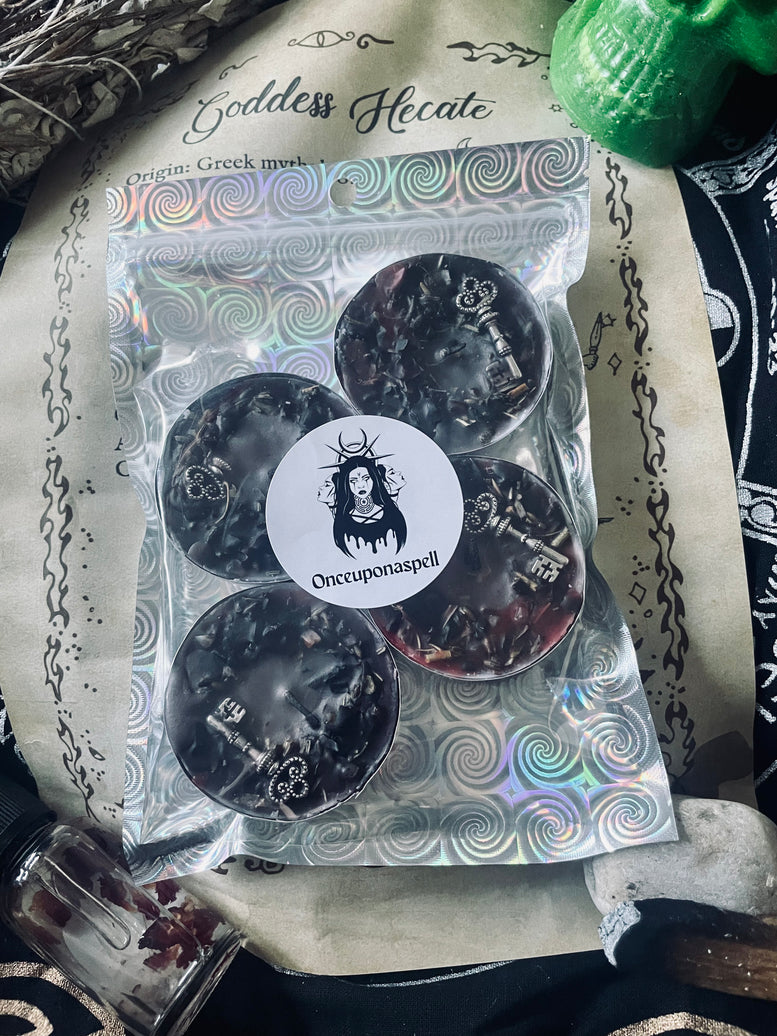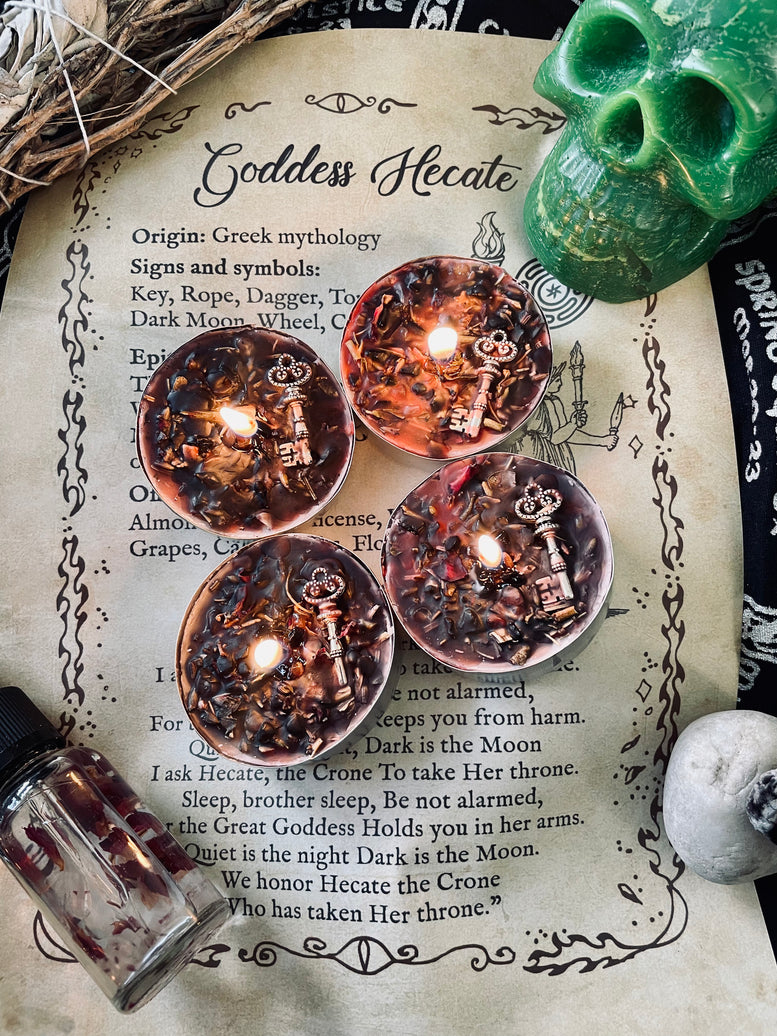 Goddess Hecate/Hekate Protection Spell Tea Lights Maxi - Set of 4 including Scroll. These are XL Tea Lights.
These spell candles have been made with corresponding herbs, Crystals, Resins, Black Salts & Essential Oils to perform a protection spell while invoking the Goddess's Presence. Each candle has a Key charm to represent her being the keeper of the keys. When the spell is over, retrieve the keys and put them on some string to use as an amulet on your altar.
Goddess Hecate (or Hekate) the ultimate Greek Goddess of magic, witchcraft, the night, the oceans, the underworld and the moon. All things dark belong to Hecate. She ruled over both the living world and the underworld and is often pictured holding keys as the Goddess of boundaries between the two. She's also accompanied by a black dog that was rumored to have inspired Cerberus a three-headed hound. She is the mother goddess of protection. The Dark Moon which occurs every month on the night before the New Moon represents the beginning of a new cycle. The power of the Dark Moon is equal to that of the Full Moon and is the perfect time to honor Hecate with offerings and rituals.