Green Aventurine Crystal Heart
Sale price

$8.73

Regular price

Unit price

per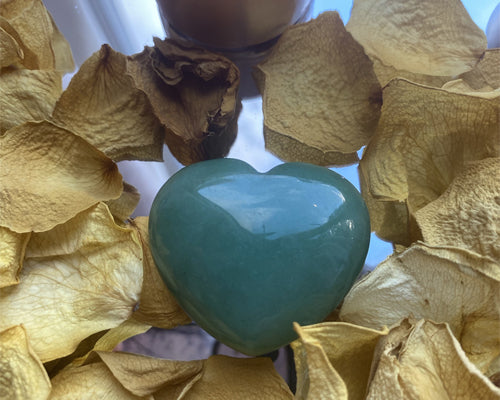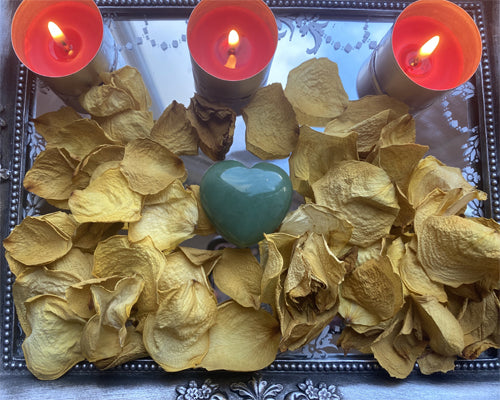 Dimensions: Green aventurine crystal heart is about 40x35x20mm. These hearts are a lovely rounded shape and feel very smooth to the touch and are a nice weight in your hand. Can be held as you would a palmstone.

Green Aventurine is a natural product so the actual colouring etc can vary slightly from heart to heart. But we remove any "sub-standard" hearts prior to sending out to maintain quality.

More About Green Aventurine
Aventurine energy feels uncomplicated and fresh and can be useful for washing the aura at times of mental or emotional stress, when we need a stone to hold in our hand whilst connecting with a clearer path.  Aventurine is good to have around when making decisions as it reminds us to connect to the heart and the idea that it does not matter which road we take because it will always be the right one. It is a good companion for the pioneering spirit, someone who is pushing themselves to places they have never been before. A good all round healing stone.