Hex Removal/Return To Sender Jar Spell Candle | Hex | Banish | Evil Eye | Spells | Witchcraft | Wiccan | Pagan | Occult | Herbs | Crystals
Sale price

$28.08

Regular price

$31.20

Unit price

per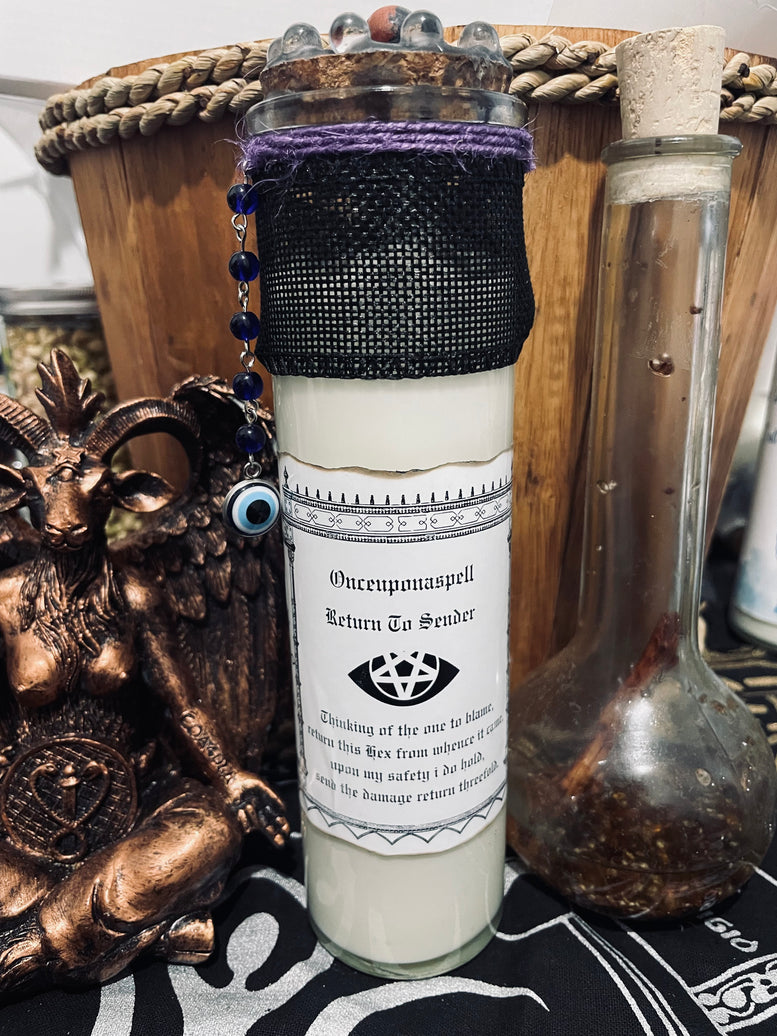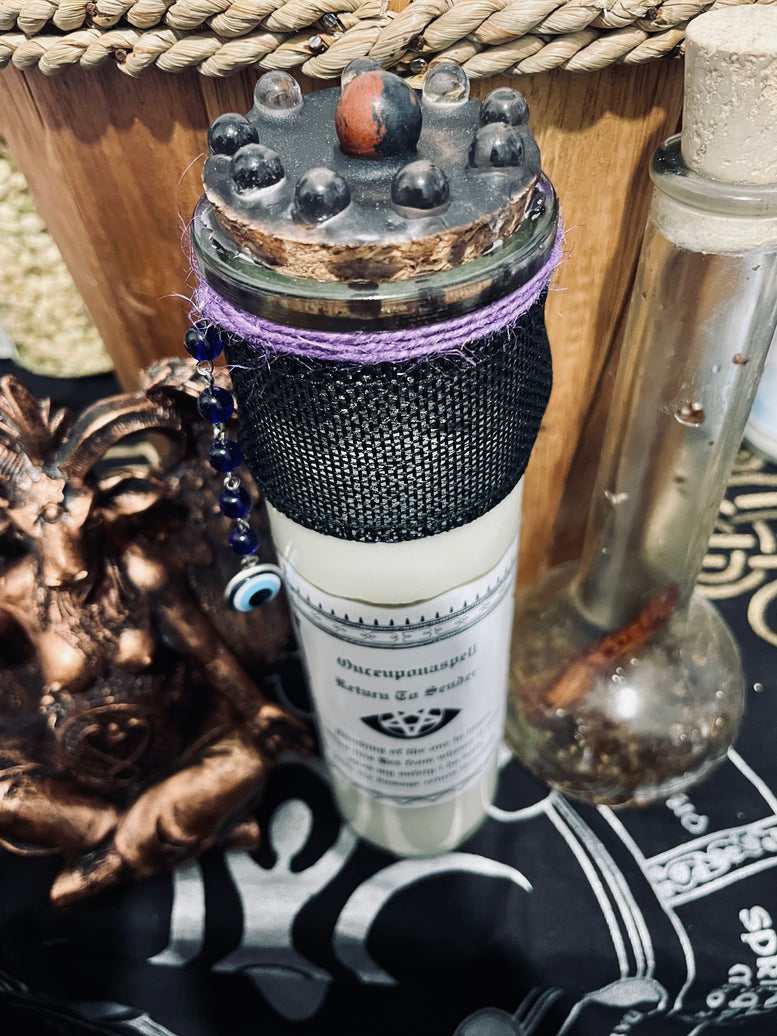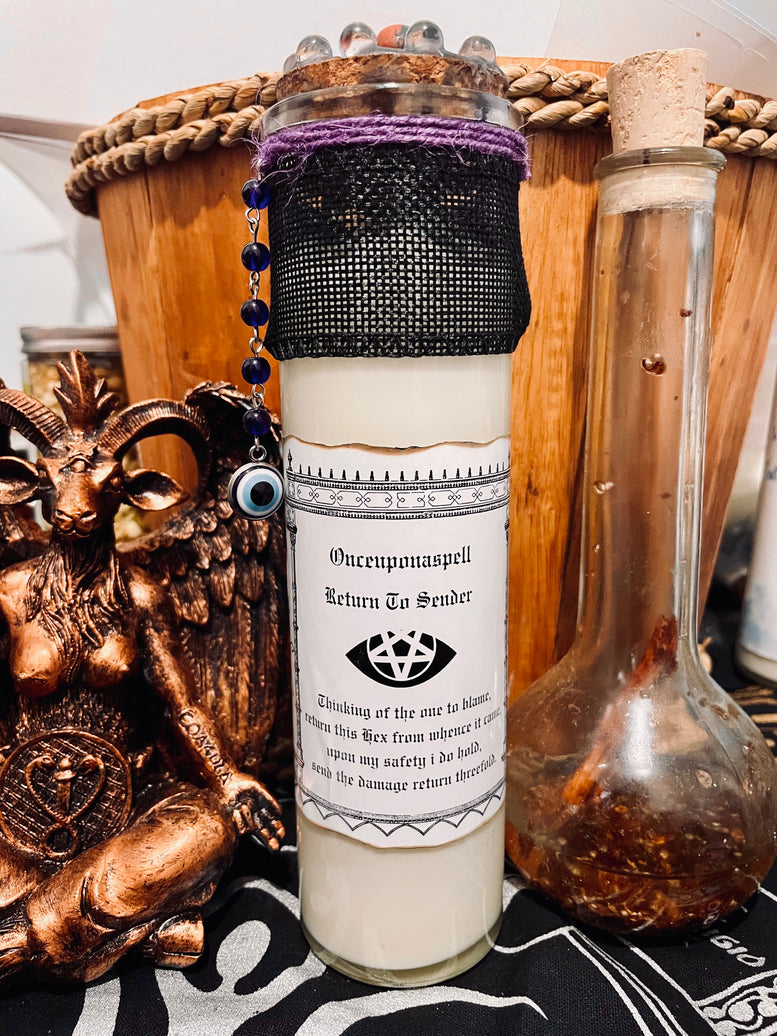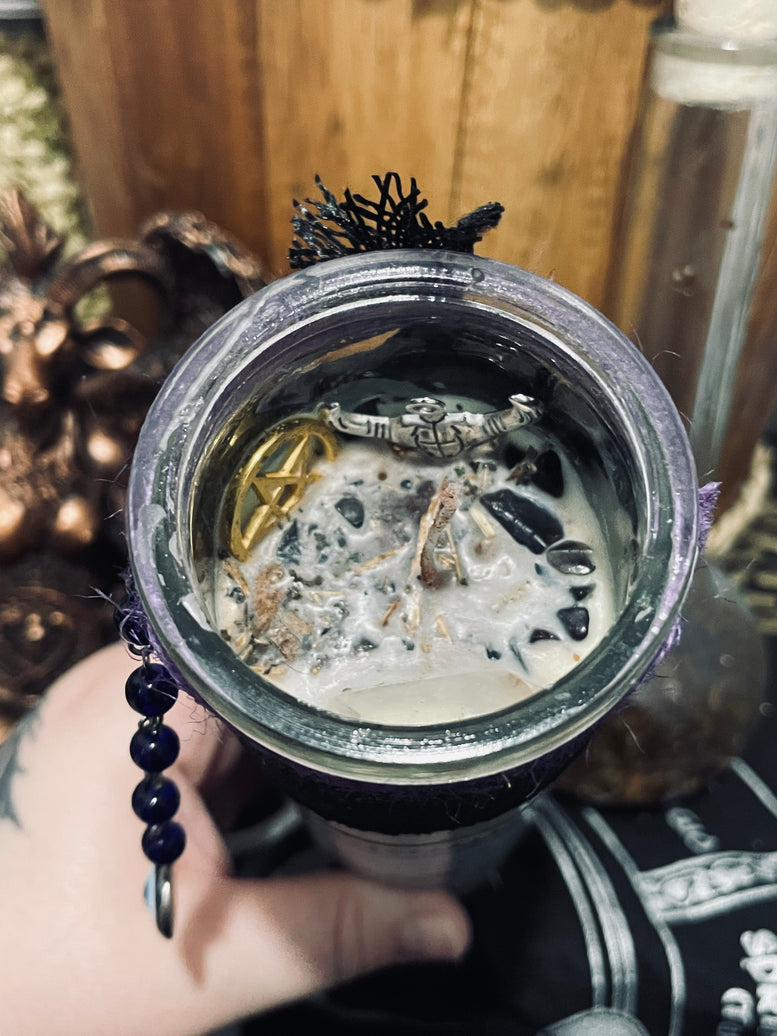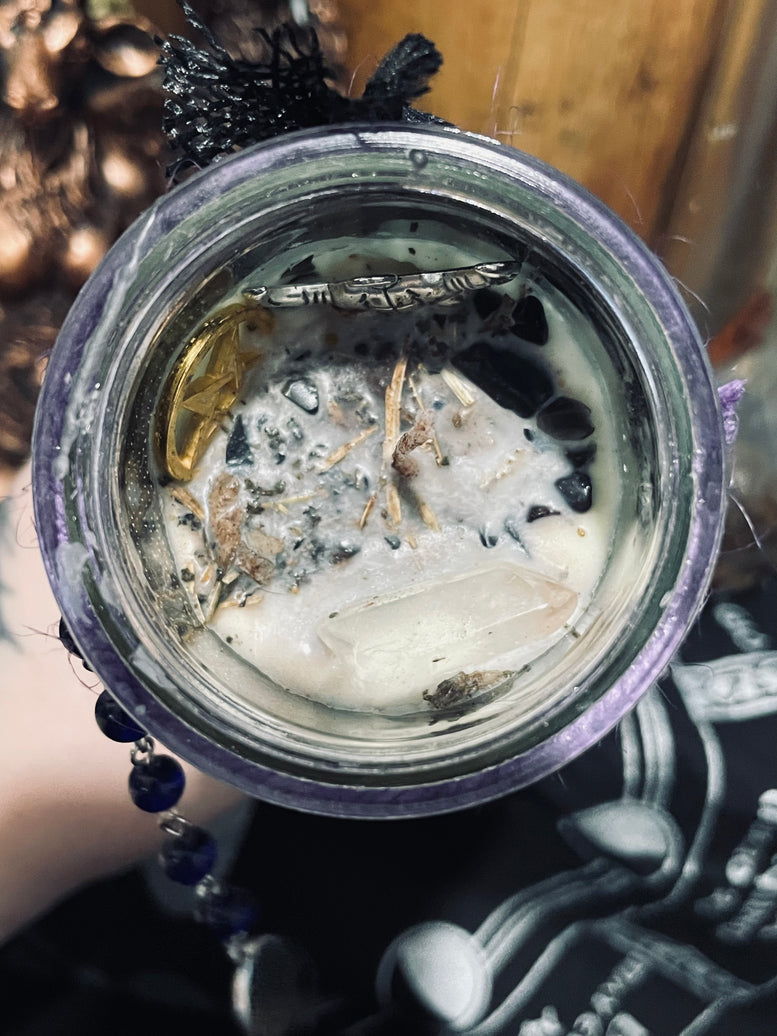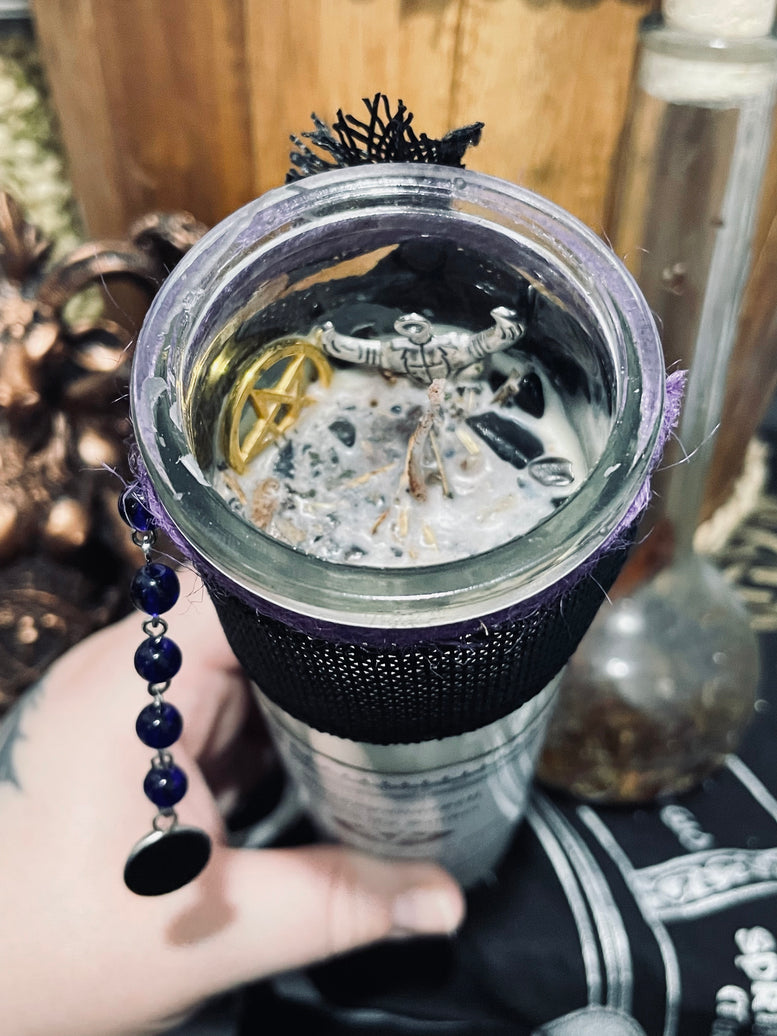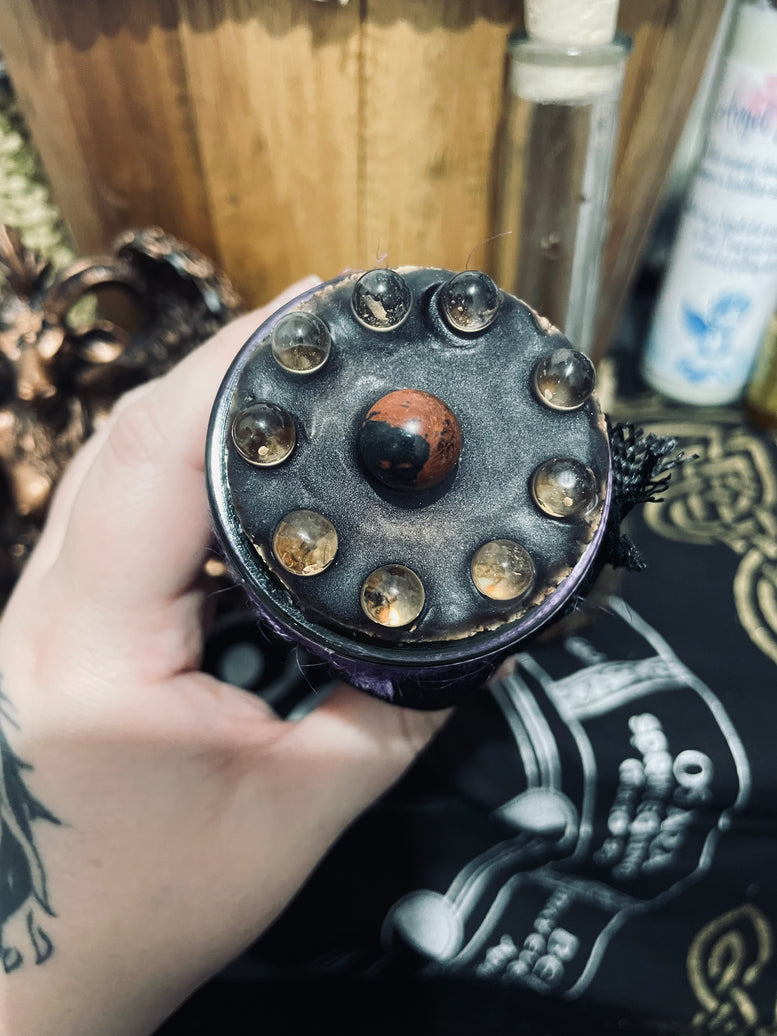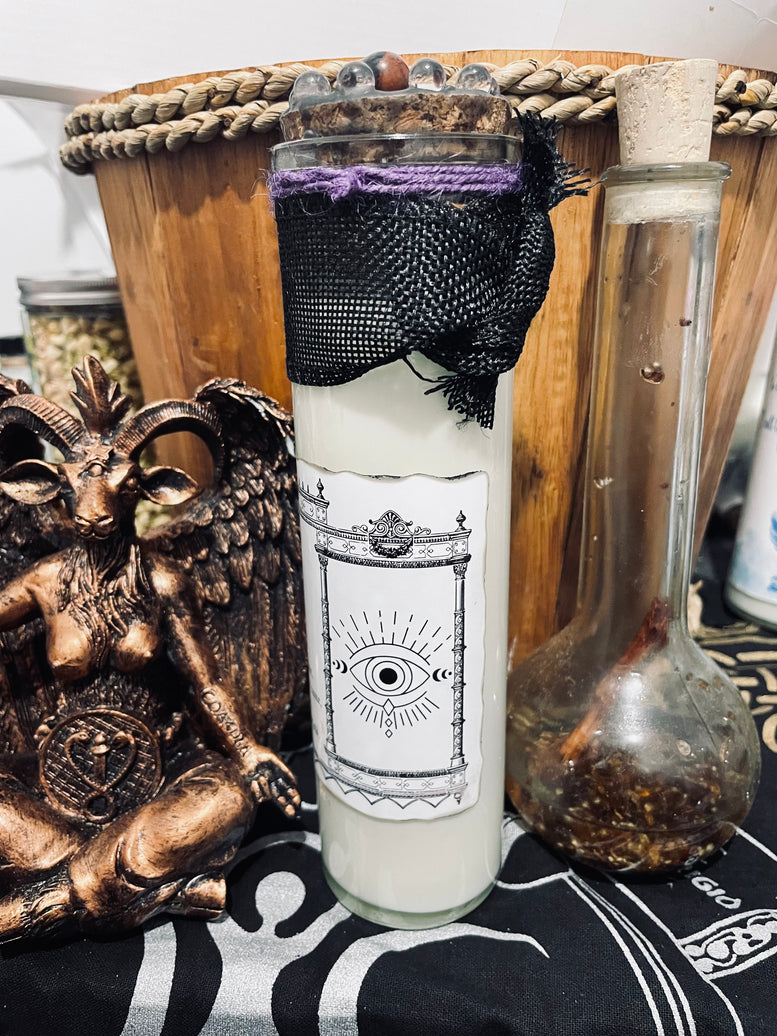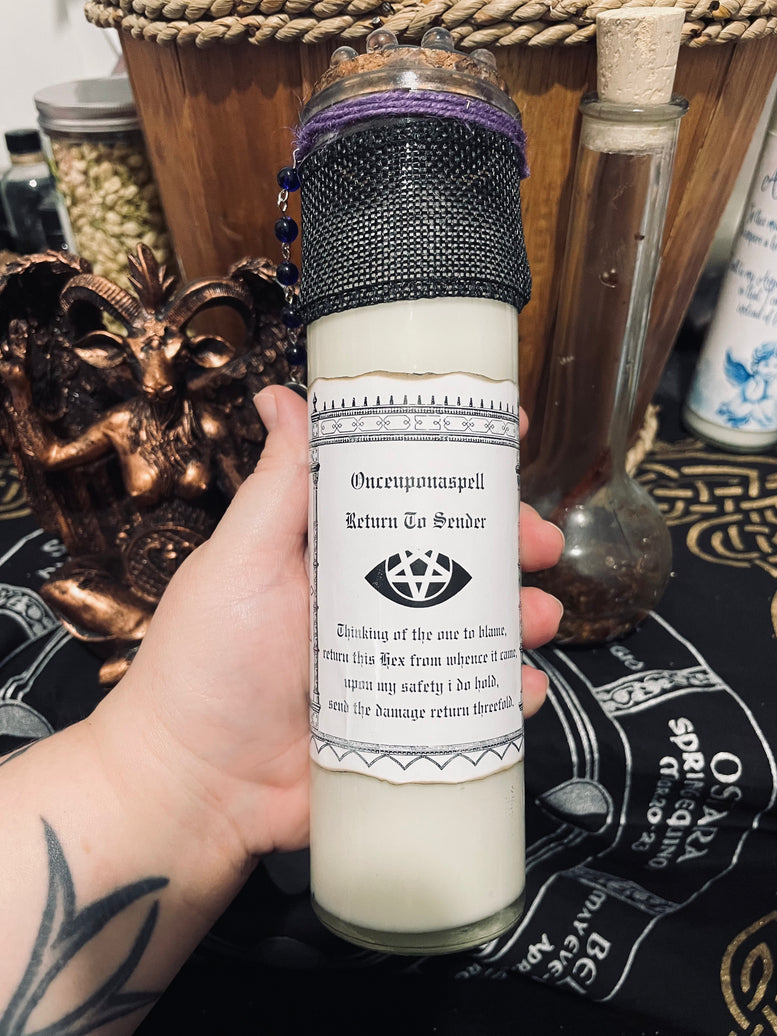 This Return to Sender Candle is used to return any negative energy or magic that has been used against you, sending it back to whomever is sending it to you whether intentional or not.
Return all Evil aimed at you with this spell candle.
Please use Florida water or a Holy water before use to cleanse your candle so that the candle will then be clear from all who have handled it previously and ready for you to set your intentions. For added power an oil can be added in/on the candle.
I have used a blend of herbs, dragons blood, and crystals. There is a pentagram charm and a horned god charm on the candle. The lid has Quartz and mahogany Obsidian spheres. Crystal balls and spheres are excellent crystal tools providing a focal point for meditation. The label has a prayer you can recite during the ritual. The candle is Dragons Blood Scented. There is an Evil eye dangling charm on the outside. If someone is thinking or wishing negatively towards you, the evil eye will protect you from their ill intentions. This is why it's important to wear an evil eye at all times. Having one of these accessories on your body will ward off any negative thoughts and will protect you all day.