Large Flower of Life & Tree of Life Chandelier Earrings | Wiccan | Pagan | Spirituality | Jewellery | Gift | Boho | Witchy | Dangle | Charms
Sale price

$7.83

Regular price

$8.70

Unit price

per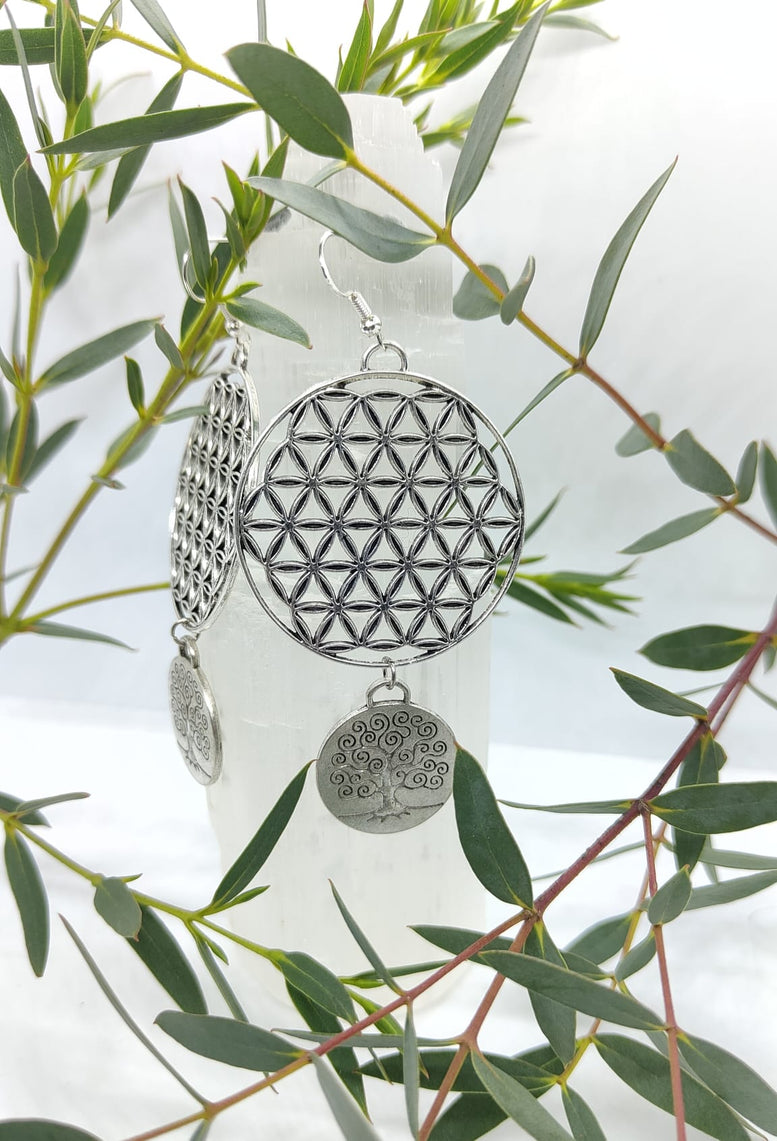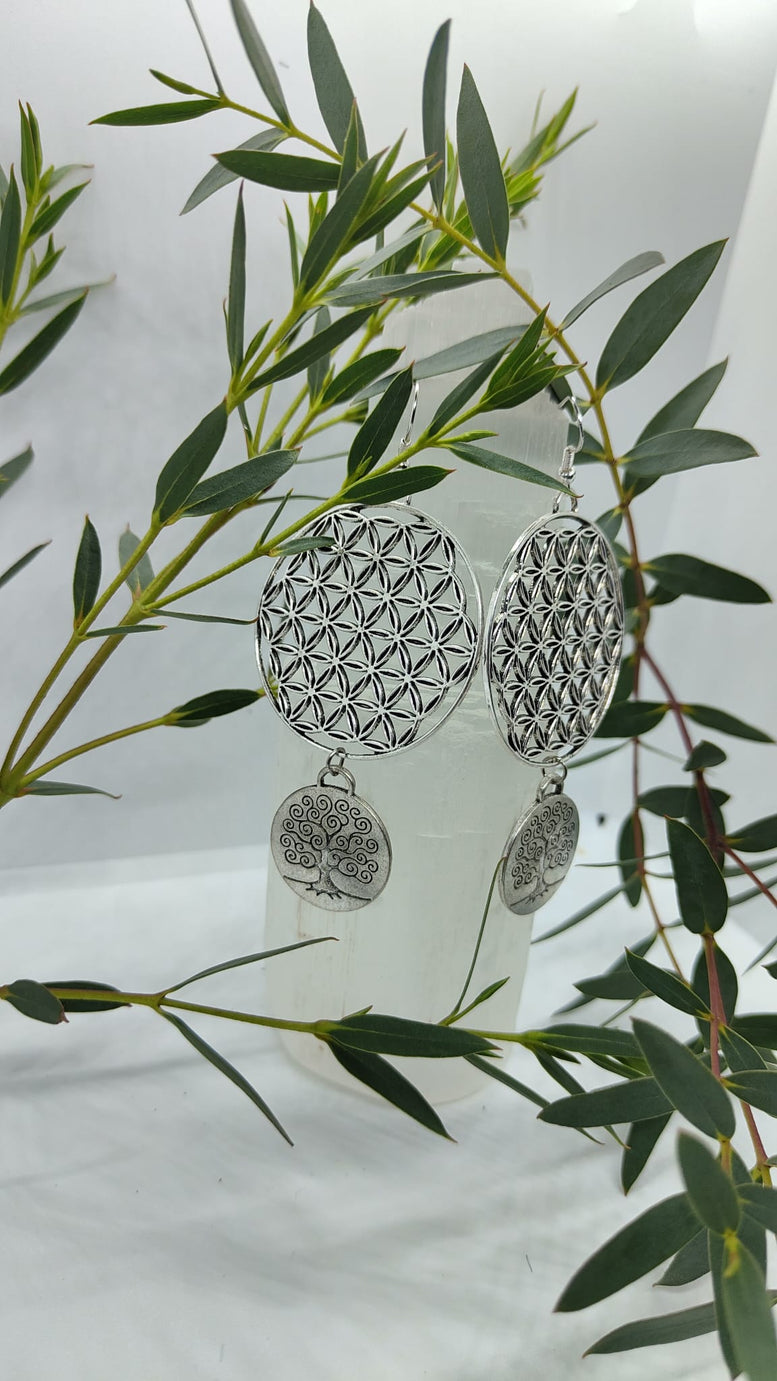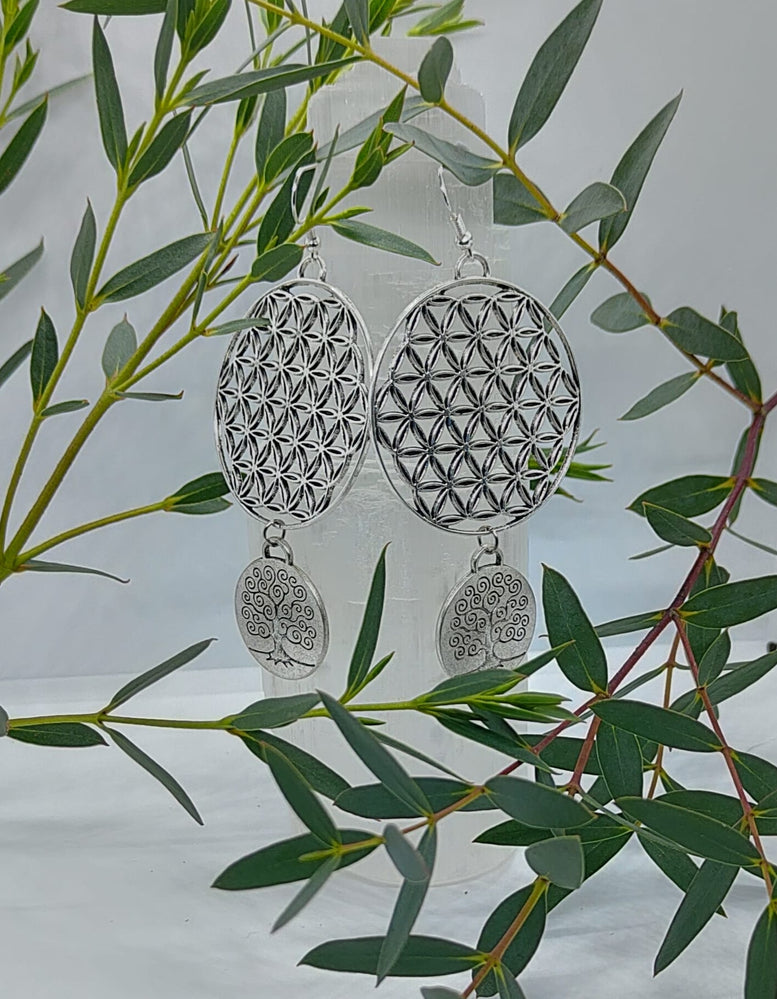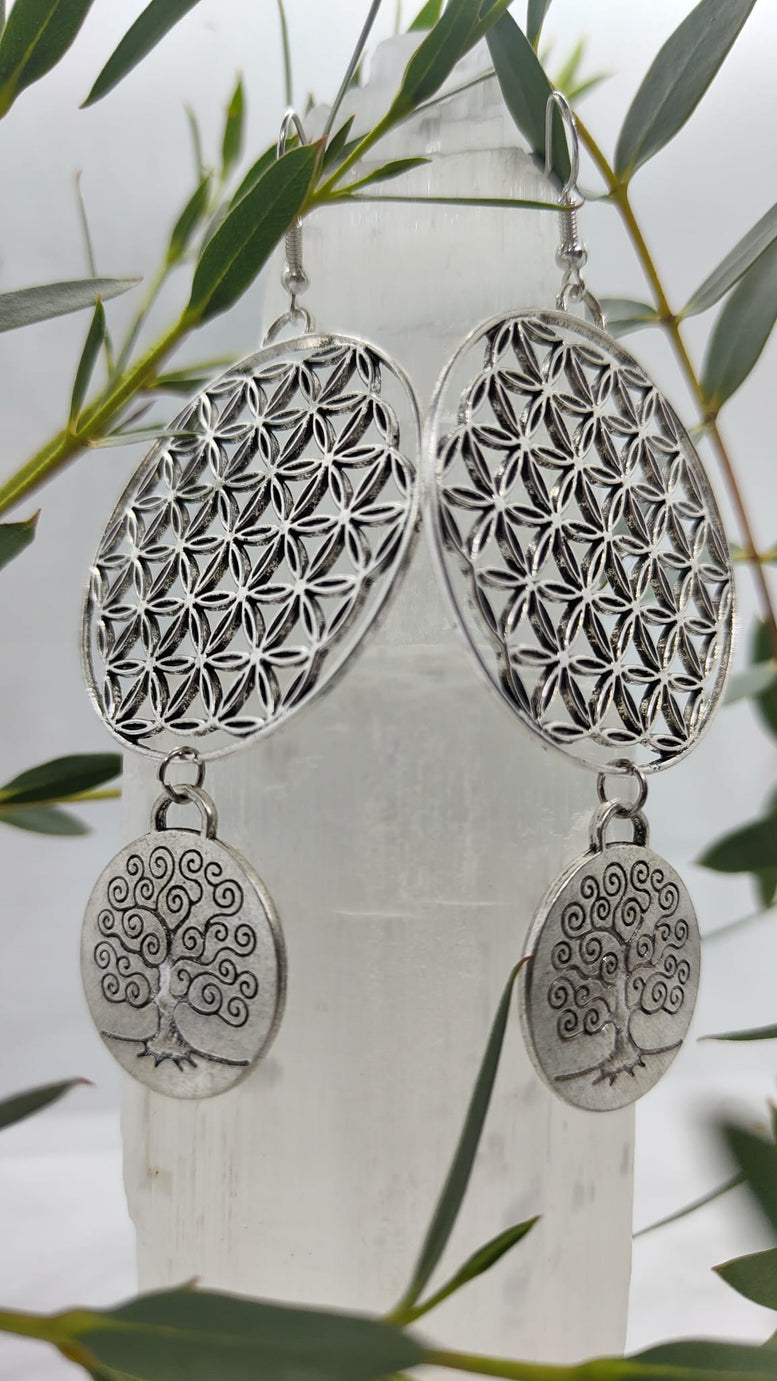 These beautiful earrings feature the flower of life & the tree of life.
Flower of life: Tibetan Style Alloy Pendants, Flat Round, Cadmium Free & Nickel Free & Lead Free, Antique Silver
Size: about 48.5mm long, 44mm wide, 2mm thick, hole: 2.5x4.5mm
Tree of Life Tibetan Style Alloy European Dangle Charms, Large Hole Pendants, Antique Silver
Size: about 39mm long, pendant: 27x23x2mm, hole: 5mm.
The Flower Of Life is one of the most well known geometric symbols that belongs to a school of thought called Sacred Geometry. It's composed of 19 overlapping circles that intersect with each other to form flowers. The Flower of Life is formed in steps, with each step holding particular sacred geometric knowledge.
It is believed that there is a secret symbol embedded within the Flower of Life. This symbol is said to hold the most important and most sacred patterns of the universe and is the harbinger of all life and existence—from molecules and atoms to planets and galaxies. Several other sacred geometry symbols that can be taken from the Flower of Life are the Tube Torus, the Egg of Life, the Tripod of Life and the Vesica Pisces, among others.
In Wicca, trees are living things that are filled with the essence and energy of the Elements and the Divine. The Tree of Life is the embodiment of "As Above, So Below," it signifies a bridge between the Earth and the Divine and that what is happening below, is reflected above; and what is happening above is reflected below. The Tree of Life also shows you how everything is connected; from the smallest organisms to our Earth being a part of the solar system, and the solar system being connected to the galaxies beyond. The Tree of Life is the gift of the gods to us, they have been a source of sustenance and shelter to our ancestors and they still do on this day.