Large Natural Angel Aura Agate Crystal Heart | Reiki | Crystal Healing | Chakra | Palmstone
Sale price

£17.99

Regular price

£19.99

Unit price

per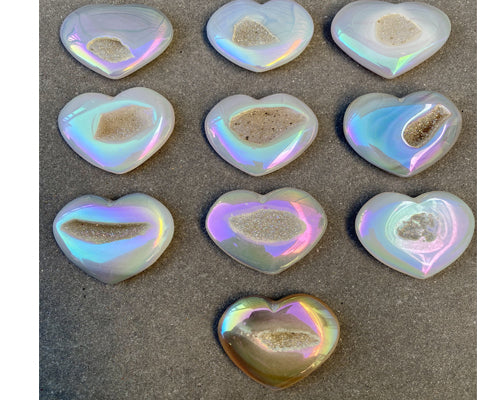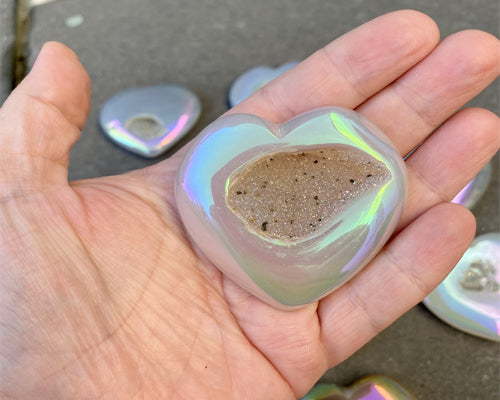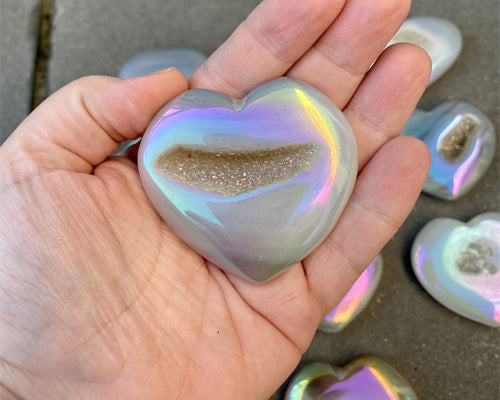 Beautiful Natural Angel Aura Agate Hearts
Size is as shown in the picture, you will receive one of the hearts in the picture.
Angel Aura Quartz is one of the best crystals that can assist and help us in our spiritual transformation. Its pure high vibrational energy makes possible the connection with high spiritual realms, including the angelic realm.
Angel Aura Quartz Crystal has many benefits on the spiritual level: awakens the psychic abilities, cleanses and balances the chakras, cleanses and strengthens the aura, aids in communication with spirit guides and angels.
How to use the Angel Aura Quartz Crystal for healing purposes:
place tumbled crystals on your body during relaxation techniques
hold Angel Aura Crystals in your hand during meditation
keep Angel Aura Quartz clusters in your meditation space
wear Angel Aura Quartz Crystal jewelry
place Angel Aura Quartz hearts under your pillow to sleep well and have lucid dreams