Large Seated Baphomet Statue | Lucifer | Cernunnos | Pagan God | Occult | Deity | Witchcraft | Statue | Bronze | Horned God | Gift | Figure
Sale price

$28.08

Regular price

$31.20

Unit price

per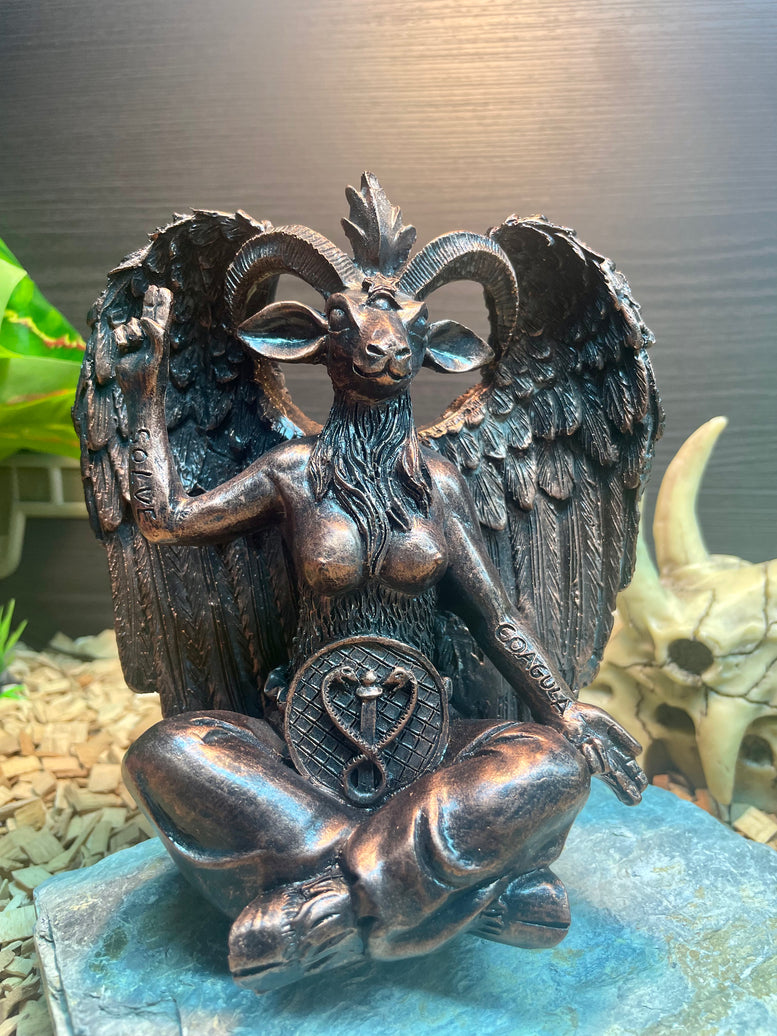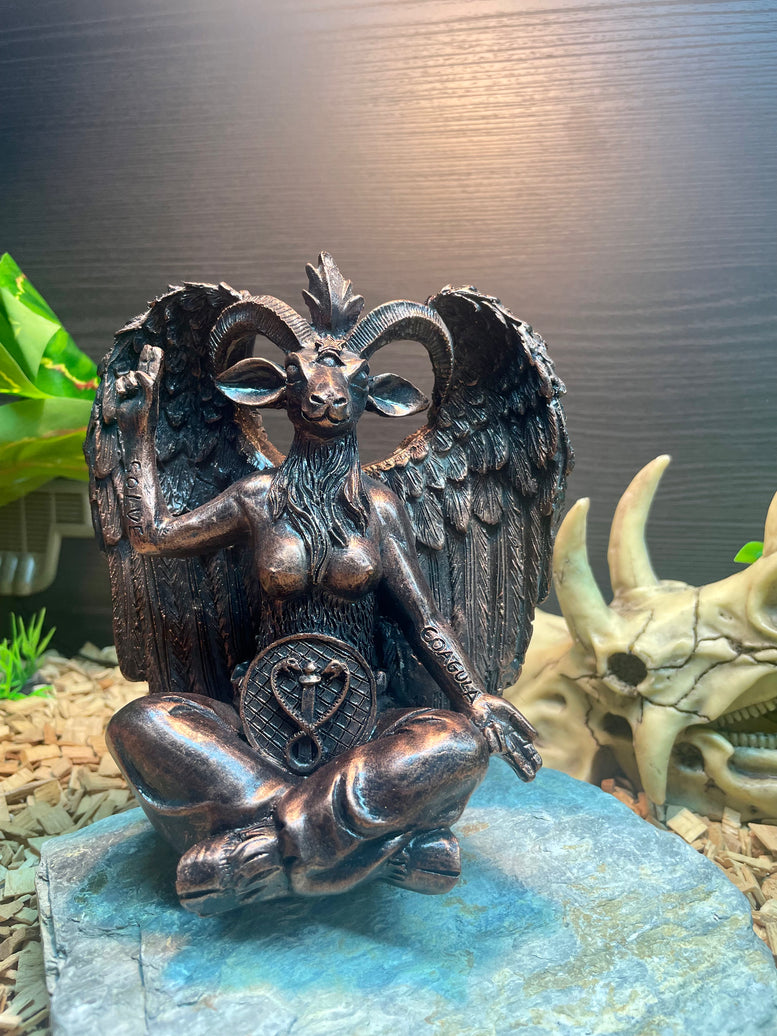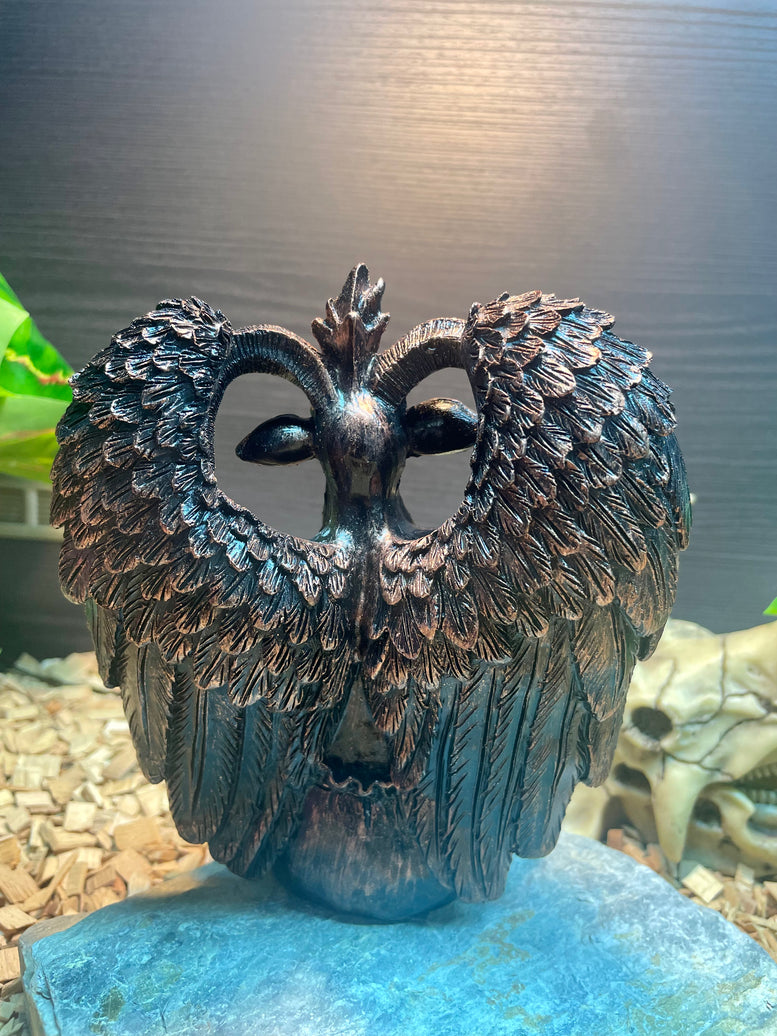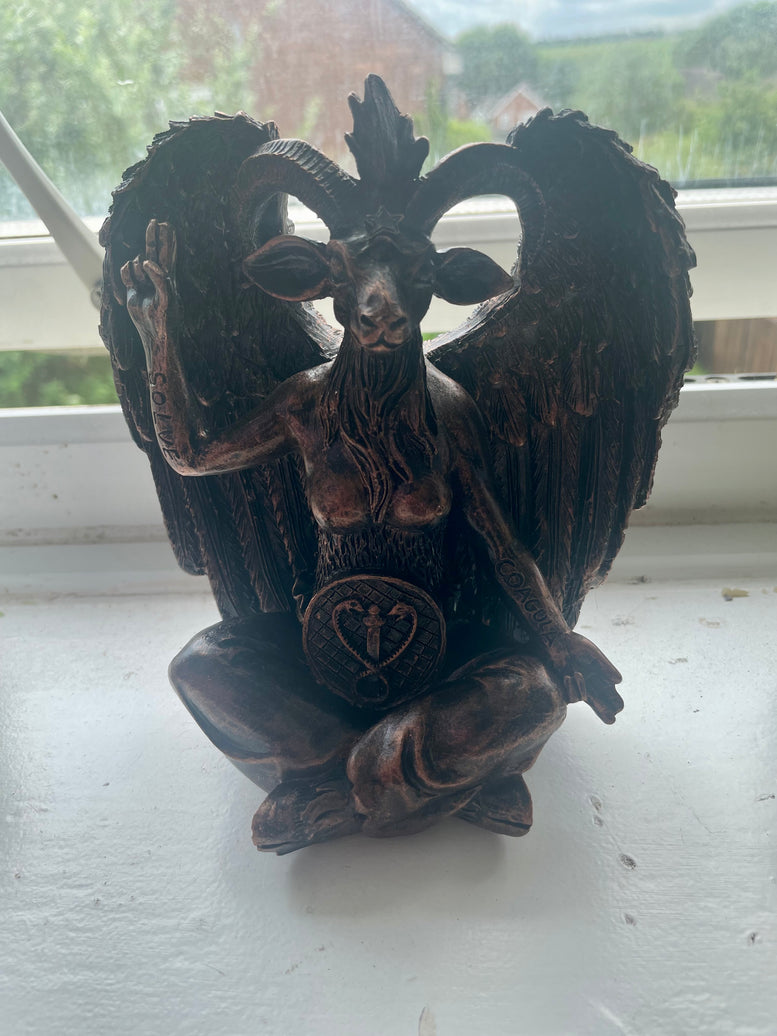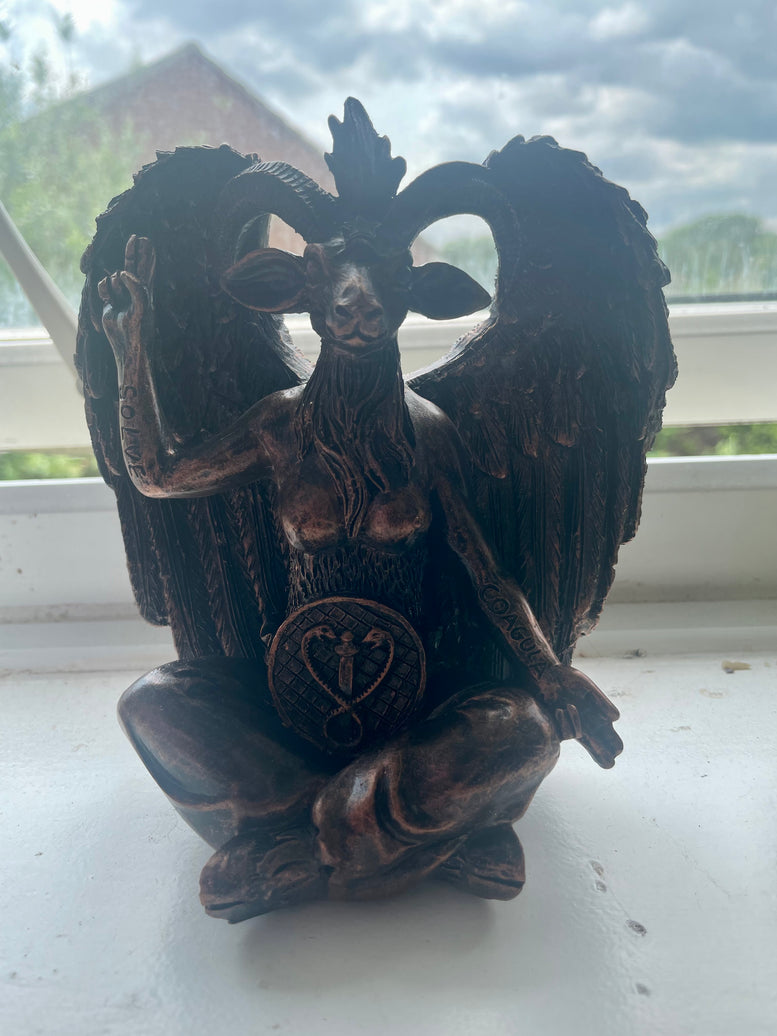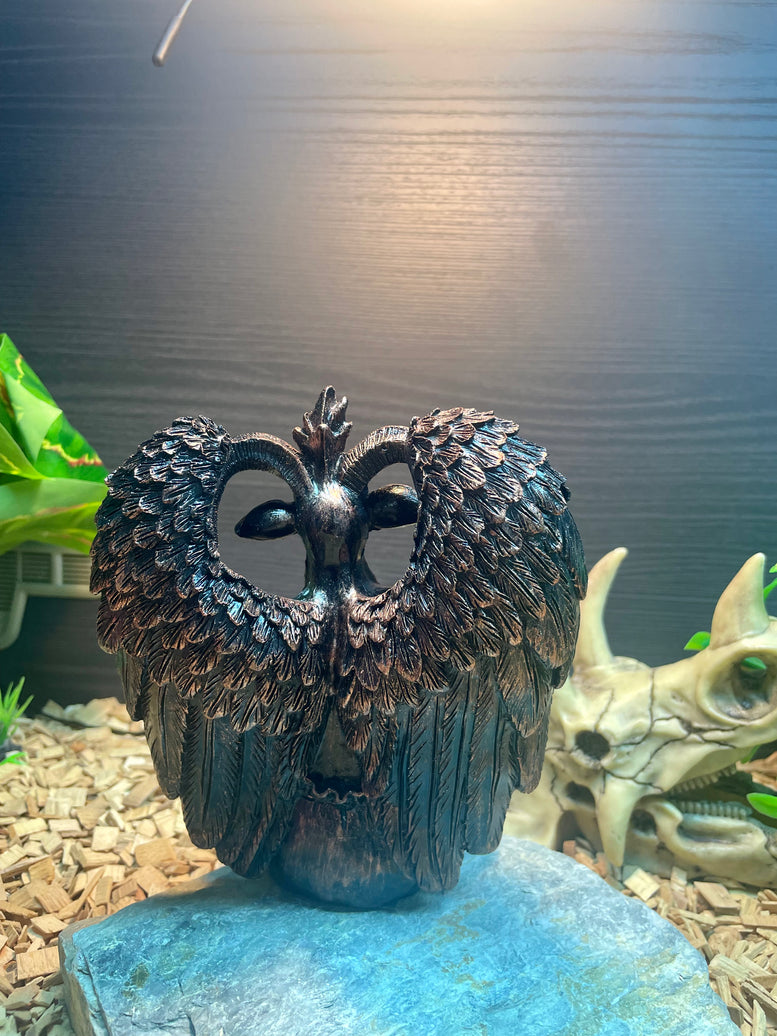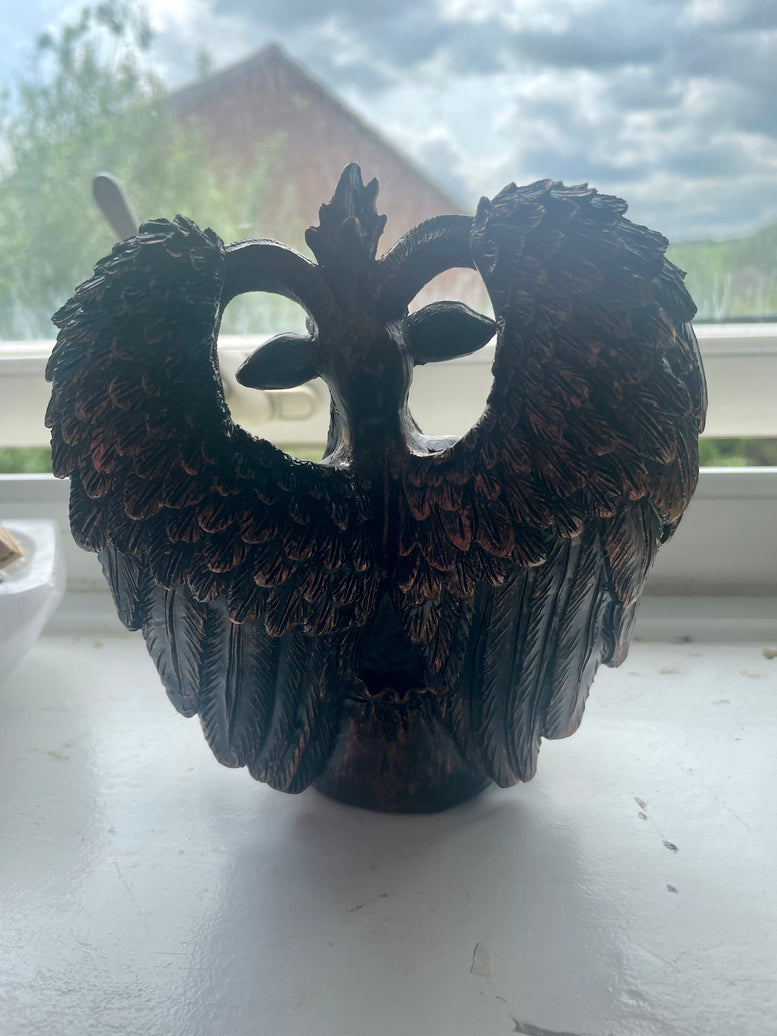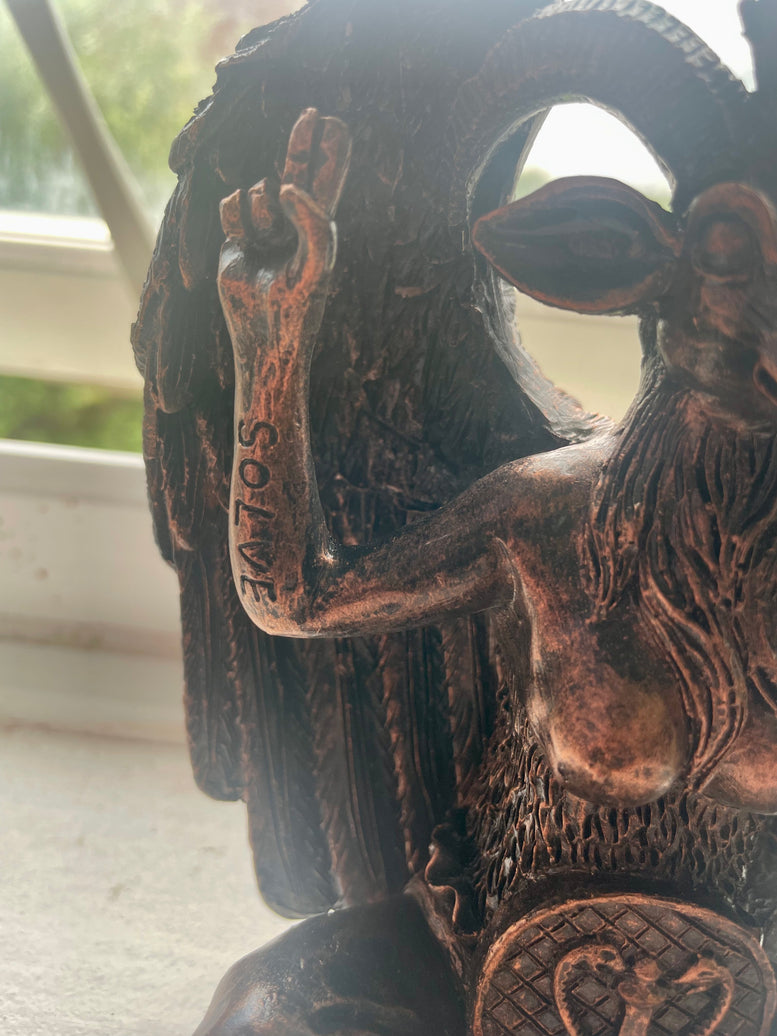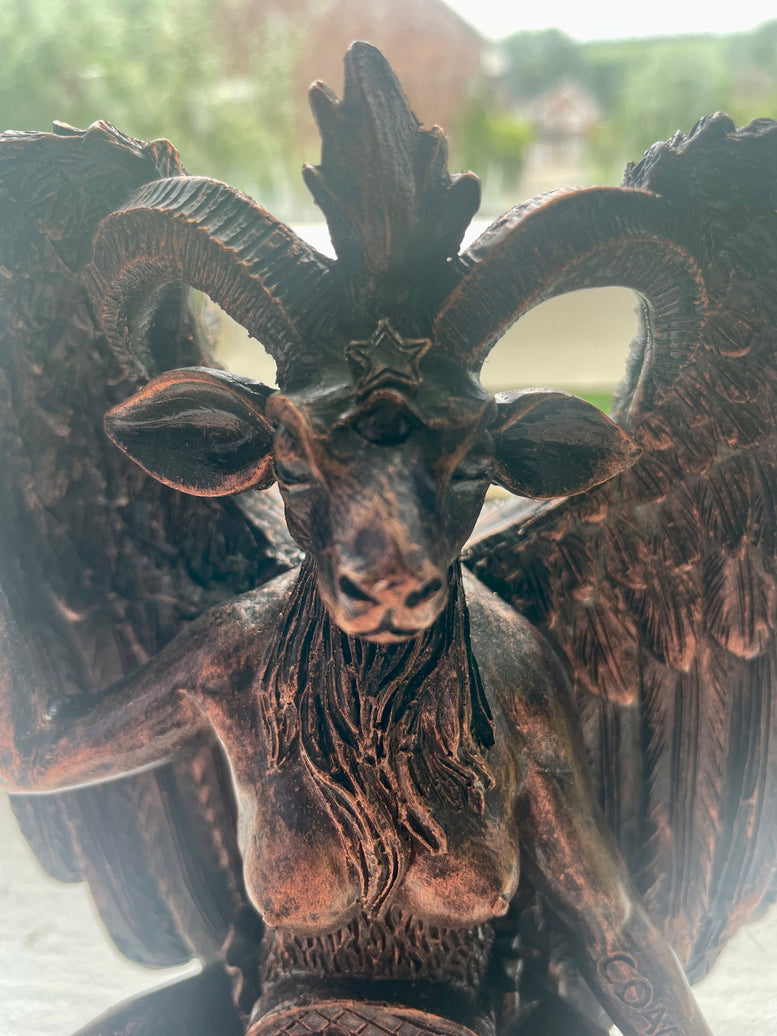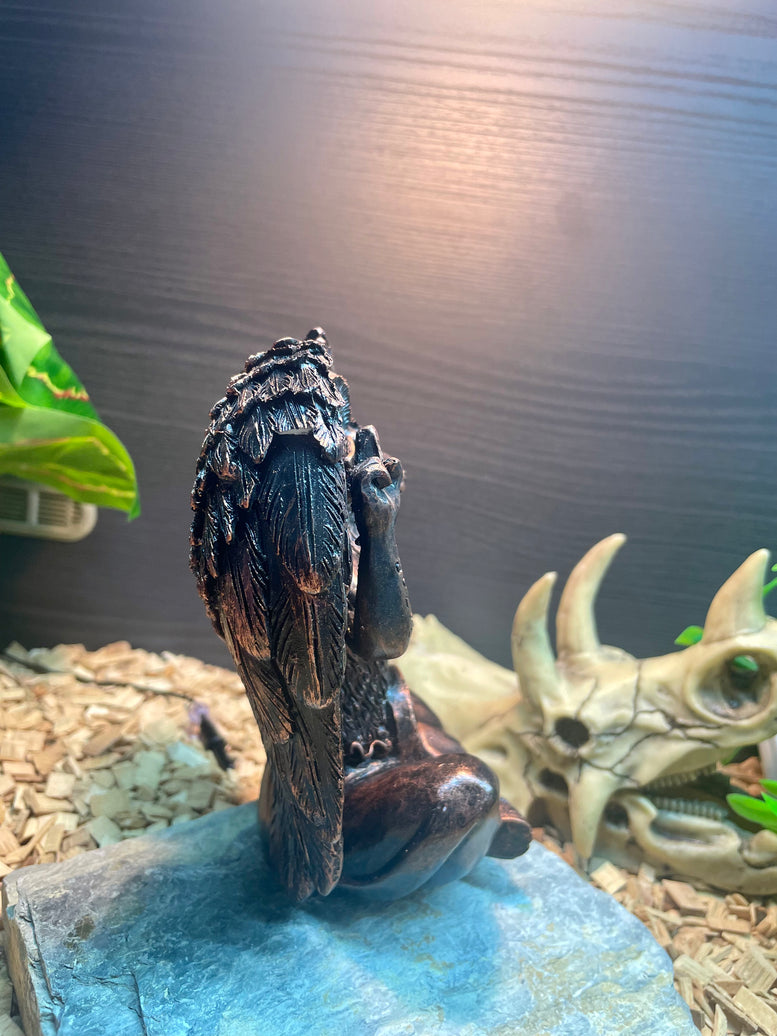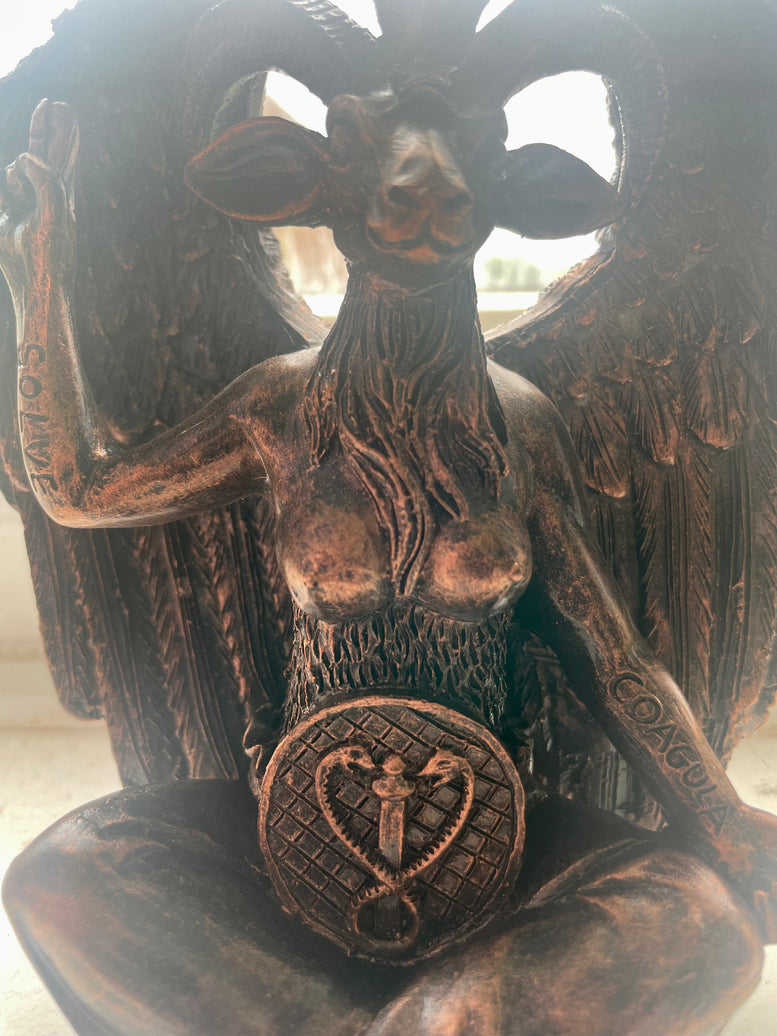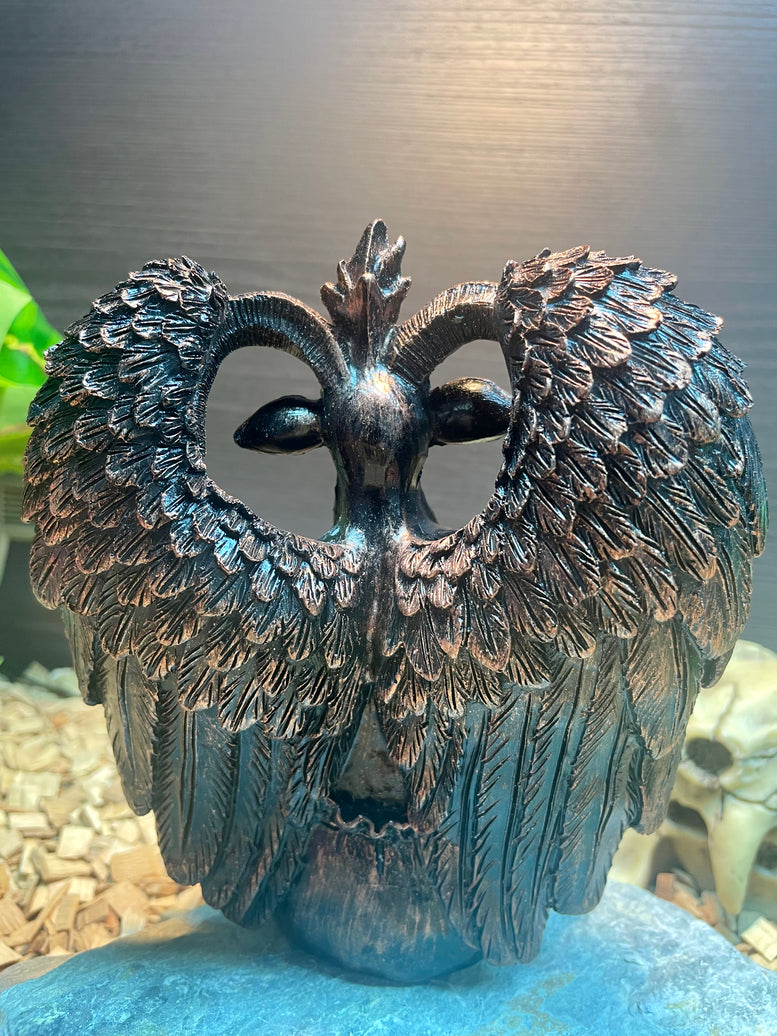 Large Baphomet Bronze Statue with great detail
Size:13*7*16cm/5.1*2.7*6.2inch
BAPHOMET embodies the culmination of the alchemical process the union of cosmic and telluric forces to create astral light the basis of magic and enlightenment.
He is an androgynous deity because he bears the characteristics of both sexes, female breasts and a bar that represents the phallus.
It represents the highest level of initiation in the quest to become one with the universe. The phallus of this deity is a rod linked to two serpents which are called the caduceus which esoterically represents the activation of the chakras from the base of the spine to the pineal gland using the serpentine power (hence the serpents) or light astral balance between the microcosm and the macrocosm.
The goat's head represents the unity of the harmonization between the animal and the spiritual. The flame of intelligence that shines between its horns is the magical light of universal balance, the elevation of the soul above matter. The stem standing in place of the genitals, symbolizes eternal life humanity is represented by the two breasts.