Witch Starter Kit Chest
Sale price

$34.68

Regular price

$38.53

Unit price

per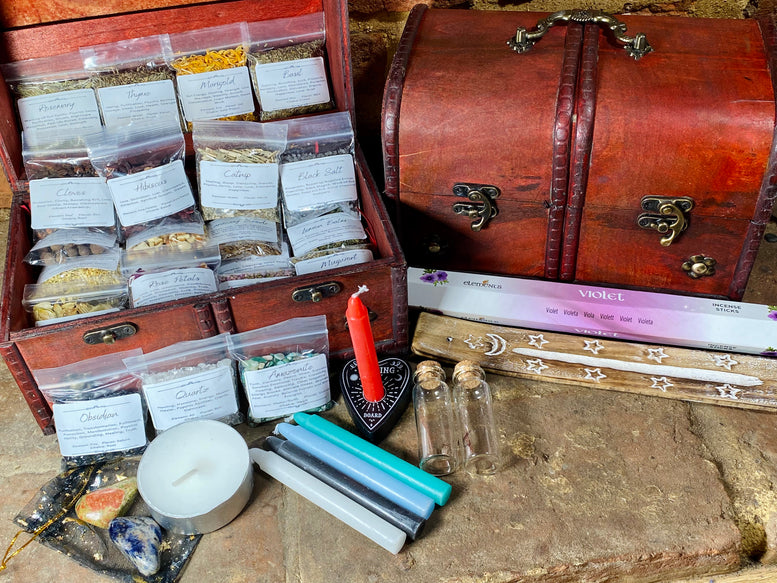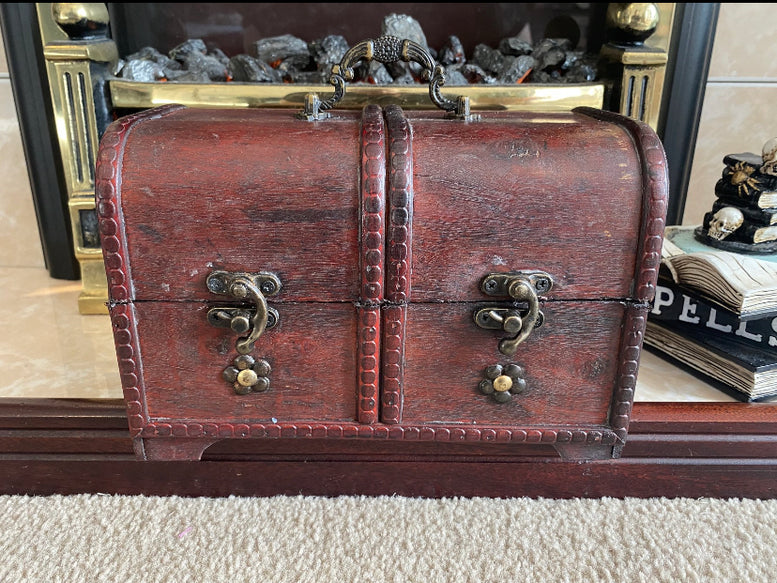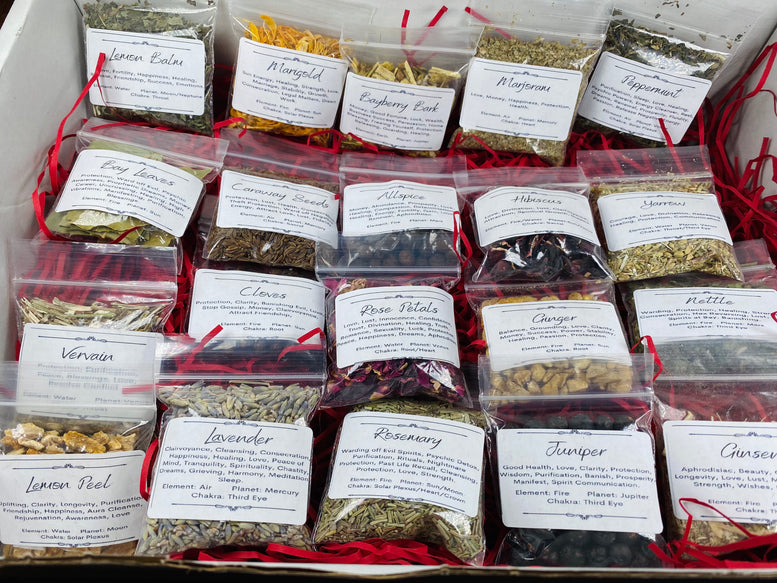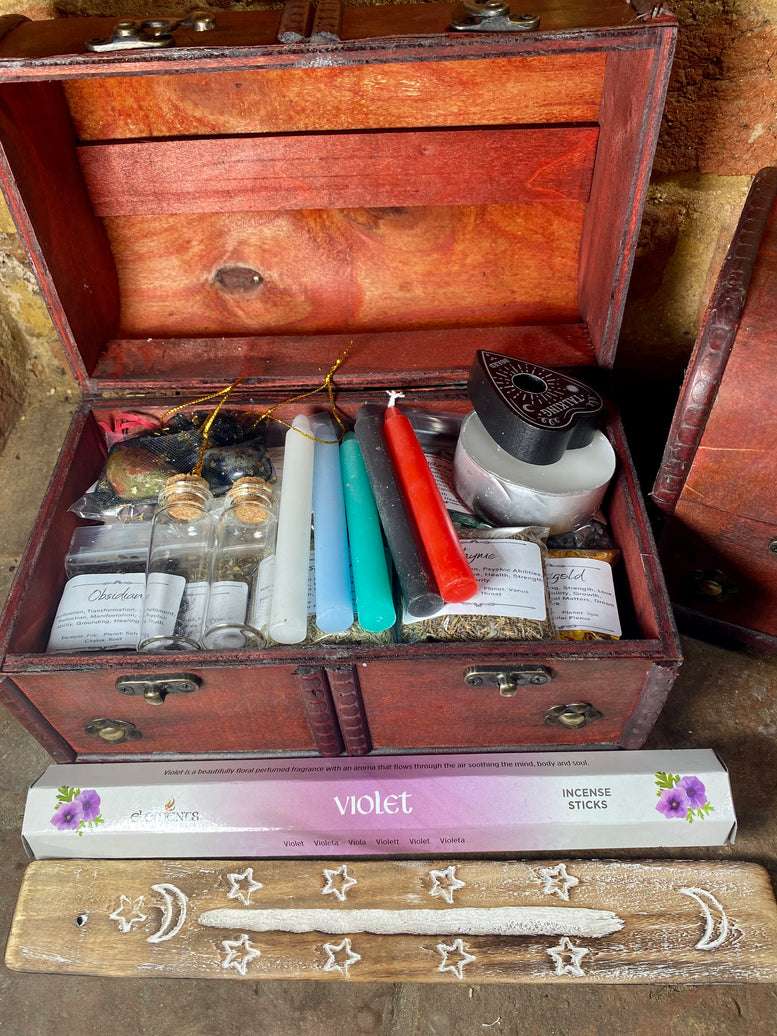 This chest contains:
20 Herbs and Flowers - our Labels state the uses of the herbs, planetary, elementary and chakra correspondences to make it easy to choose herbs for your spell work.
5 Spell Candles
1 Spell Candle Holder
3 Crystal Chips (perfect for adding to spell bottles or dressing candles)
2 x Empty Spell Bottles
1 x Black Salt
1 x XL Tea-light (these tea-lights are great for making your own dressed candle)
1 x pack of incense sticks
1 x incense stick holder
2 Large Crystals
1 Chest - currently being shipped in an old map chest see the last photo for reference and is 10(H)x18(W)x10.5(D)cm

We stock a large range of herbs including -
Lavender
Rose Petals
Elderflowers
Juniper berries
Sage
Thyme
Basil
Bay leaves
Burdock root
Dandelion root
Angelica root
Sea salt
Nettle
Lemon balm
Peppermint
Mint
Spearmint
Heather flowers
Motherwort
Mugwort
Catnip
Rue
Vervain
Ginseng
Marigold
Rosemary
Yarrow
Chamomile
Hibiscus
Orange peel
Lemon peel
Lemon grass
Star Anise
Cloves
Marjoram
All contents are the chest will vary, spell candle colours, incense sticks ect based on what we have in stock.
Spelltacular
Absolutely thrilled with my starter kit, I am amazed how much is in it and excellent quality.. Will be signing up for a subscription.
Amazing
I was so impressed with this. It was much larger than I expected and I loved it. Everything was beautifully put together and I was really happy with it and will definitely be ordering more from you