Love/Self-Love Intention Pouch | Manifestations | Pagan | Witchcraft | Wiccan | Crystals | Chips | Herbs | Rose Quartz | Amethyst
Sale price

$5.60

Regular price

$6.22

Unit price

per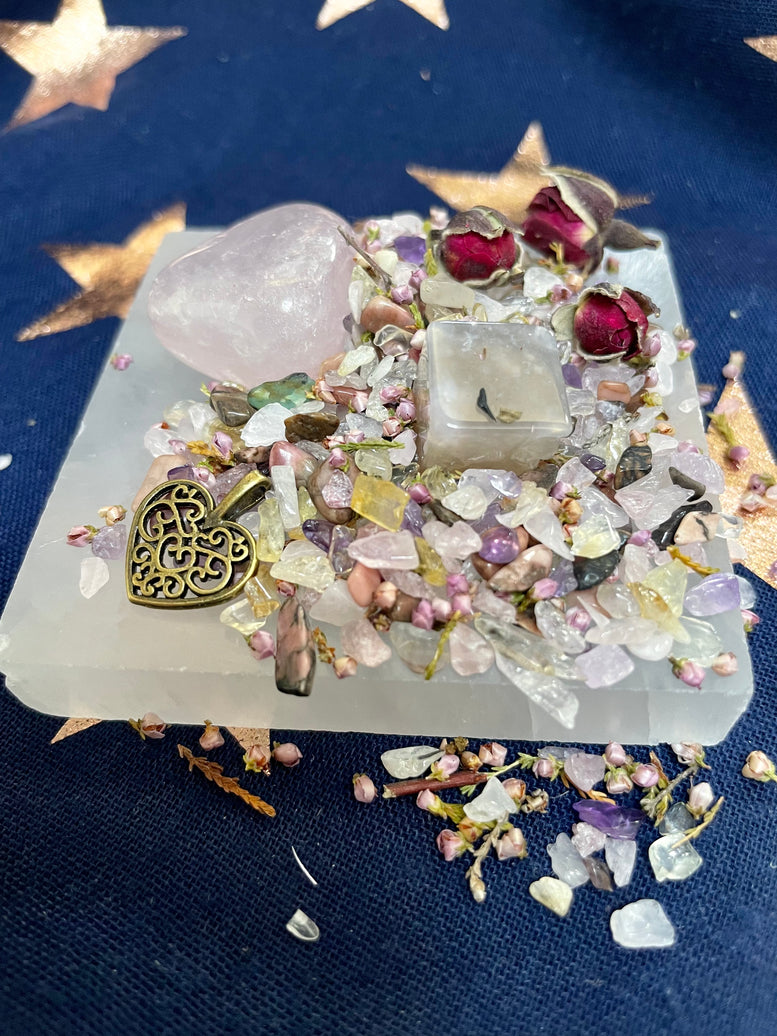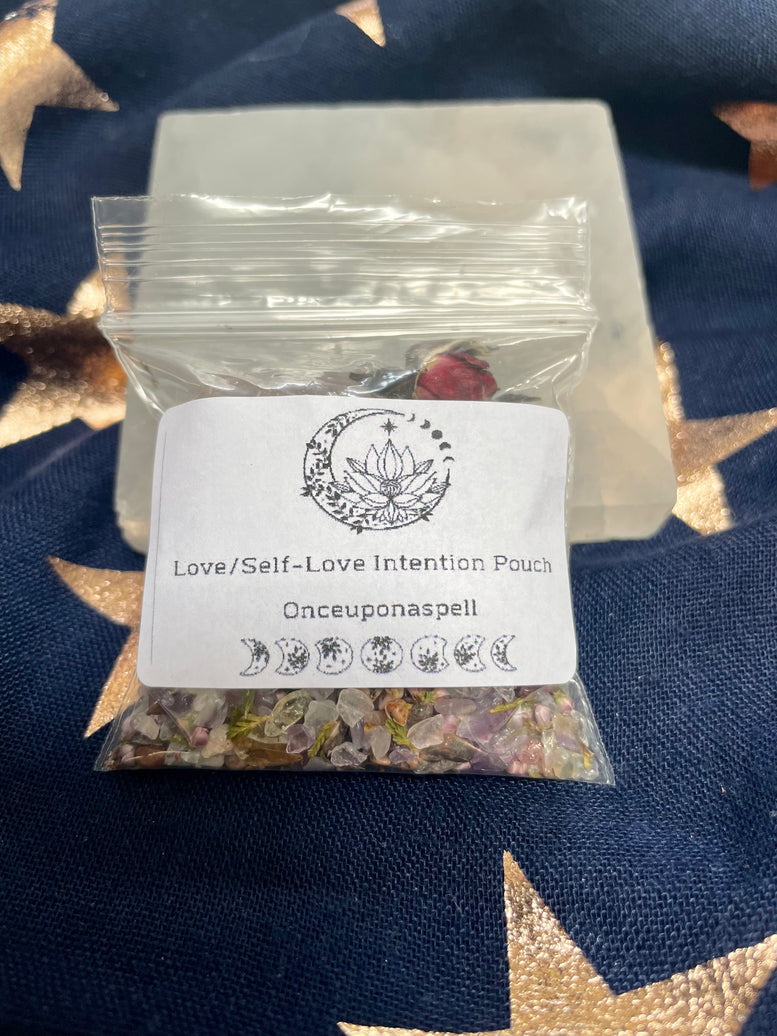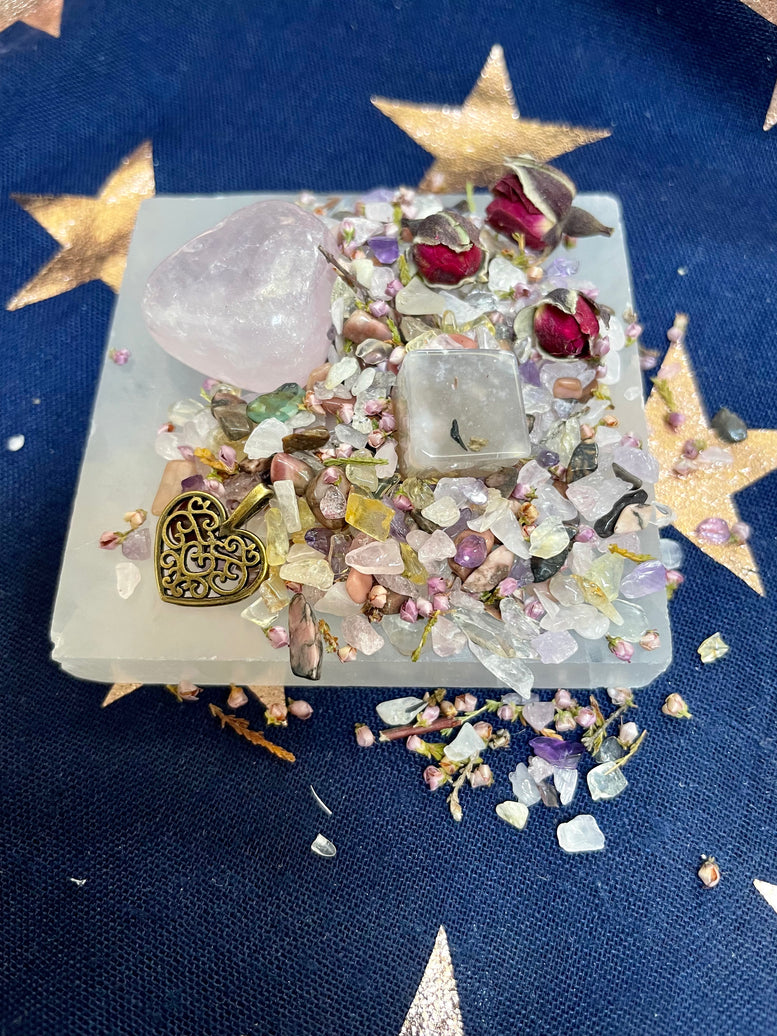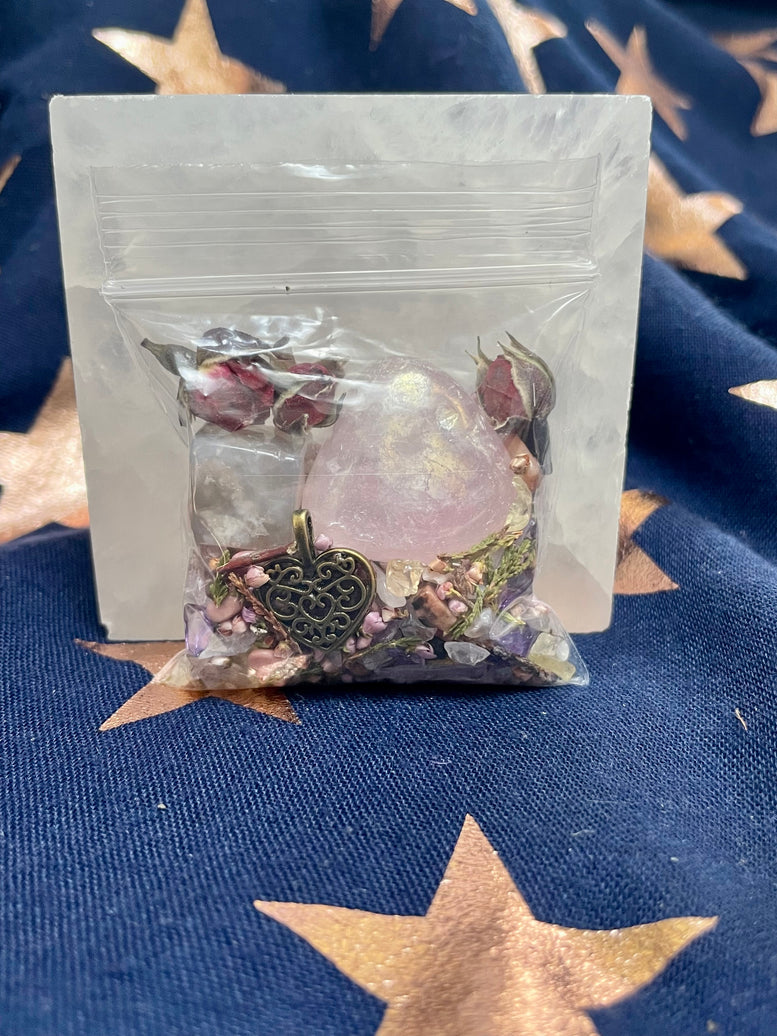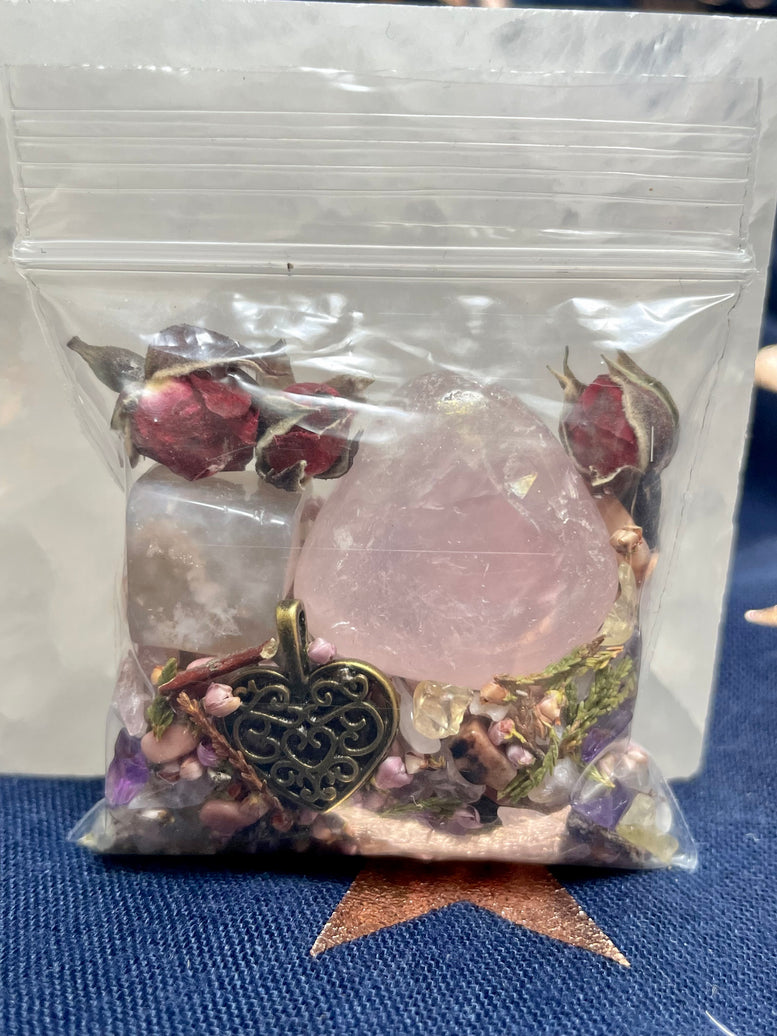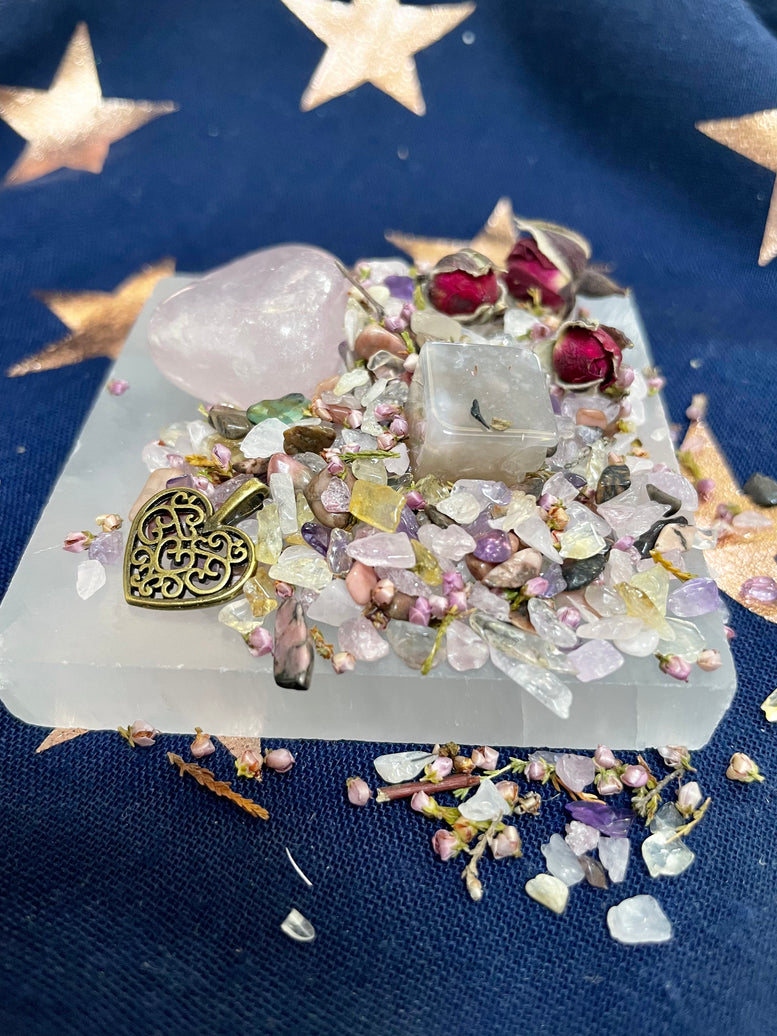 A beautiful pouch filled with tools for Love/Self love.
Charged and Blessed ready for use. Use to attract Love and Self-Love.
This mix is amazing to put on a trinket dish, in a selenite bowl, spread around your Altar, added to a spell bottle or spread on top of your plants compost.
This could be a great tool to have in your pocket, your child's school bag (if they are allowed them) or to make a spell bowl.
This pouch includes a mixture of chips including rose Quartz, amethyst, rhodonite and citrine, it has a heart charm, an Angel Aura Rose Quartz tumble stone and a small cherry blossom agate cube and some herbs.