Love/Self-Love Spell Bag Making Kit | JuJu | Mojo | Love | Self Love | Pagan | Witchcraft | Wiccan | Spell | Love Spell | Herbs | Oils | Kit
Sale price

$19.73

Regular price

$21.92

Unit price

per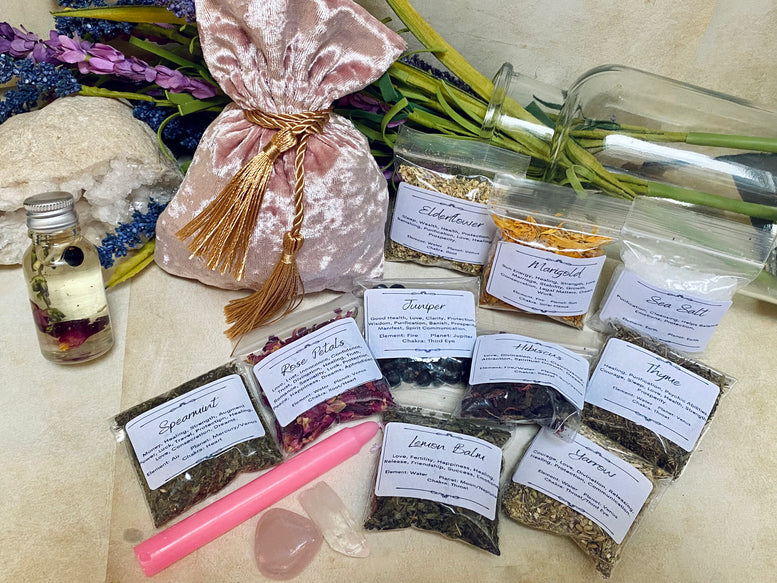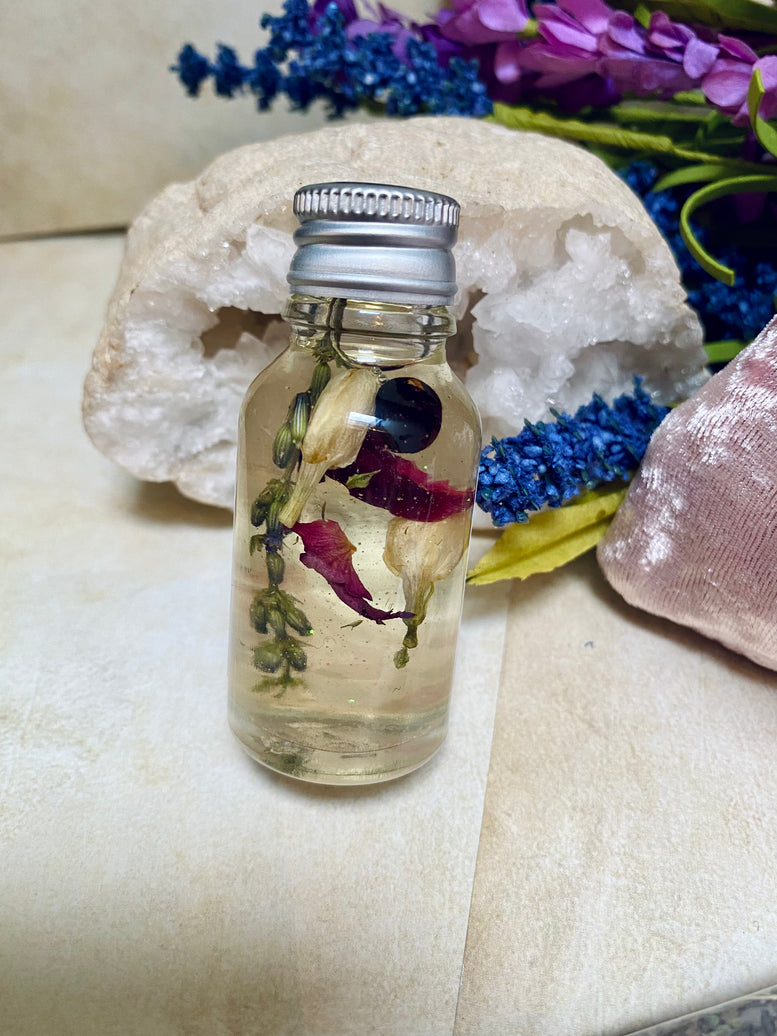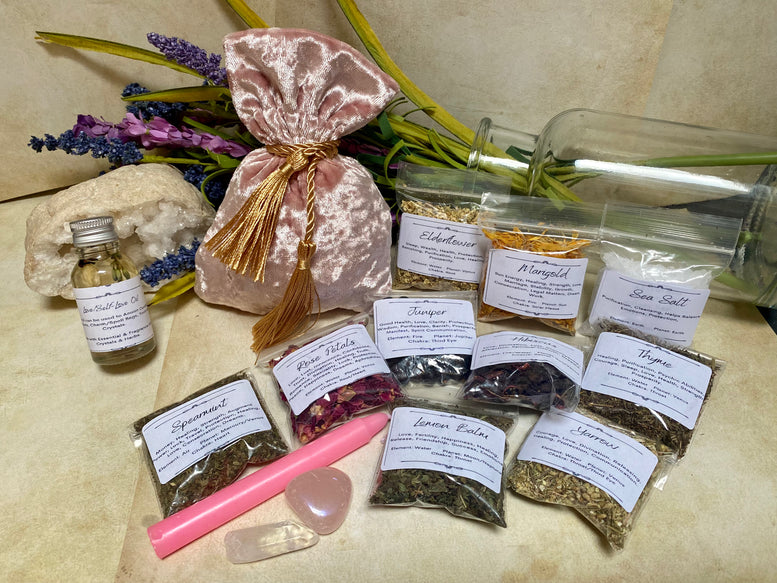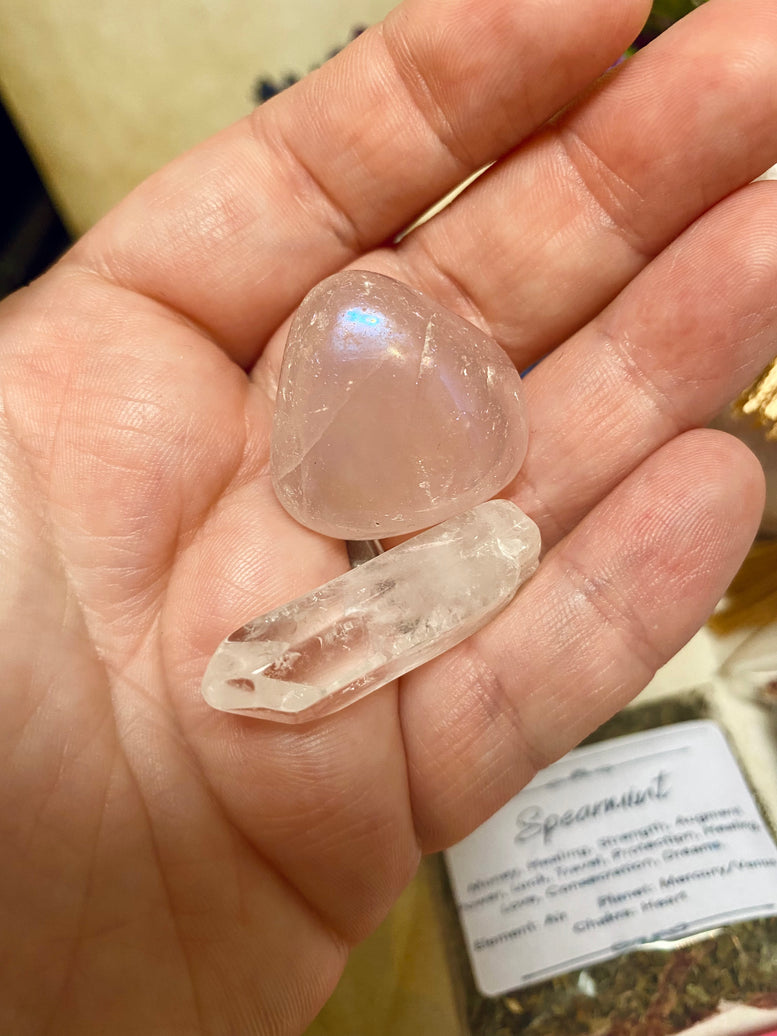 This is a set designed for you to make your own Love/Self love Spell Bag.
This set includes:
1 Large Pink Velvet Drawstring Pouch
1 Pink Spell Candle
1 Aura Rose Quartz Crystal
1 Quartz Crystal
10 Herbs
1 Anointing Oil
How to make a spell bag.
Put the herbs into your bag, you can include an affirmation, chant, magick rune, crystal, pictures, and anything else that represents the thing or outcome you desire. Just make sure the items corresponds with the purpose. (All included)
Carry it in your purse, in your pocket or a brooch that you can wear inside your clothing. Keep it close by in your home. There is no limit to how many you can carry at once or how many you can make, you can make a spell bag for almost anything.