Moon Goddess Invocation Letterbox Gift Set | Feminine Energy | Crystals | Loving Energy | Spell Bottle | Triple Moon | Moonstone | Amethyst
Sale price

$15.46

Regular price

Unit price

per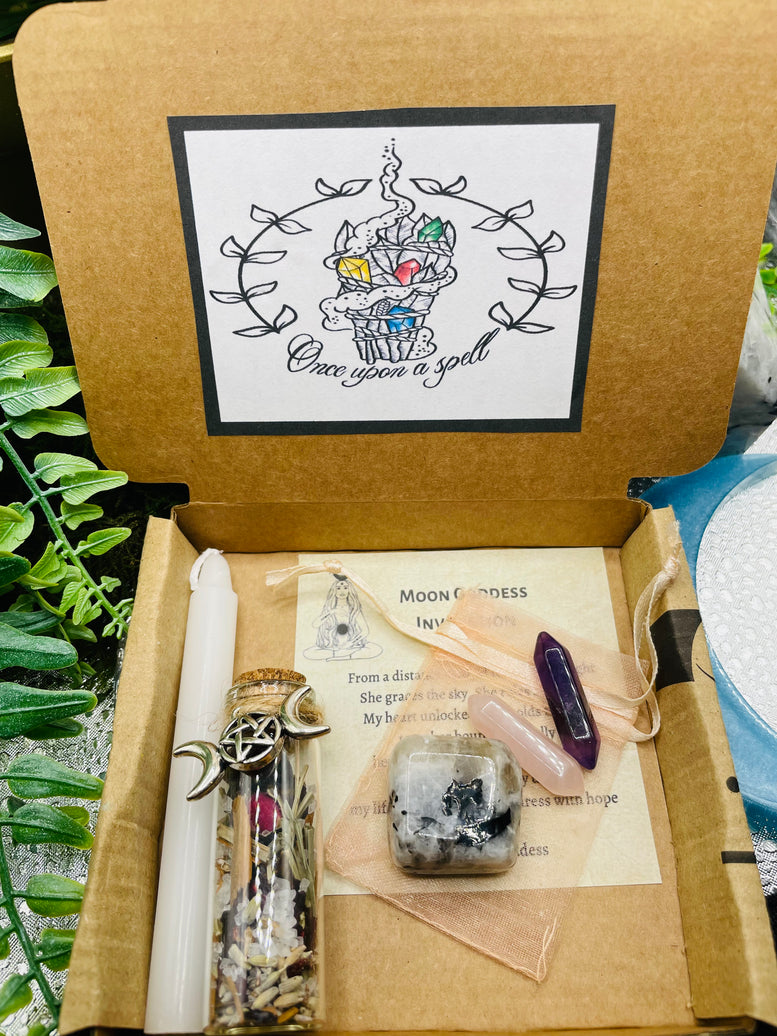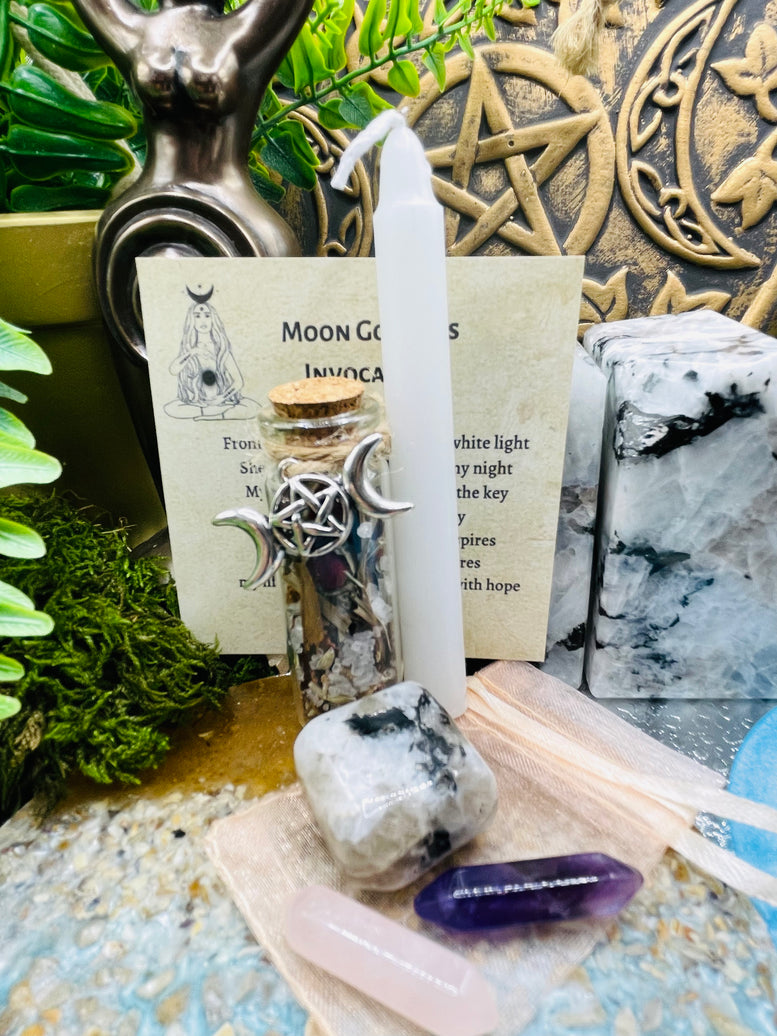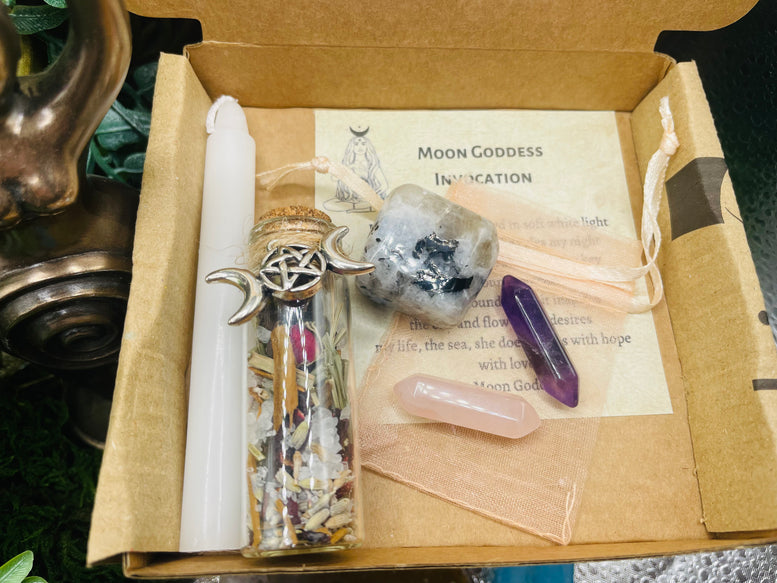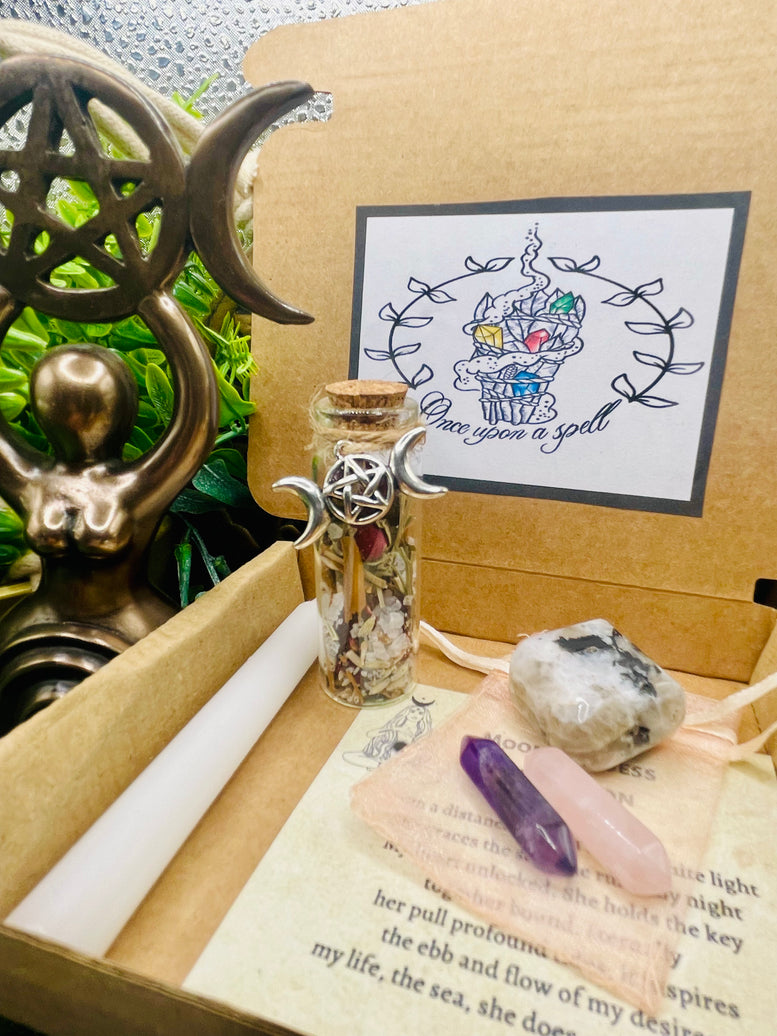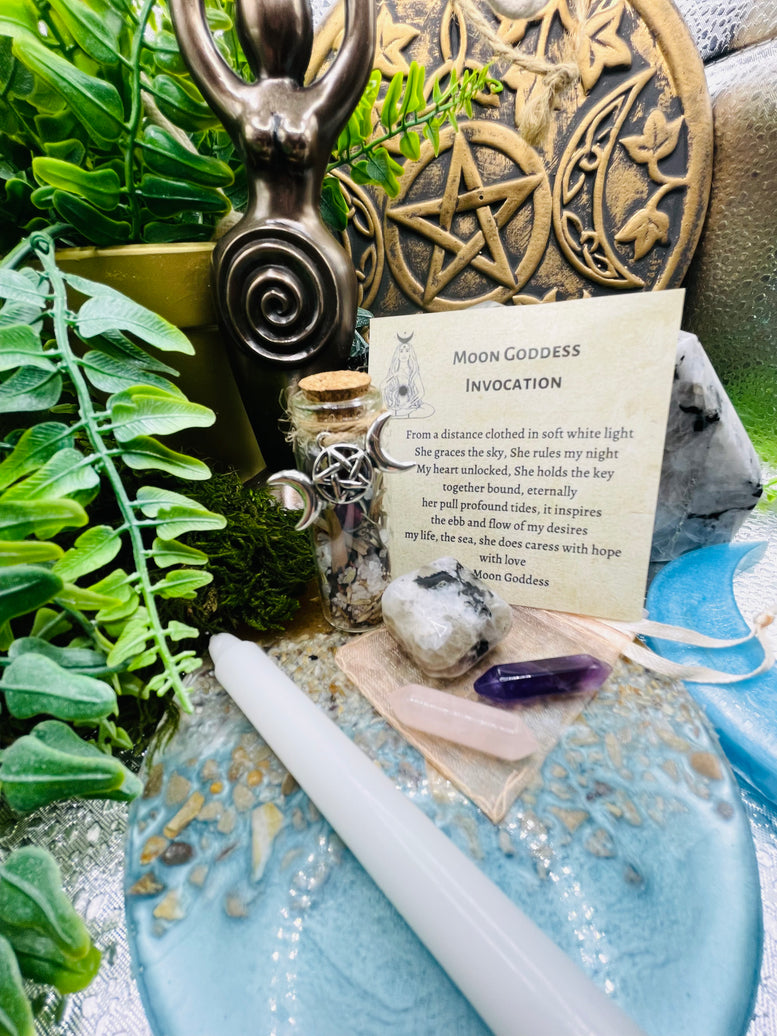 Invoke the feminine energies of the moon goddess into your space with this gorgeous letterbox gift set.
Included in this gift set:
1 White spell candle
1 Moon Goddess spell bottle with Charm
1 Moonstone Crystal - for feminine energies
1 Amethyst crystal - for balance, calm and Healing
1 rose Quartz crystal - for loving energies
1 invocation scroll
The moon begins her ascent from the horizon in a graceful, majestic arc—soft luminous light flooding the landscape below.
As she rises in the heavens, pulsing beams of radiant moonlight waken and transform the world far below her.
Light and energy streaming from her toward earth intensify as she approaches the zenith of her nightly journey.
Within this matrix of light-energy, a form begins to coalesce, slowly and indistinctly at first, then quickly gaining focus and definition.
The Moon Goddess materializes with breathtaking clarity and radiant beauty— compassion and unconditional love radiating from the core of Her being.
Descending from the higher spiritual realms into the physical world, She arrives to bestow Her blessings, guidance, and healing grace.