Mortar and Pestle with 22 Herbs and Flowers
Sale price

$33.64

Regular price

$37.38

Unit price

per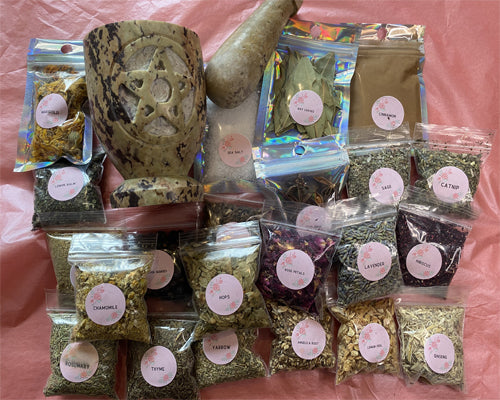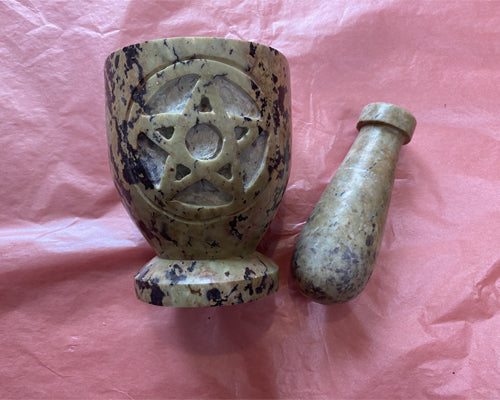 Stone Mortar and pestle and 22 Herb kit 
Herbs include:
Hops
Bay Leaves
Star Anise
Rose Petals
Sea Salt
Mint
Juniper berries
Peppermint
Sage
Marigold
Mugwort
Basil
Nettle
Yarrow
Lemon Balm
Lavender
Marshmallow Root
Hibiscus
Thyme
Spearmint
Lemon Peel
Elderflowers
*If a Herb or flower is out of stock I will make a substitution*
 This is a perfect addition to any witches herbal kitchen and for grinding / mixing incense resins before burning on charcoal discs. I love using mine to grind herbs for spells in my cauldron!
Beautifully made from stone, this mortar and pestle features a Pentagram design.
H10cm X W8cm X D8cm
Amazing set
I recommend this set. There are many herbs included, And the mortar and pestle is very strong. A Great buy.
Great bundle!
This is a great bundle with what you need to start off, or replenish your stock. Will definitely be back!