Mother Earth/Gaia Ritual Oil | Offering | Deity | Goddess | Spell Oil | Growth | Healing | Wisdom | Pagan | Witchcraft | Wicca | Birth
Sale price

$6.73

Regular price

$7.48

Unit price

per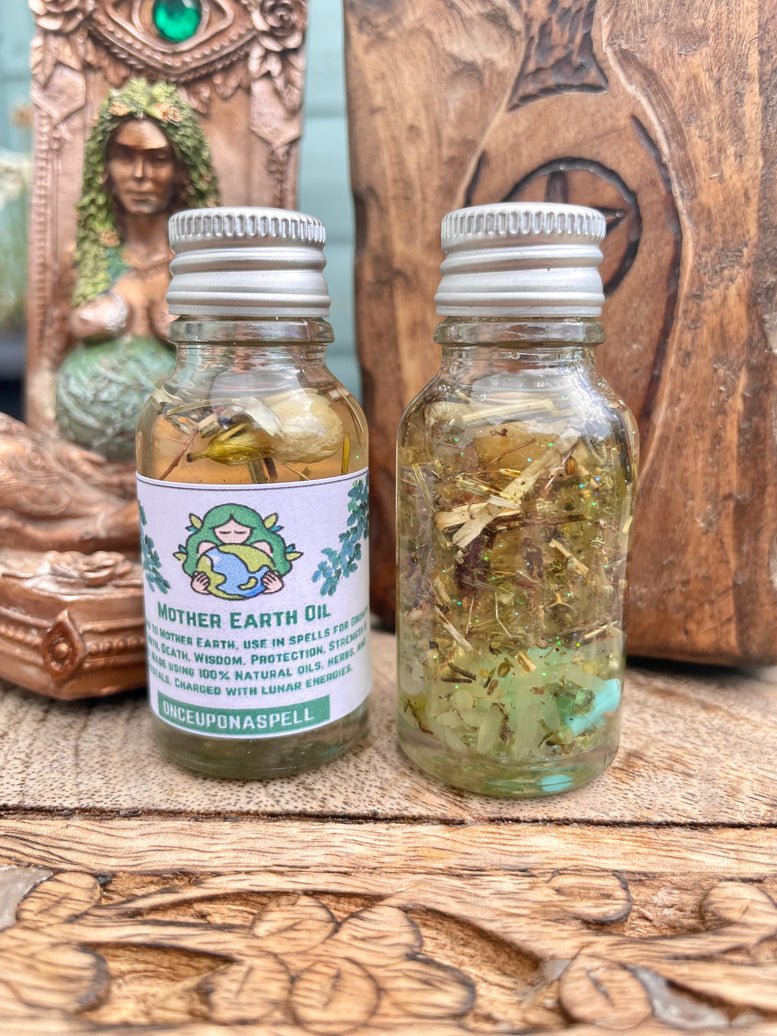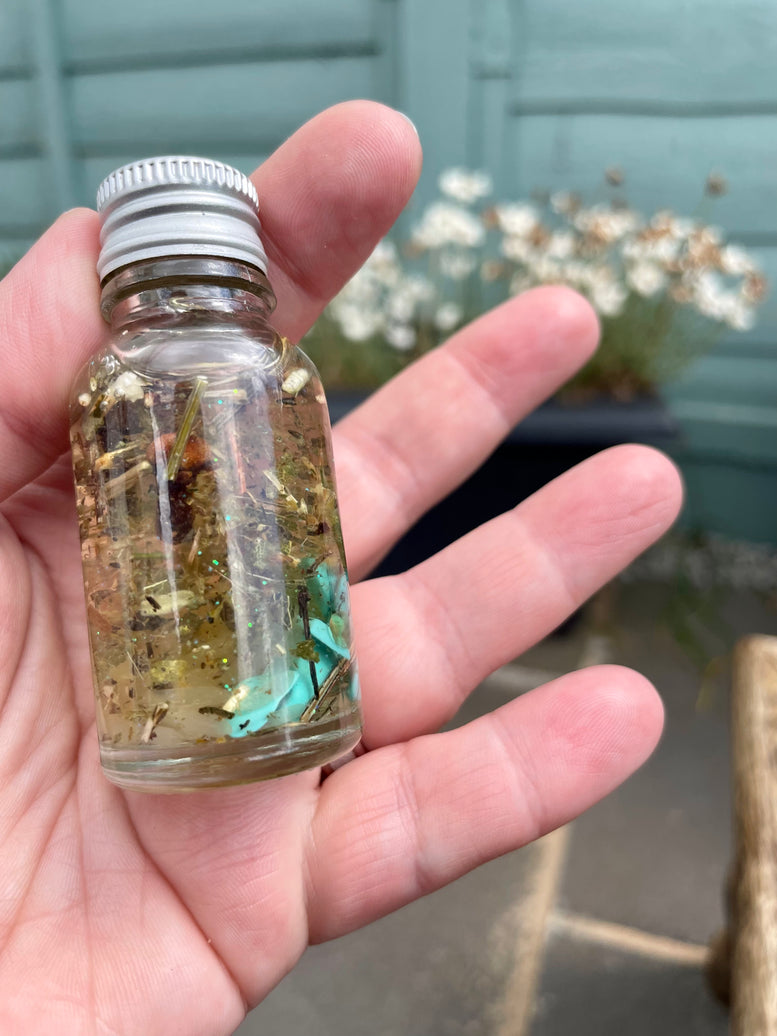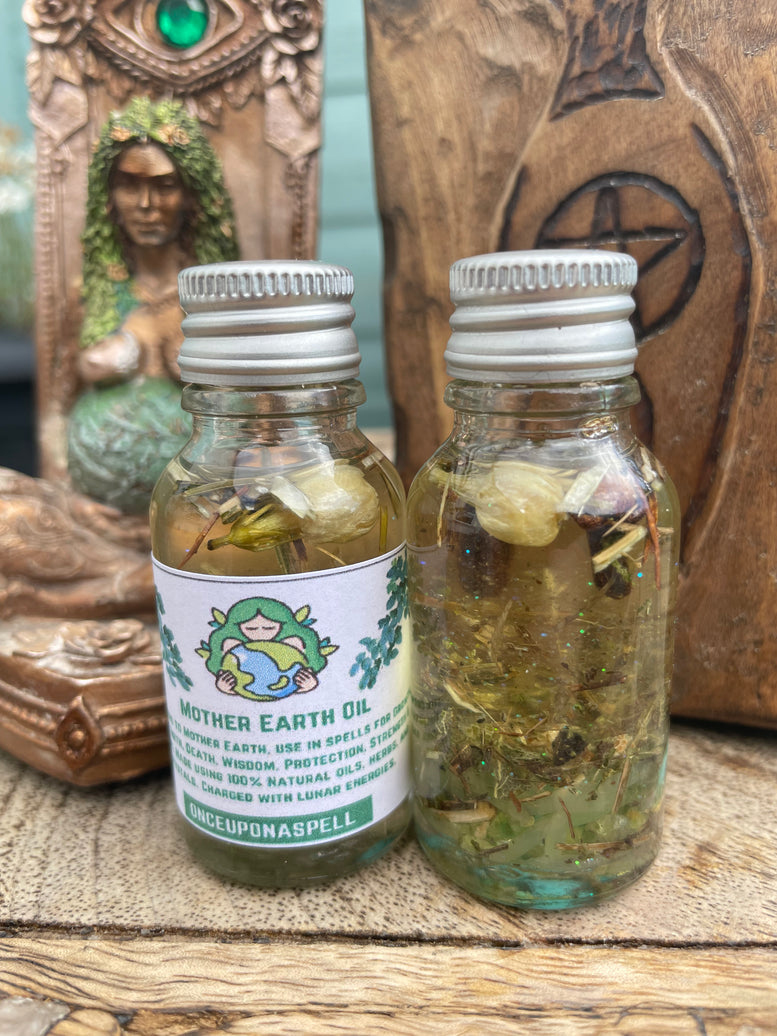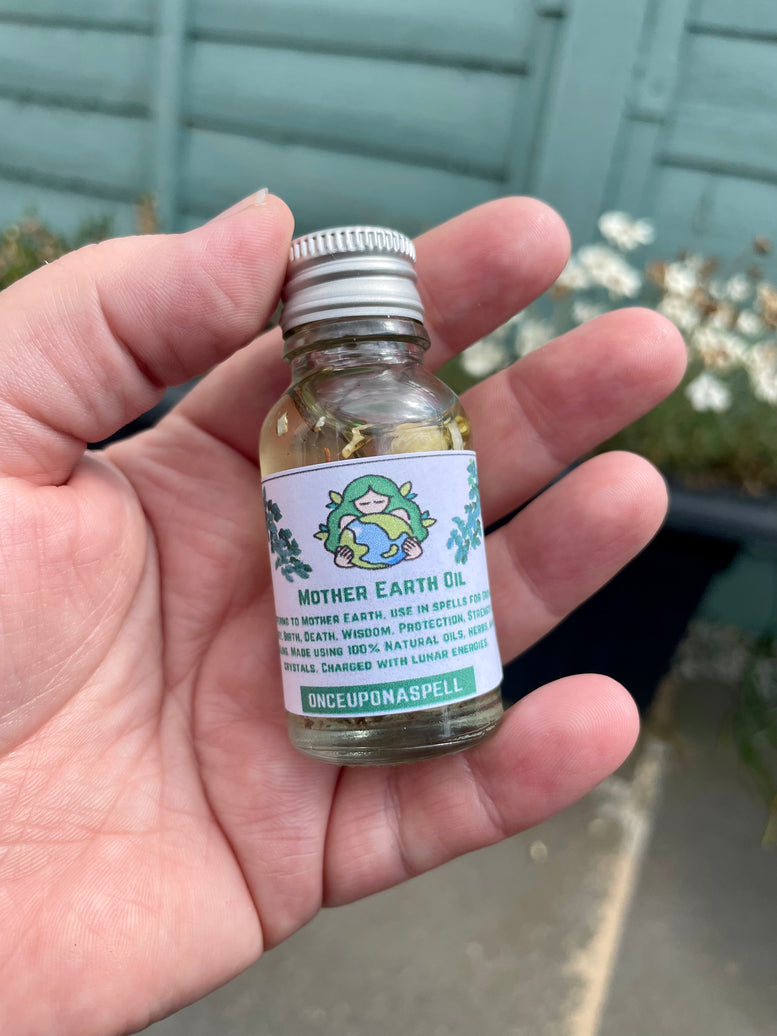 This is a 15ml Screw top bottle of Ritual/Spell oil for Mother Earth. It can be used in spells for Fertility, Growth, Money, Birth, Death, Wisdom, Protection, Strength & Healing or simply as an offering.
This oil contains Rice (an offering to Mother Earth, herbs, crystals (turquoise and peridot) and 100% natural oils.
You can use this oil to anoint candles, poppets, charm bags, Windows, Doors, Sigils, Talismans, Spell Bags, Tools and spell bottles.
Lovingly Handmade, this oil has been charged with Lunar Energies on the Full Moon.
The Mother Goddess is a central figure in Wicca. She is the creator of the Earth and the Universe and the giver of life.
The Mother Goddess is the embodiment of the divine feminine. She is Mother Nature, the Earth. She is fertility and the turning of the seasons. She is the cycle of birth, life, death, and regeneration. Where the God is hard and unyielding, the Goddess is soft and bending, embracing us all.
Not only did She create all things, she also put a part of herself in each of Her creations – even in YOU.