Natural Amethyst Runes Stones Set | Viking | Elder Futhark | Divination | Spiritual Healing | Crystals | Stones | Pagan | Witchcraft
Sale price

$22.27

Regular price

$24.75

Unit price

per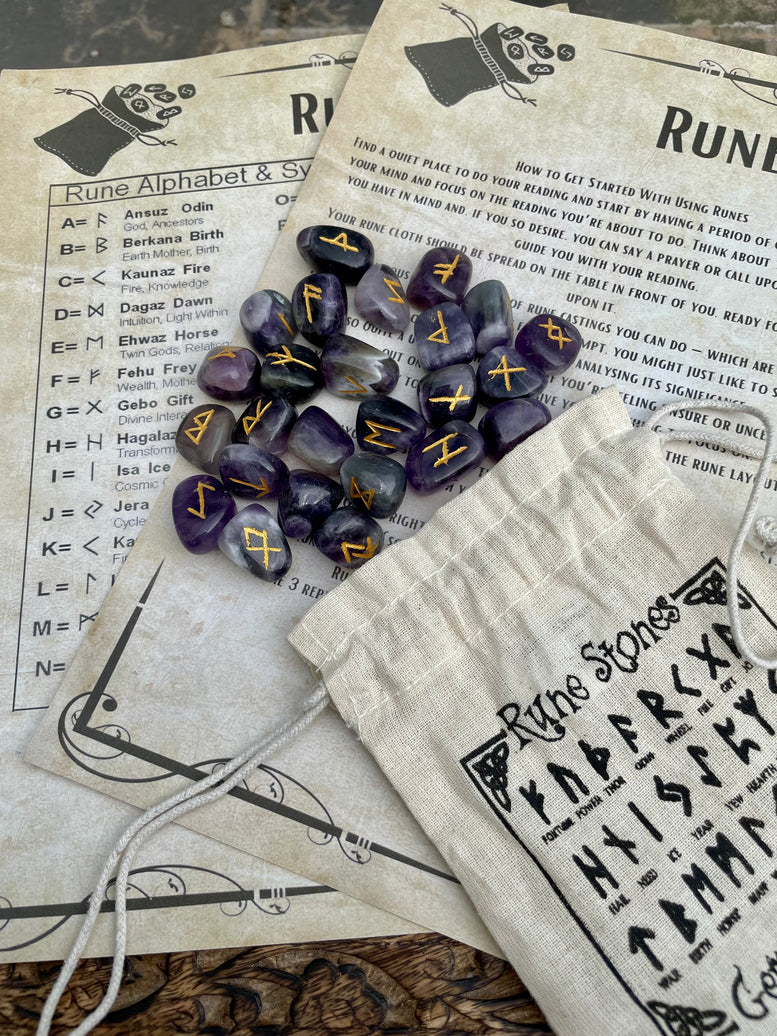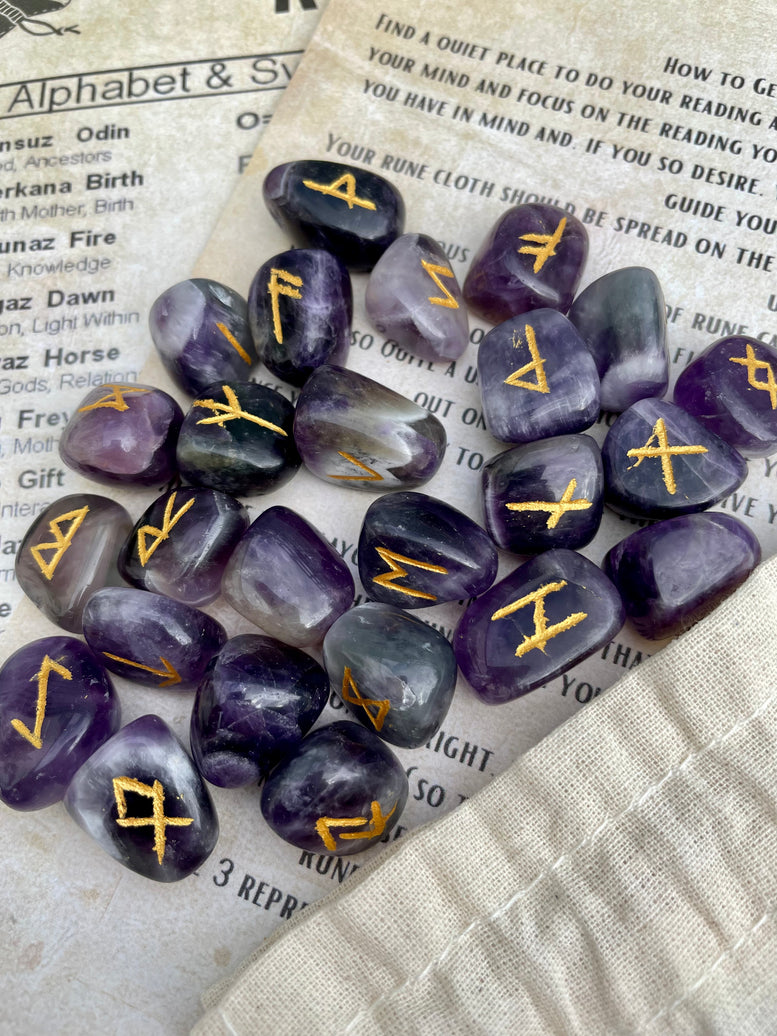 This is a beautiful Gift Set containing 34 Natural Amethyst Runes presented in a beautiful pouch.
Included are some scrolls with information regarding What Runes Are? What can you ask them? Storing your Runes, How to get started, The Three Rune Layout, The Five Rune Layout and the Nine Rune Cast, Rune Alphabet and Symbol Meaning. This set has everything you need to get started.
Amethyst - For those who are looking to leap higher into their spiritual awakening, Amethyst is one of the most important stones in the healing pack. It is strongly associated with the crown chakra and is even said to bridge the gap between the physical and the spiritual realms. The third eye chakra is known for being one of the most powerful intuitive tools to have in the pack. Everyone has the gift of intuition, it's all about how they harness it. As Amethyst kindles the third eye to awaken, it grants the sixth sense to bloom into being. In eastern philosophy, it is said that the third eye is the spiritual center of a person's existence. It's also responsible for how people perceive reality and how open they are to opening the door and stepping out into spiritual enlightenment. The color associated with the third eye chakra is indigo which also links to the color of Amethyst. When the third eye chakra is blocked, people may struggle with feelings of depression and anxiety, and maybe feel the weight of cynicism heavy on their soul. By awakening the third eye, one can awaken intuition, let their inner wisdom flow, and invite the sparkle back to their imagination.
Rune Stones are one of the mystical worlds true mysteries. Nobody can be truly sure exactly where they came from and when. There are many theories on the subject but it is believed by some that they were first used any time from 2000BC to 100AD by tribes such as The Goths and other Germanic Tribes. Over the following year the use of Runes Stones spread throughout Europe with tribes like the Angles and the Saxons using them in the west and the Norwegian, Danish and Swedish using them in Scandanavia (among others).