Natural Black Onyx Runes Stones Set | Viking | Elder Futhark | Divination | Spiritual Healing | Crystals | Stones | Pagan | Witchcraft
Sale price

$22.46

Regular price

$24.96

Unit price

per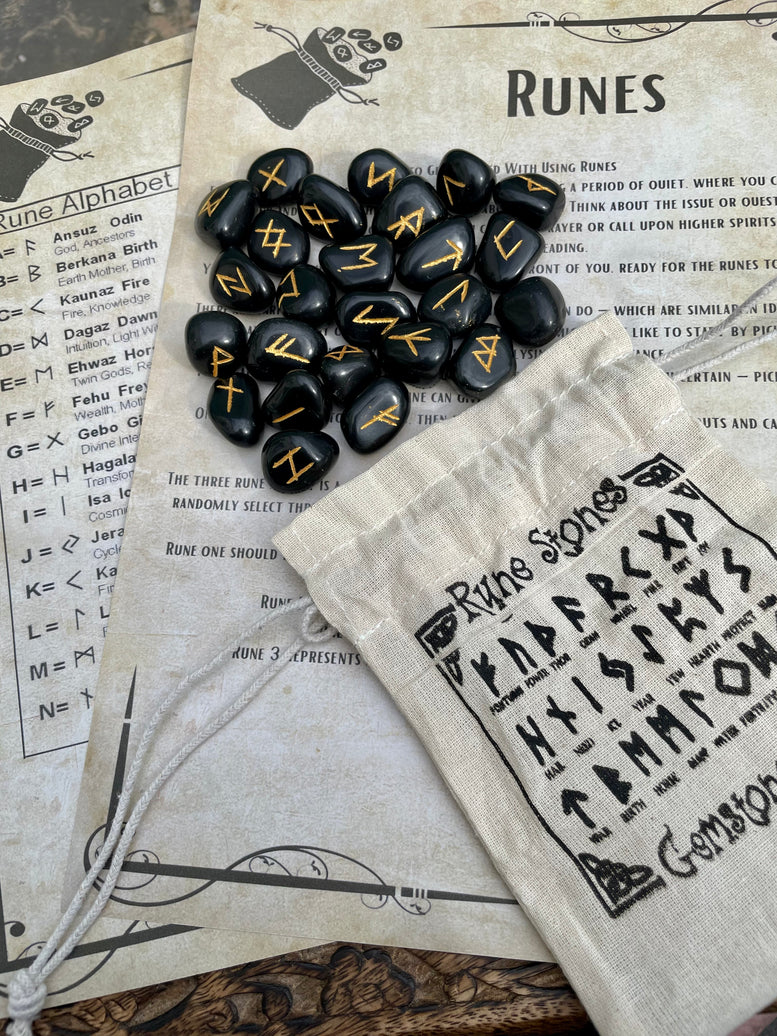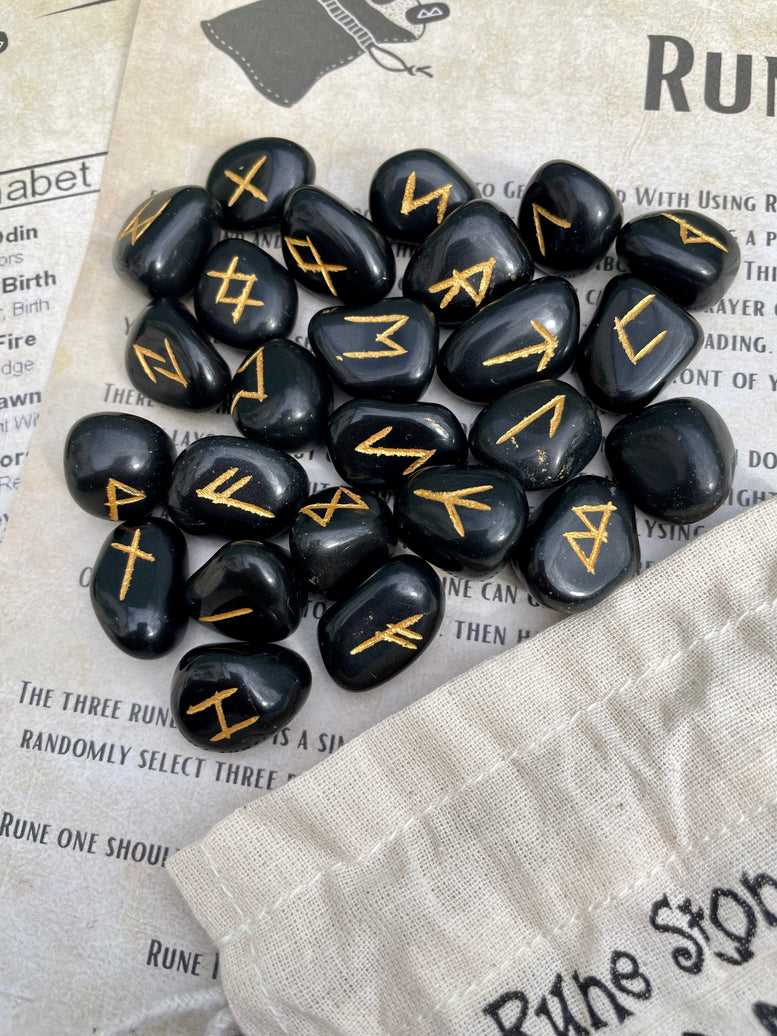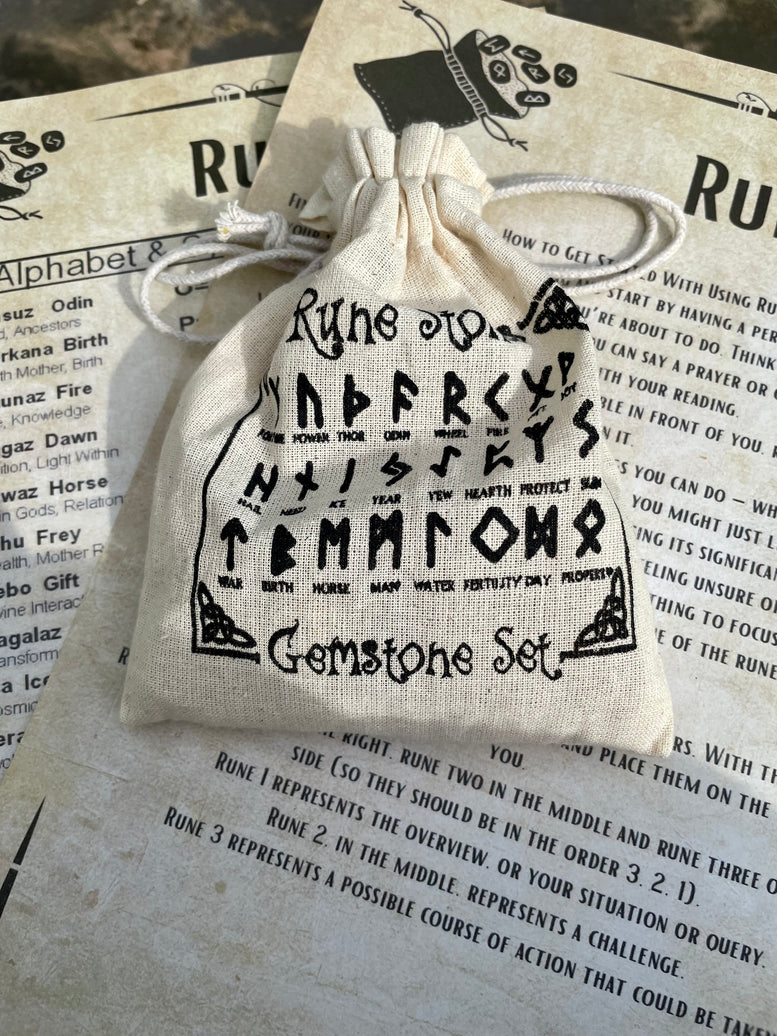 This is a beautiful Gift Set containing 34 Natural Black Onyx Runes presented in a beautiful pouch.
Included are some scrolls with information regarding What Runes Are? What can you ask them? Storing your Runes, How to get started, The Three Rune Layout, The Five Rune Layout and the Nine Rune Cast, Rune Alphabet and Symbol Meaning. This set has everything you need to get started.
Black Onyx - Black onyx crystals can be used for grounding, protection, and self-control, and as a shield against negative energy. It also enhances discipline, allowing more ease in following through on goals and completing tasks. Black onyx has a calming quality, which can be beneficial in working with challenging emotions such as grief and anxiety.
Rune Stones are one of the mystical worlds true mysteries. Nobody can be truly sure exactly where they came from and when. There are many theories on the subject but it is believed by some that they were first used any time from 2000BC to 100AD by tribes such as The Goths and other Germanic Tribes. Over the following year the use of Runes Stones spread throughout Europe with tribes like the Angles and the Saxons using them in the west and the Norwegian, Danish and Swedish using them in Scandanavia (among others).