Natural Cherry Blossom Agate Moon | Flower Blossom | Crystal Moon | Crescent Moon | Polished | Crystal | Pocket Stone | Palm Stone
Sale price

$6.15

Regular price

Unit price

per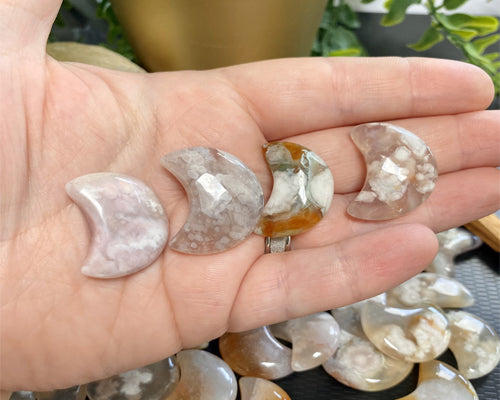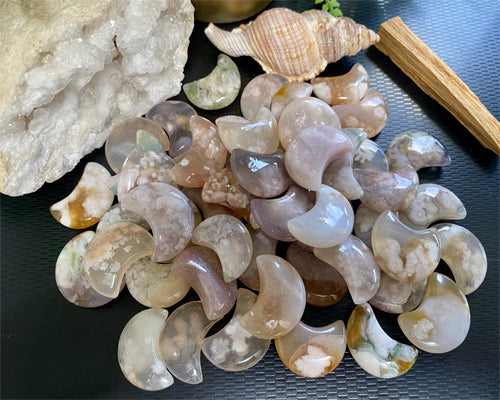 Cherry Blossom Agate aka Sakura Agate aka Flower Agate
You will receive one moon the size as shown in the picture which is Approx 3cm
Grey, Peach, Pink, Brown stone with inclusions that resemble bursts of flowers
The inclusion make-up is unknown, but likely chalcedony.
Aids with falling in love, passion, sacred sexuality. Also used in energy work to dissolve blockages around abundance, love, and creativity.
Associated with the heart and sacral chakras.
A relatively rare stone.