Natural Pink Banded Onyx Moon Crystal | Ornament | Pagan | Witchcraft | Wiccan | Polished | Gemstones | Reiki | Chakra
Sale price

$20.80

Regular price

$23.11

Unit price

per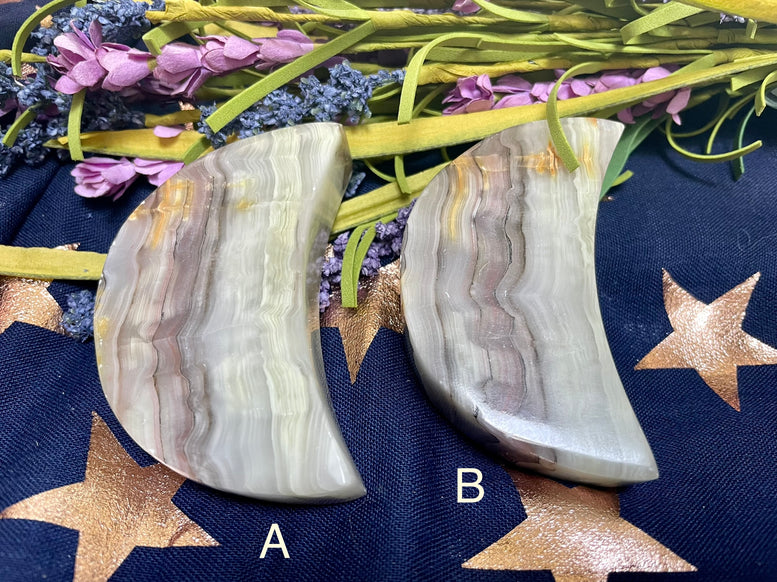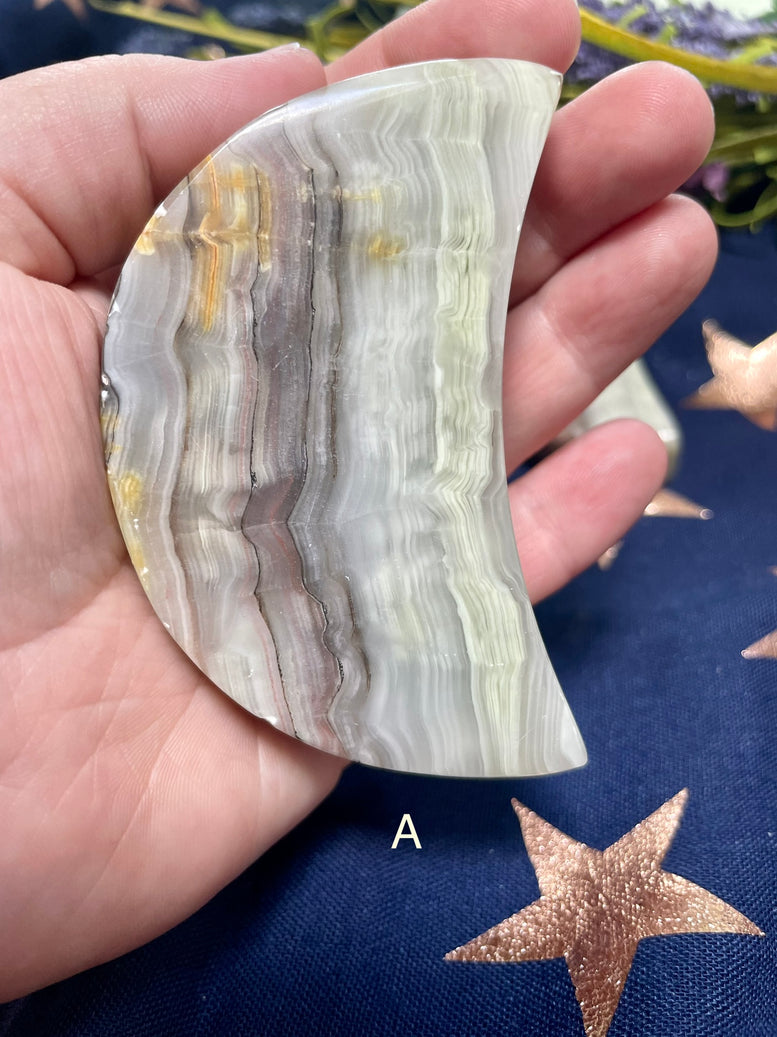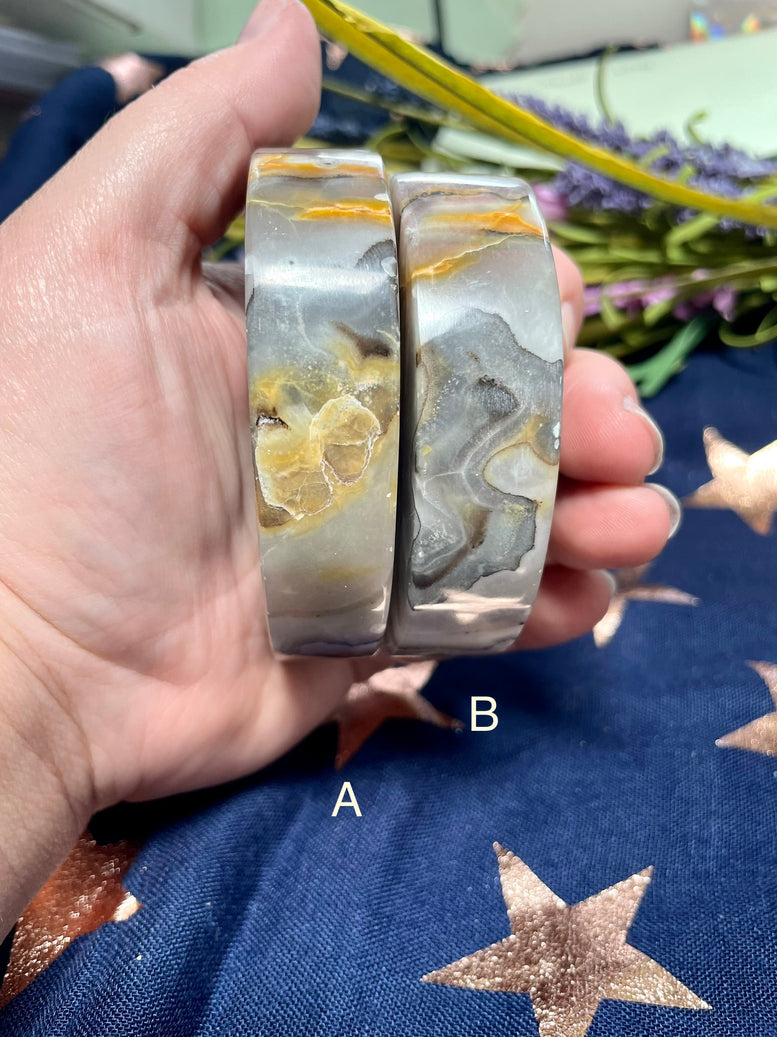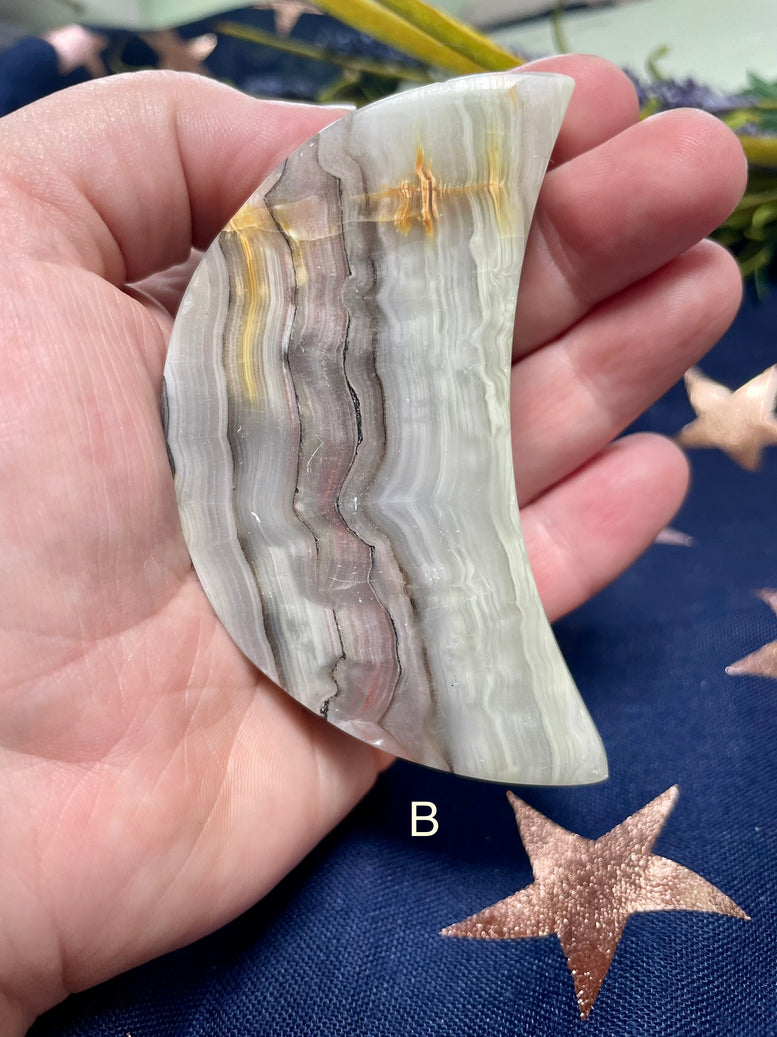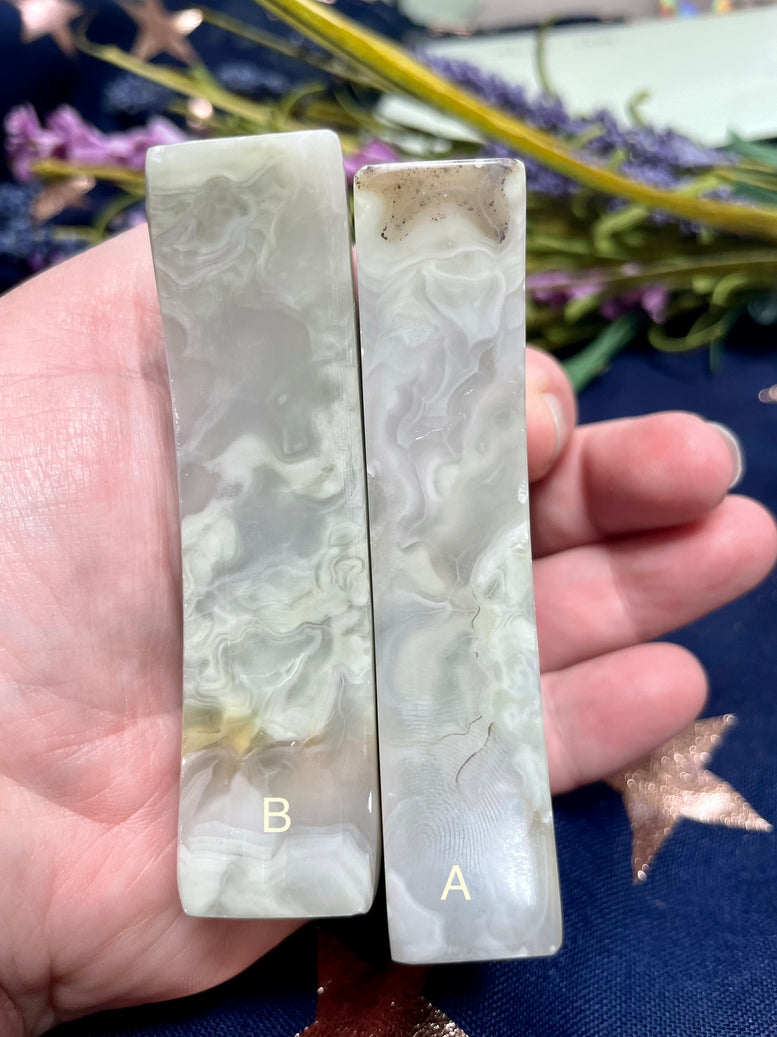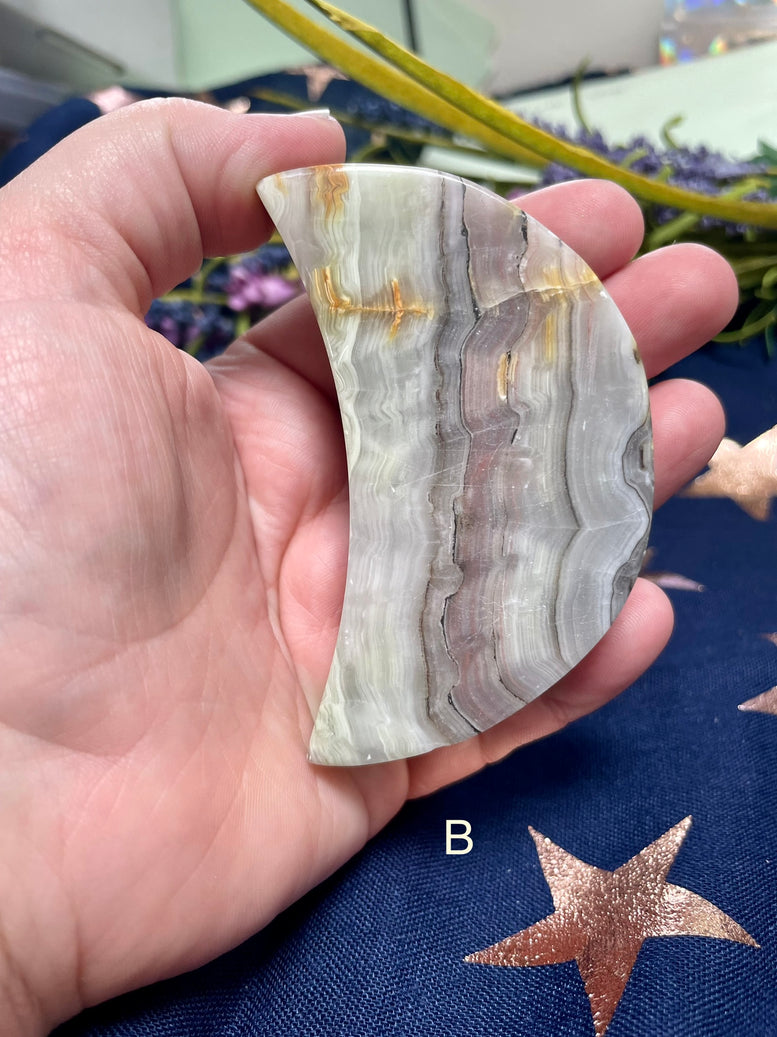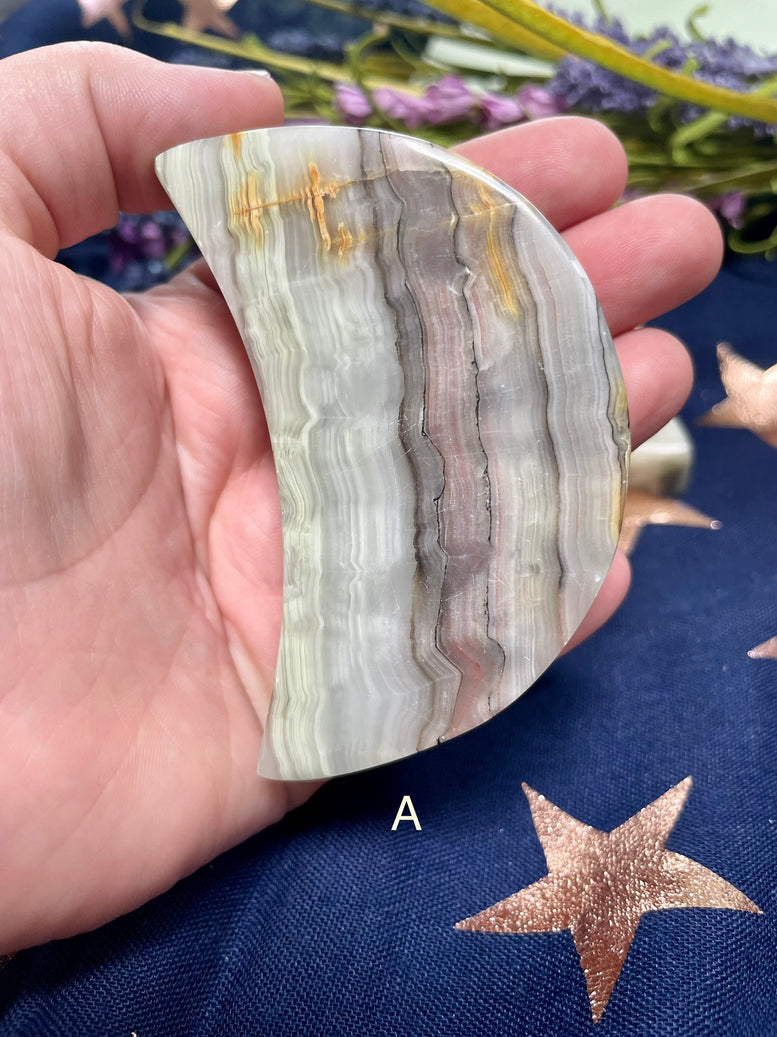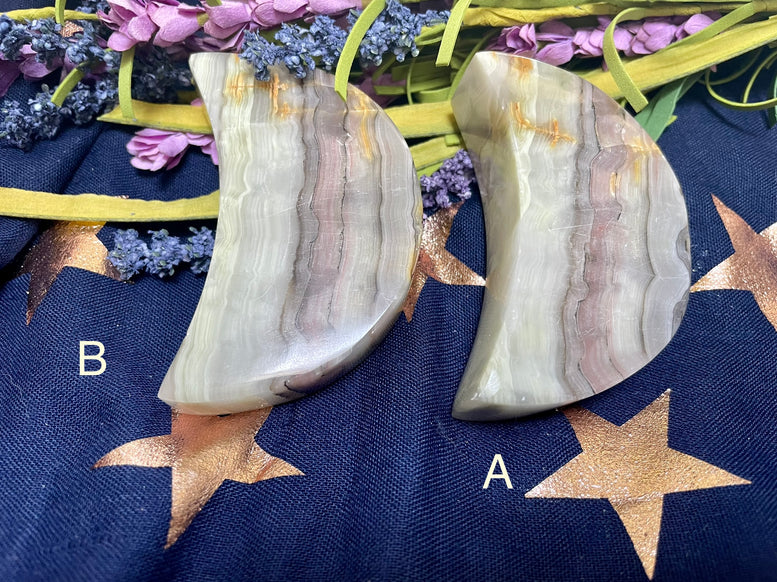 Beautiful Pink Banded Onyx Moon Crystal
You will receive 1 crystal and you can choose between A & B.
A weighs 140g
B weighs 135g
Onyx is believed to be a stone of protection and strength. It is said to help its wearer stay grounded and focused, and to provide support in difficult times.
Onyx is also thought to be helpful in overcoming addictions or bad habits.
In general, Onyx is associated with the root chakra, which is believed to be the energy center that governs our sense of safety and security.
Onyx is the "Gem of Saturn." Saturn is the planet of Karma, which is the ruler of the universal law of cause and effect.
Every effect you see in your outside or "physical" world has been triggered by a particular cause, created by your mental or inner world.
Every thought, word, or action of you (the "cause"), has set into motion a specific series of manifestations that have materialized into your reality over time, called the "effect."
The energy you put in is the energy you will receive in return, "good" or "bad."
That is the concept of Karma.
Because of Karma, you may have harsh lessons to learn in your current reincarnation, due to the actions you took in your previous lives.
In the hope of clearing away negative past karmic actions, one can choose to take positive actions in their current life, eventually setting your soul free from this karmic cycle, balancing out yin and yang energies, and clearing your slate for good!