Natural Pink Calcite & Green Onyx Key Carving Crystals | Witchcraft | Wiccan | Pagan | Healing | Onyx | Gemstones | Crystal | Ornament
Sale price

$13.92

Regular price

$15.47

Unit price

per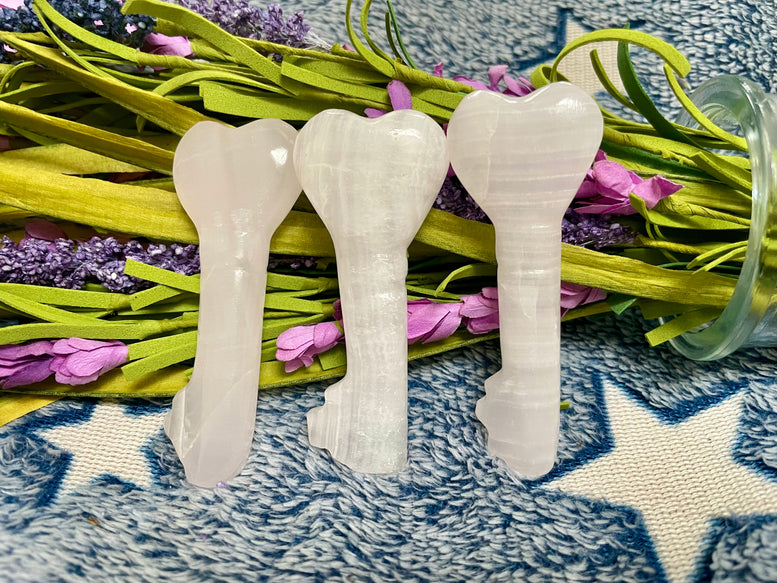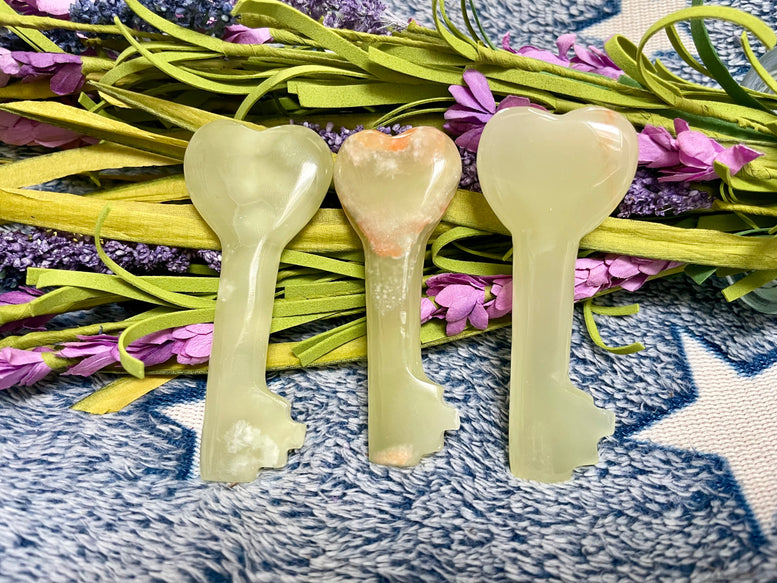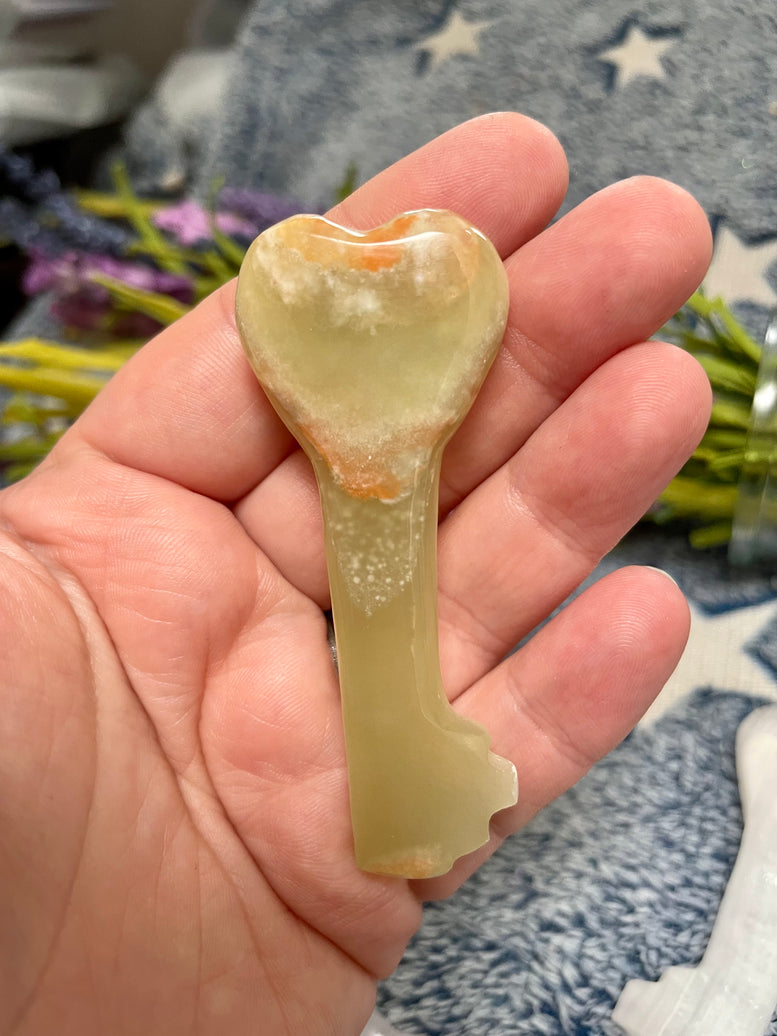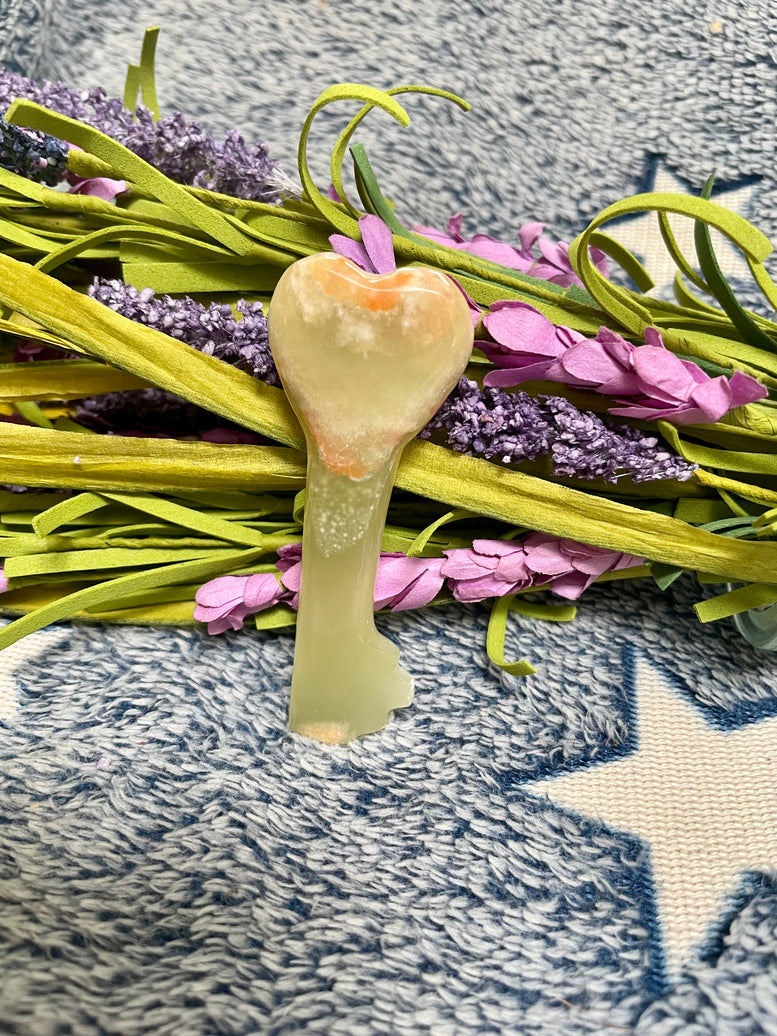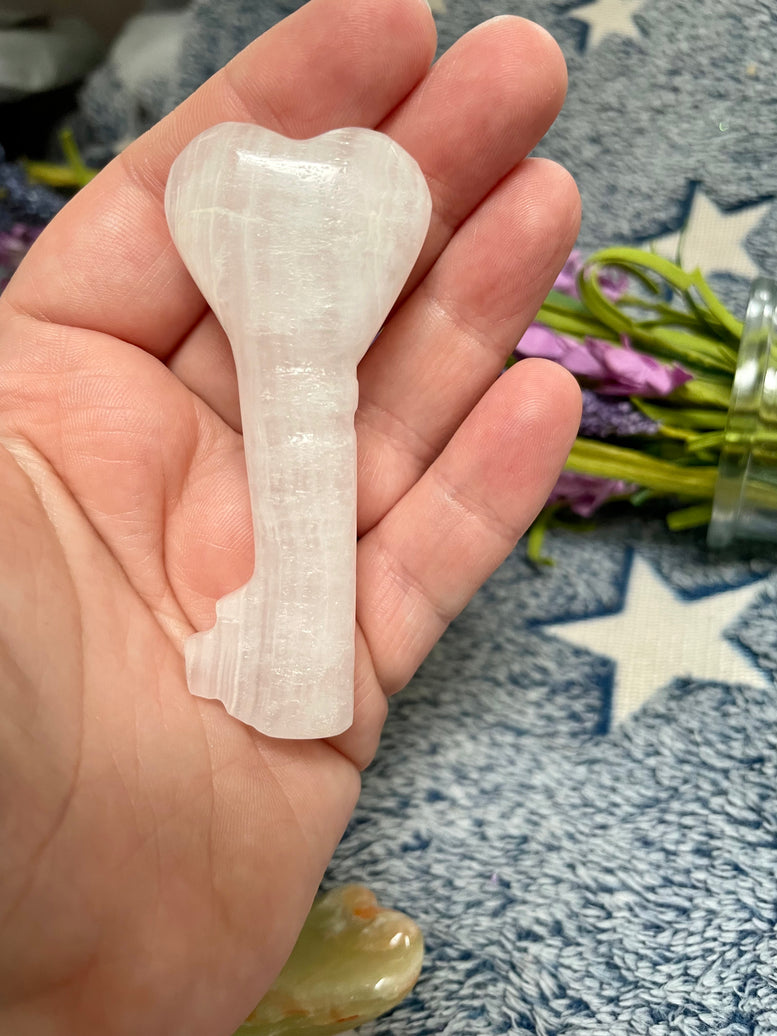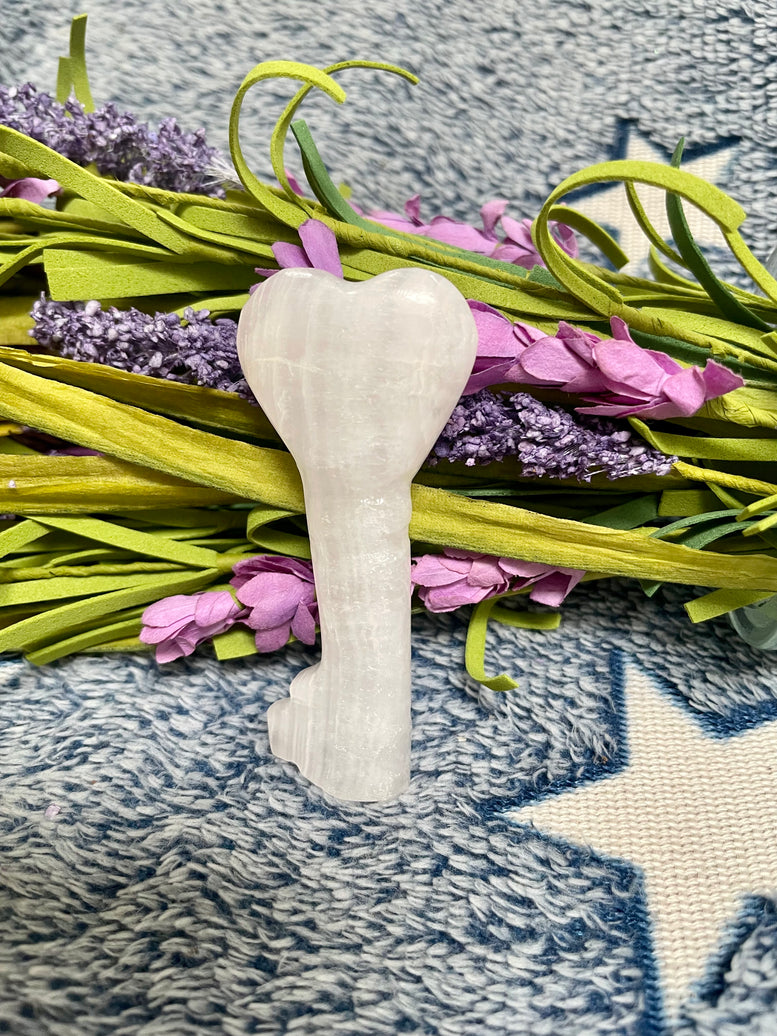 Natural Pink Calcite & Green Onyx Carved Keys, They are approx 7-8cm Tall and weigh approx 30g.
Choose your preference - You will receive 1 Crystal
Pink Calcite:
All Calcite is a powerful cleanser and amplifier of energy. Just having Calcite in a room will clear it of all negative energies. If you are moving into a new home or office, place some Calcite around the entire space to give it a thorough energetic cleansing before moving in. It invigorates stagnant energy within the body. It acts as an amplifier of all energies, so it is especially helpful when using Reiki or any other energy-based healing practice. Calcite also holds warmth and energy, so can be charged with energy and intention for future spiritual practices.
The Pink Calcite spiritual properties help you develop deep, unwavering compassion for both yourself and others. This stone connects to the loving energy of Quan Yin and helps us cultivate unconditional love for all. If you are having a difficult relationship with someone, maybe a family member or co-worker, this crystal helps you see a situation from their point of view and enhances understanding. Pink Calcite helps the heart grow and inspire deep love and compassion for people you don't even know. This is a great stone for encouraging works of service, charity, and selfless acts.
Pink Calcite also helps us develop deep, genuine compassion for yourself. It helps you overcome self-criticism and self-blame. If you feel that you are your own worst critic, never do anything "right," or aren't meeting your own expectations – Pink Calcite can help you dissolve and release those feelings that cause you to "beat yourself up." This stone helps you to be gentler to yourself and learn to be your own best friend.
Green Onyx:
Green Onyx carries with it the primary properties of all forms of Onyx which are known for strength, willpower, and discipline. The green varieties stimulate these traits directly from the heart. Its able to soothe one's heart, bringing one to a calm emotional state. In bringing one to this state, it allows for a still mind so that one may call upon their inner endurance and persistence, making both self-mastery and dreadful tasks feel like a breeze.
Green Onyx is also known to repel negativity from the user. Its commonly worn as a piece of jewelery due to its likeness to that of Jade and Emerald , but actually has a much more powerful effect on the body when it comes to blocking negativity. Wearing Green Onyx also has the effect of increased confidence. Its a very strong heart stone and will allow you to stand up and face anxiety when confronted with it, instead of allowing it to control you. Green Onyx is recommended for public speakers, politicians, or actors who are always in front of society.