Pentagram Cast Iron Cauldron | Witchcraft | Wiccan | Pagan | Scrying | Spells | Spell casting | Fire | Burning | Ritual | Incense | Burner
Sale price

$21.00

Regular price

Unit price

per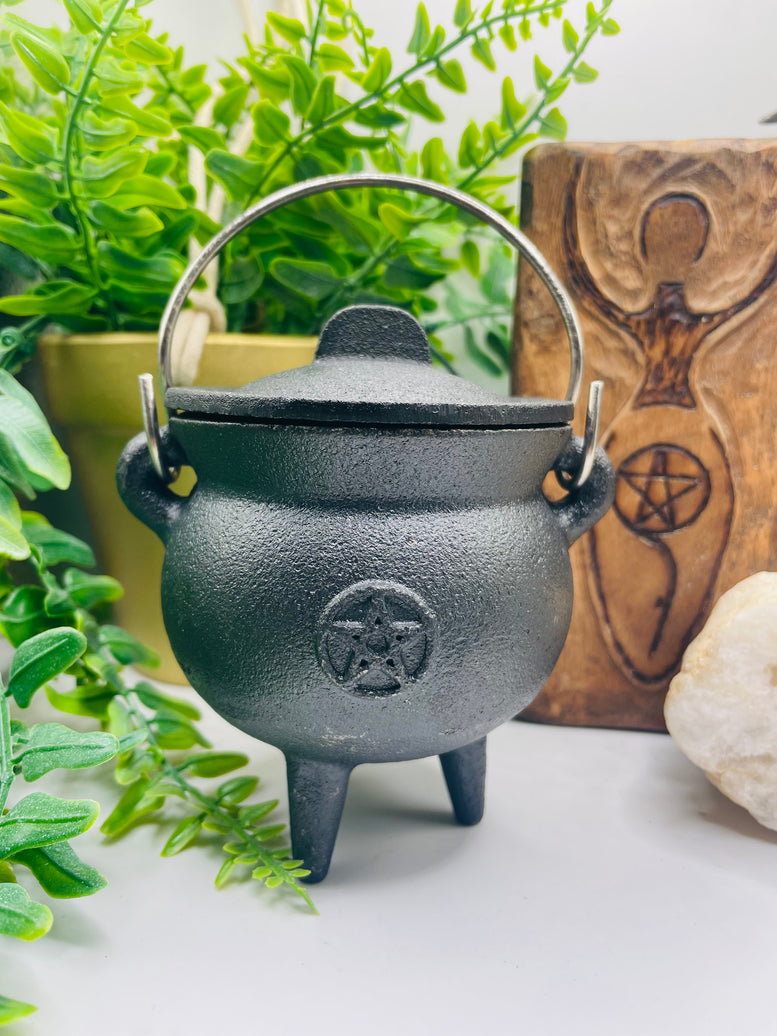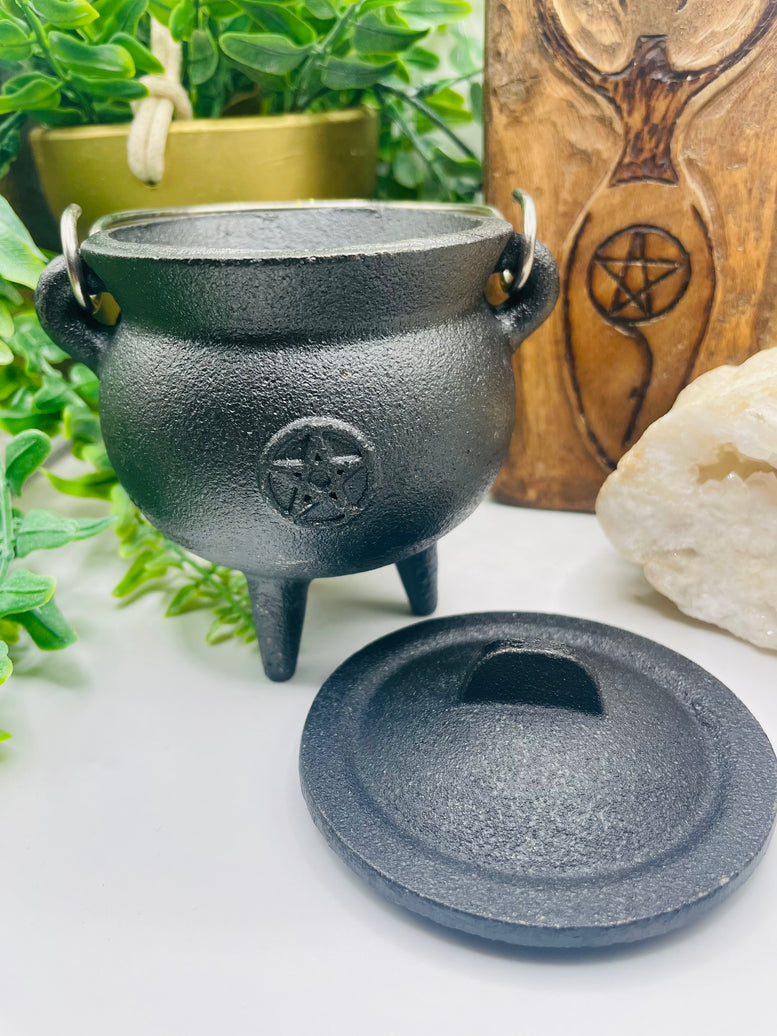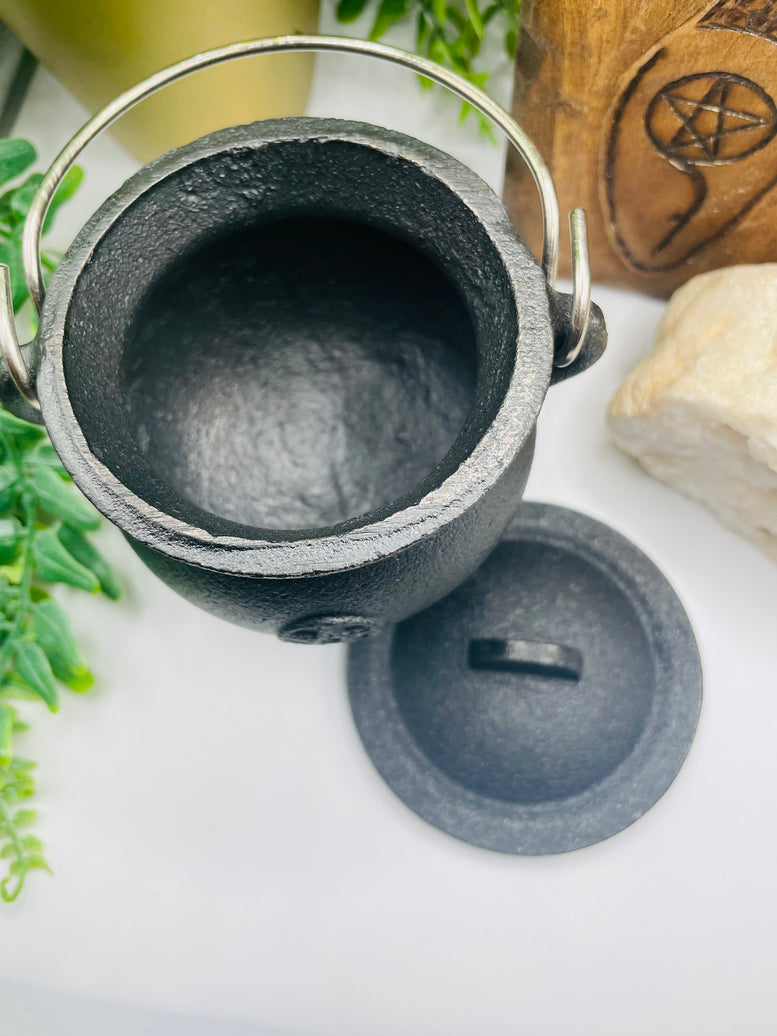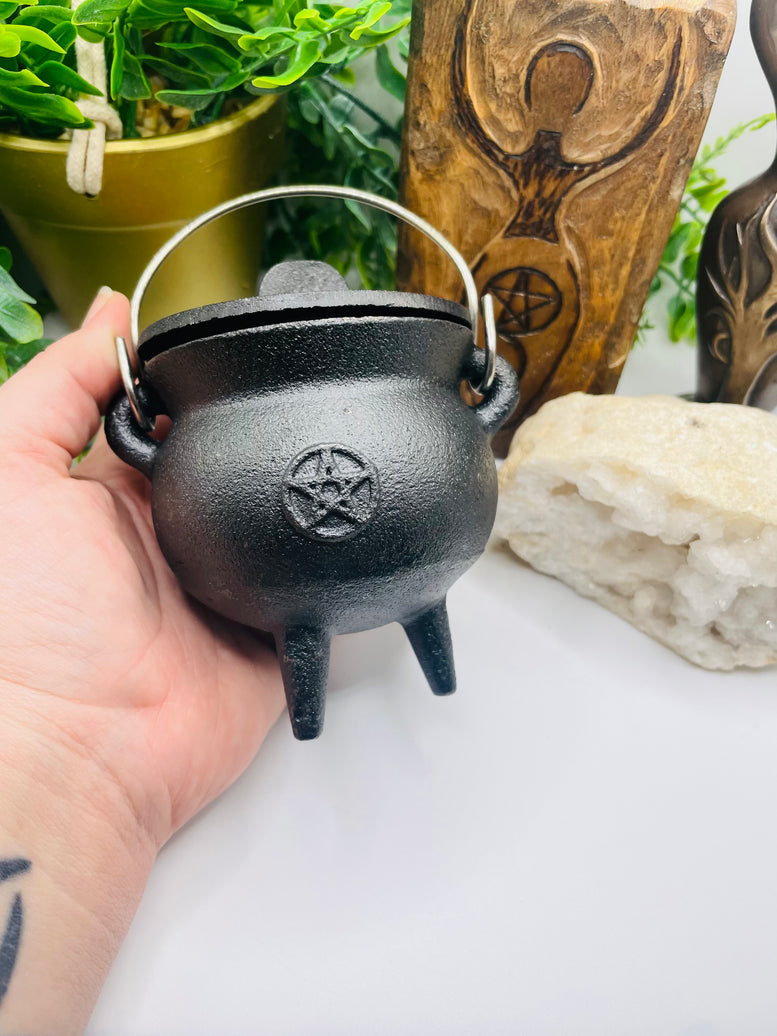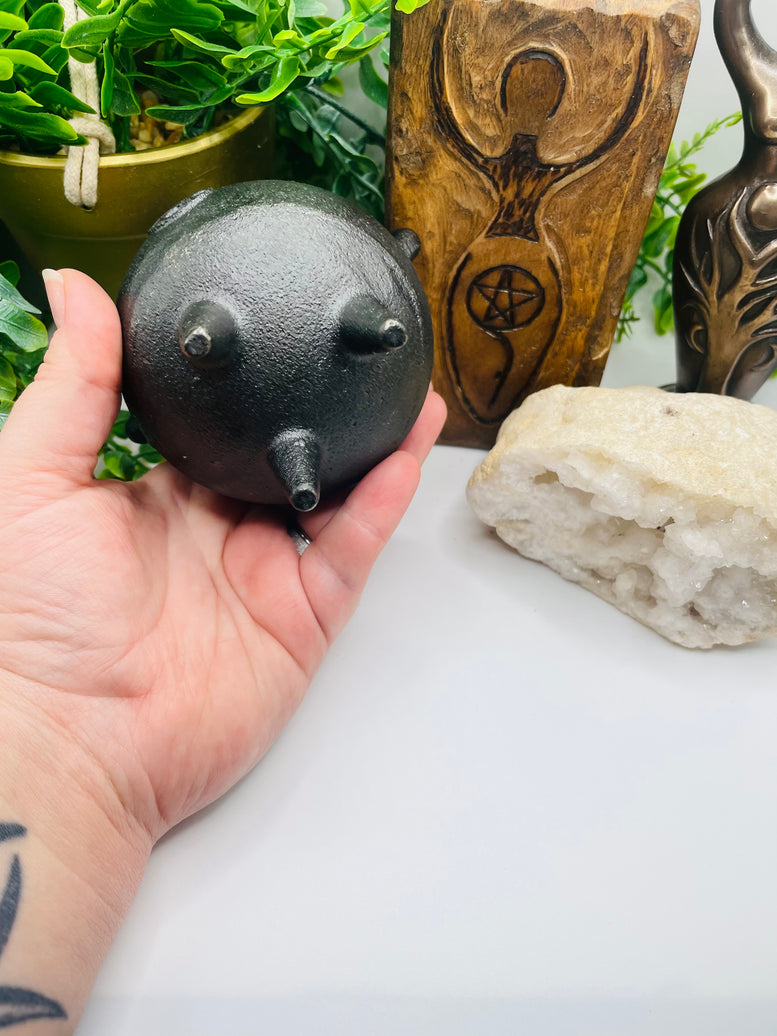 Stunning Quality 10cm Pentagram Cast Iron Cauldron
10cm tall by 8cm wide
Although all a witch needs is their mind to create magick, tools help them to channel, boost, and magnify power. There are a number of tools that a witch may use for magickal purposes. One of the most iconic tools is the cauldron. I have a cauldron in many of the rooms of my house and I have to say it is my favourite, most effective way of performing spell work.
Ways to use your cauldron include:
As an altar piece.
As a tool in spell work.
As a tool in divination.
As an incense holder.
How to Use a Cauldron for Divination
Using the cauldron for divination is usually via scrying, or gazing into a substance in order to obtain messages. This could be done with water, oil, smoke, and flame. When using water, you just scry like you would a mirror—you look into the water, blur your focus, and wait for psychic messages to come to you. When interpreting flame and smoke you are looking for certain shapes, direction, strength, color (flame), and concentration (smoke). When using oil, you could use it the same way you do water, by pouring some into the cauldron and gazing at it, or you can fill the cauldron with water and drip oil or candle wax into the water and divine based on the way the oil or wax pools together on the surface of the water.
How to Use a Cauldron for Spell Work
The cauldron is most often used as a transformative catalyst in spell work. You could write your wish on a piece of paper, light it on fire and drop it into the cauldron. You could make a poppet and charge it in the cauldron, or put ingredients inside to make a potion. The common thread between all of these methods is that the cauldron transforms the ingredients in some way.