Persephone Goddess Ritual Oil | Fertility | Spring | Underworld | Thinning of the Veil | Witchcraft | Deity | Spell Oil | Skull | Crystals
Sale price

$34.98

Regular price

$38.87

Unit price

per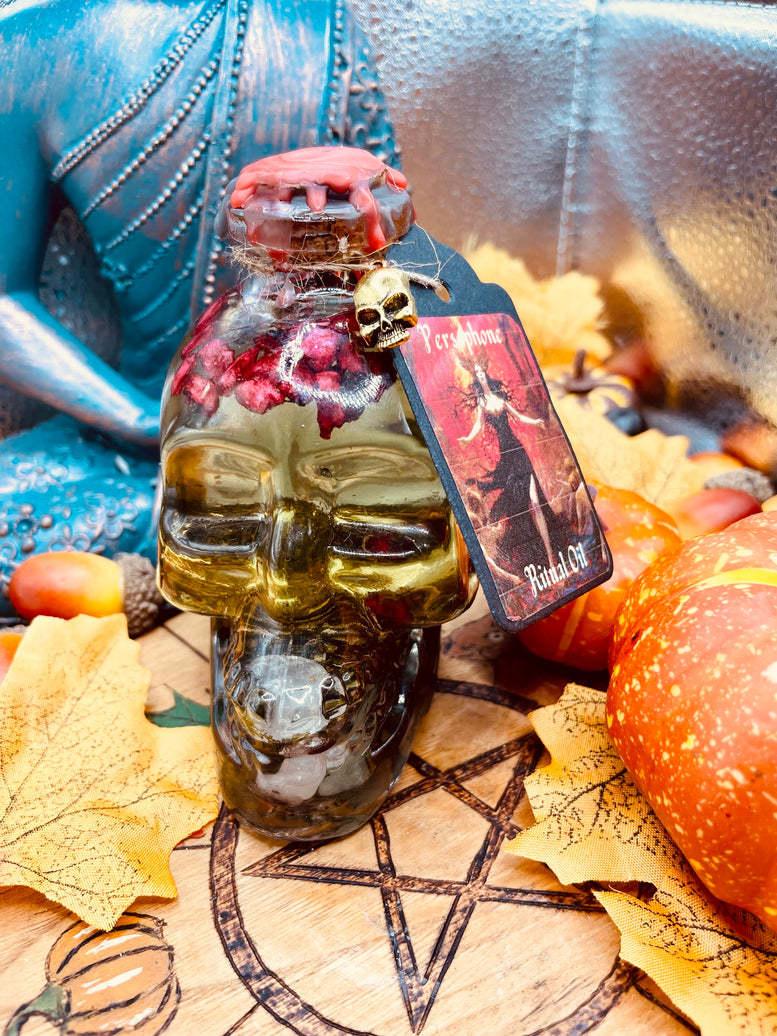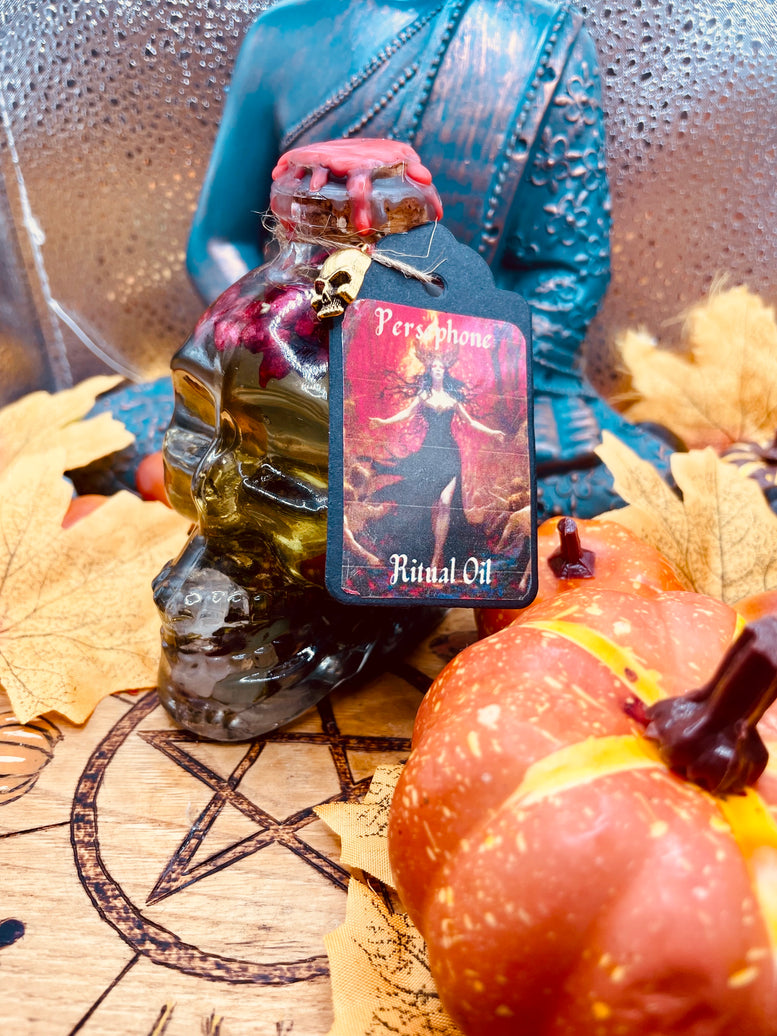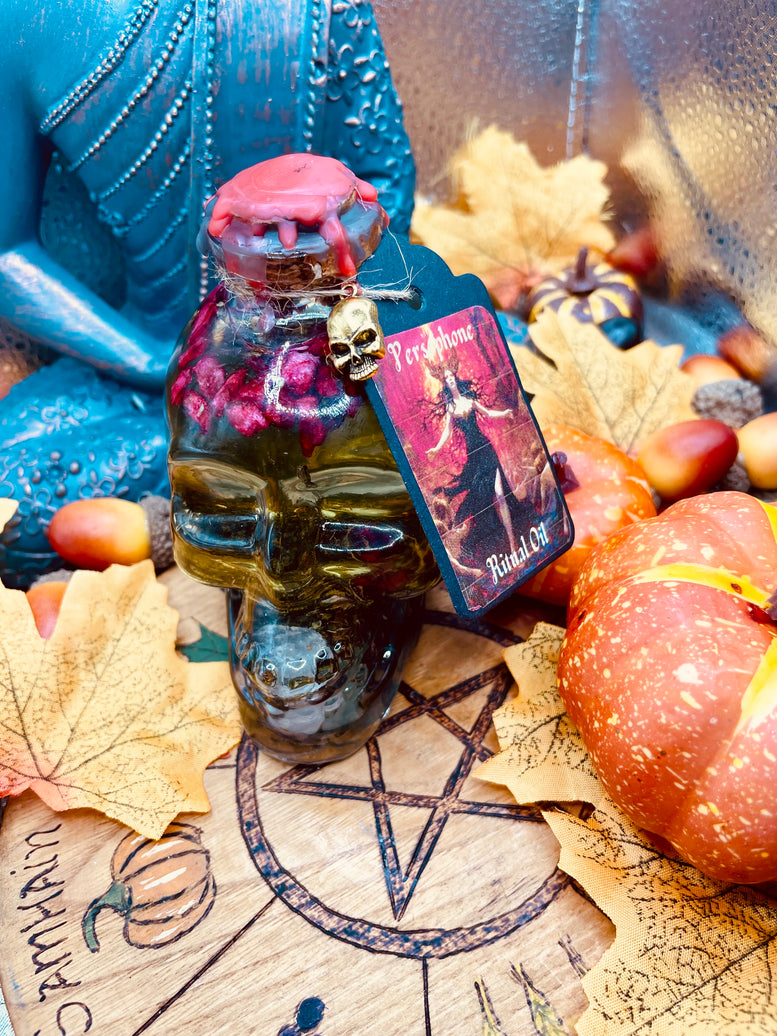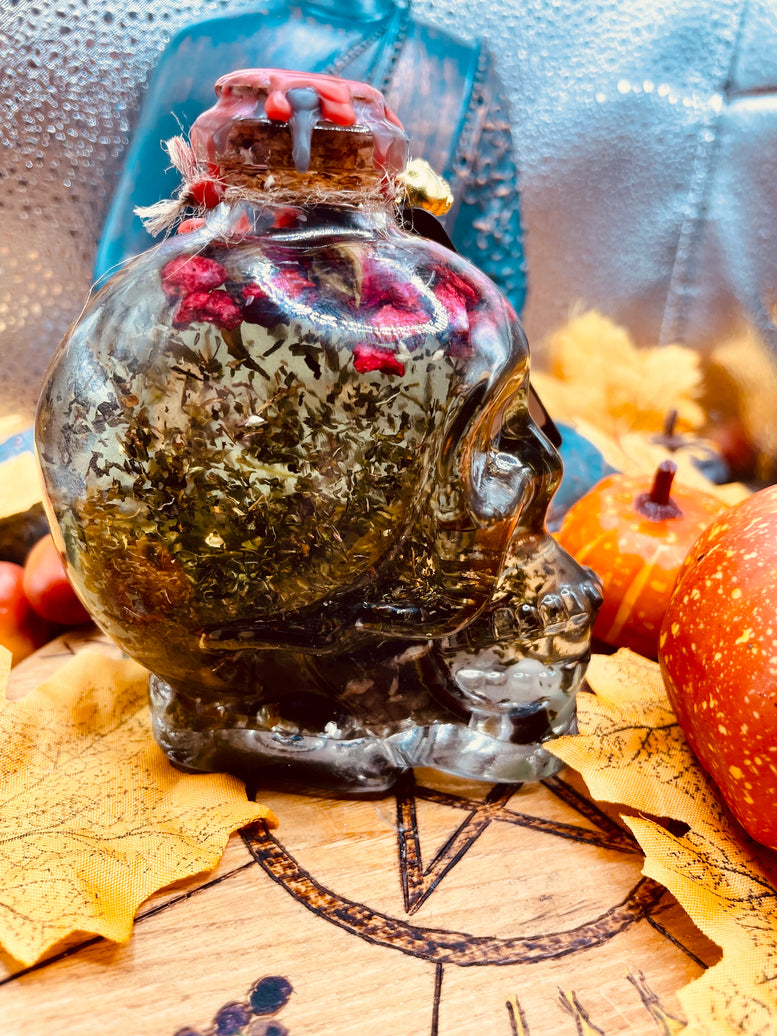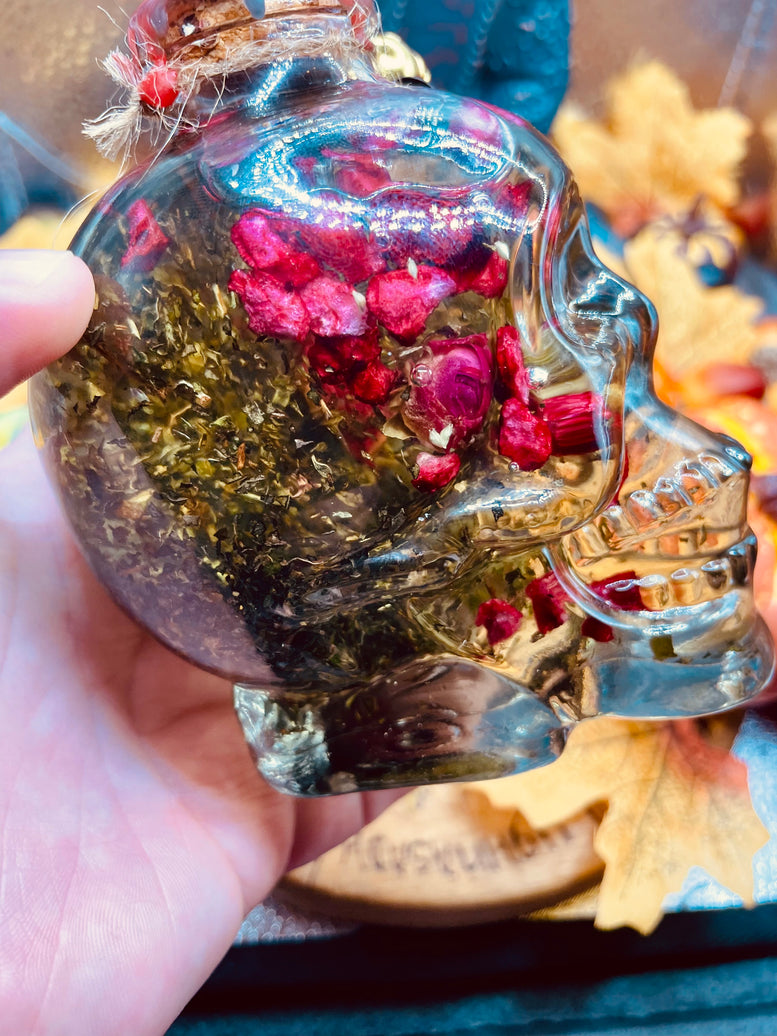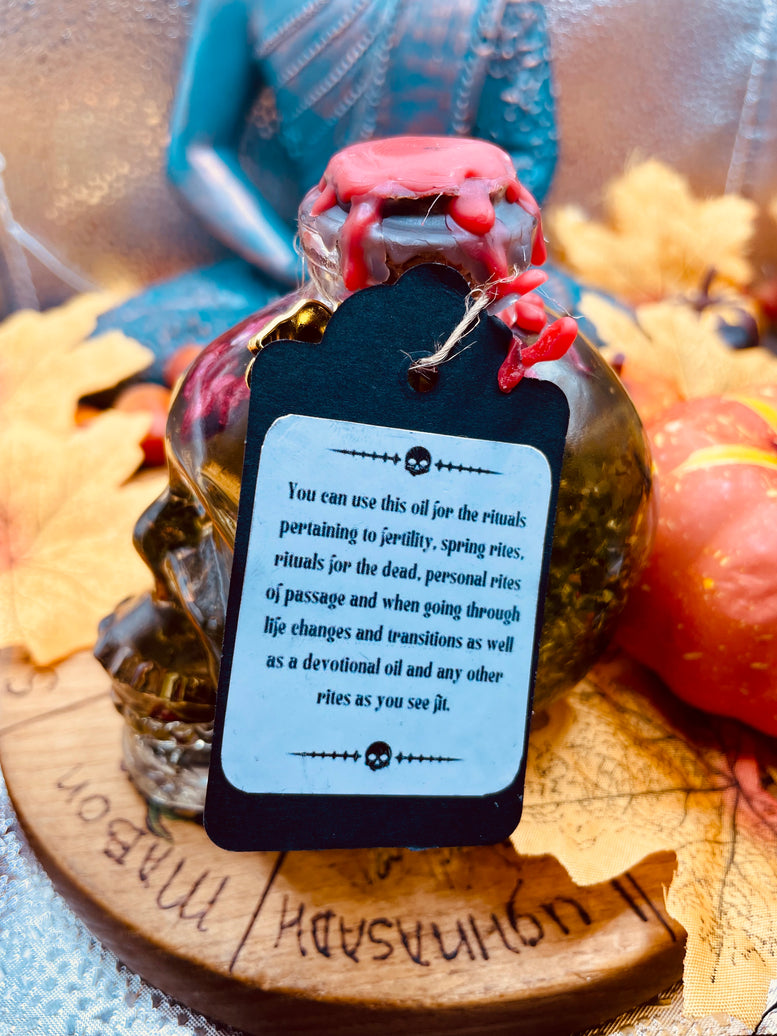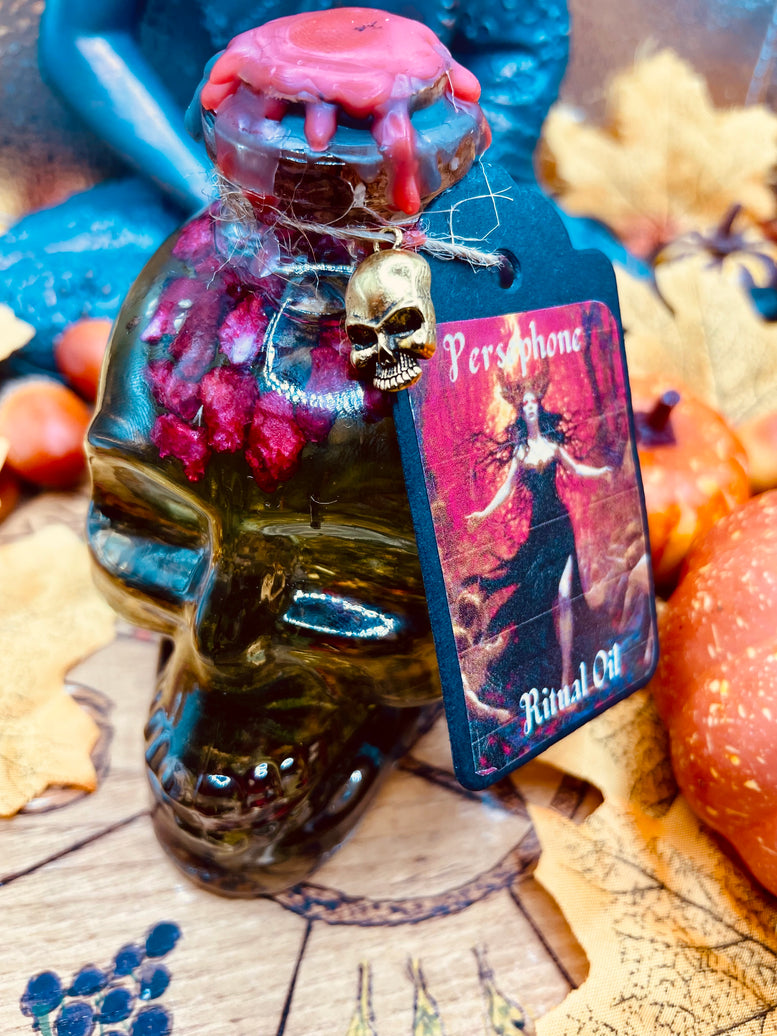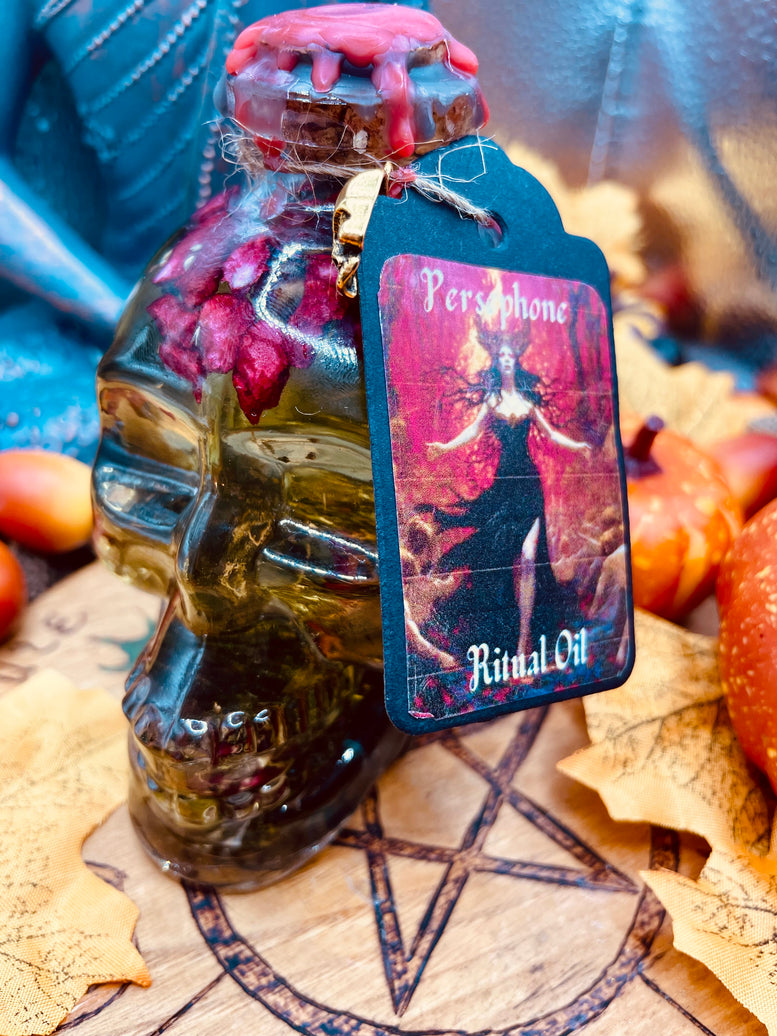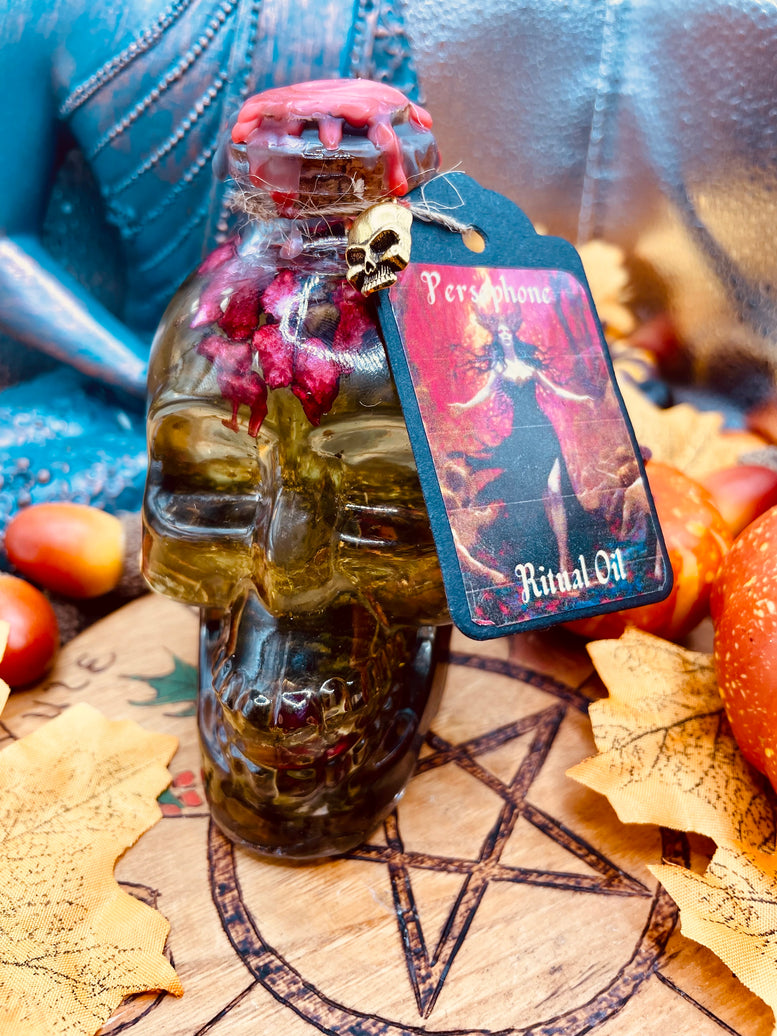 This Beautiful Ritual Oil has been made in honour of Persephone, goddess of Spring and Nature, Queen of the Underworld, Bringer of Fruit.
You can use this oil in rituals pertaining to Fertility, Spring Rites, Rituals for the Dead, Personal Rites of Passage and when going through life changes and transitions as well as a devotional oil and any other rites as you see fit.
This oil is beautifully fragranced with corresponding 100% natural essential oils, it contains a large amount of crystals including chips and stones. Obsidian, citrine, garnet, Quartz and aventurine. It has mint, rose buds and dried pomegranate included also.
This is a Large oil made in a Skull bottle as Skulls are one of the goddess's symbols and has a little skull charm on the outside. The bottle is 10cm tall and 9.3cm wide and contains a lot of oil to last a long time. Anoint candles, spell bags, yourself, ritual tools ect ect.
Because of Persephone's unique relationship with darkness, she symbolizes spirituality and the integration of light and dark. A vulnerable Goddess, she faces her shadows during winter, as her mother Demeter weeps for her. Her energy is mystical and diffuse and because of her dissent into the underworld she is keenly aligned with the spiritual nature within our world.