Red Agate Crystal Heart Incense Stick Holder | Incense | Witchcraft | Wiccan | Pagan | Gift | Reiki | Chakra | Healing | Natural | Gemstones
Sale price

$13.42

Regular price

$14.92

Unit price

per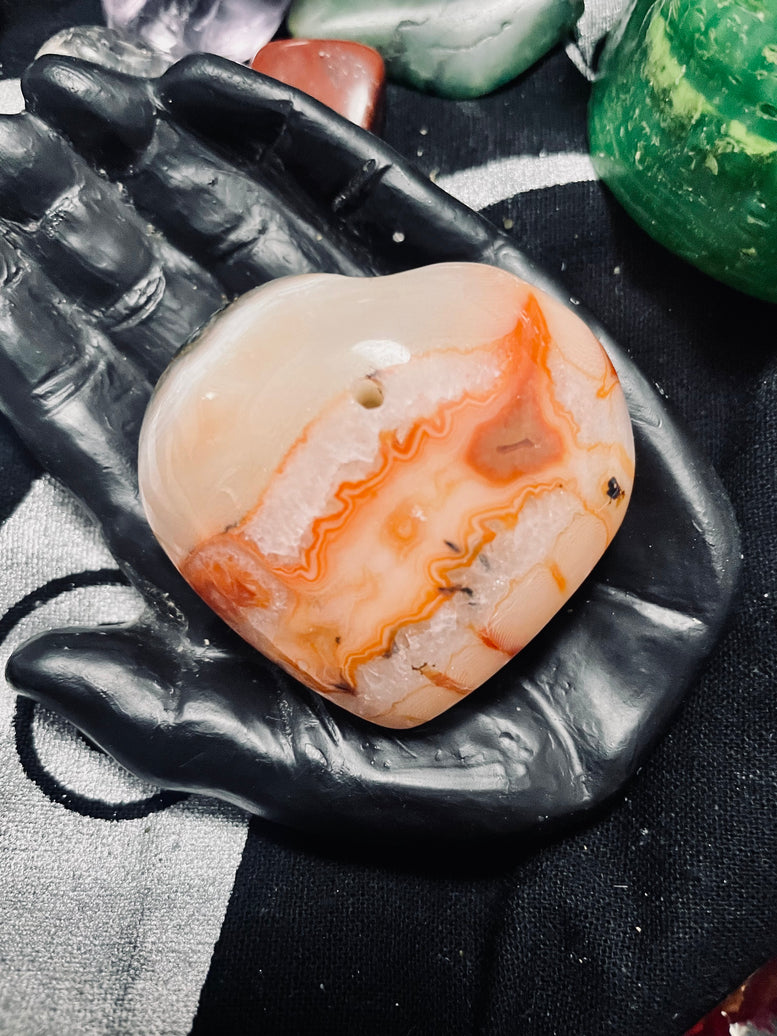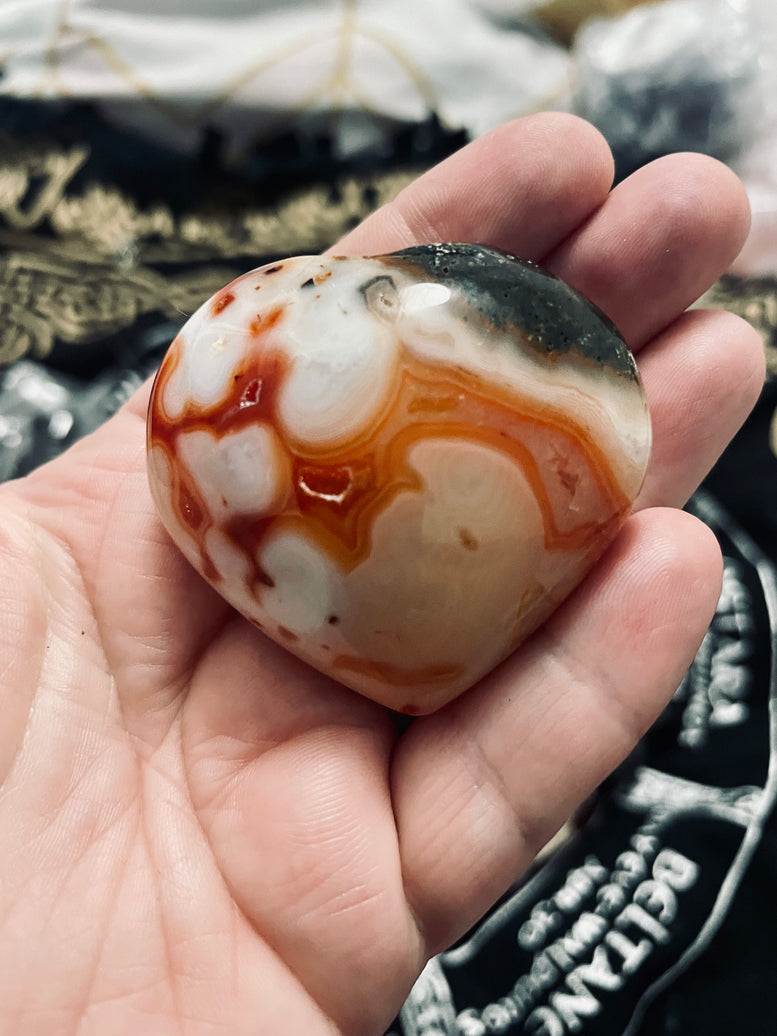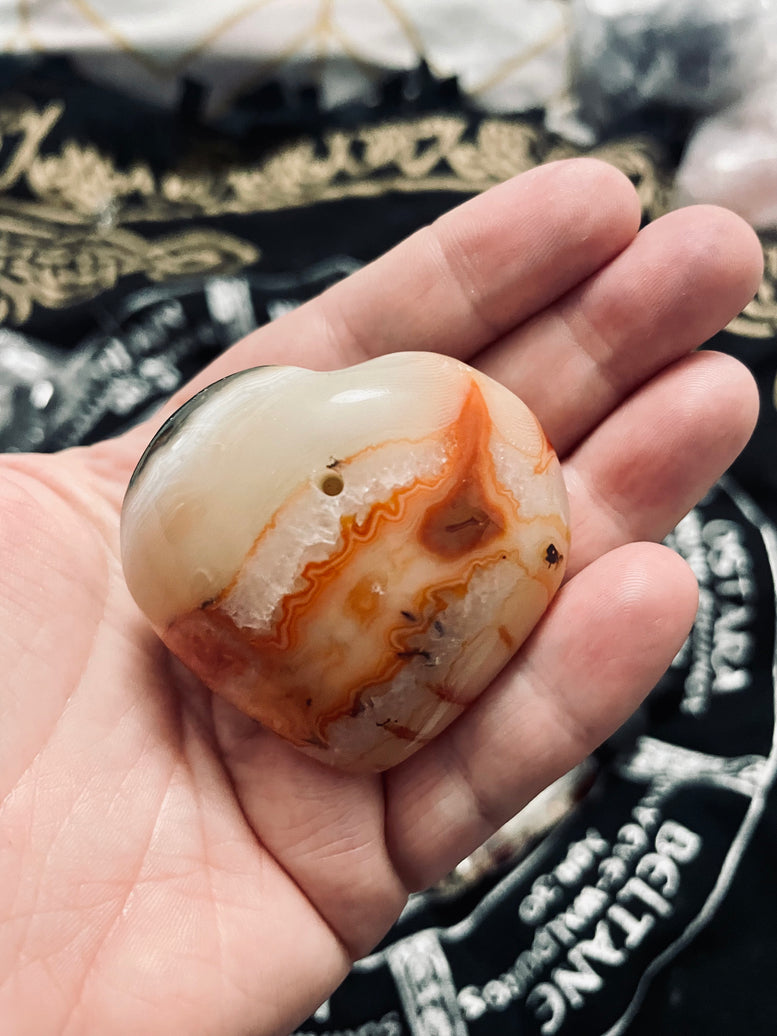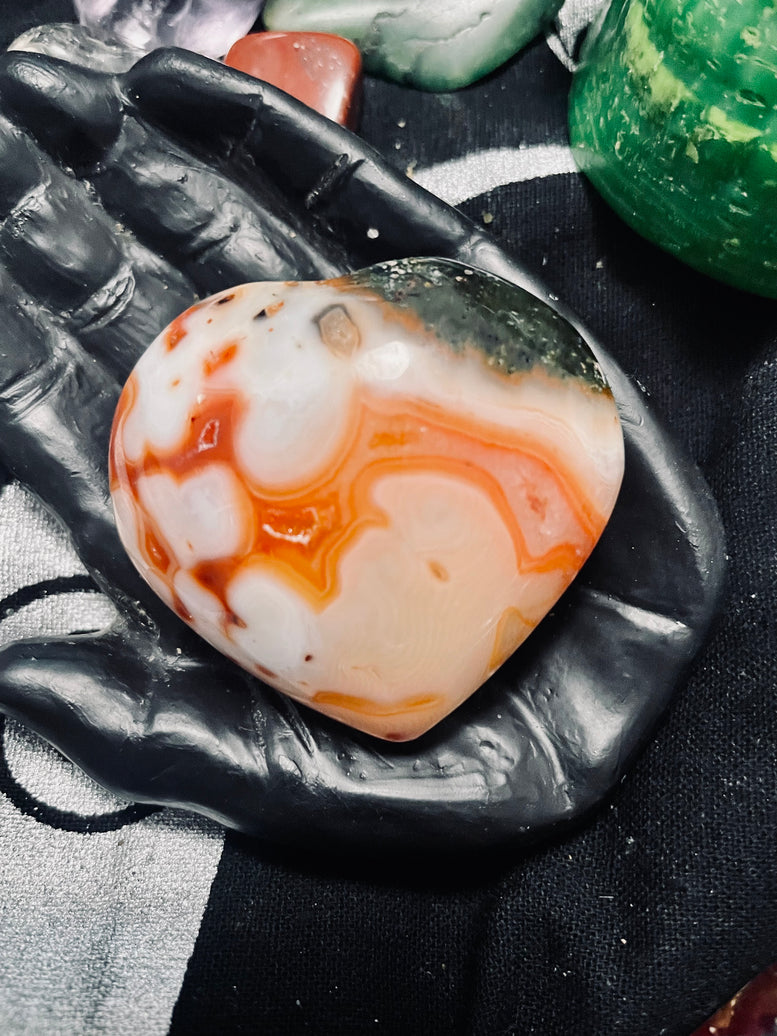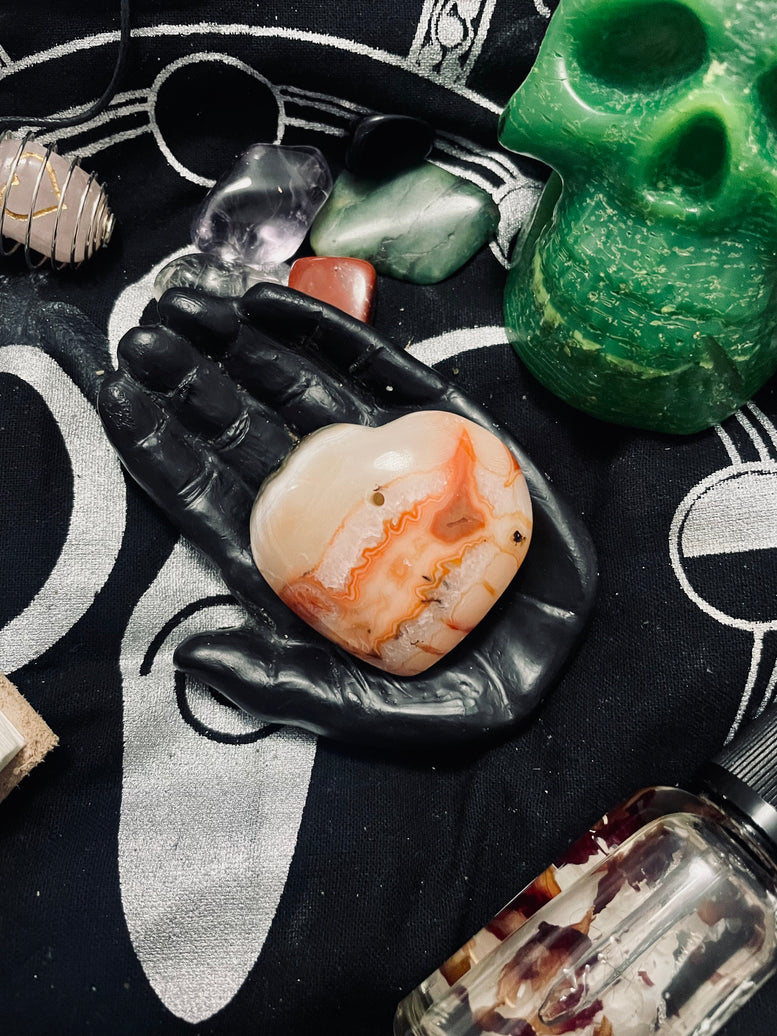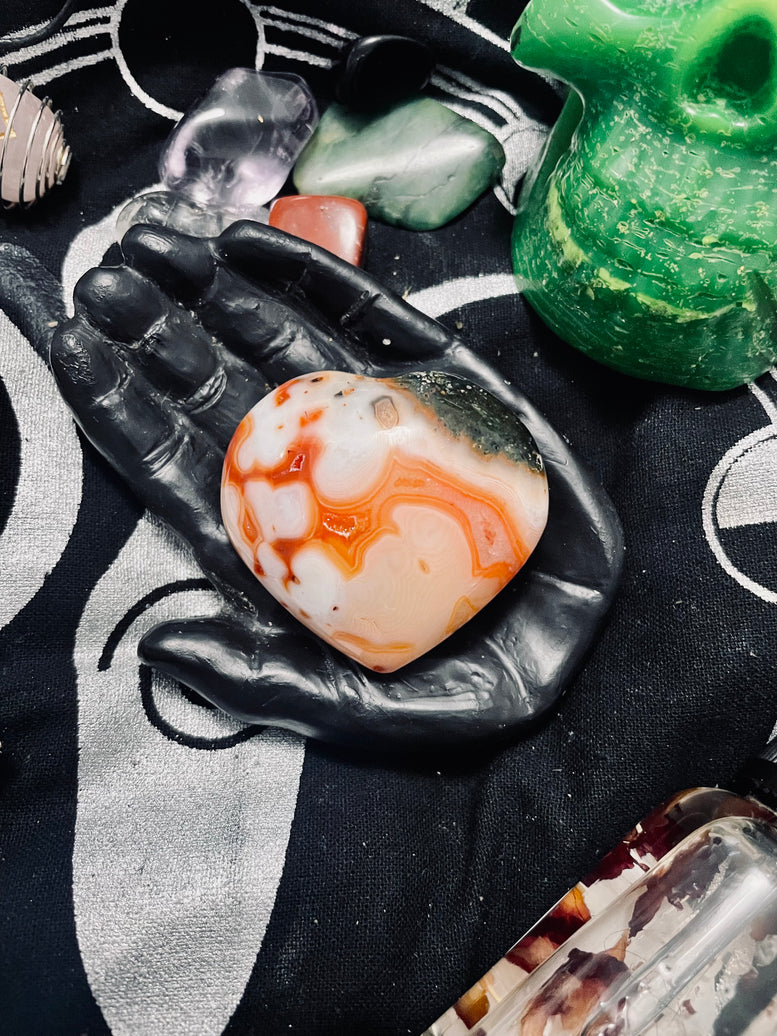 Natural Red Agate Incense Stick Holder - the one in the pictures is the one you will receive
The red agate crystal has been used for centuries as a protection token against negative energies while instilling its wearer with self-confidence and positive vibes. Known as the "warrior's stone," it is said to light the fire in your heart and motivate you to pursue what you want.
It's a great support stone for artists and writers as it helps boost creativity. Crystal experts also claim red agate's energy can have a very positive effect on cooks, chefs, and bakers, as it protects them from accidents in the kitchen. It also provides educators and recreational workers with emotional endurance and patience.
Holistic therapists who regularly work with gemstones recommend red agate for those who struggle with managing their finances. They believe this stone's energy can help people think more logically, which may lead to better decisions when working with a tiny budget. It discourages overspending and wasteful habits and lowers the desire for things that are not necessary in life.
If you use retail therapy as an escape for an anxious mind and a stressful lifestyle, red agate can help you recognize this connection. This wise crystal encourages you to self-reflect on the reasons behind your spending habits and helps you find healthier ways to manage stress and anxiety, like starting an exercise program or discovering a new hobby.