Rose Water & Chamomile Water Room/Body Mists | Facial Toner | Self love | Healing | Self care | Skin Care | Ritual | Cleansing | Wiccan
Sale price

$9.97

Regular price

Unit price

per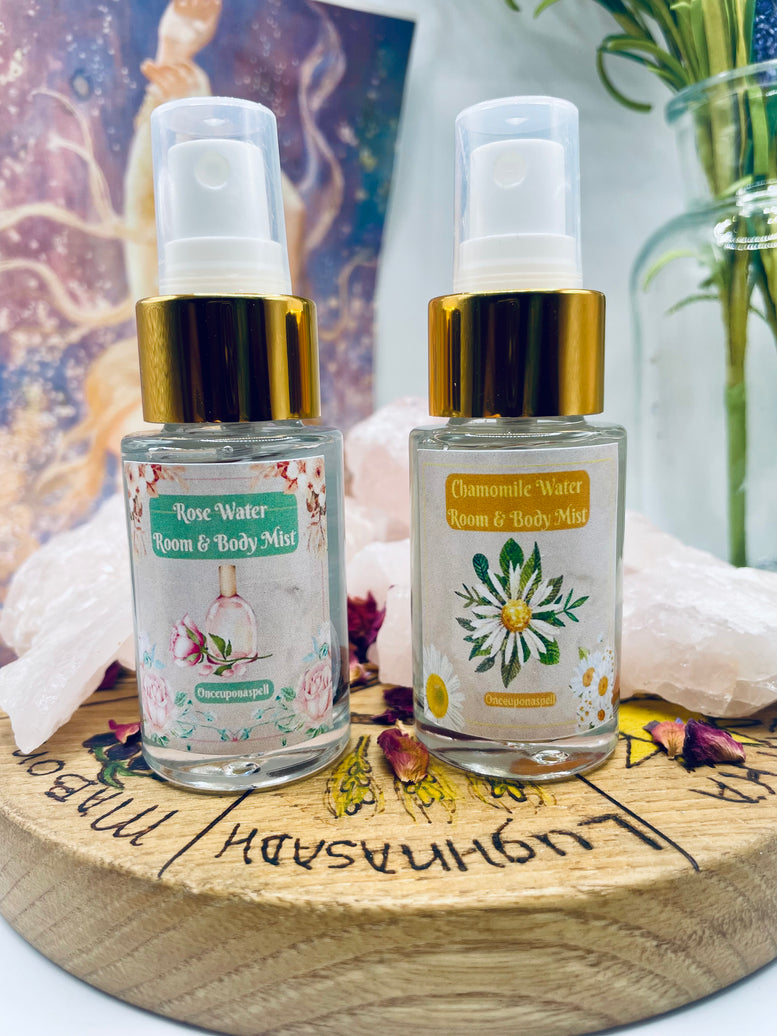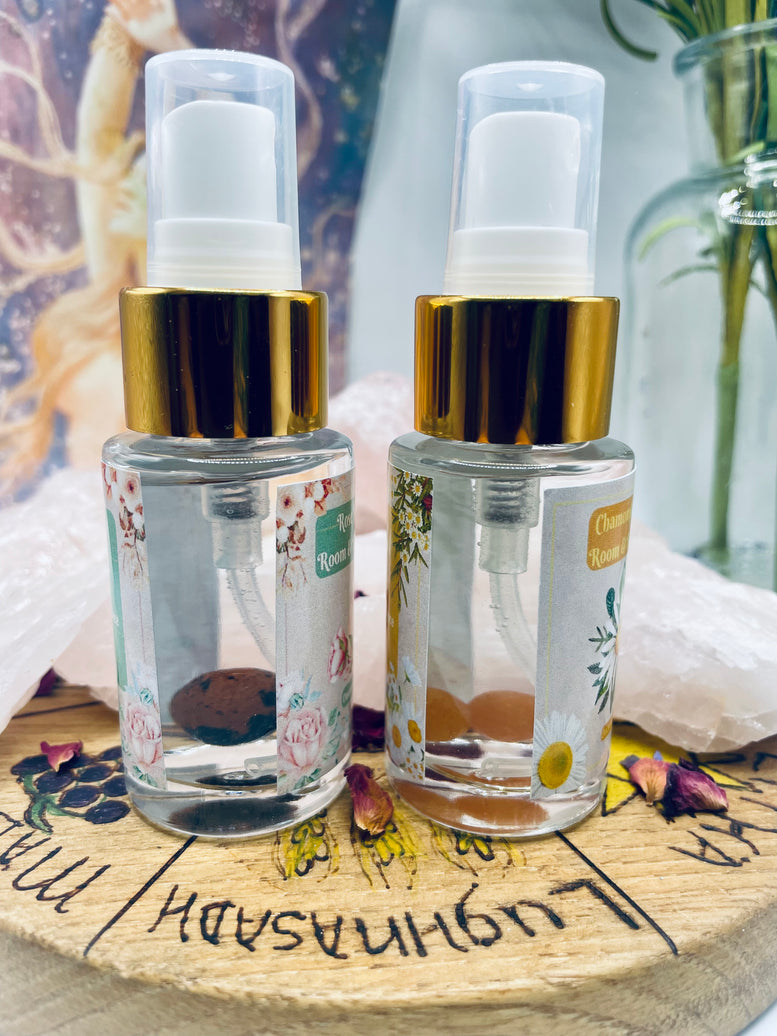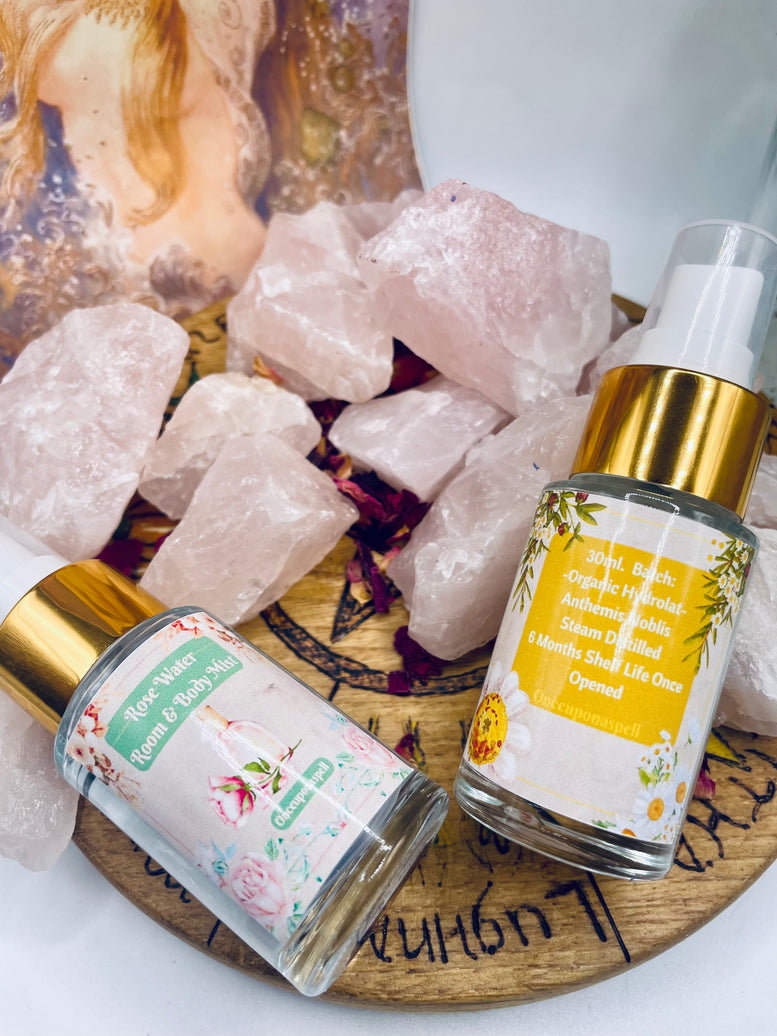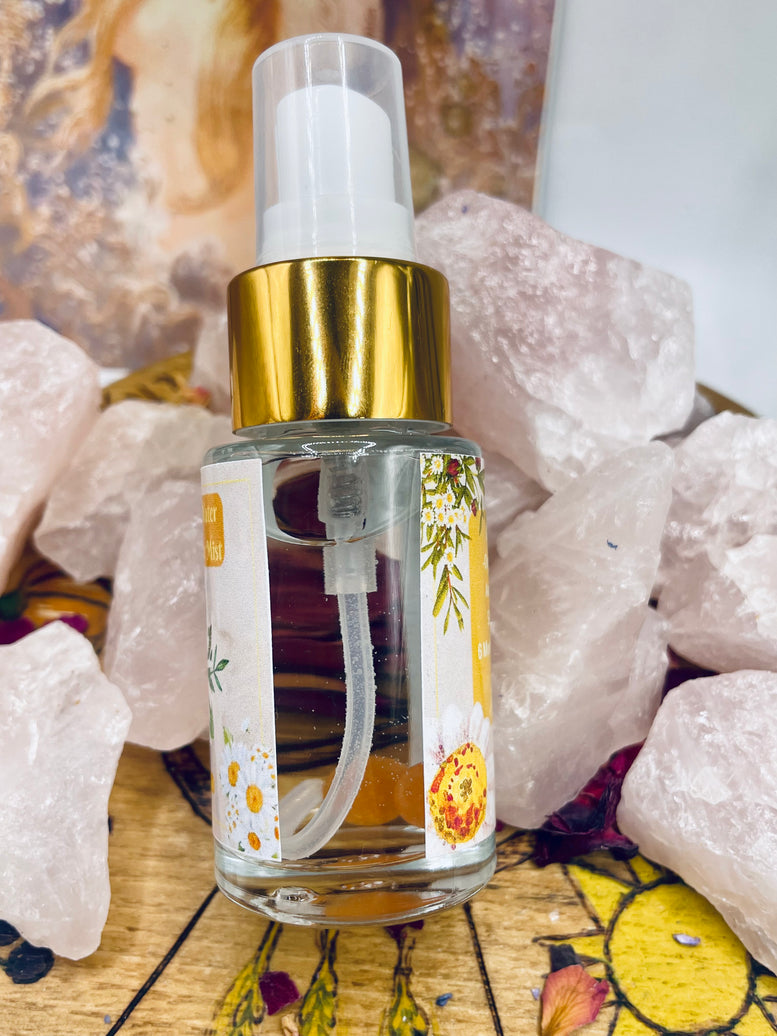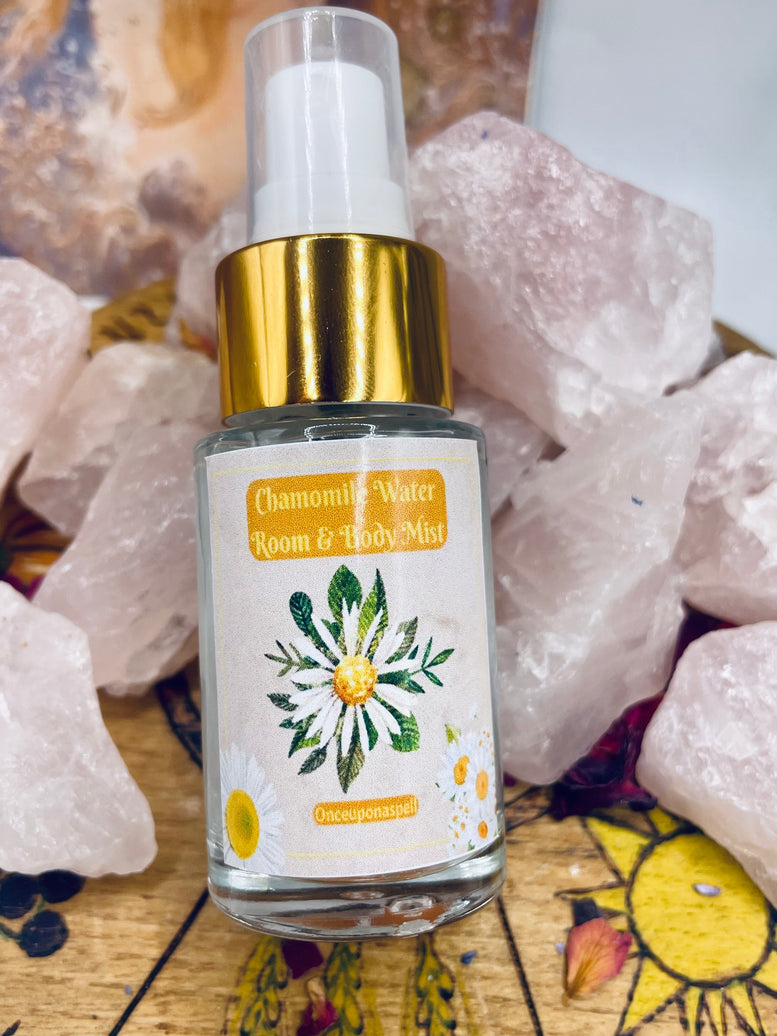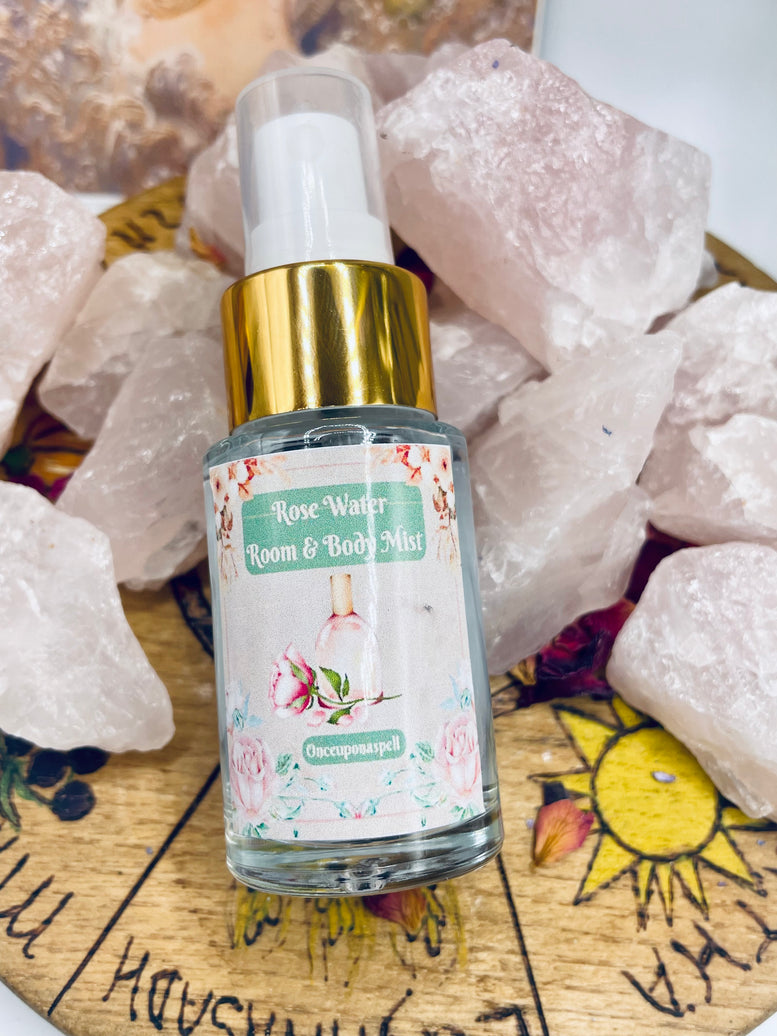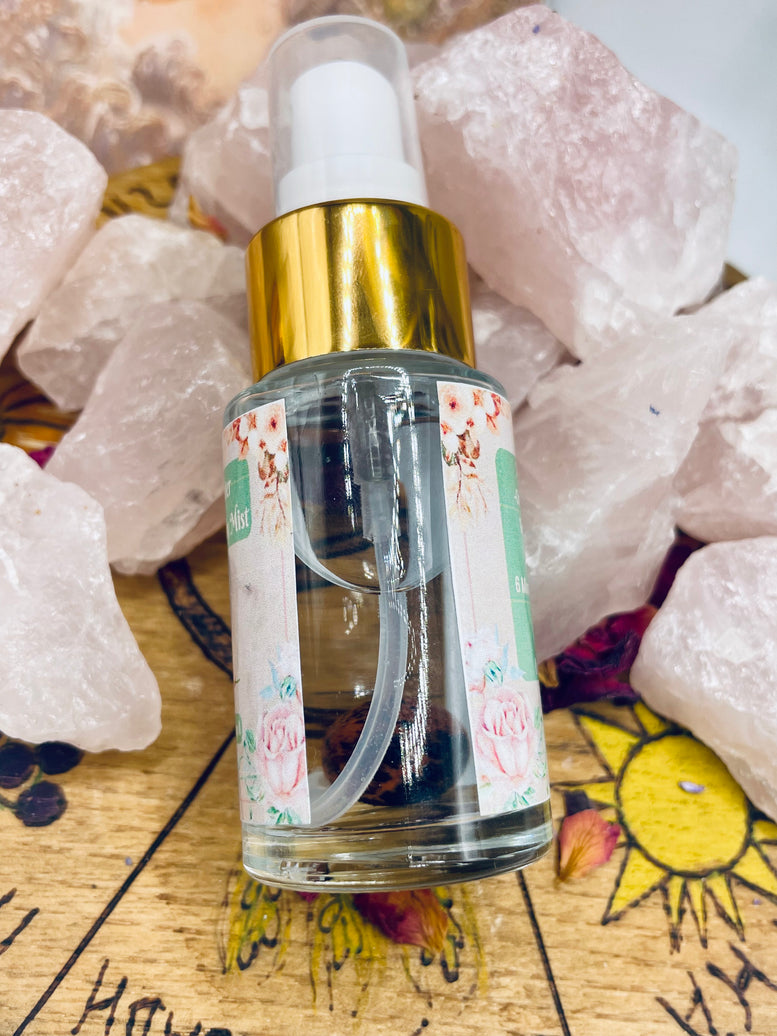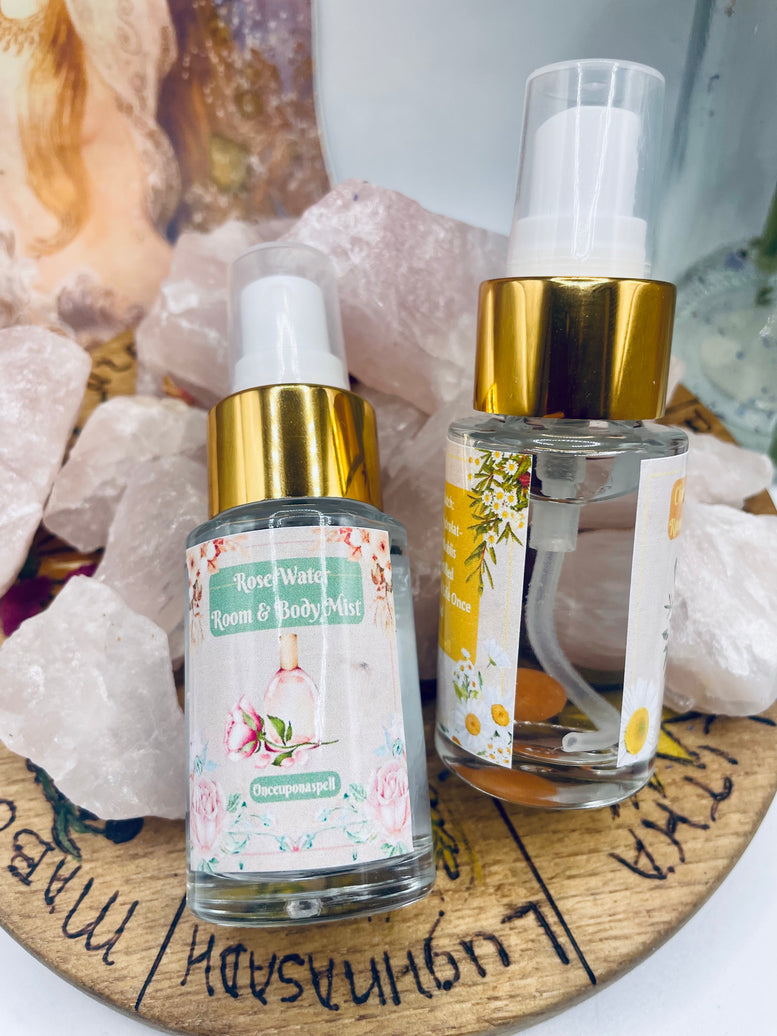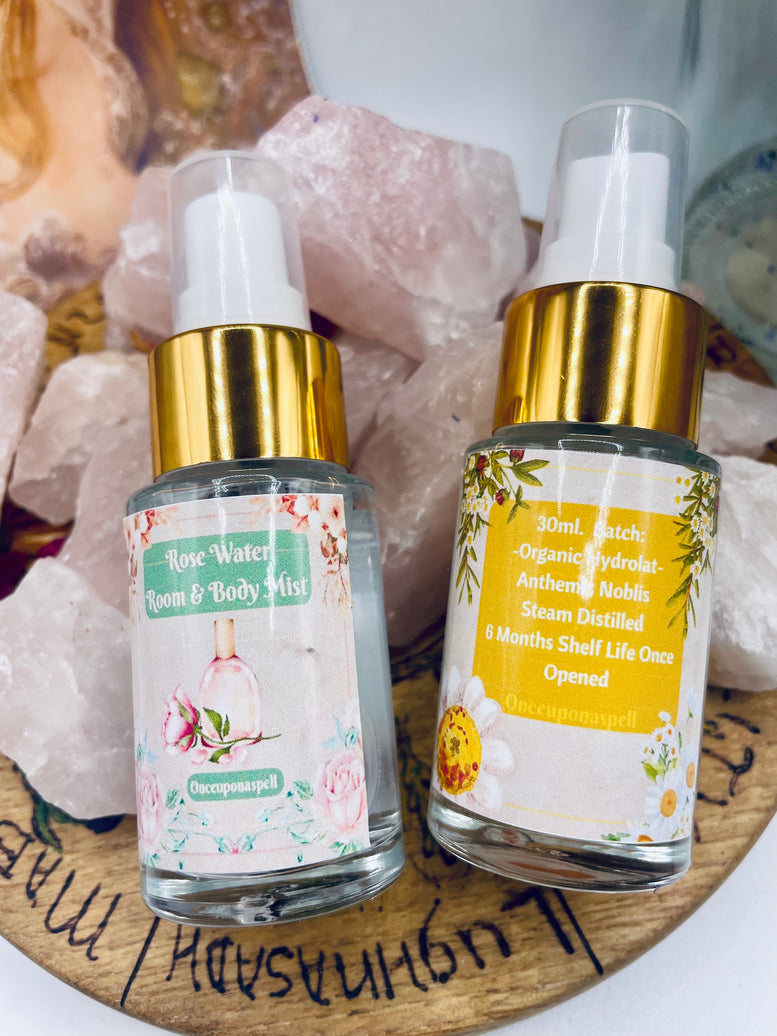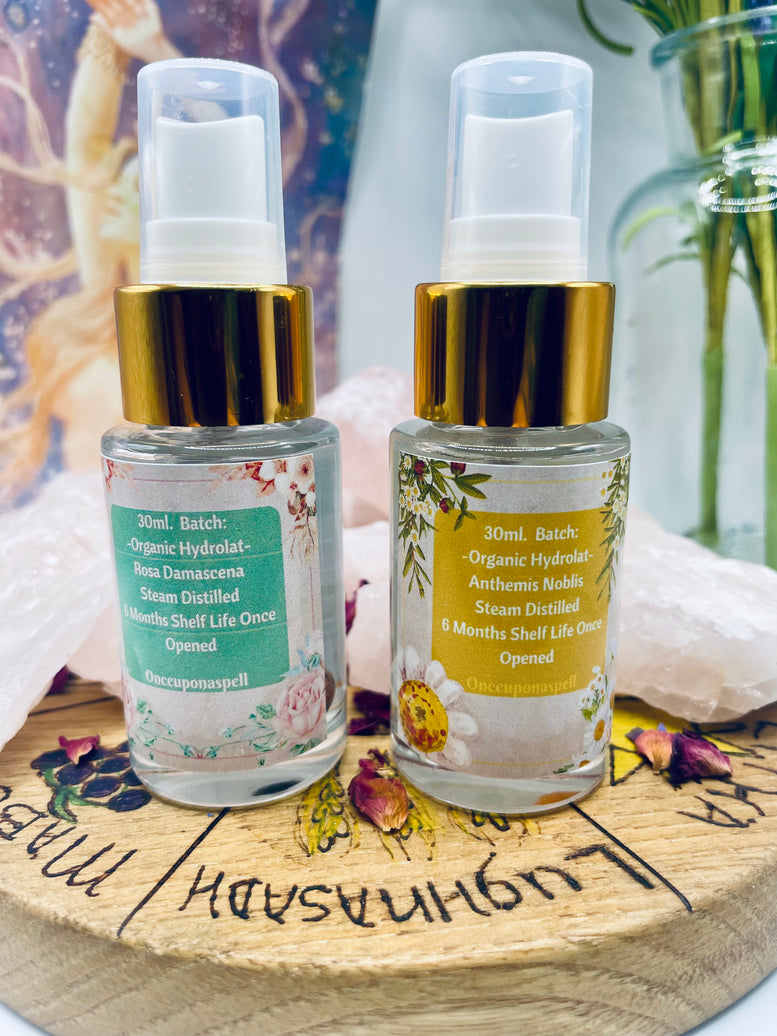 30ml Rose Otto Water & Chamomile Water sold separately or as a gift set.
The rose water has a Mahogany Obsidian mini crystal sphere inside for Aura Protection, Transformation, removing energy blockages, Self expression, creativity, passion, self love and connecting to your higher self.
The Chamomile water has 2 mini sunstone spheres for Joy, Empowerment, Vitality, Strength, courage, Luck, Fortune, Abundance, Confidence, Sexual Energy and Cleansing.
Spiritual Uses of Rose Water & Chamomile Water include using as a room spray to bring in calming and loving energies. Using in your bath ritual by adding to your bath water or using as a spray after your bath for its healing, loving and calming energies. Spritz some rose water over your altar or sacred space to invoke Aphrodite/Venus Loving Energies.
100% natural product
Vegan friendly and plant-based
Free from preservatives
No parabens
Cruelty free
Suitable from age 3+
Made from the steam distillation of Bulgarian rose petals, this floral water is the most exquisite of them all. This product can be used as a natural skin toner.
Rose water makes an excellent Linen spray or can be added to a soothing hot bath.
Rose water helps to retain moisture and is mildly astringent, which helps to even skin tone and improve its appearance. Rose water is particularly useful for mature, dry and sensitive skins.
This Rose Water helps to maintain the pH balance of the skin, stimulate skin cell renewal, even out pigmentation & skin texture, reduce the appearance of broken capillaries and has a calming effect on many skin irritations such as sunburn, acne and rosacea.
This Organic Chamomile Hydrolat is produced as a by product of Roman Chamomile Essential Oil production.
A soothing and relaxing Water, Chamomile is ideal as a facial or hair toner and for soothing irritated skin.
Chamomile floral water is so mild it is ideal for use on babies. It can be added to bath water or used as a calming bedding / pillow spray. Also good for homemade wipes for babies and young children as it is gentle on the hands, face and sore bottoms.
It is used widely in skincare and is said to be a good all-in-one make up remover, skin cleanser and toner. It can be used on all skin types, however, if you have dry skin it is best to mix it with Lavender floral water for long term use.
This floral water can also be used as a wonderful calmer for pets in stressful situations. Simply spray the water around them to calm them.