Samhain Blessings Ritual Altar Spell Candles | Divination | Ancestors | Spirit | Witchcraft | Wiccan | Pagan | Candles | Halloween
Sale price

$14.97

Regular price

Unit price

per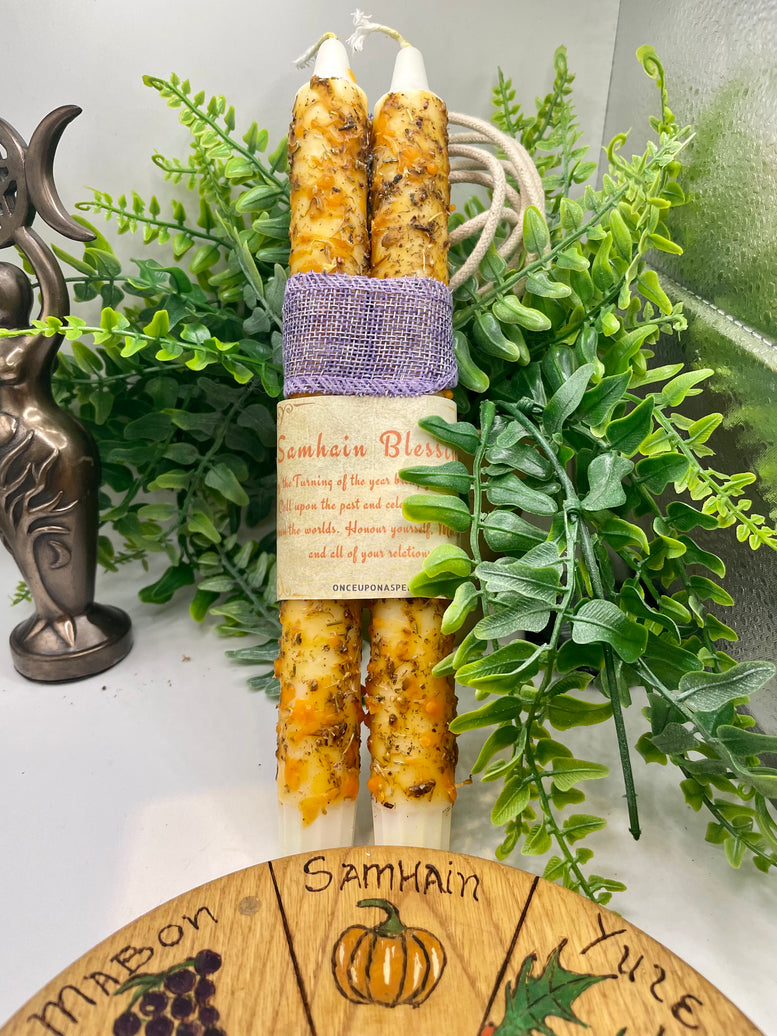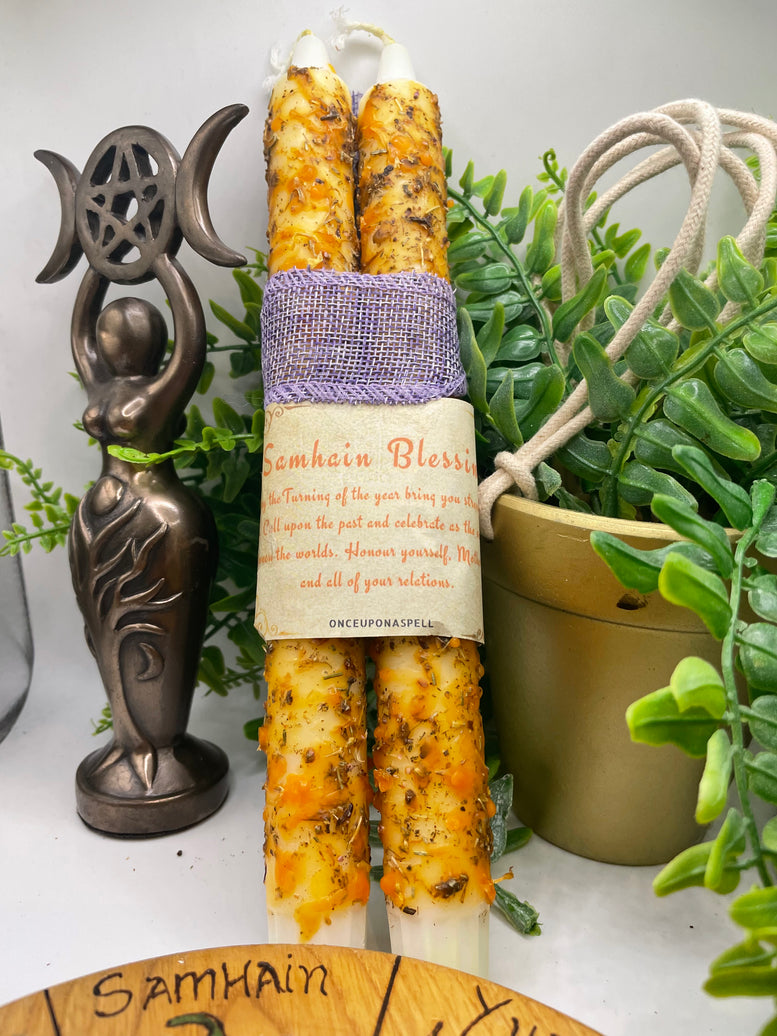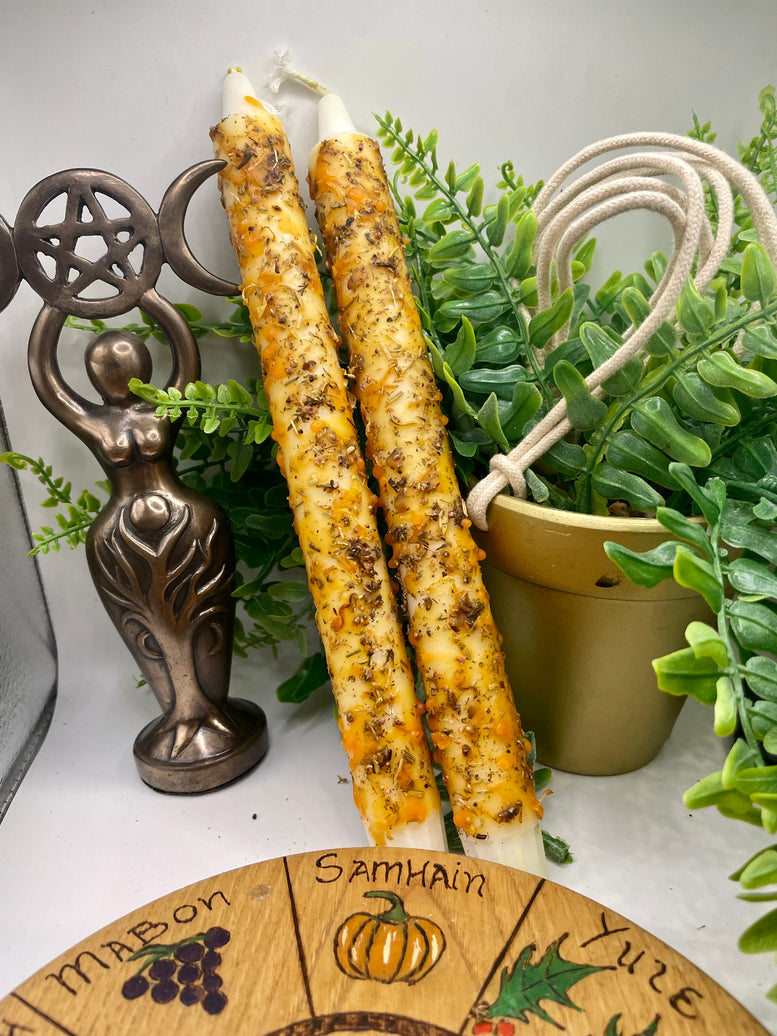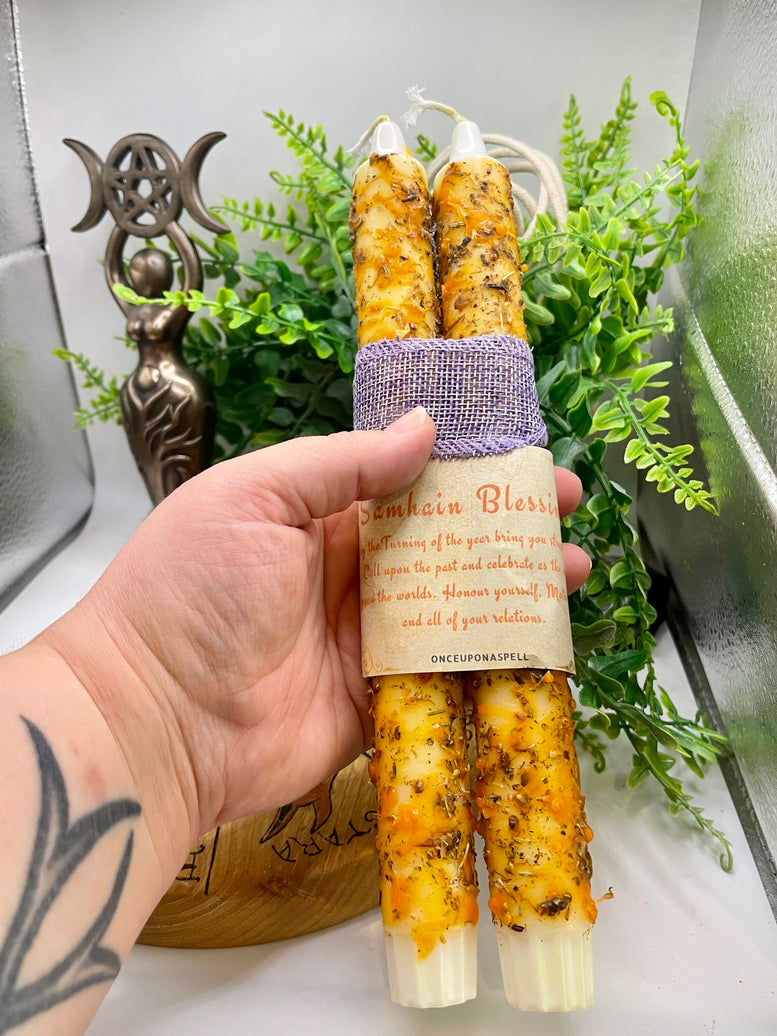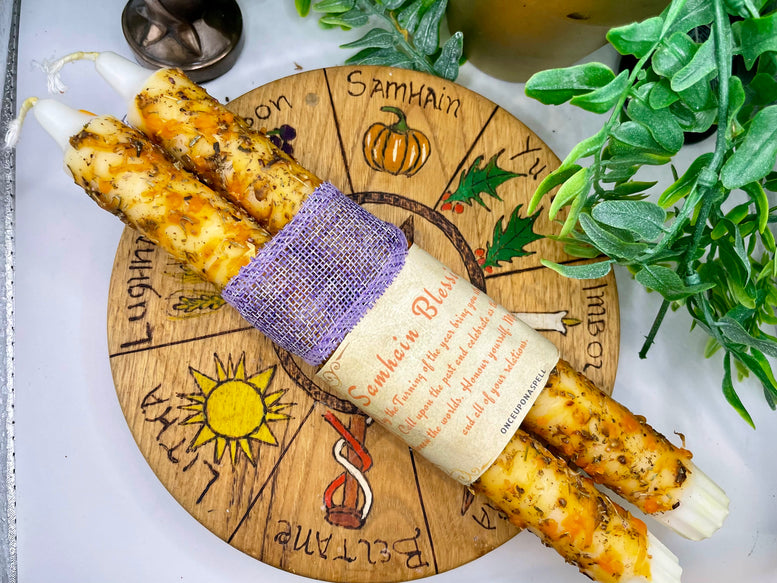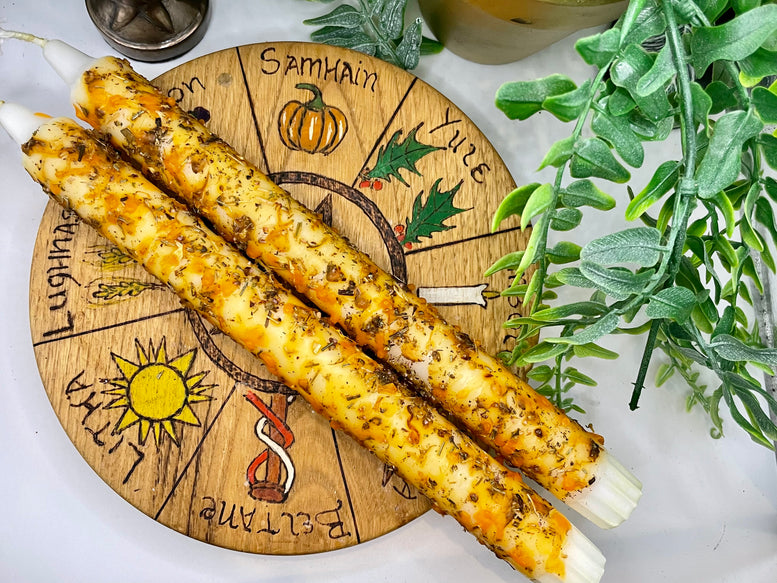 These beautiful Pure Natural Wax Candles have been made using Essential oils and Herbs associated with Samhain. They come as a set of 2.
The candles are 25cm Tall 2.3cm wide with a burn time of around 10 hours.
The candles are made from renewable and sustainable material, No palm oil and low-soot and Co²-neutral burning.
Samhain - is considered by Wiccans to be one of the four Greater Sabbats. Samhain is considered by some as a time to celebrate the lives of those who have passed on, and it often involves paying respect to ancestors, family members, elders of the faith, friends, pets, and other loved ones who have died. In some rituals the spirits of the departed are invited to attend the festivities. It is seen as a festival of darkness, which is balanced at the opposite point of the wheel by the festival of Beltane, which is celebrated as a festival of light and fertility.
There is a prayer on the label, each time you finish burning the candle, state the prayer and then blow out the candle, this will send your intentions out into the universe.