Sex & Lust Spell Oil | Pagan | Witchcraft | Wicca | Ritual Oil | Spell Oil | Fragrance | Essential Oils | Vegan | Come to me
Sale price

$6.95

Regular price

$7.73

Unit price

per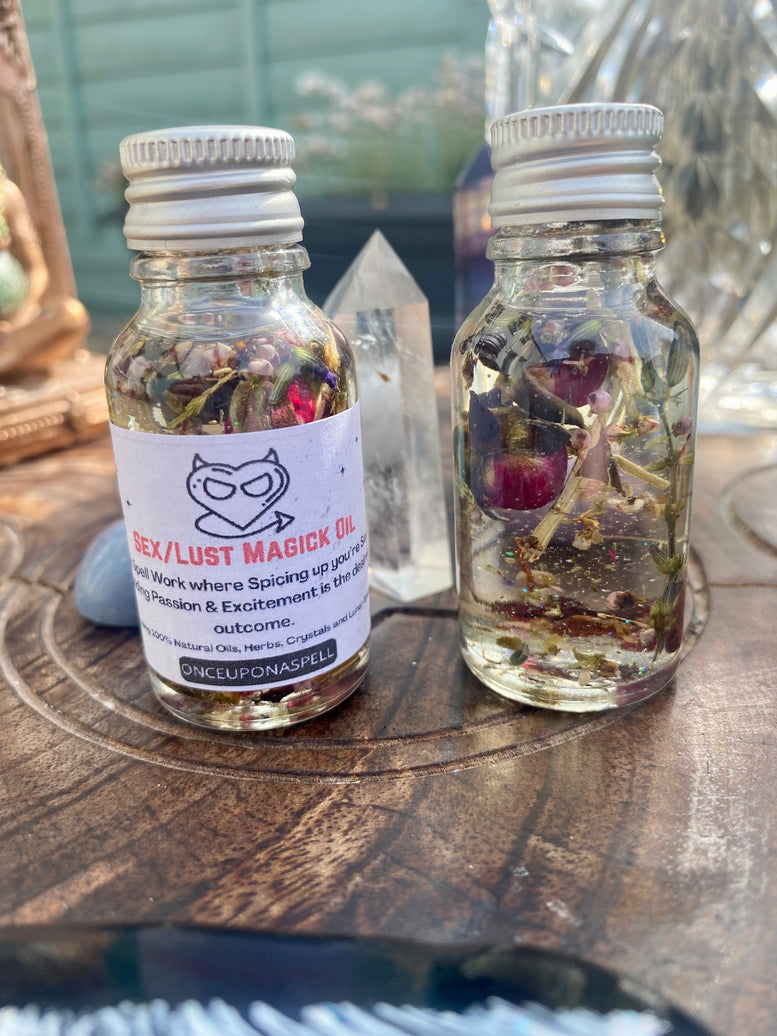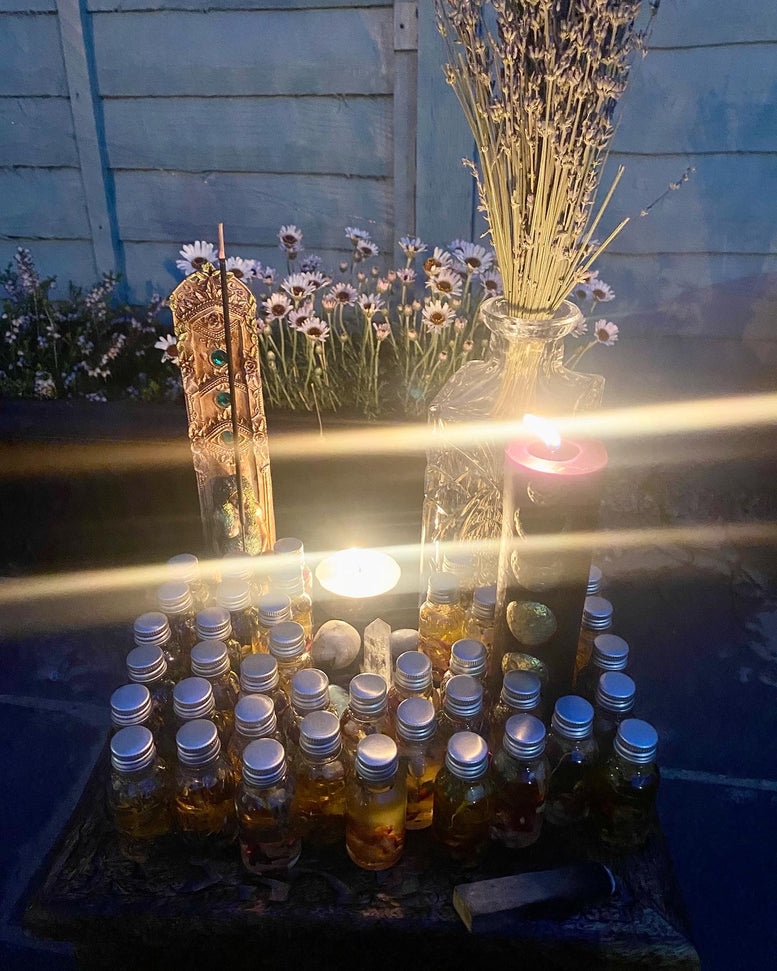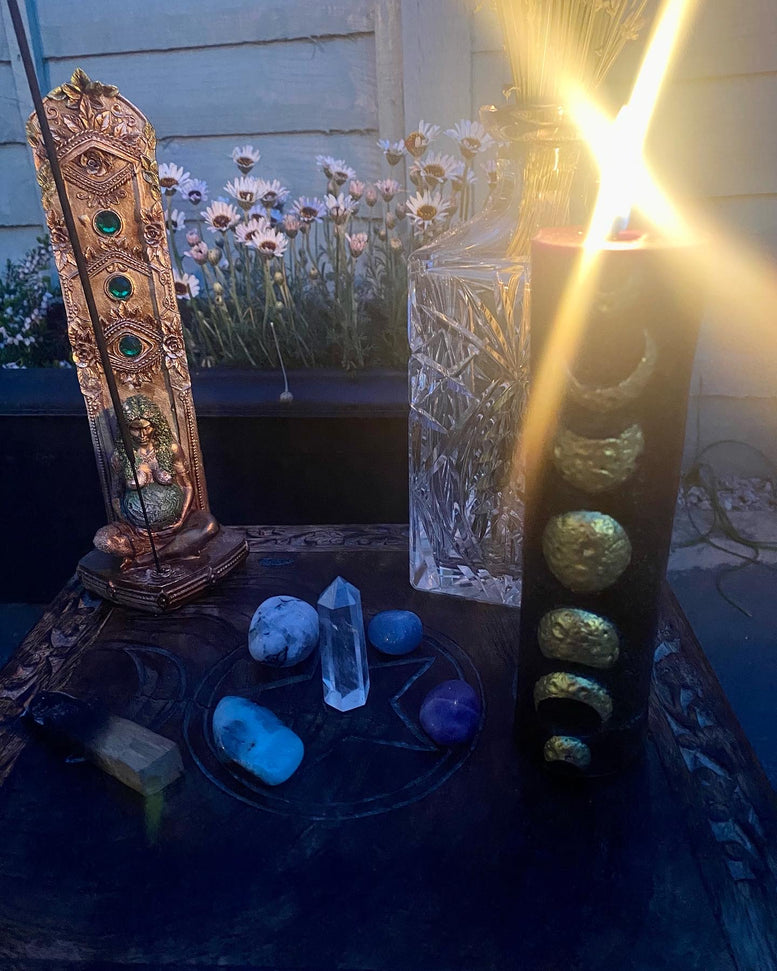 This is a 15ml Screw top Bottle of Hand Blended Ritual Oil for use in Spells for Sex and Lust. If spicing up your sex life, Excitement and Passion are what you want, then this will aid in your spell work to manifest your desires.
Made using 100% Natural Essential oils, Herbs and Crystals.
You can use this oil to anoint candles, poppets, charm bags, Windows, Doors, Sigils, Talismans, Spell Bags, Tools and spell bottles.
Lovingly Handmade, this oil has been charged under the Pink Full Moon on 16/04/2022. Magickally, this Moon is ideal for Magick of a Joyous, Playful, and Youthful nature. Ideal for manifestations, Love spells and positive Intentions.