Small and XL Witchy Crystal Confetti Scoops | Crystals | Scoops | Witchcraft | Mystery | Gift | Surprise | Pouch | Crystal Healing | Chakra
Sale price

$8.00

Regular price

Unit price

per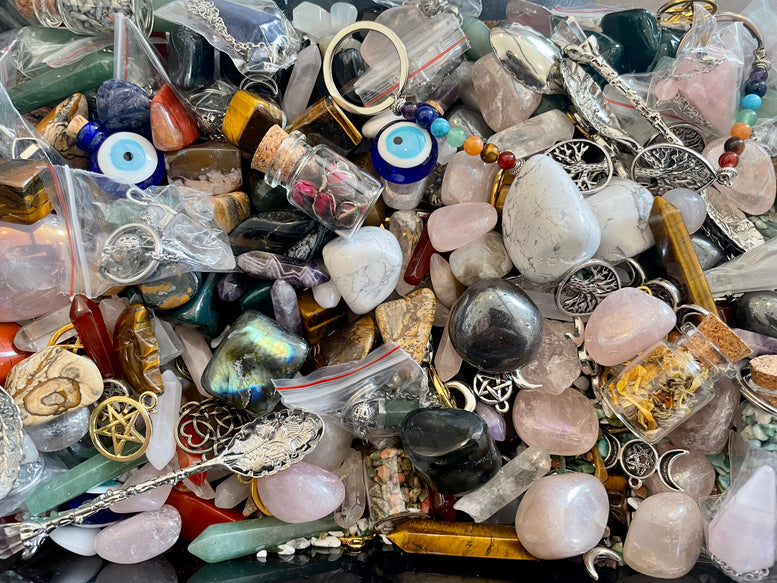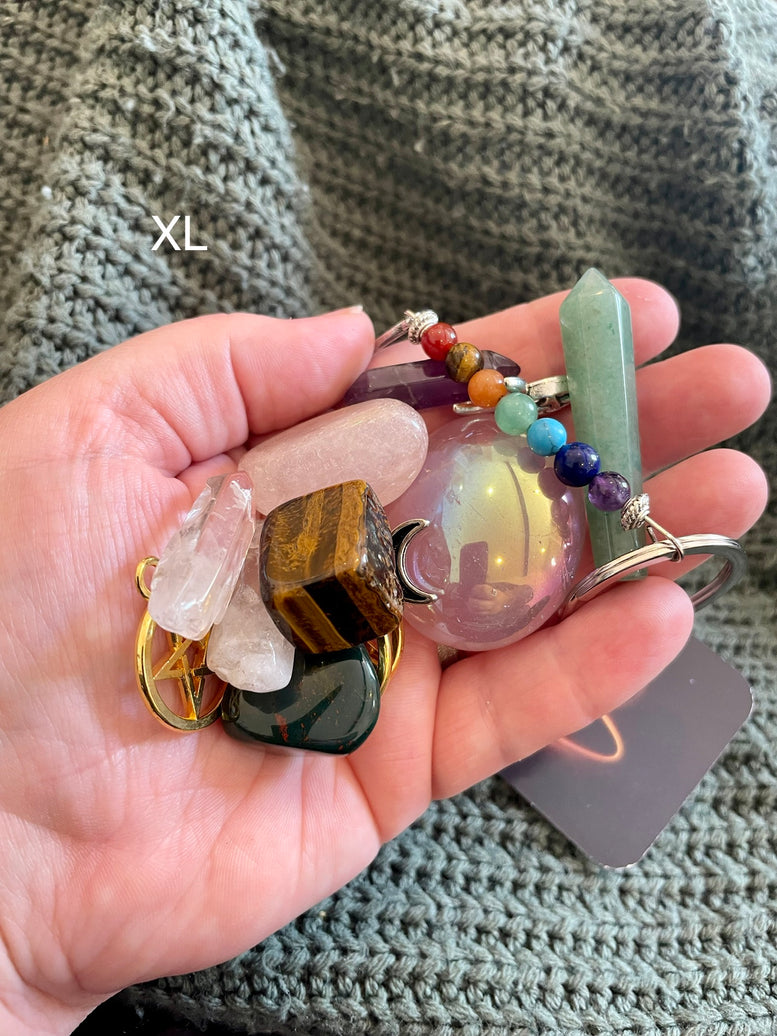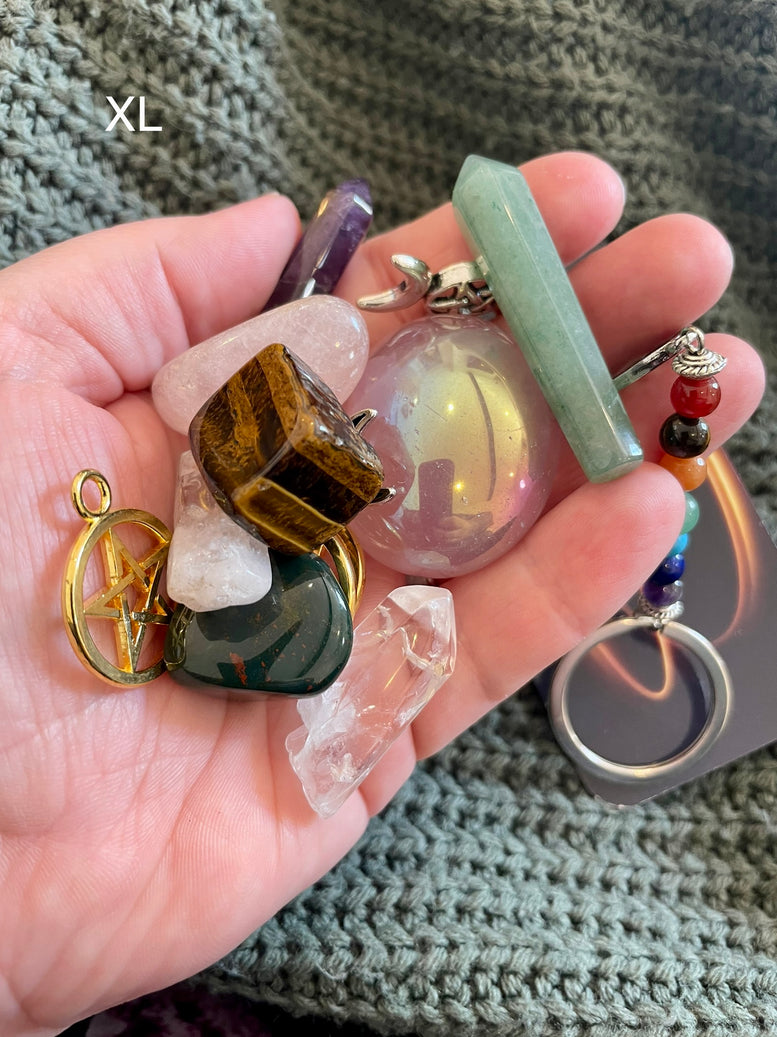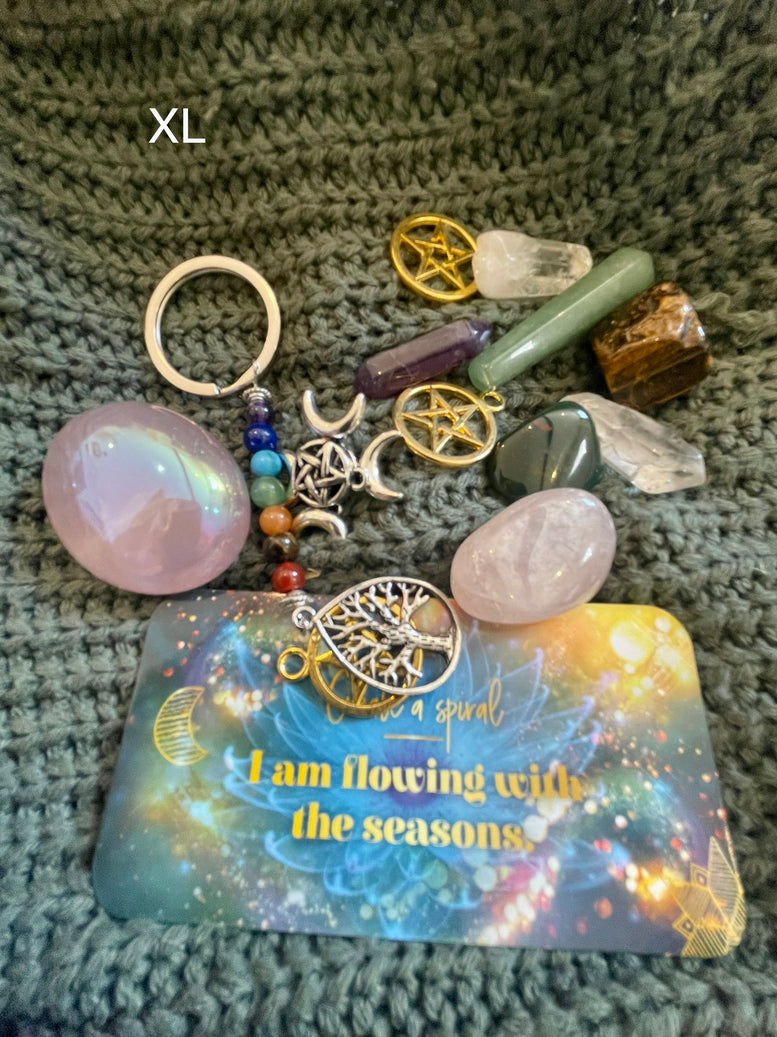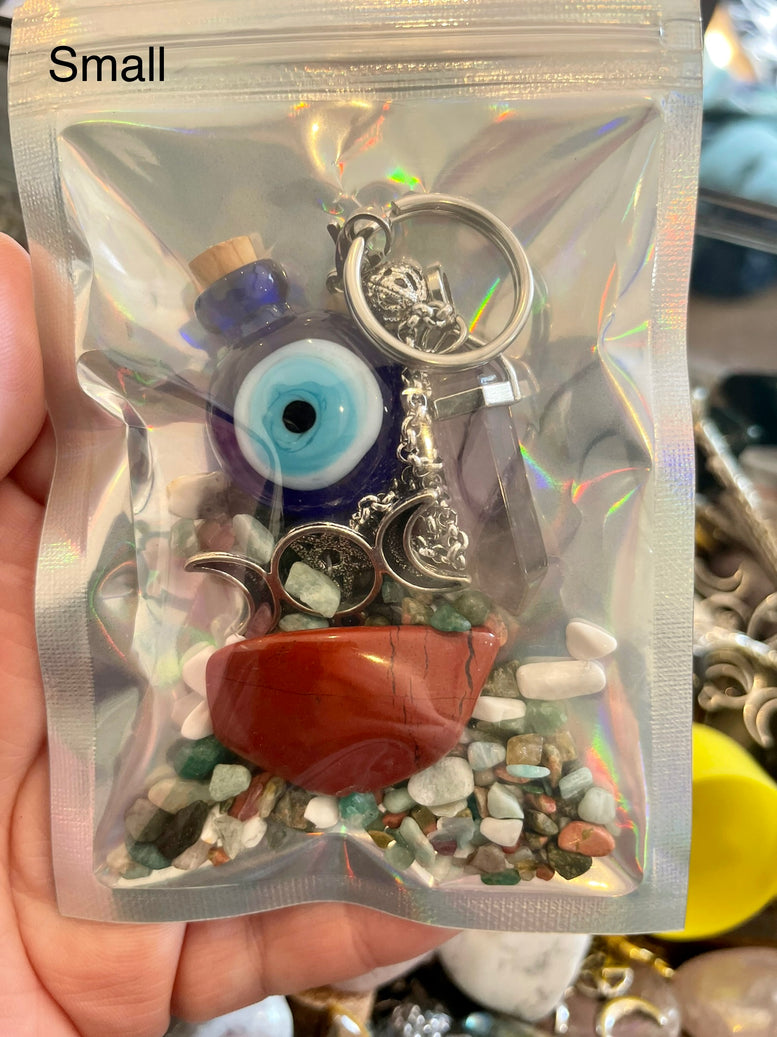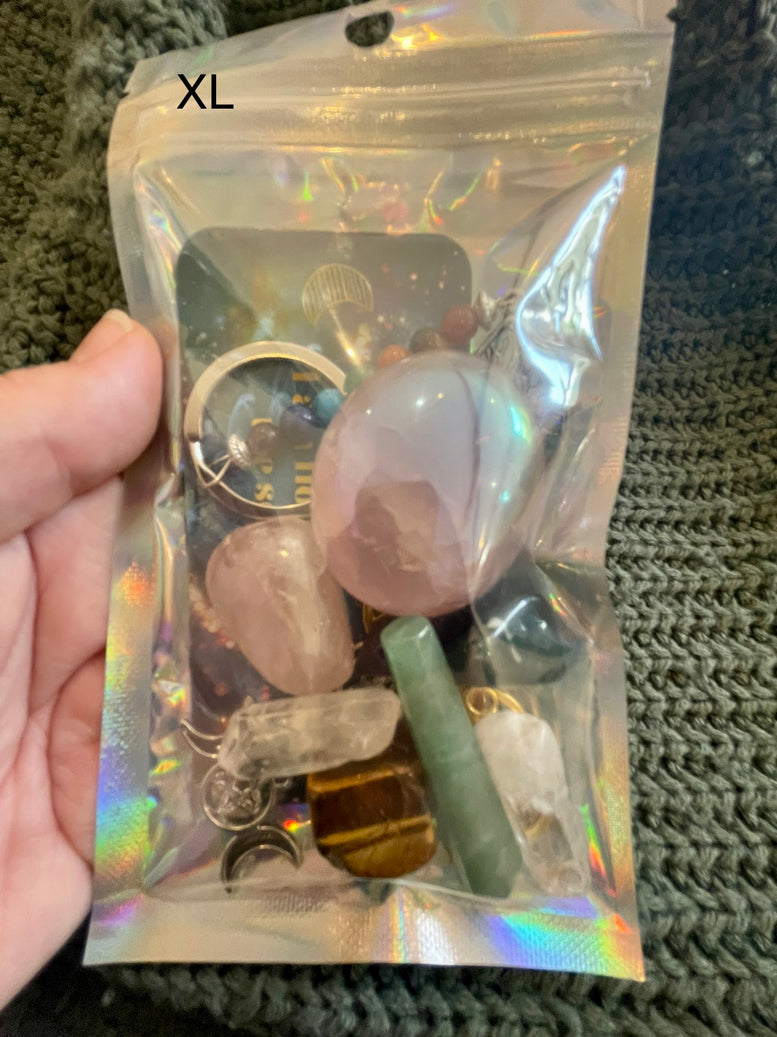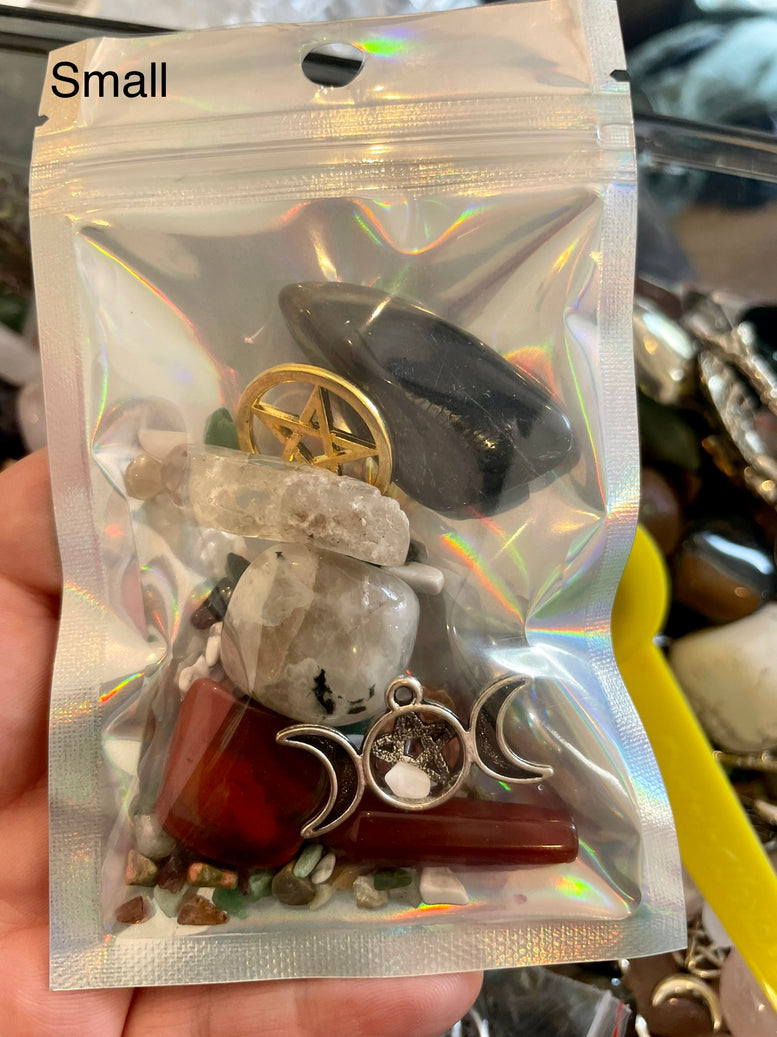 Witchy Crystal confetti scoops
Small or XL
Want to see your order scooped?! Send me a message after placing your order and I will do a video on Tiktok for you.
This mix really has a lot of amazing items, palm stones, carvings, Points, tumbles, chips, herbs, Charms, Keyrings, Pendulums, Spoons and lots more! There are some rarer items including Moonstone and Labradorite crystals and some special carvings!
I have shown some examples in the pictures of scoops. Every order comes with a hand selected manifestation Card.