The Goth Witch Gift Set | Gothic | Occult | Baphomet | Horned God | Witch Kit | Wiccan | Pagan | Witchcraft | Incense | Oils | Candles
Sale price

$55.48

Regular price

$61.65

Unit price

per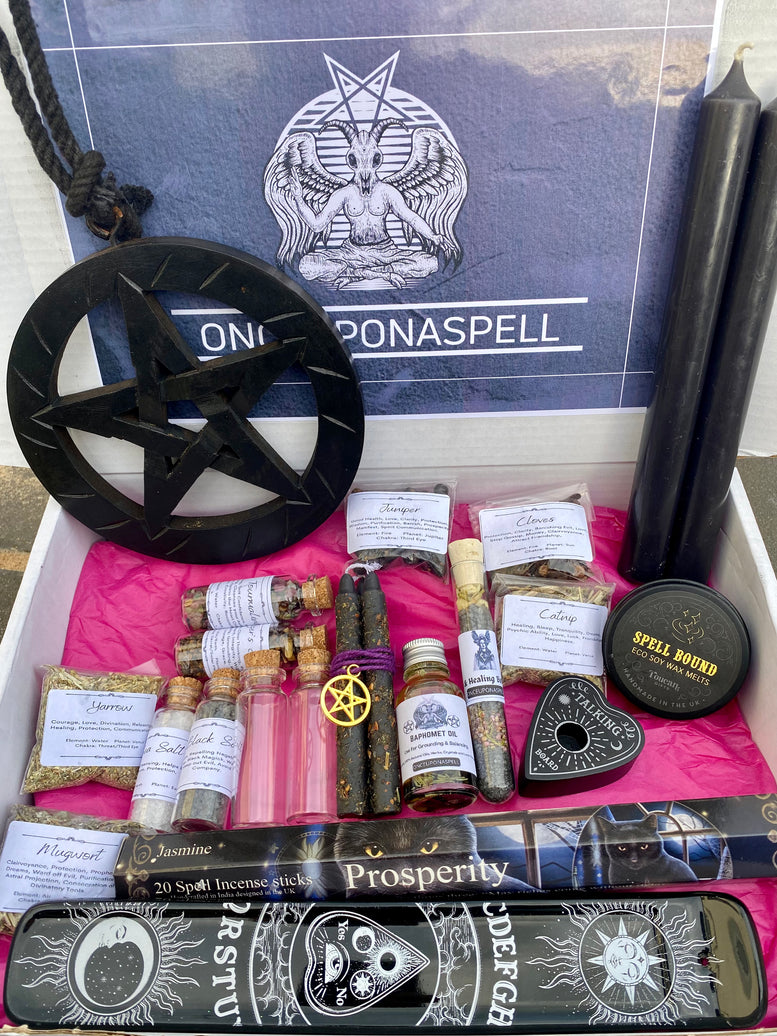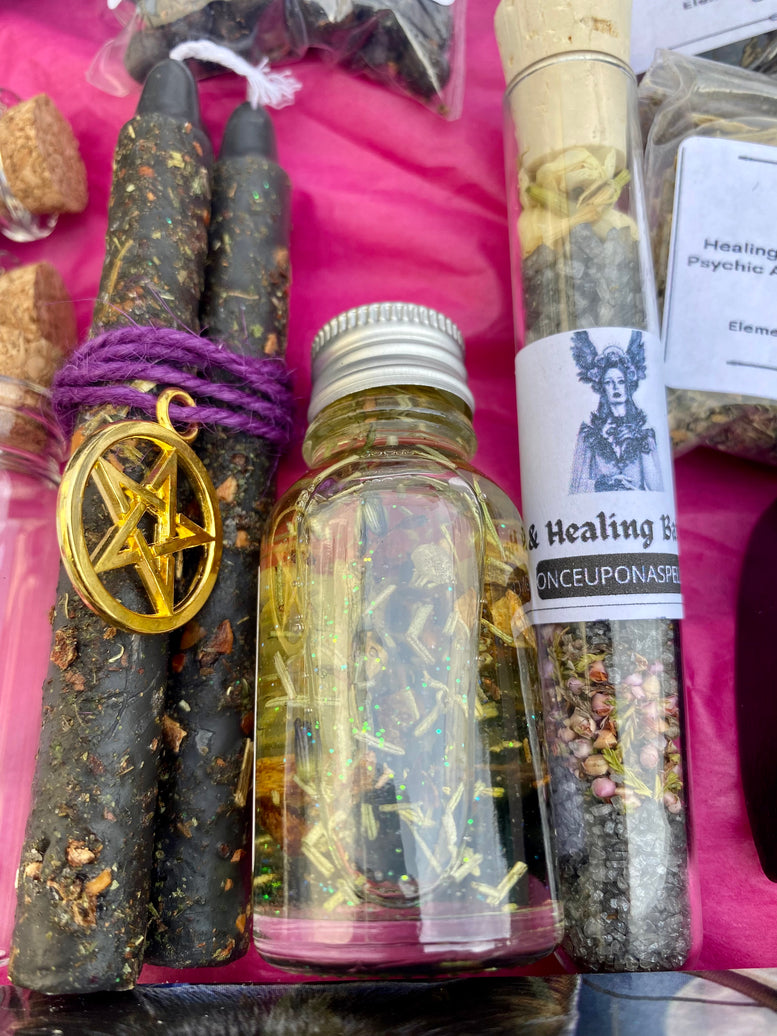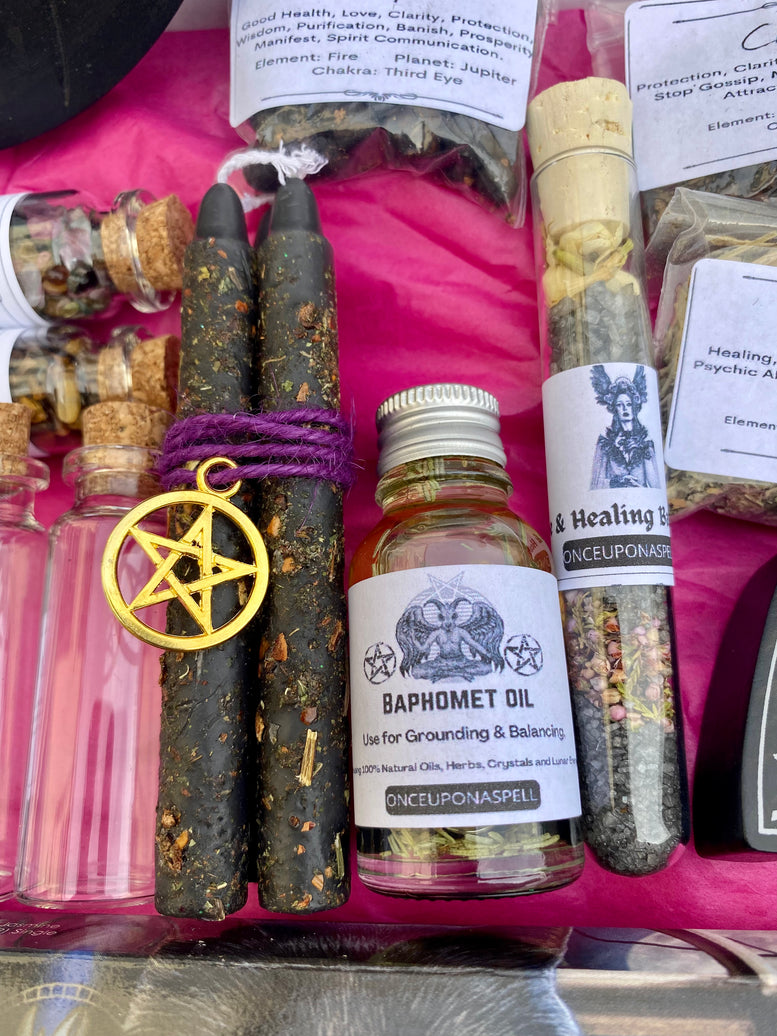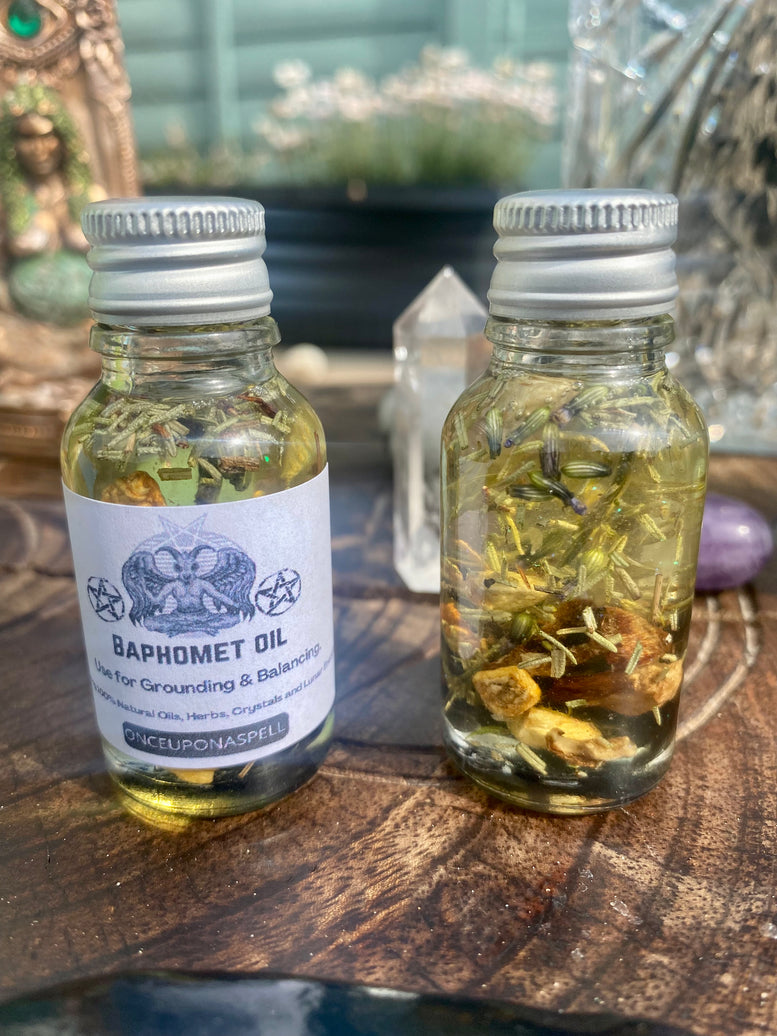 This is a gift set for the Gothic Witch, or anyone who likes their Magick and Aesthetic a little darker!
Included in this set is:
1 Porcelain Occult Incense Holder
1 Anne Stokes Incense Sticks Box
2 Black Altar Candles
3 Hand Rolled Protection Spell Candles
1 Occult Candle Holder
2 x Bottles of Crystal Chips
2 x Empty Spell Bottles
1 Black Salt Bottle
1 Sea Salt Bottle
1 Tin of Gothic Wax Melts
1 Black Hanging Pentagram - Made from wood, this black hanging black Pentagram is thought to provide protection and can be hung around the home, office or even in the car.
5 Herbs
1 Baphomet Oil - use for Grounding and Balance. You can use this oil to anoint candles, poppets, charm bags, Windows, Doors, Sigils, Talismans, Spell Bags, Tools and spell bottles.
Lovingly Handmade, this oil has been charged under the Pink Full Moon on 16/04/2022. Magickally, this Moon is ideal for Magick of a Joyous, Playful, and Youthful nature. Ideal for manifestations, Love spells and positive Intentions.
1 x Love & Healing Bath Shot - made with herbs, sea salts and 100% natural essential oils