The Horned God Protection Ritual Spell Candles | Deity | Cernunnos | Baphomet | Wiccan | Pagan | Witchcraft | Protection | Gift Set | Occult
Sale price

$16.78

Regular price

$18.65

Unit price

per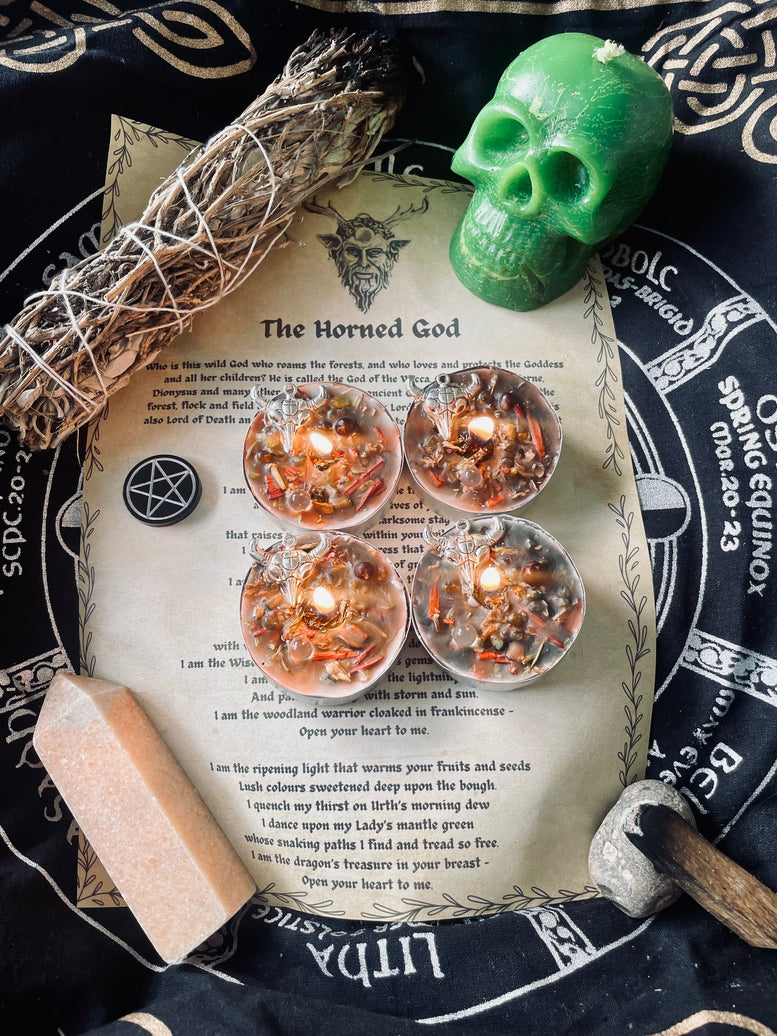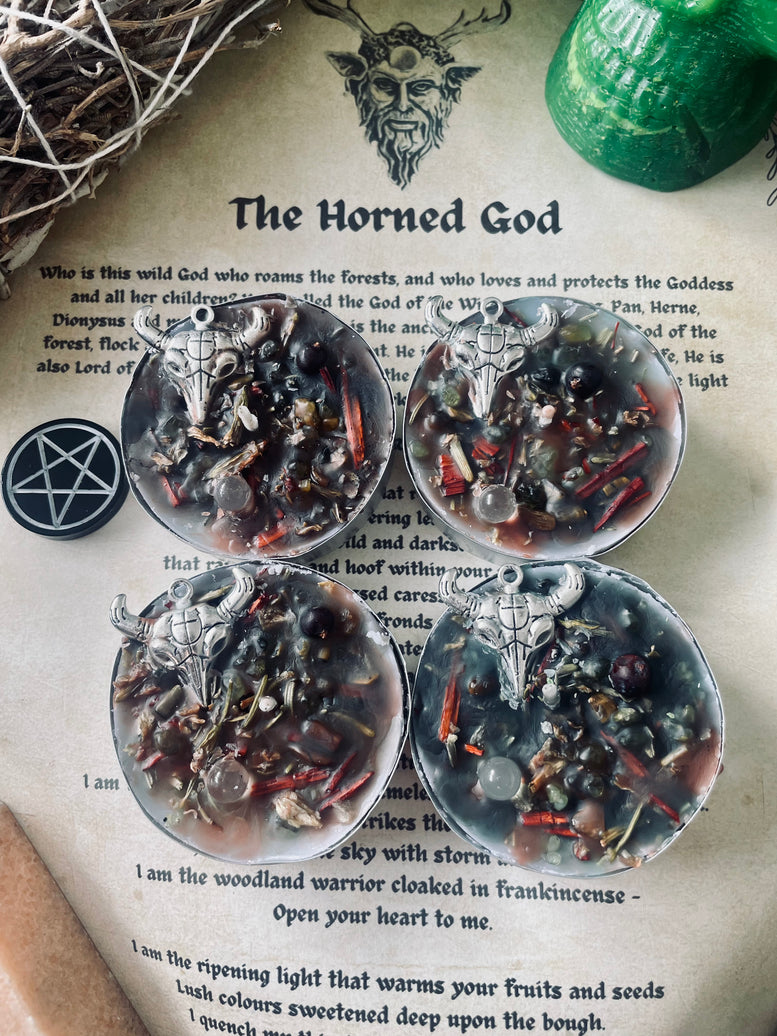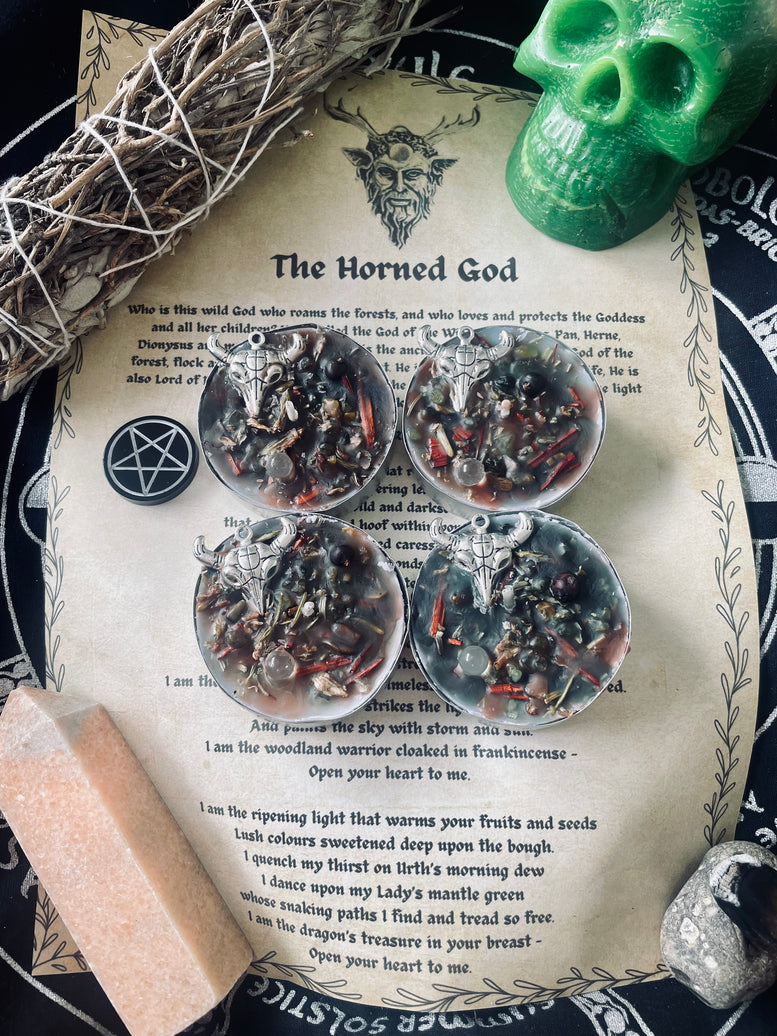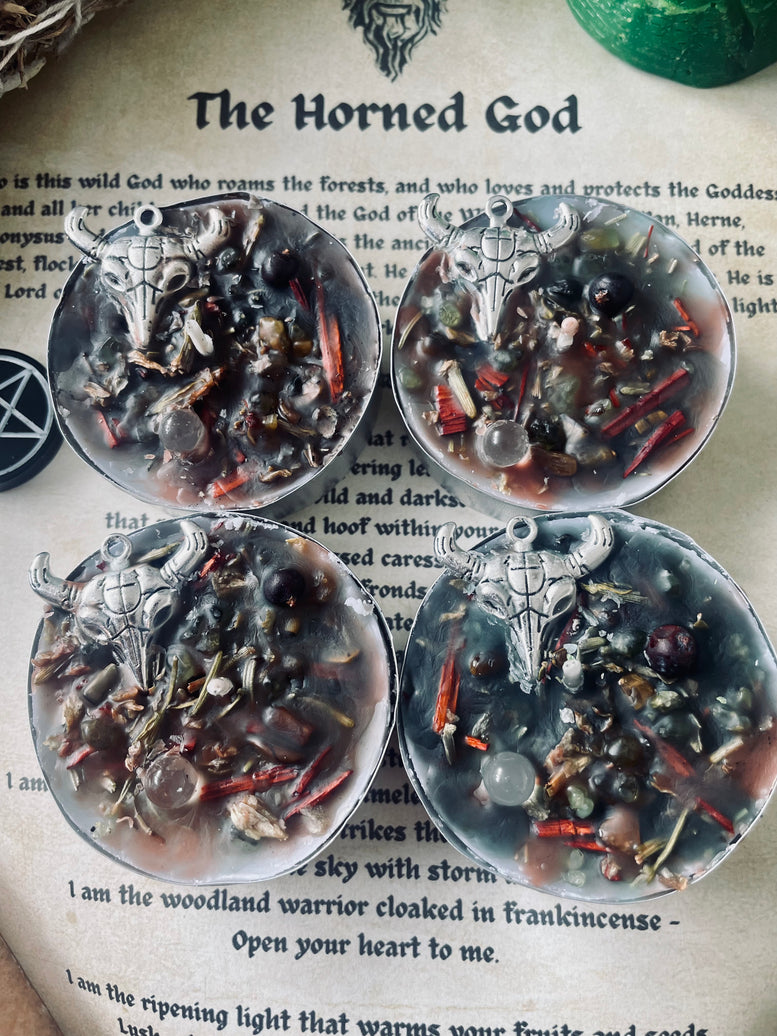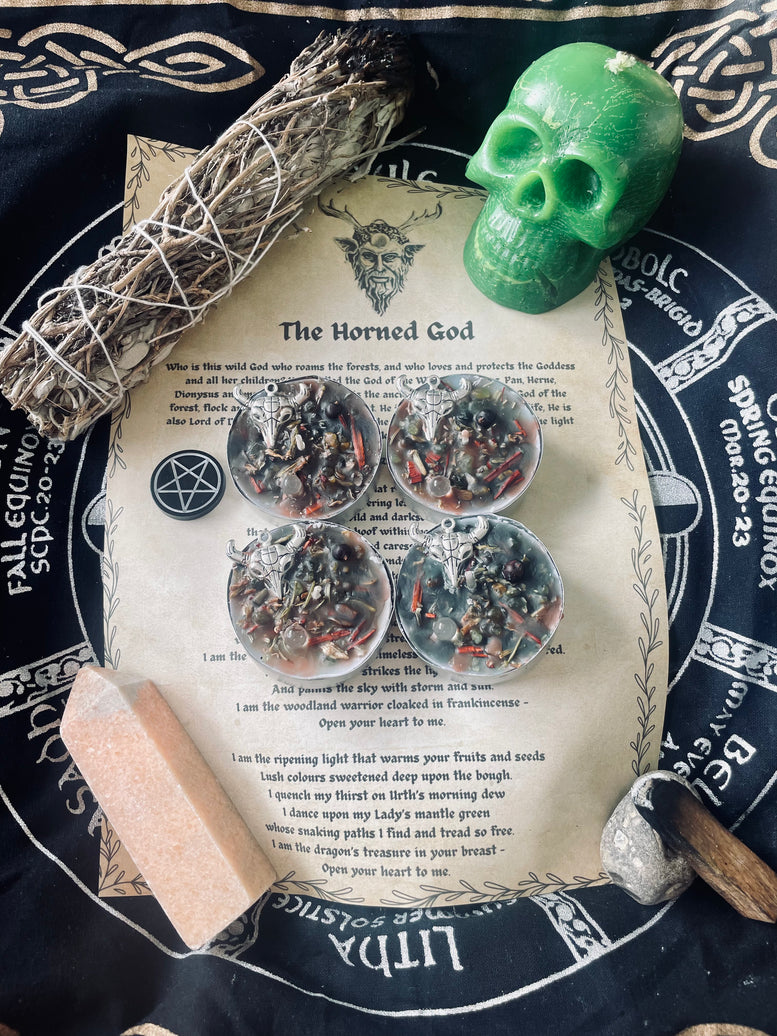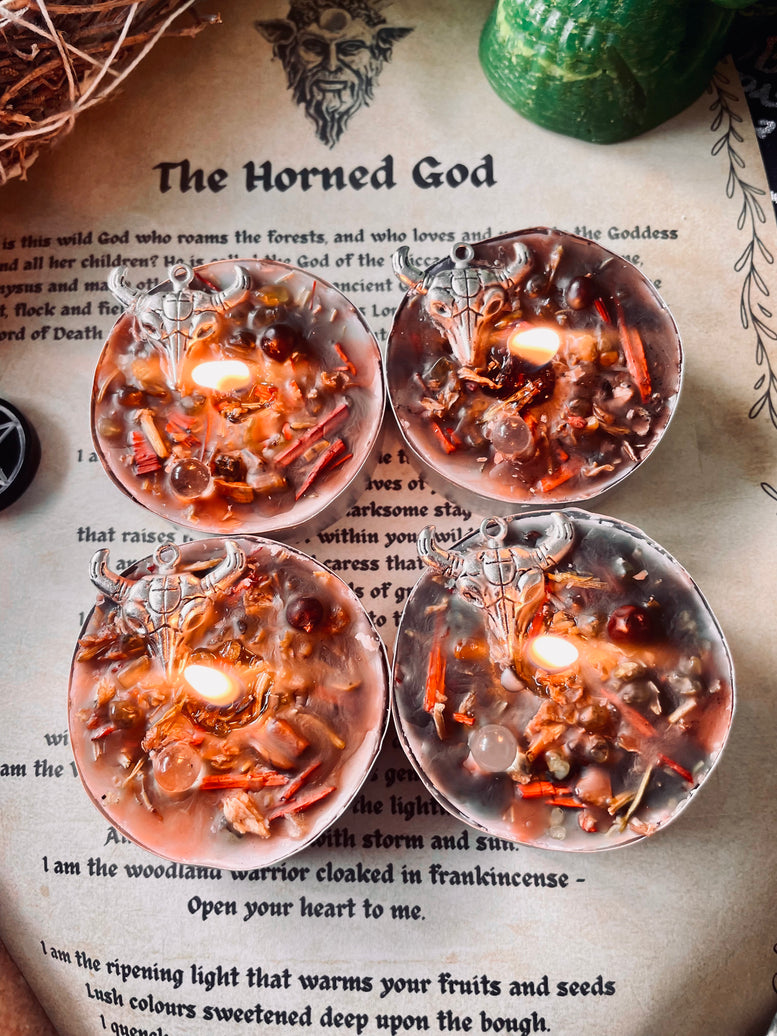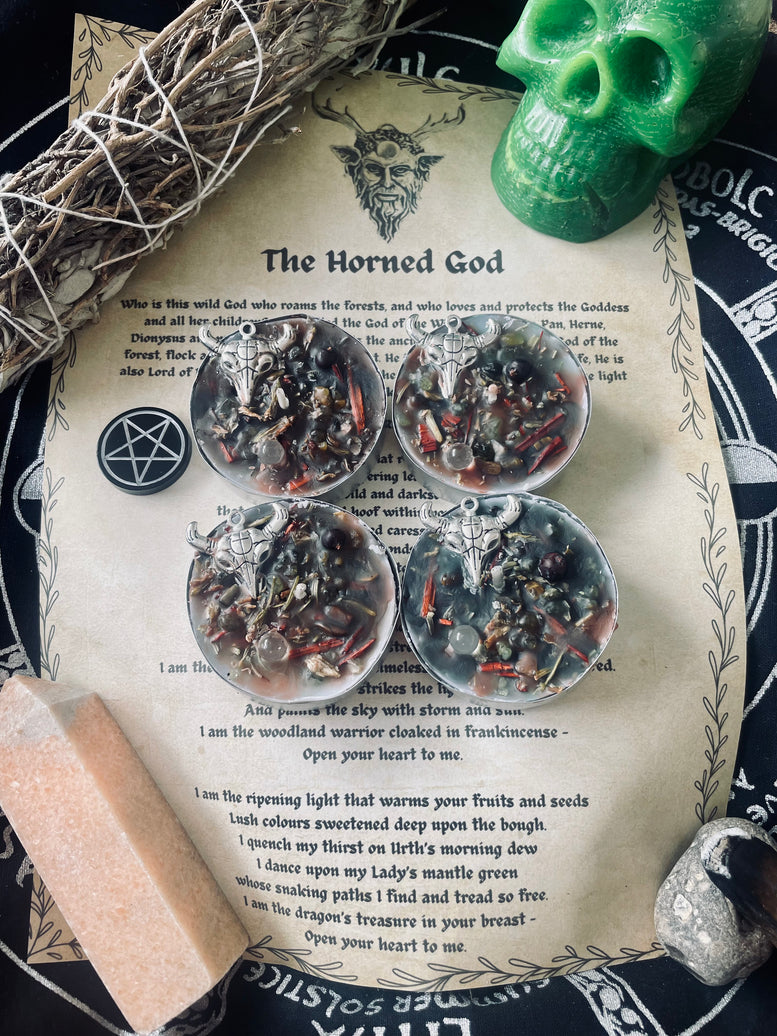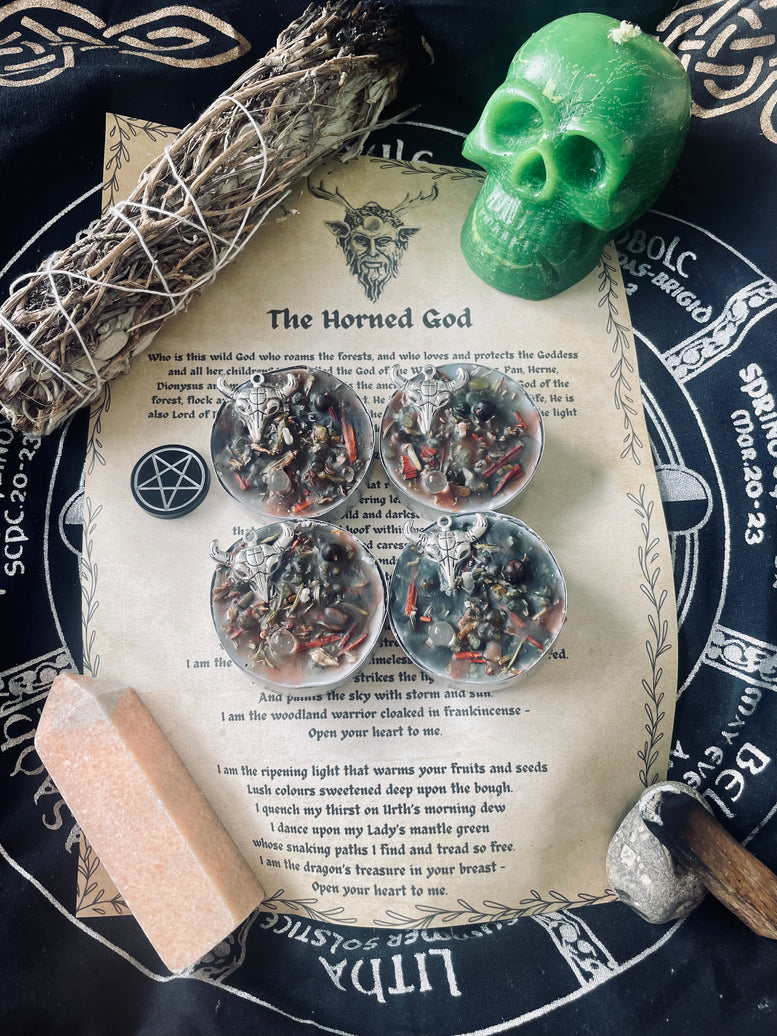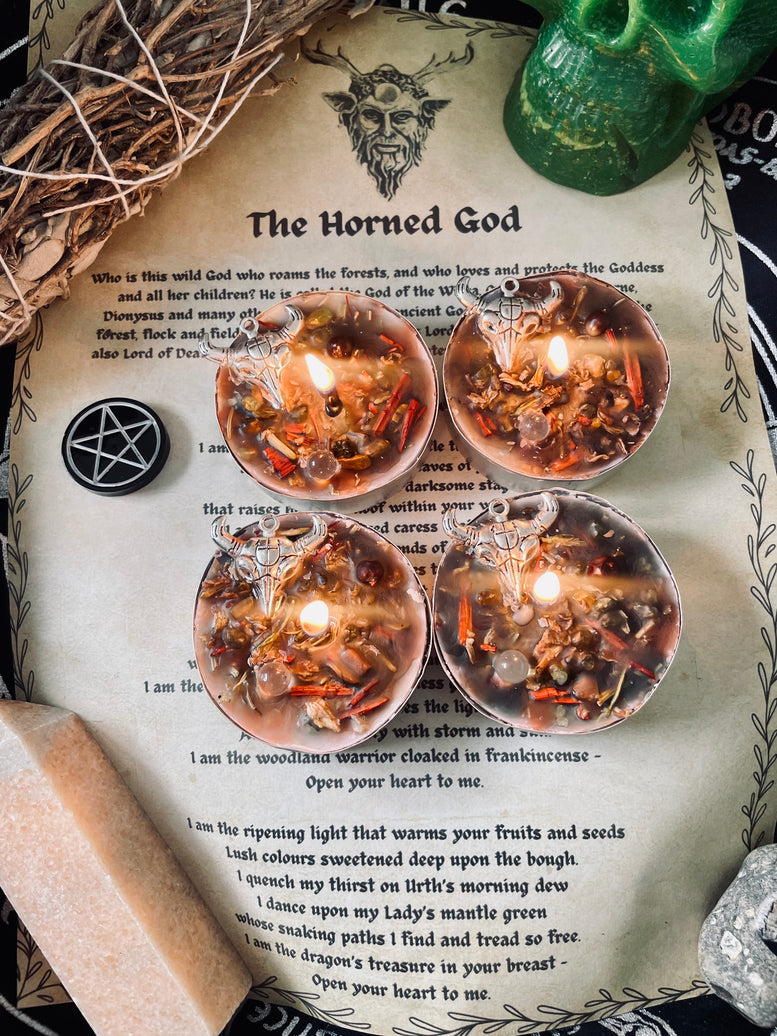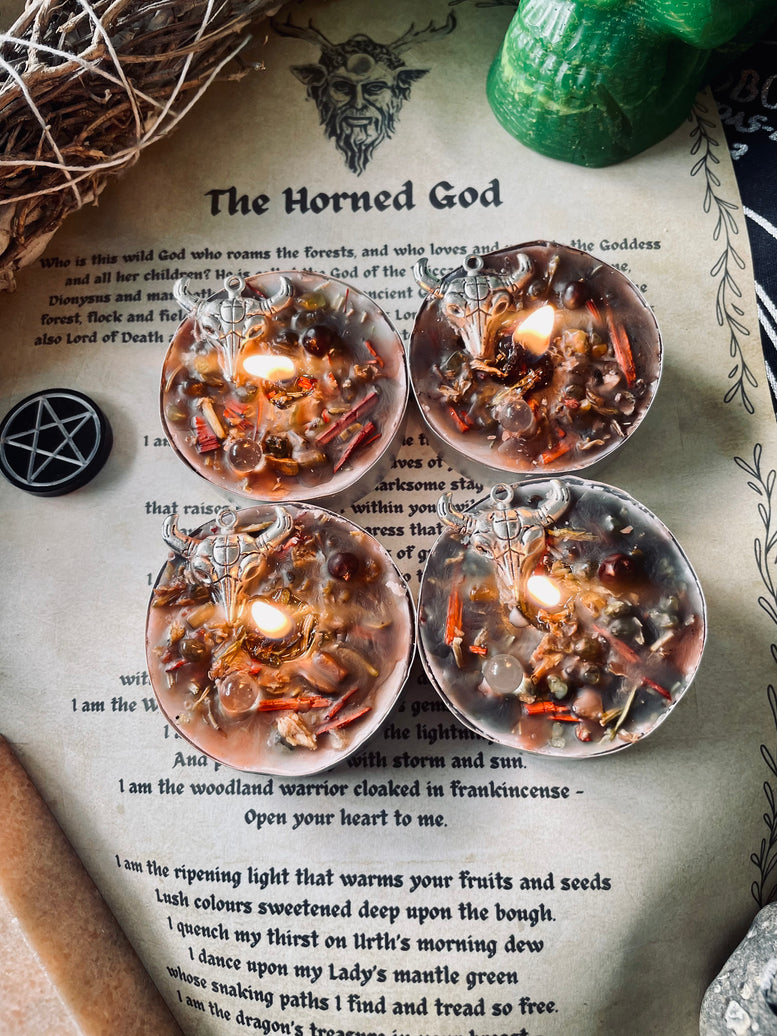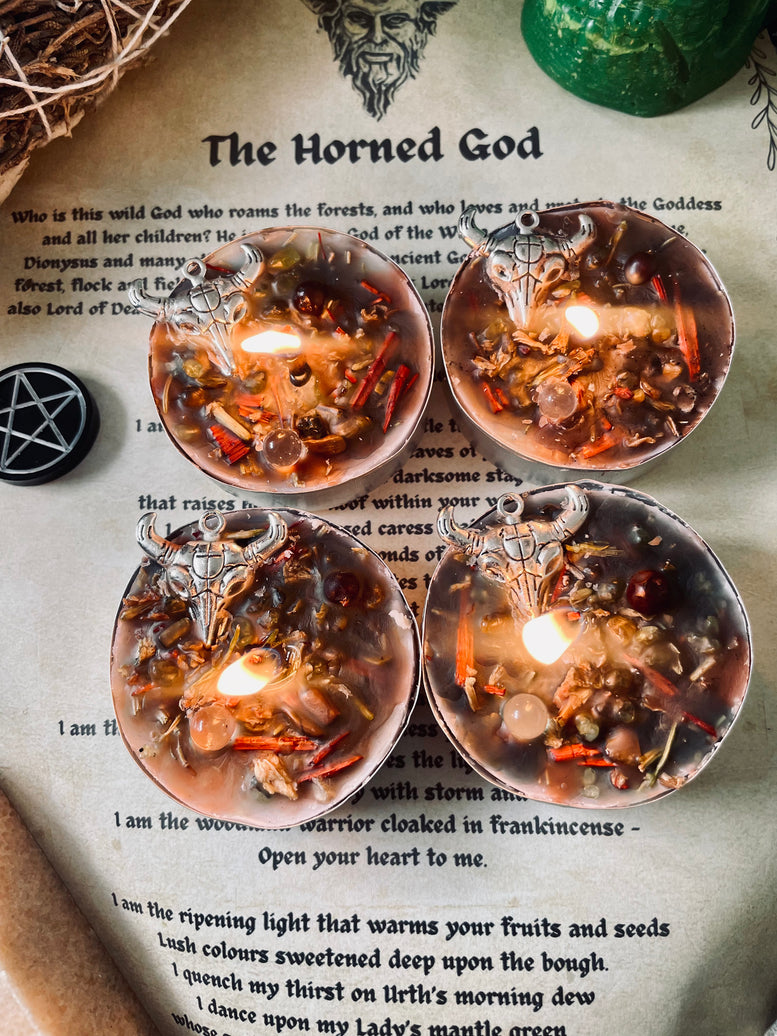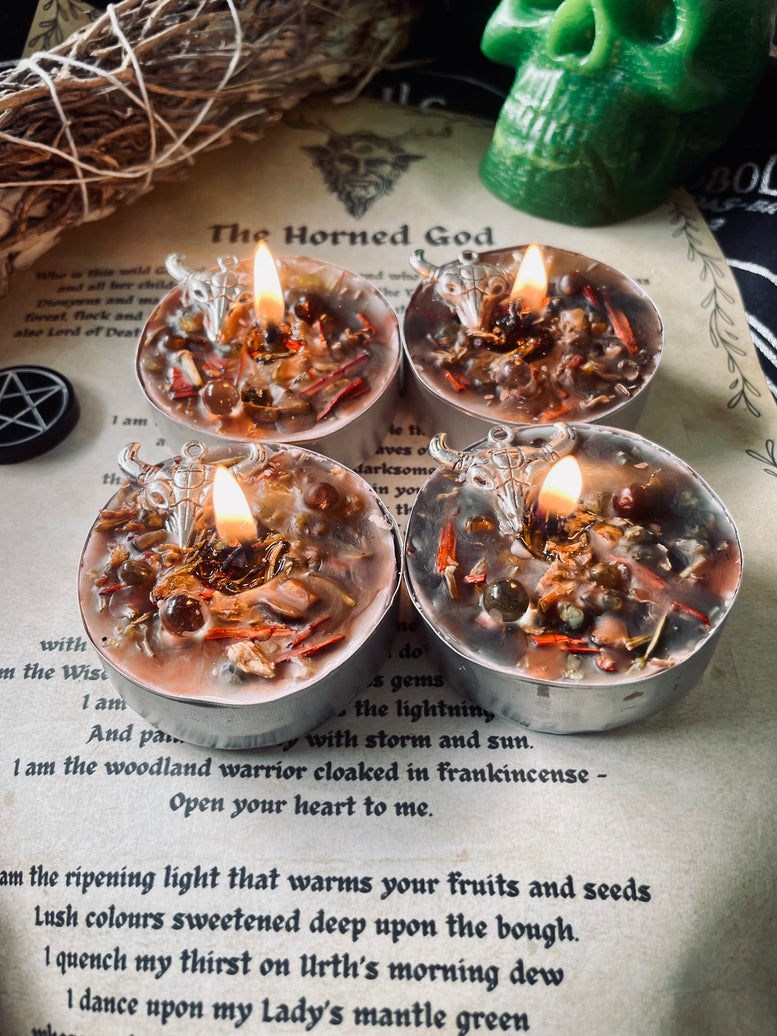 The Horned God Protection Spell Tea Lights Maxi - Set of 4 including Scroll. These are XL Tea Lights.
Please be advised, these candles will hiss, they will burn the surrounding herbs to release their aromas. Please do not leave them unattended.
These spell candles have been made with corresponding herbs, Crystals, Resins, Black Salts & Essential Oils to perform a protection spell while invoking the Gods Presence. These candles also have a mini Quartz sphere. There is an invocation prayer on the scroll. Each candle has a horned god charm. When the spell is over, retrieve the Charms and put them on some string to use as an amulet on your altar, add to spell bottles ect.
Who is this wild God who roams the forests, and who loves and protects the Goddess and all her children? He is called the God of the Wicca, Cernunnos, Pan, Herne, Dionysus and many other names. He is the ancient God of fertility: the God of the forest, flock and field and also of the hunt. He is Lord of Life and He gives life, He is also Lord of Death and Resurrection. He is the hunter and the hunted, he is the light and the darkness.