The Horned God Ritual Candle | Shrine | Honouring | Wicca | Pagan | Spell Candle | Deity | God | Cernunnos | Herne | Baphomet | Grounding
Sale price

$18.67

Regular price

Unit price

per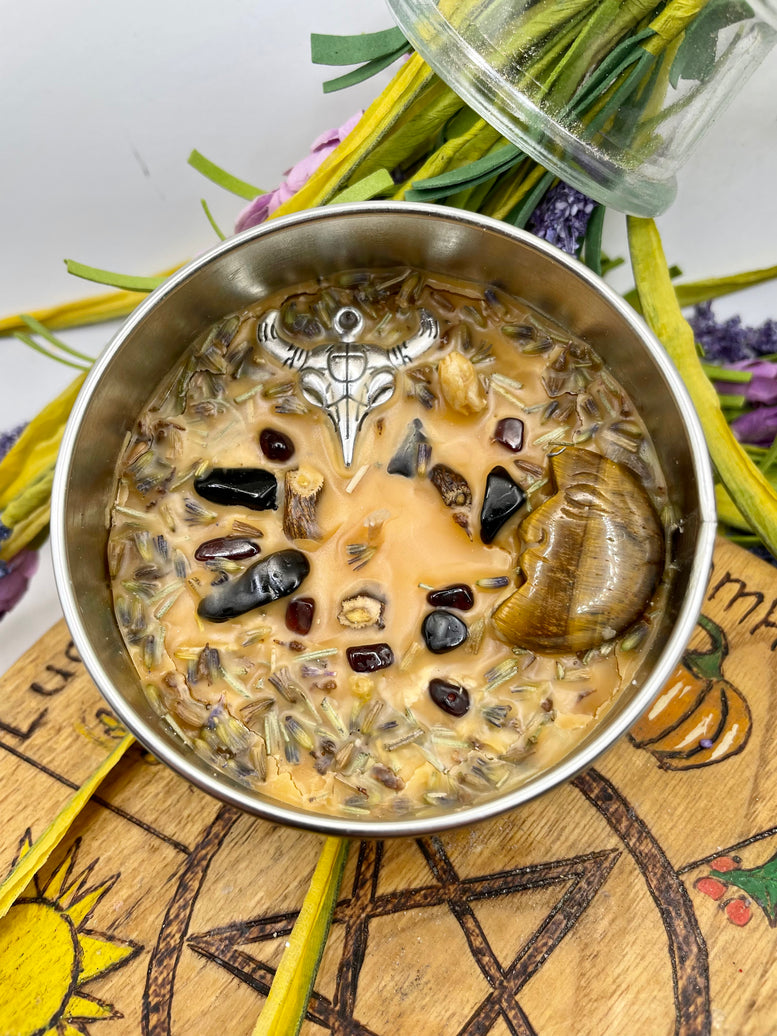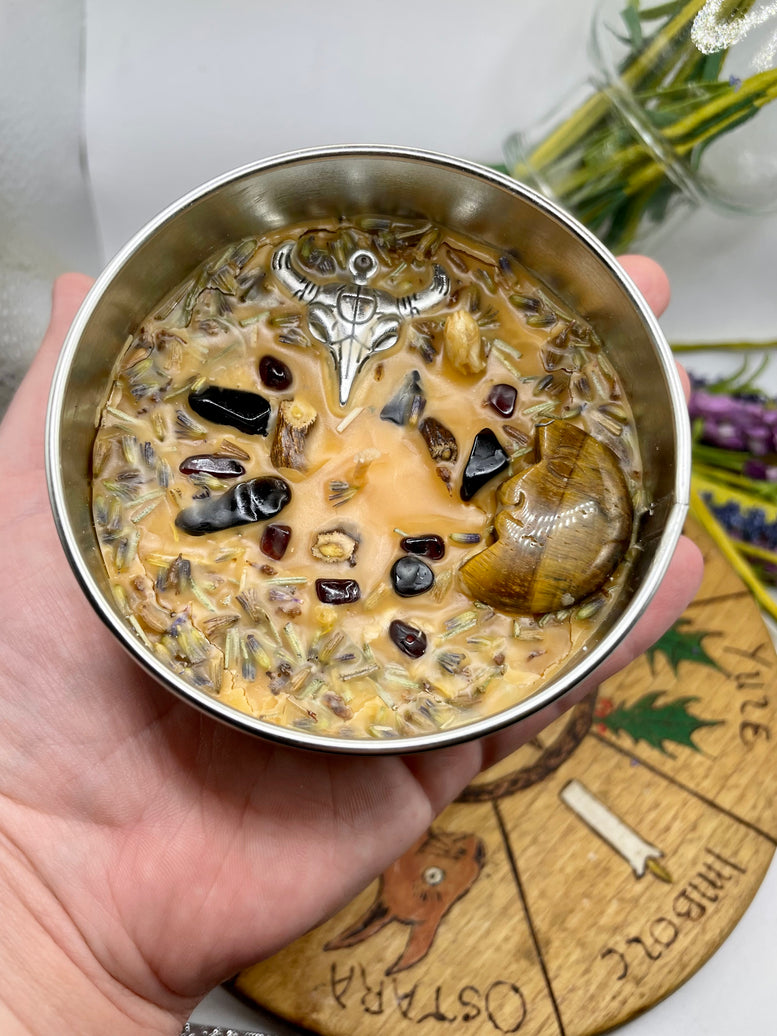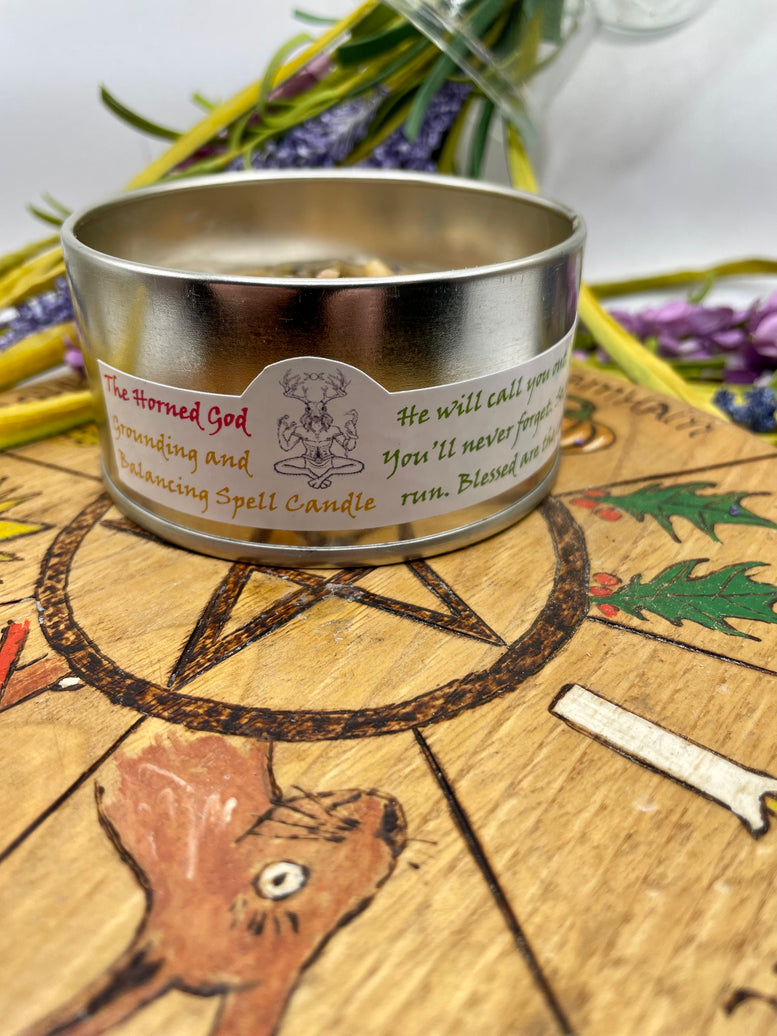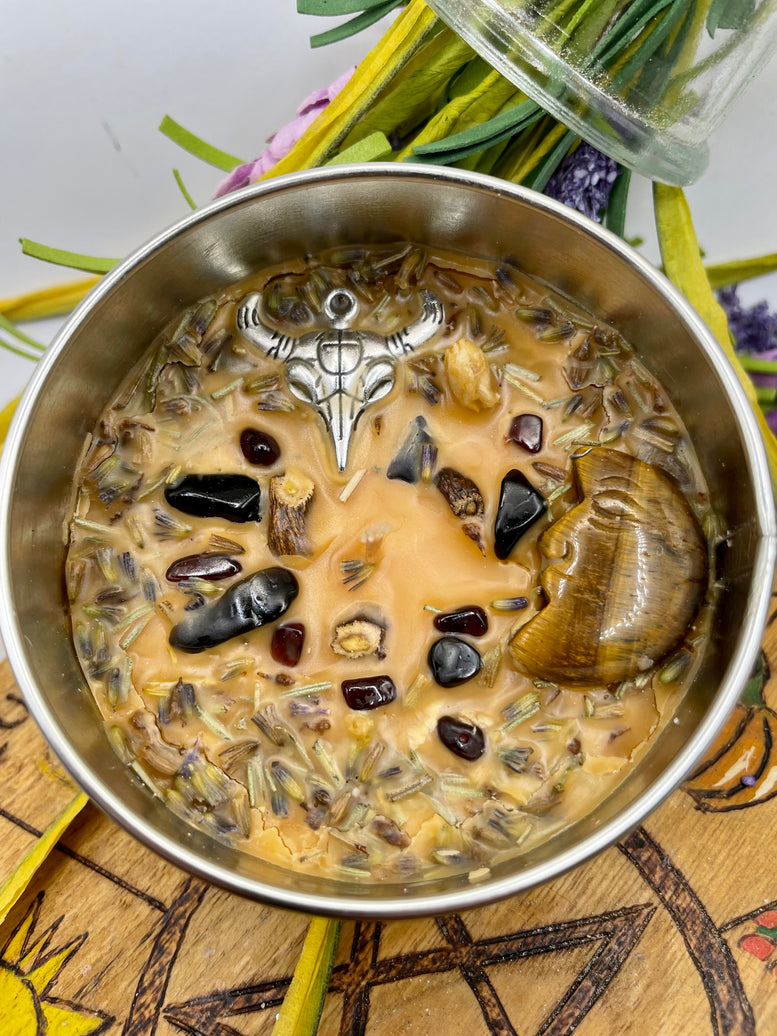 A Ritual Candle made to honour the horned god of the witches. Known as Cernunnos, Herne and many other names.
This candle is great for grounding and balancing and as an offering.
Sandalwood fragranced with charged and blessed herbs and crystals to honour him.
Perfect as a shrine or placed on your altar.