The Lovers Witchy Gift Set | The Sacred Self Care Oracle | Incense | Girlfriend | Gift | Earrings | Crystals | Angel Aura | Skin Care | Love
Sale price

$61.60

Regular price

$68.44

Unit price

per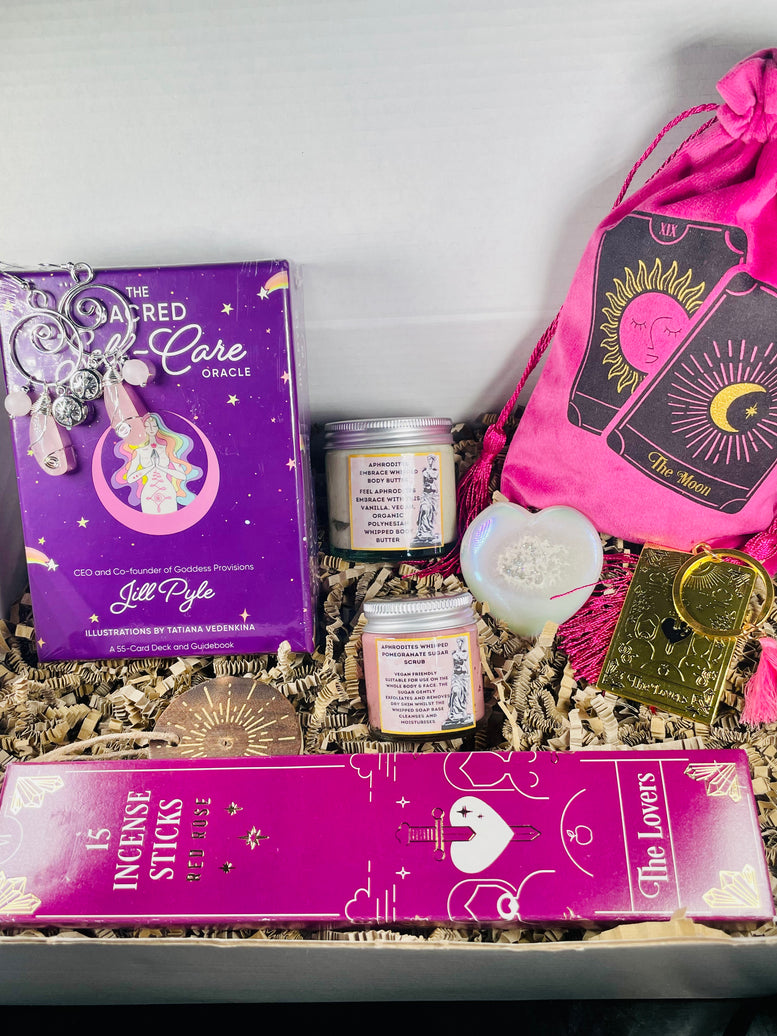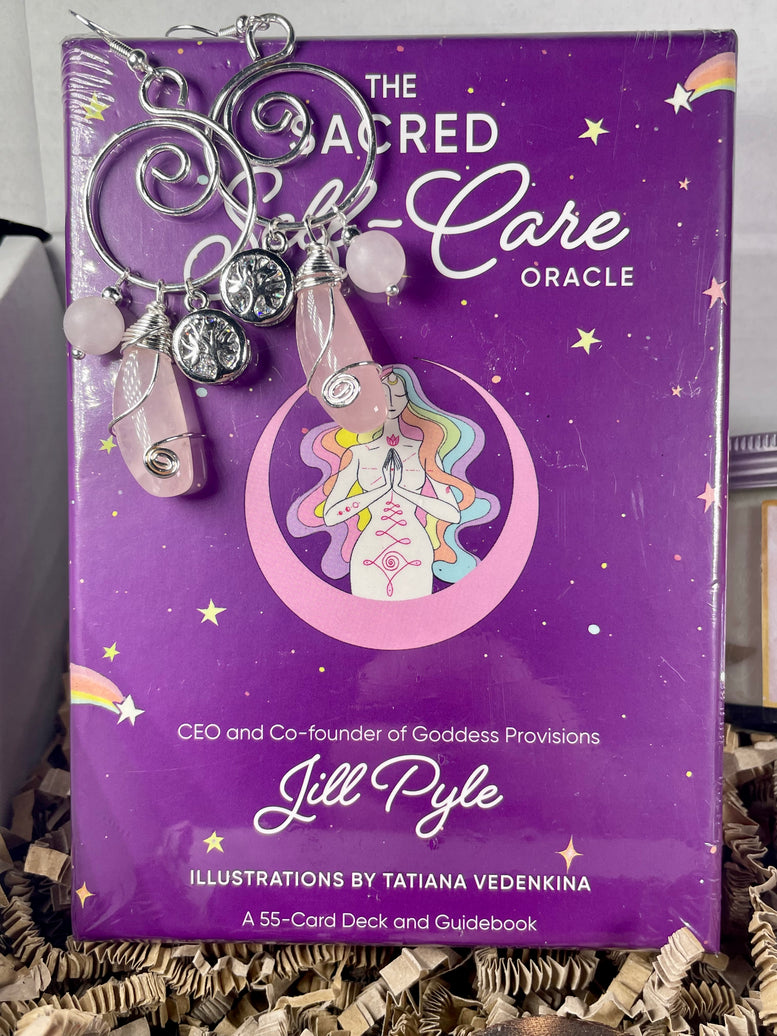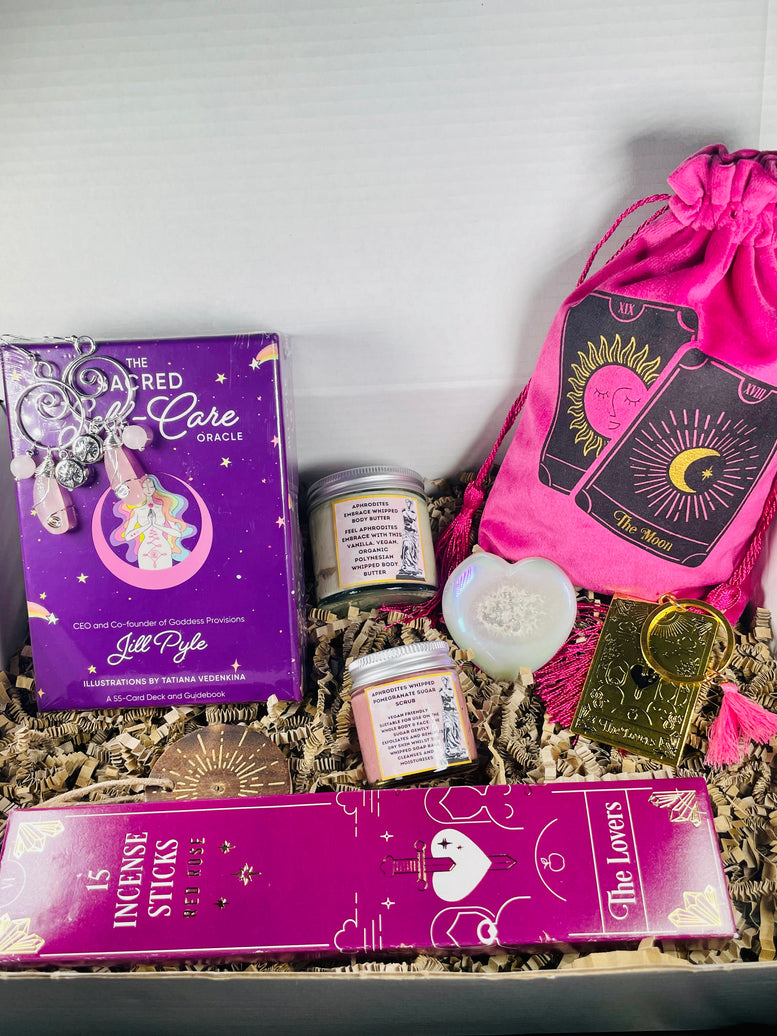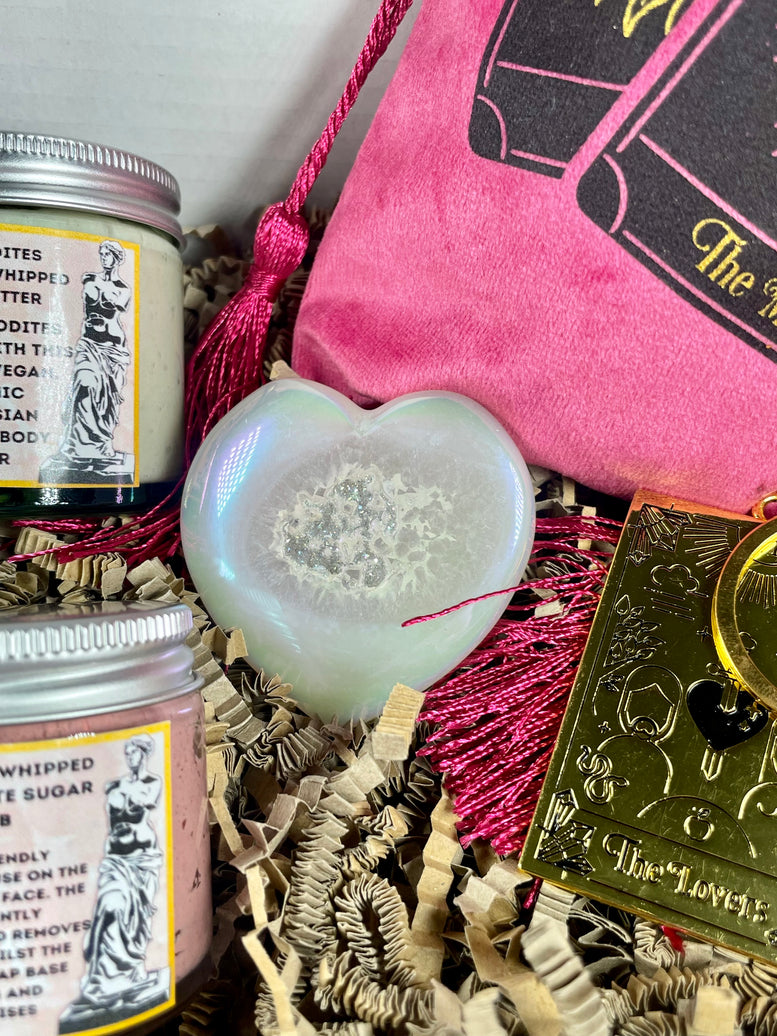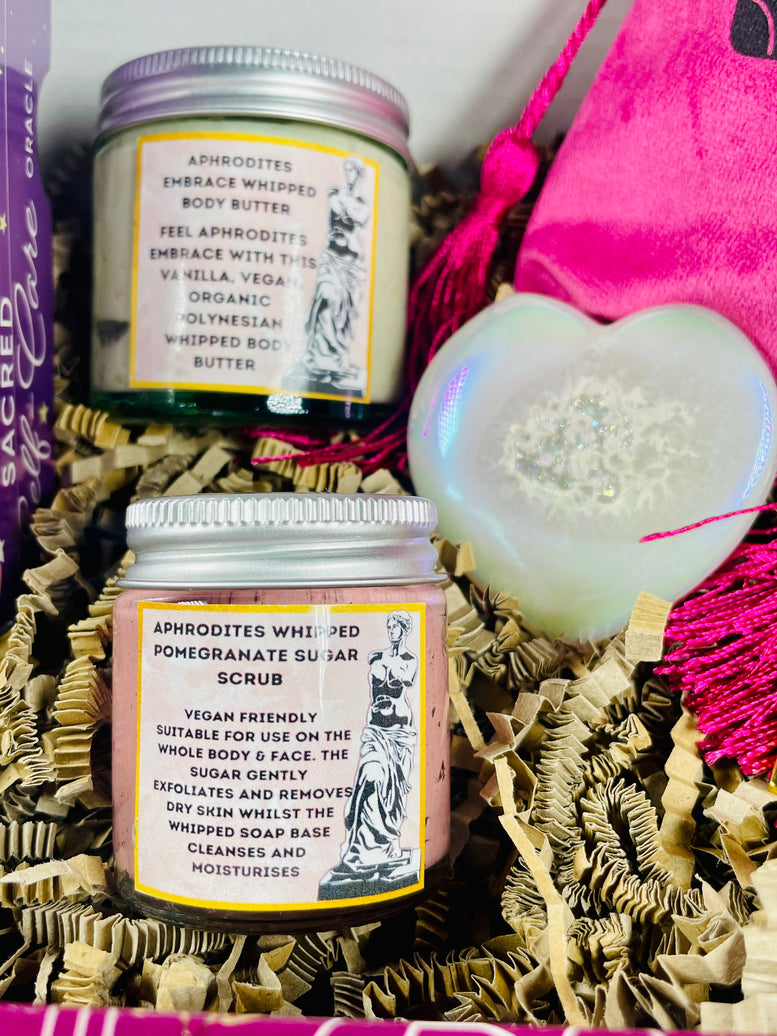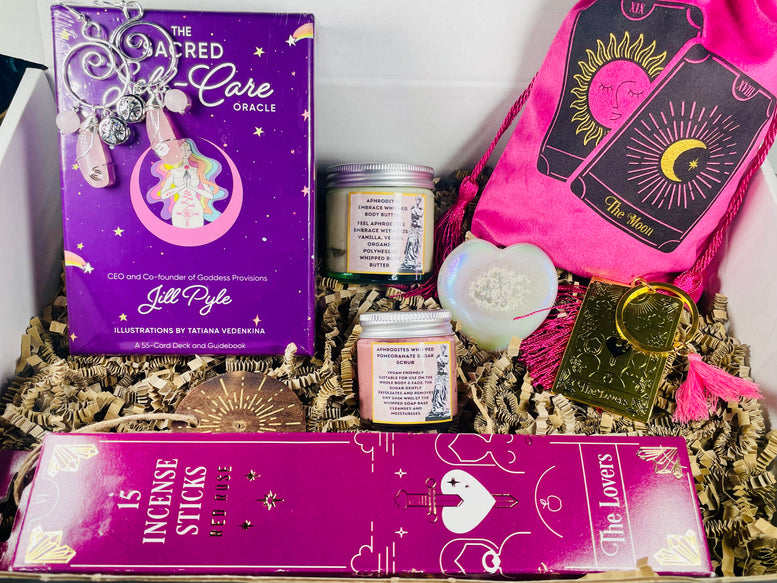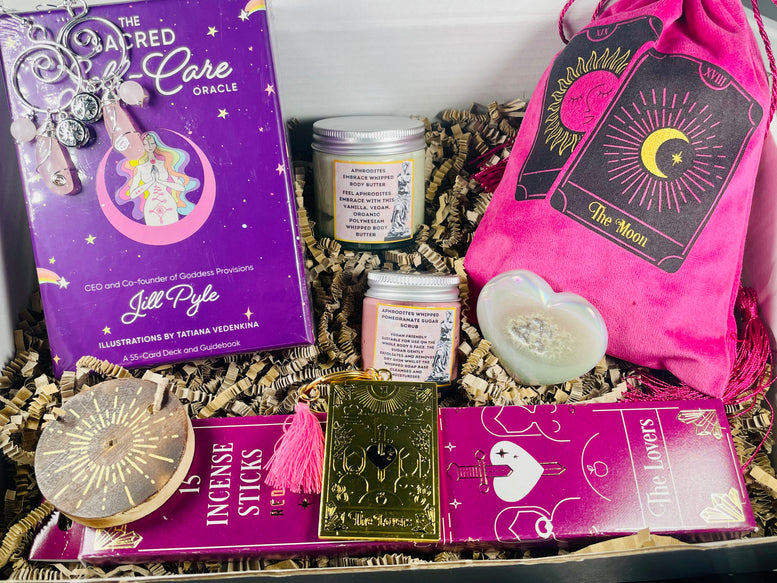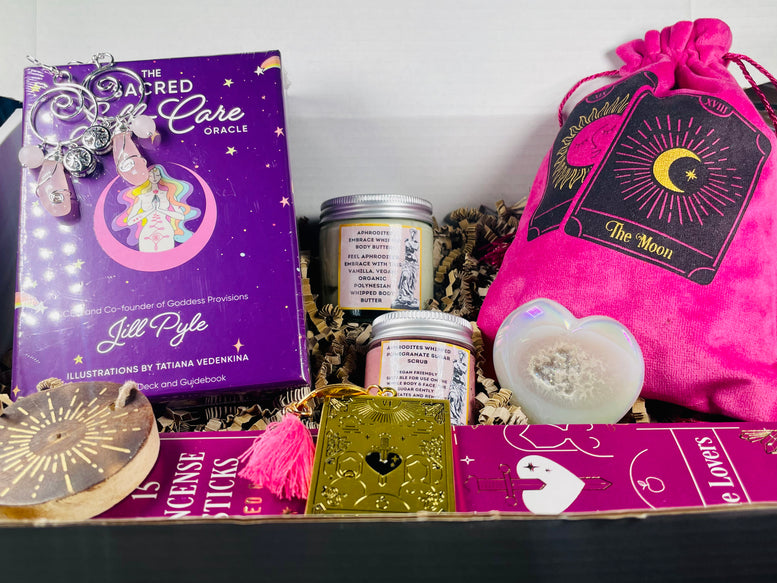 This is a truly indulgent box created for someone you love.
It promotes self care, calm, relaxation and will make them feel special!
Included in this box:
1 x The Sacred Self-Care Oracle - Jill Pyle
1 x Large Natural Angel Aura Agate Crystal Heart
1 x Unique Hand Made Rose Quartz Teardrop Earrings with Cubic Zirconia Tree of Life Charm and a Frosted Rose Quartz Bead
1 x Pink the Moon Tarot Cards Pouch
1 x The Lovers Keyring
1 x The Lovers Incense Sticks Gift pack with Incense Holder
1 x 60ml Aphrodites Embrace Vegan Luxury Whipped Body Butter
1 x 30ml Aphrodites Vegan Whipped Pomegranate Sugar Scrub
The Sacred Self-Care oracle card deck byJill Pyle includes a 78-card deck and helpful guidebook. This deck allows the user to reconnect with their inner self and provides nourishment to the soul. Beautifully illustrated by Tatiana Vedenkina.
An oracle deck designed to help you create self-care rituals that will nourish you on the deepest levels your soul is calling for.
Angel Aura Quartz is one of the best crystals that can assist and help us in our spiritual transformation. Its pure high vibrational energy makes possible the connection with high spiritual realms, including the angelic realm.
Angel Aura Quartz Crystal has many benefits on the spiritual level: awakens the psychic abilities, cleanses and balances the chakras, cleanses and strengthens the aura, aids in communication with spirit guides and angels.
The Rose Quartz stone is strongly attached to both the heart chakra and the throat chakra. But it's not a stone that simply rests in romance. Rose Quartz speaks softly to all kinds of love; from healing communication with family to developing a deeper bond with spouses and friends, and even bringing sweeter notes of self-care into your own world.