Tigers Eye Crystal Point | Gemstones | Natural Gemstone | Reiki | Energy | Polished | Crystal Point | Crystal Bullet | Jewels
Sale price

$2.58

Regular price

Unit price

per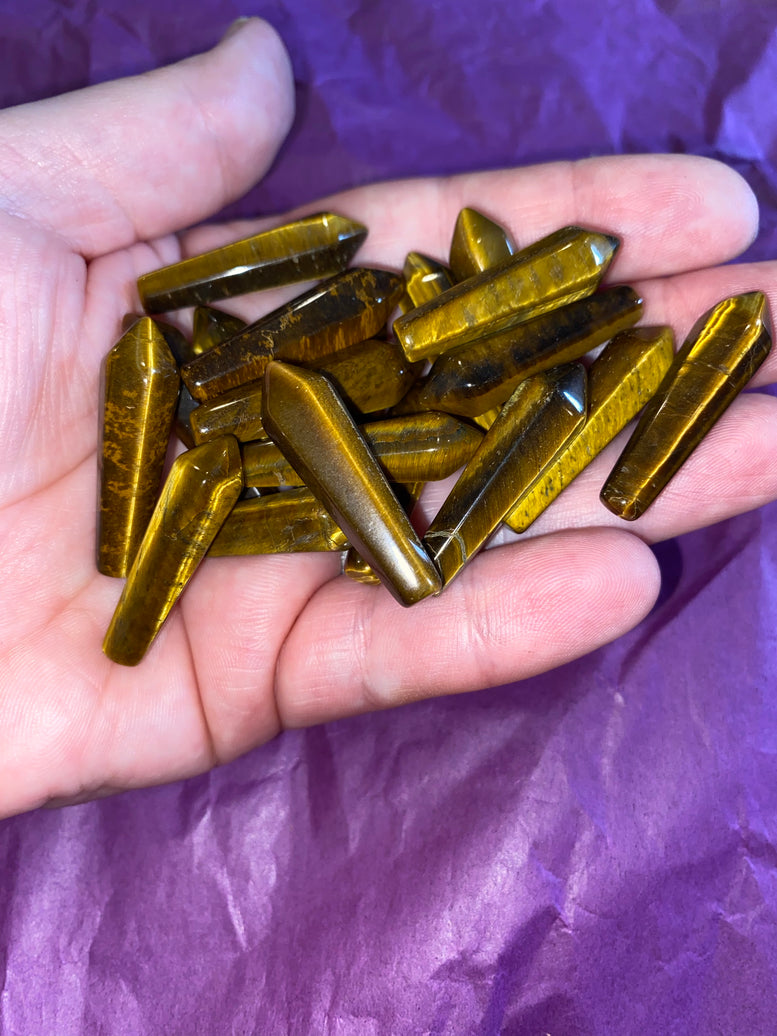 Beautiful Tigers Eye Polished Crystal Points.
You will receive 1 point from the picture.
Ways to use a Crystal Point:
🌺 As an air purifier for your space
🌺 To send healing energy to someone
🌺 As the centre point of a crystal grid
🌺 For meditation and stress relief
🌺 For setting focused intentions
Tiger's Eye is a crystal with beautiful bands of yellow-golden color throughout. This is a powerful stone that helps you to release fear and anxiety and aids harmony and balance. It stimulates taking action, and helps you to make decisions with discernment and understanding, and unclouded by your emotions.
Associations
Chakras: Sacral Chakra, Solar Plexus Chakra
Zodiac: Capricorn
Planet: Sun
Element: Fire, Earth
Healing Properties
Protection | Clear Thinking | Personal Empowerment | Integrity | Willpower | Practicality | Grounding | Power | Courage | Grace
A stone of protection, Tiger's Eye may also bring good luck to the wearer. It has the power to focus the mind, promoting mental clarity, assisting us to resolve problems objectively and unclouded by emotions. Particularly useful for healing psychosomatic illnesses, dispelling fear and anxiety. Useful for recognizing one's own needs in relation to the needs of others, balancing yin & yang, and energizing the emotional body. Tiger Eye stabilizes mood swings, imbues us with willpower, purpose, courage and self-confidence, and releases tension.