Unique Aphrodite Wall Hanging | Deity | Goddess | Wall Decor | Witchcraft | Wiccan | Pagan | Decoration | Rose Quartz | Howlite | Gift
Sale price

$28.46

Regular price

Unit price

per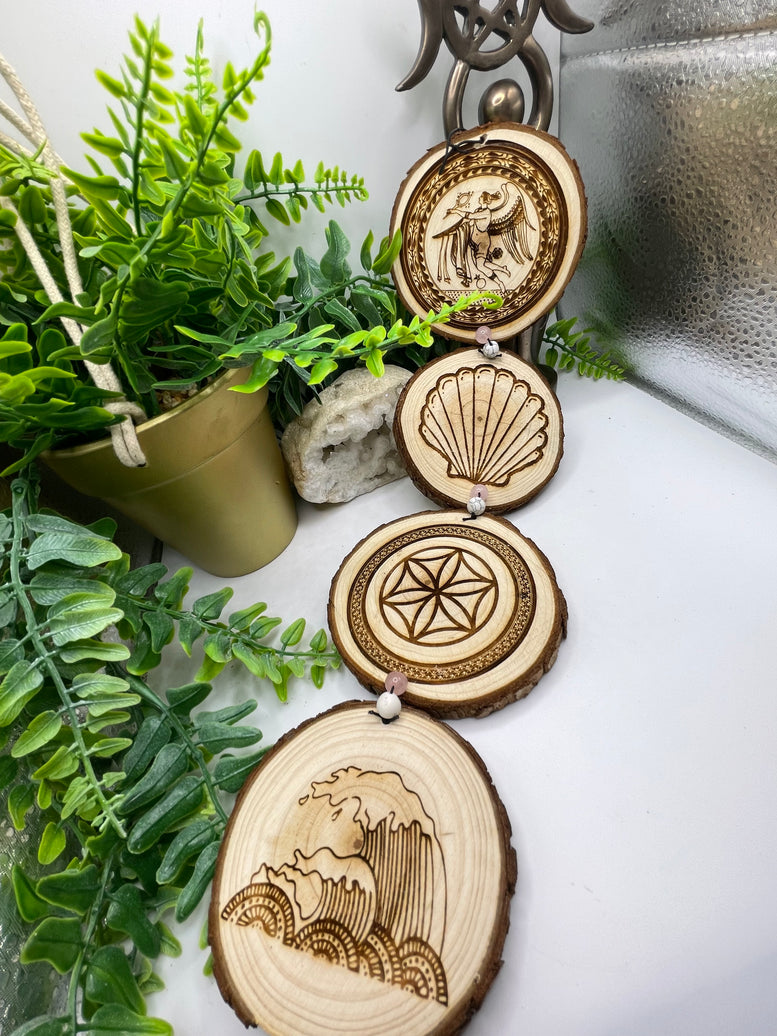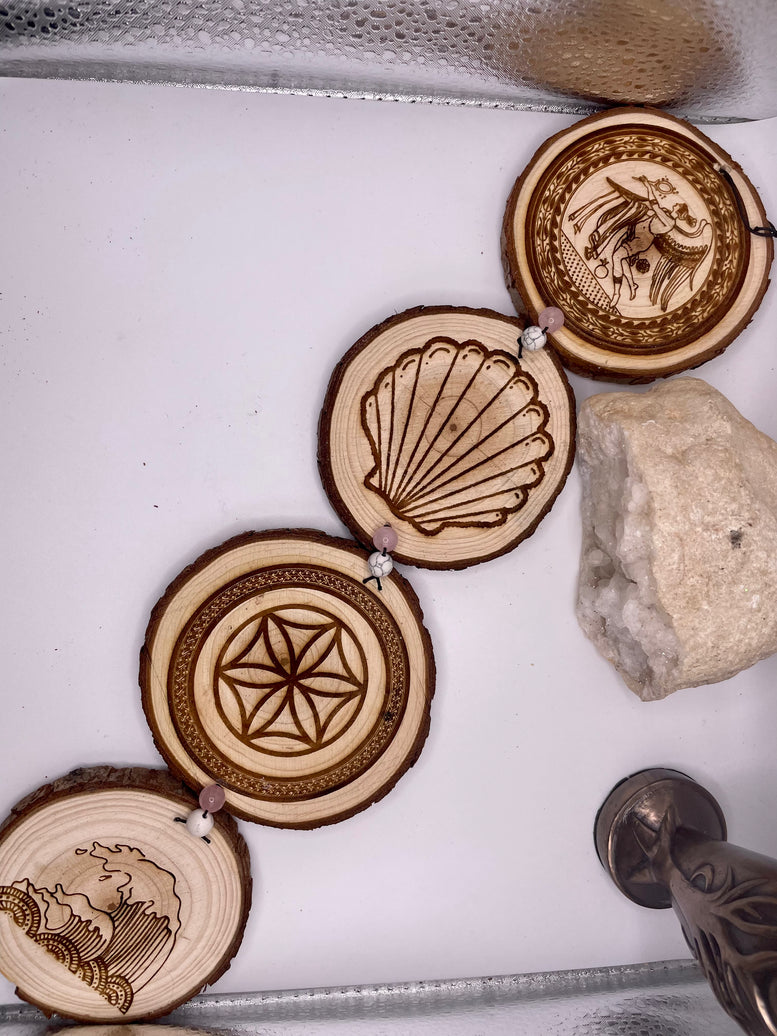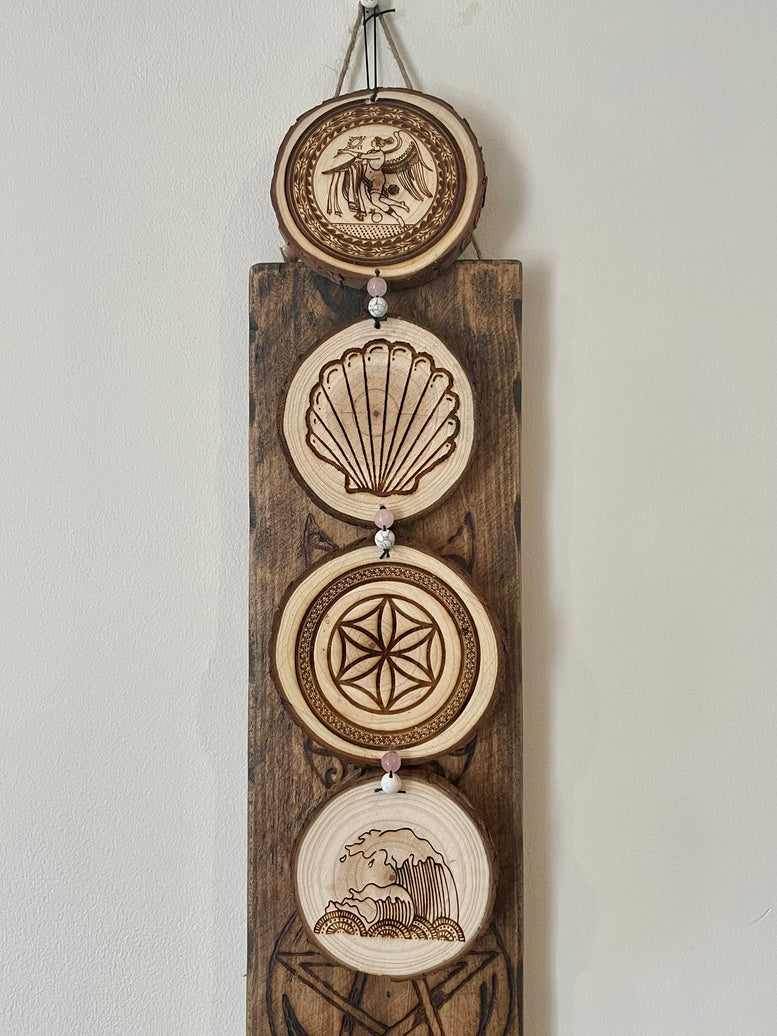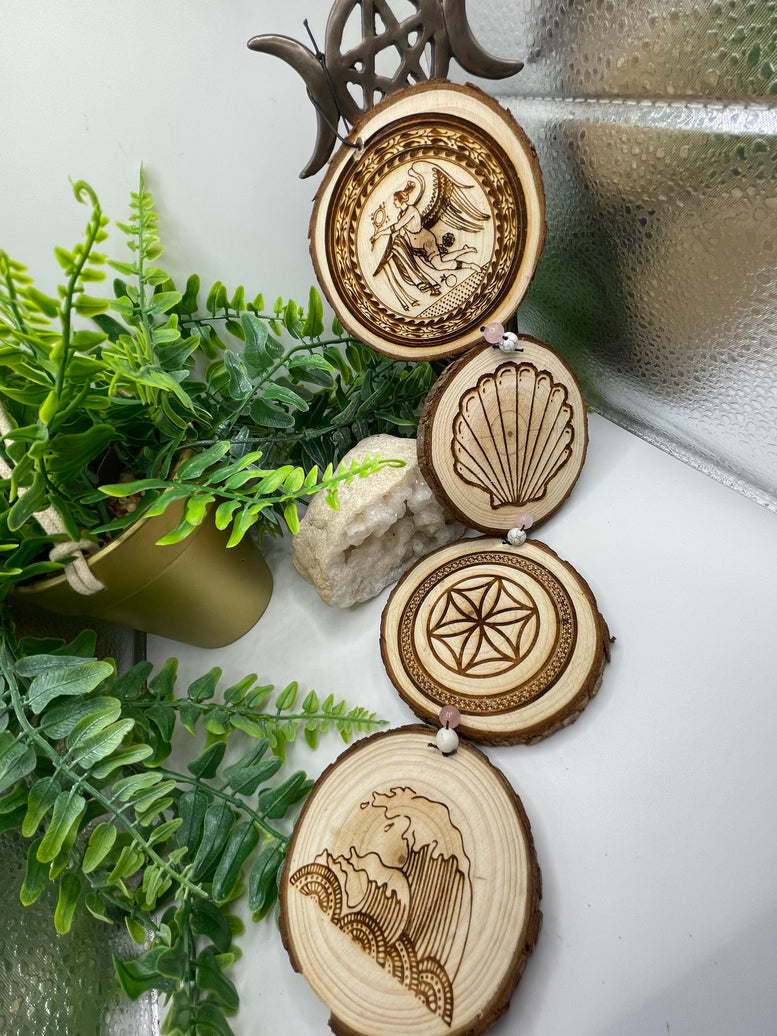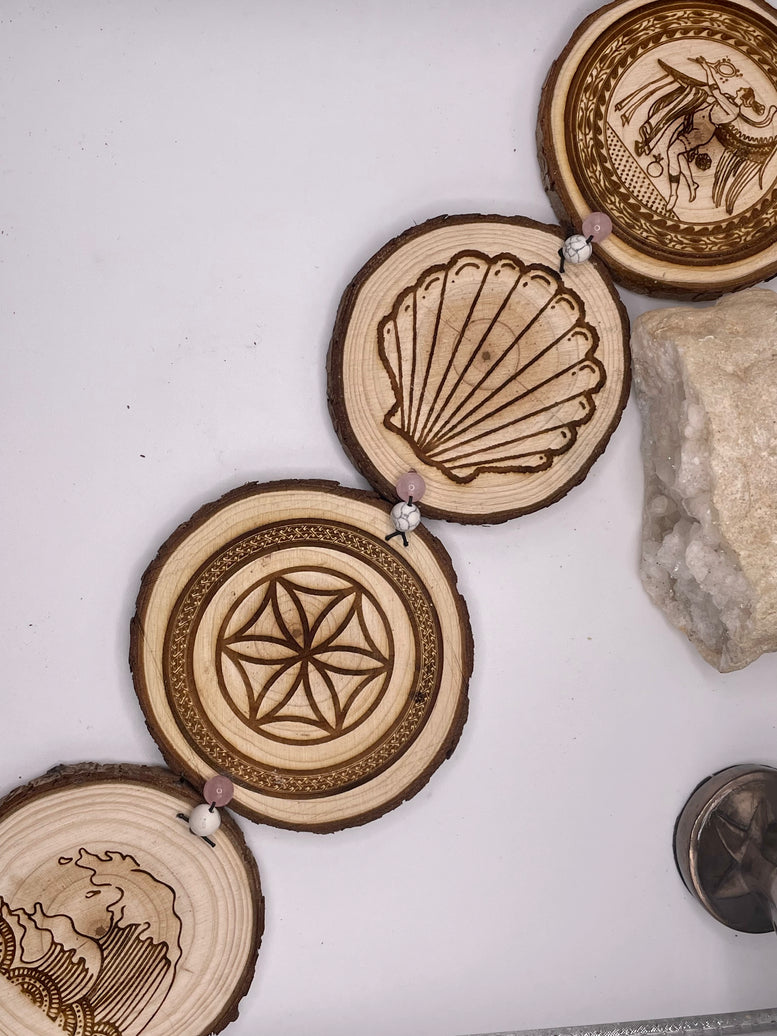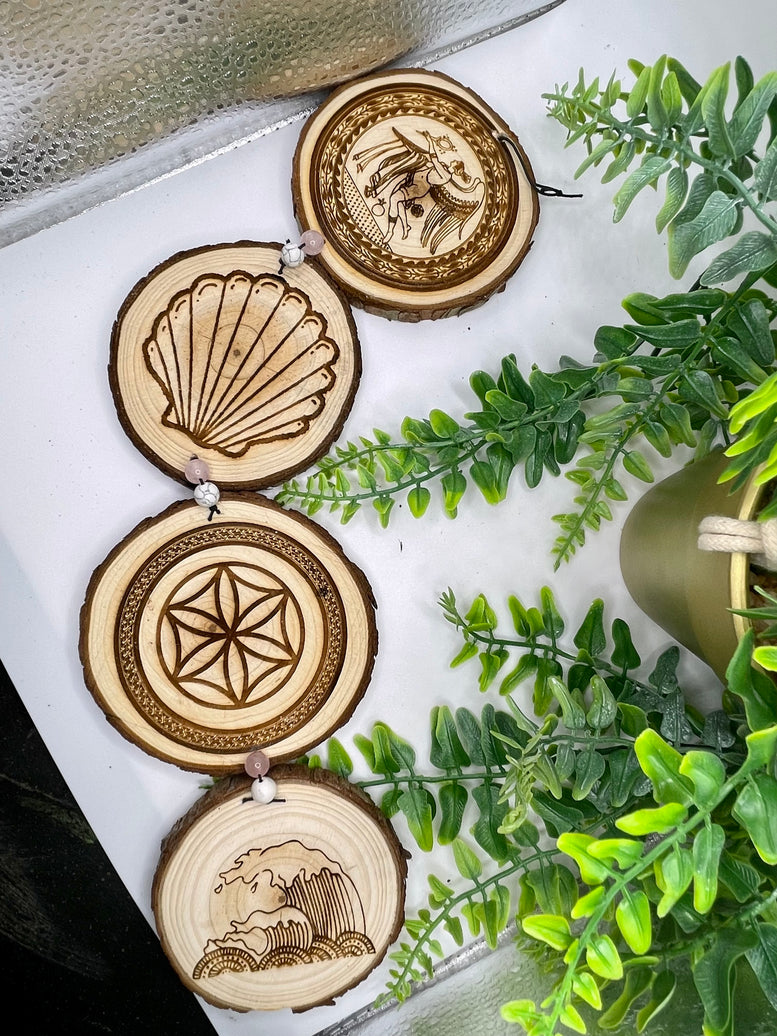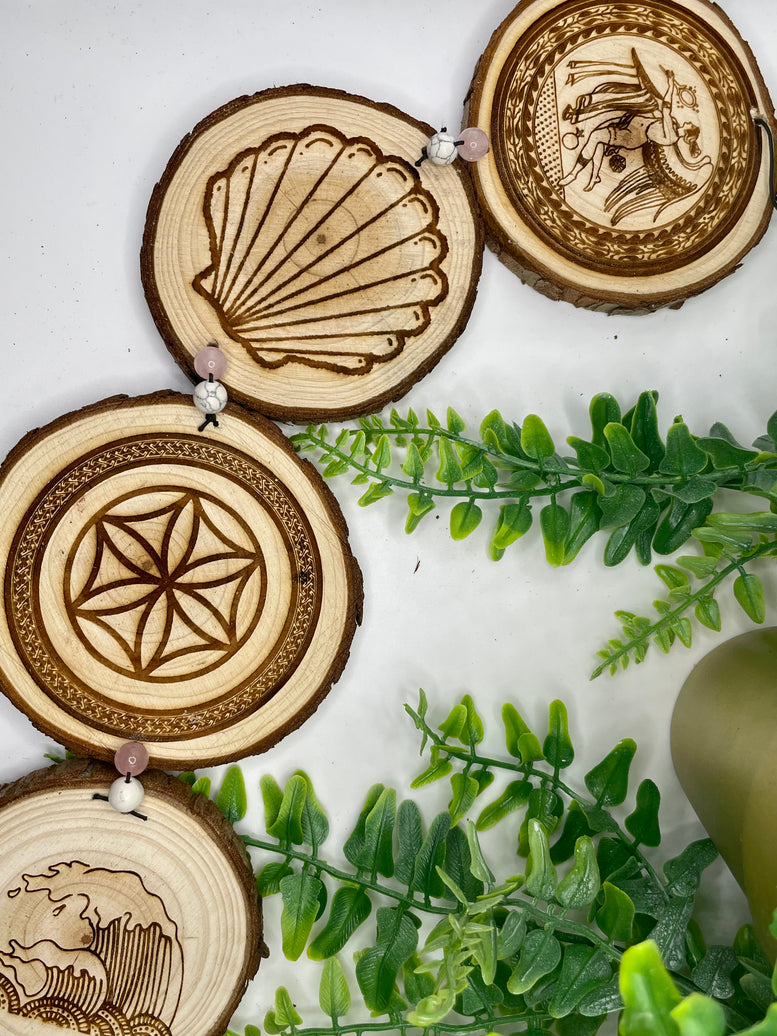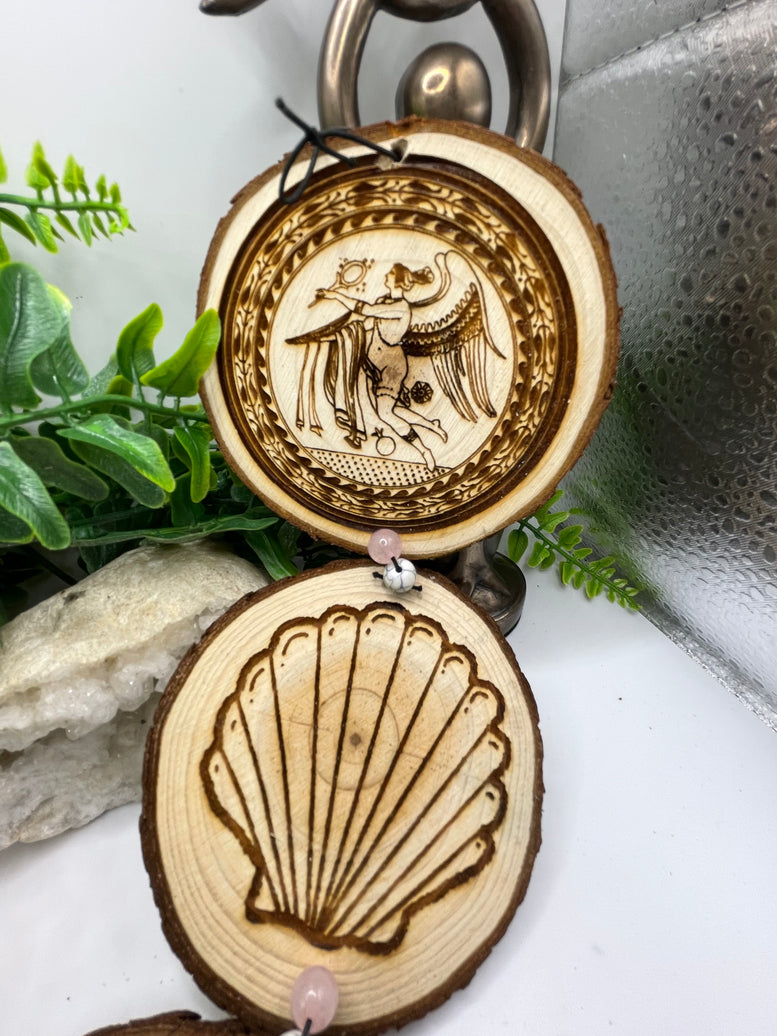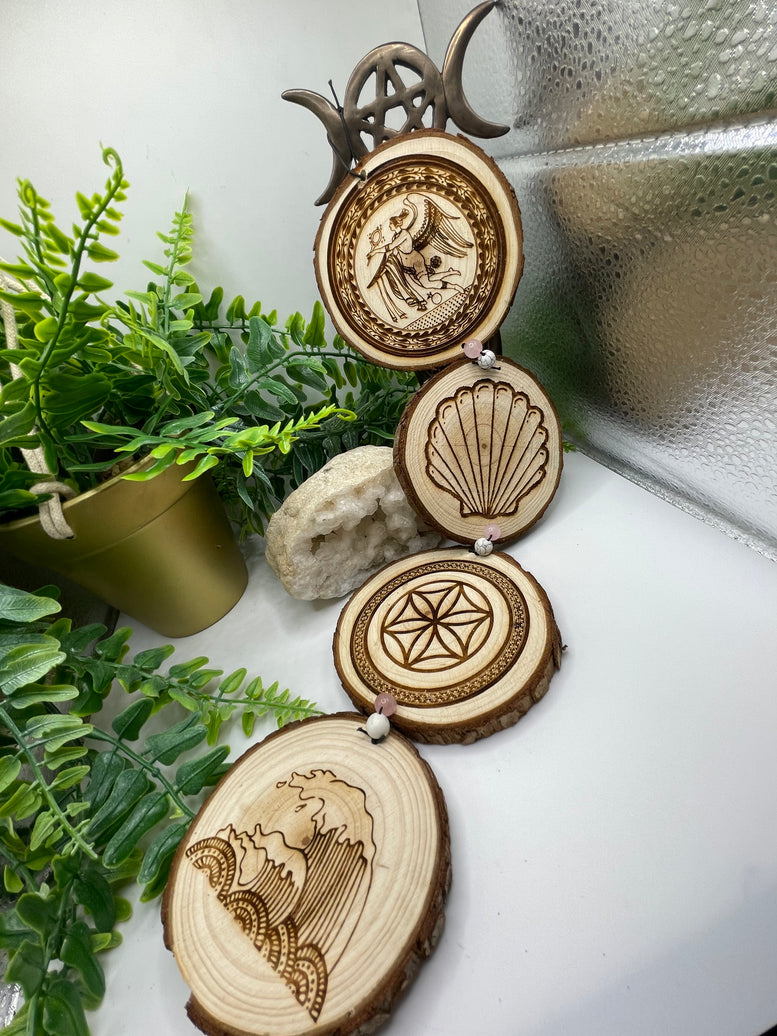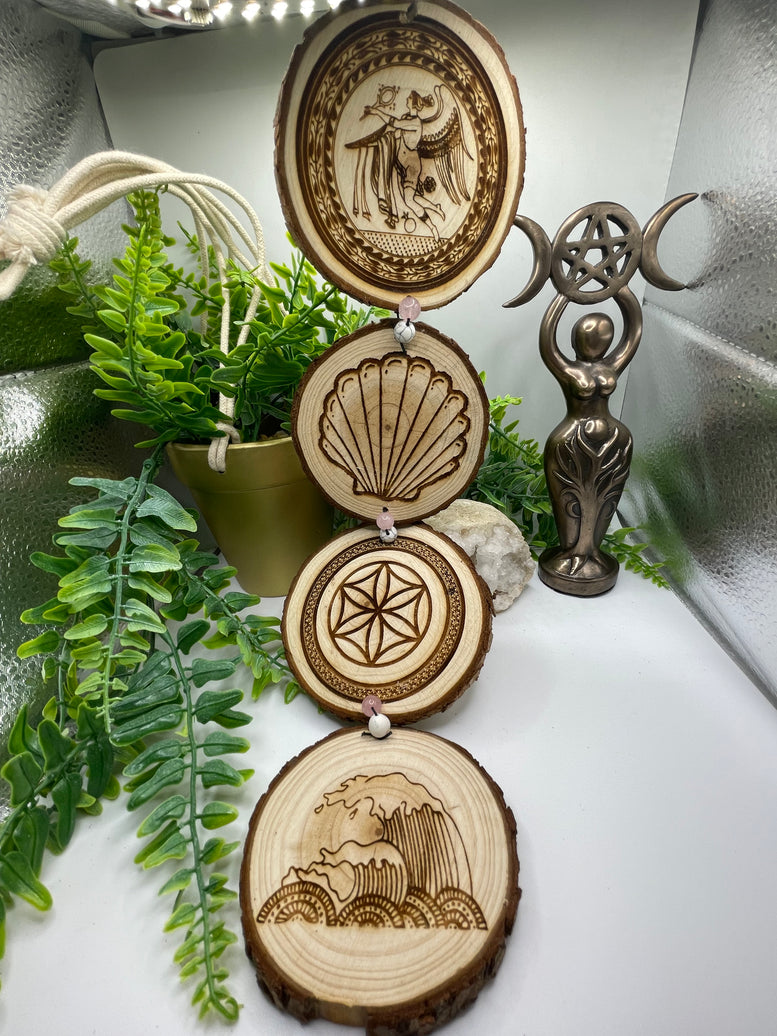 This is a gorgeous honouring to Aphrodite.
Hand made by myself, it has Natural Rose Quartz and Howlite crystal beads in between each wood slice.
Each wood slice measures 8-9cm so the hanging measure approx 34-35cm.
As this is a hand made product, the finish may look slightly different for example the shape of the wood slices.
The wood slices are made of Pine wood - Pine Magical Properties - Healing, Protection, Fertility, Money, Prosperity and Cleansing.
Aphrodite is the Greek goddess of beauty, love, sex, and passions, and one of the twelve Olympians. She also held some domain over merriment, pleasure, love poems, and the star Venus. She was formed from the foam created when Uranos' genitals were cast into the sea, then emerged fully formed on the beaches of Cyprus. The famous poet Sappho was thought to be her priestess.
Sacred objects, animals, and plants to Aphrodite include the swan, sparrow, goose, and hare. She also held roses, pearls, myrtle, and anemone flowers in high regard.