Unique Flower Pendant Chakra Lava Bead Necklace | Chakras | Reiki | Spirituality | Crystal Healing | Witchcraft | Wiccan | Pagan | jewellery
Sale price

$16.02

Regular price

Unit price

per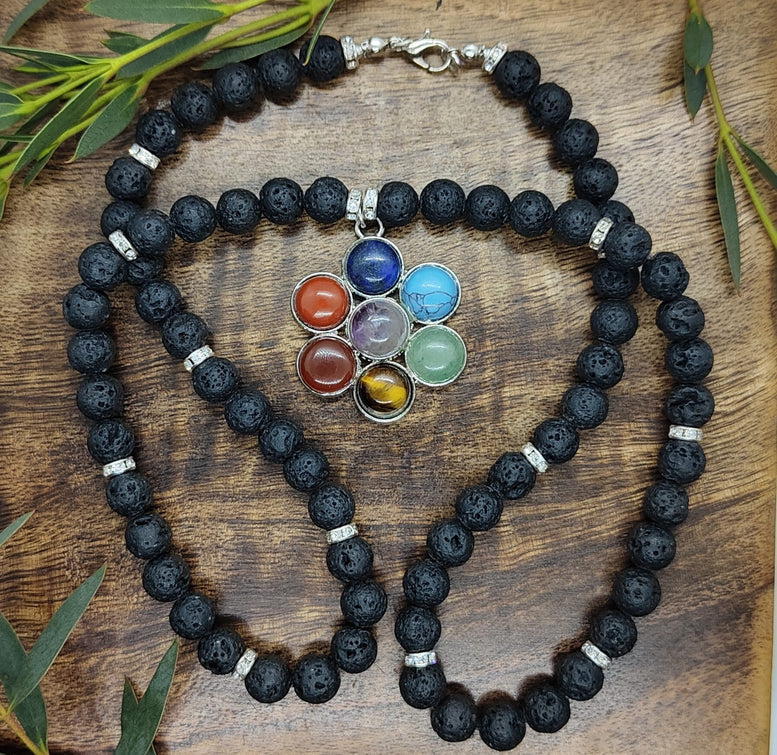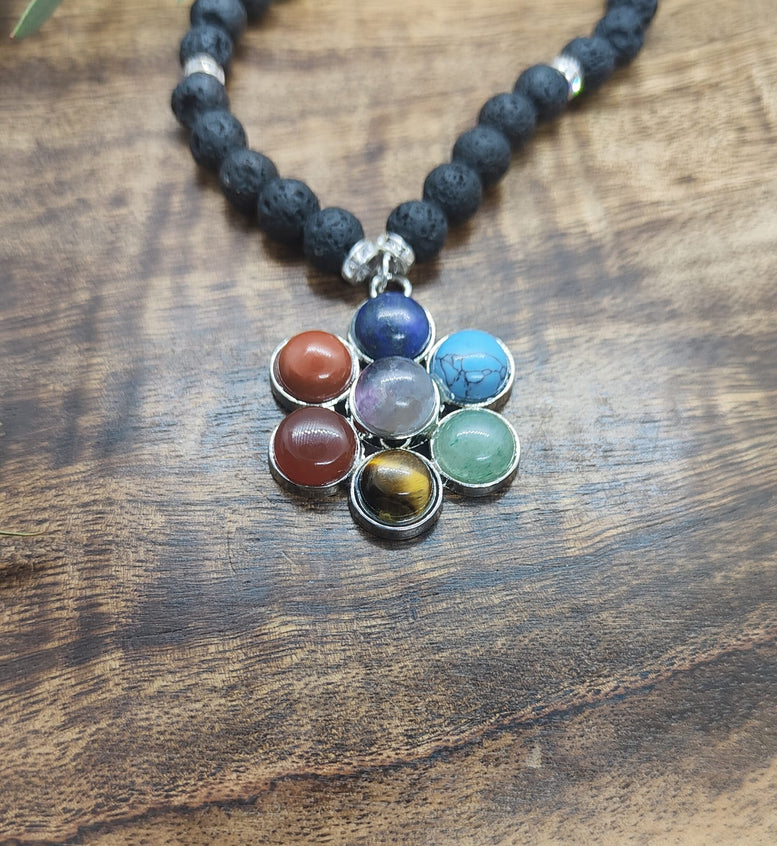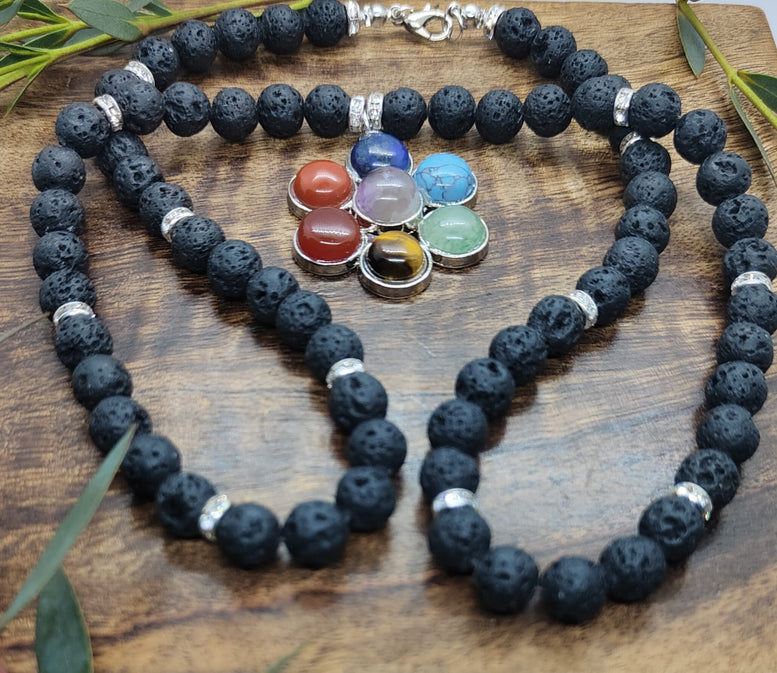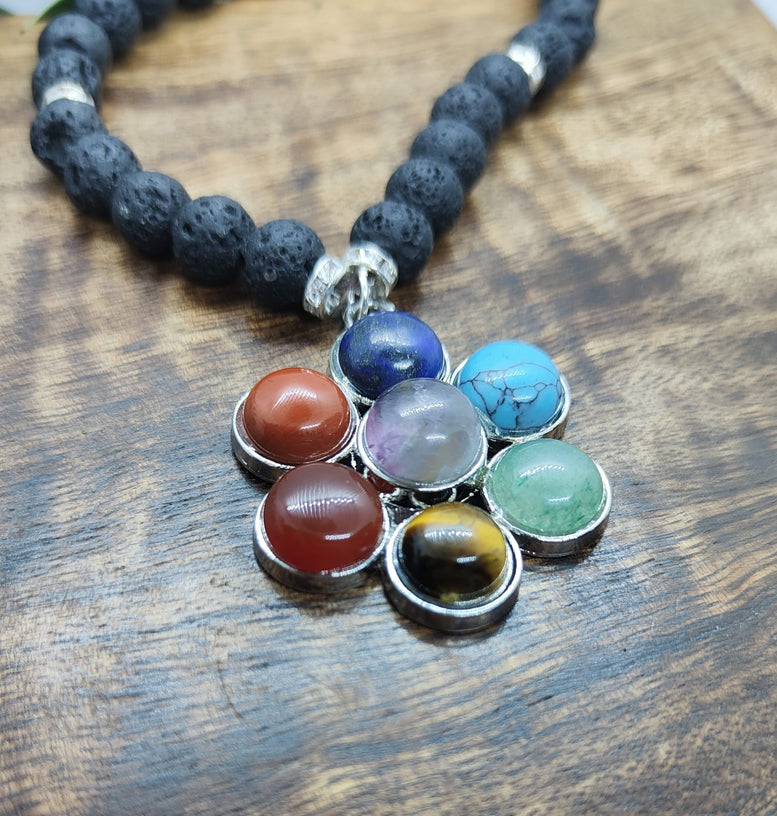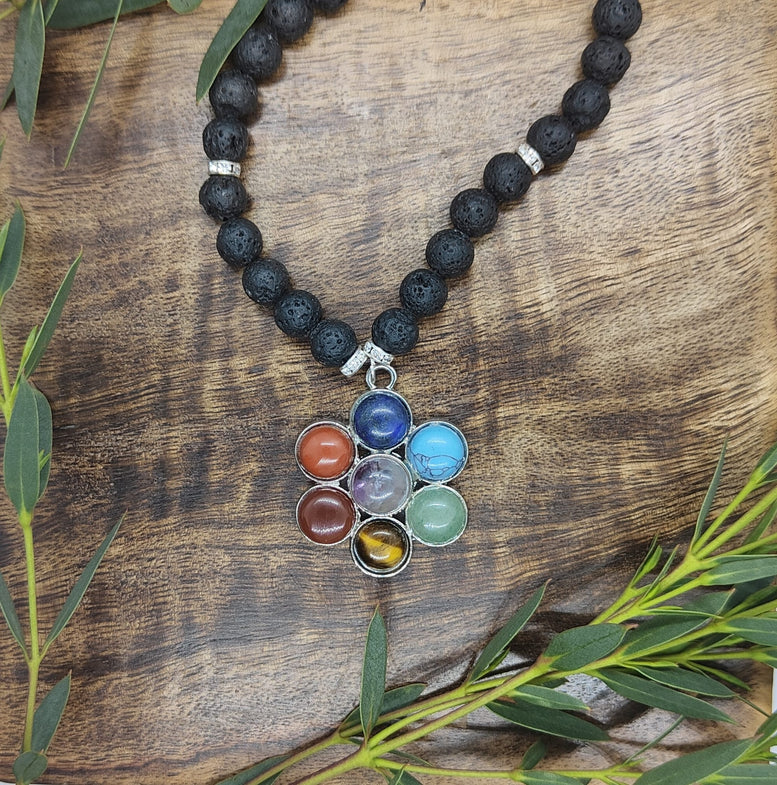 This Necklace features a Flower containing 7 crystals for each chakra and is platinum plated. The pendant is about 33mm wide, 41mm long, 8mm thick.
Chakra flowers offer unique symbolic meaning for each of the seven major chakras. Flowers are among the oldest spiritual symbols. Sacred flowers exist in nearly every culture and spiritual tradition. These beloved flowers have inspired poetry, hymns and sacred art throughout history. Chakra flowers reveal the meaning and significance of each chakra.
The benefits of wearing lava stones are vast, especially since we can diffuse the stones with our favourite essential oils. For instance, they can help people with allergies. For example, if you suffer from a runny nose, you can put some essential oils that help with respiratory health onto your lava beads and wear them throughout the day. This can keep you feeling refreshed and fight the allergies you have.
The lava stone is typically like other healing gemstones. It's recommended you wear your lava stone as close to the skin as possible. This allows better absorption, giving it easier access so that the energy can flow. To clear negative emotions, it's said you should wear a bracelet so that the stones are close to your pulse. Or a necklace so that the stones are close to your heart.