Unique Tree of Life Rhodonite & Red Jasper double chain Bracelet | Gift | Witchcraft | Wiccan | Pagan | Gemstone | Jewellery | Natural
Sale price

$14.59

Regular price

$16.22

Unit price

per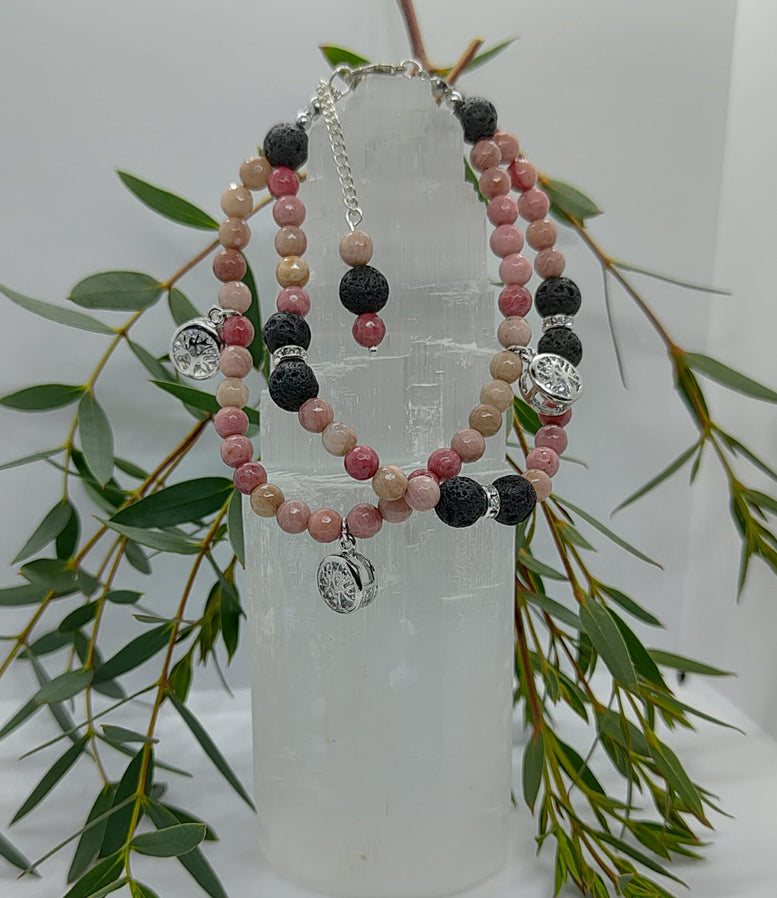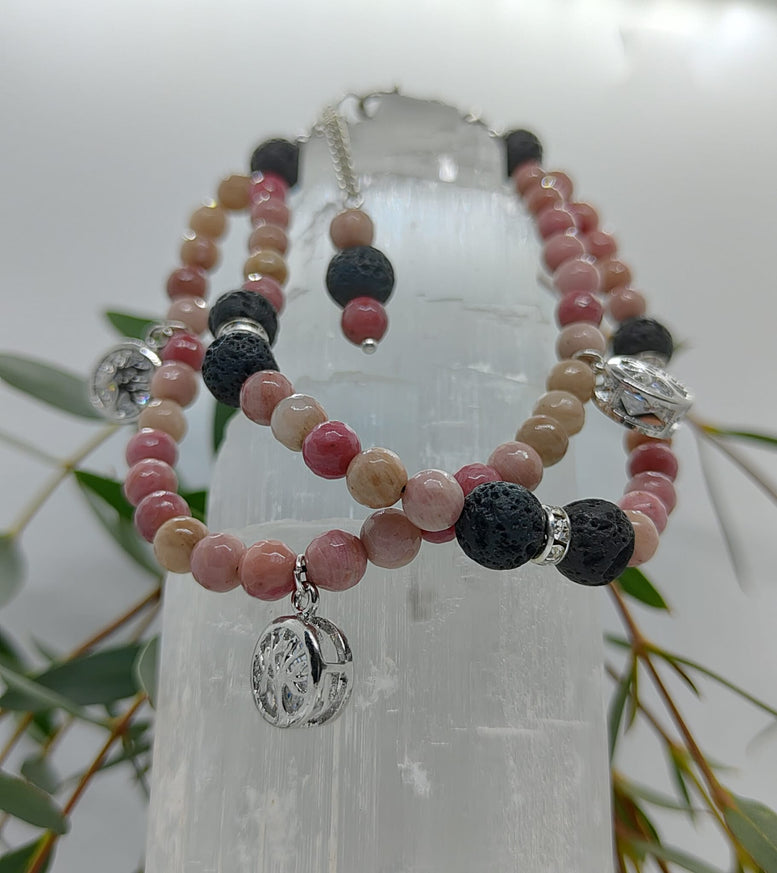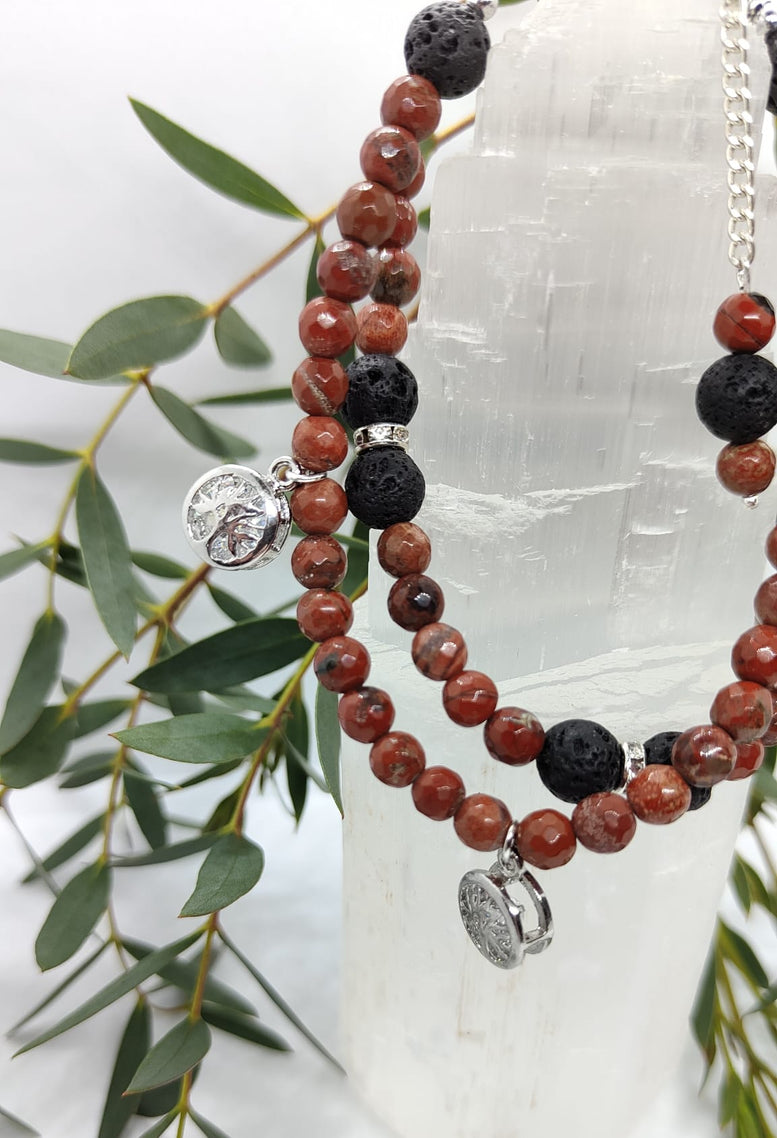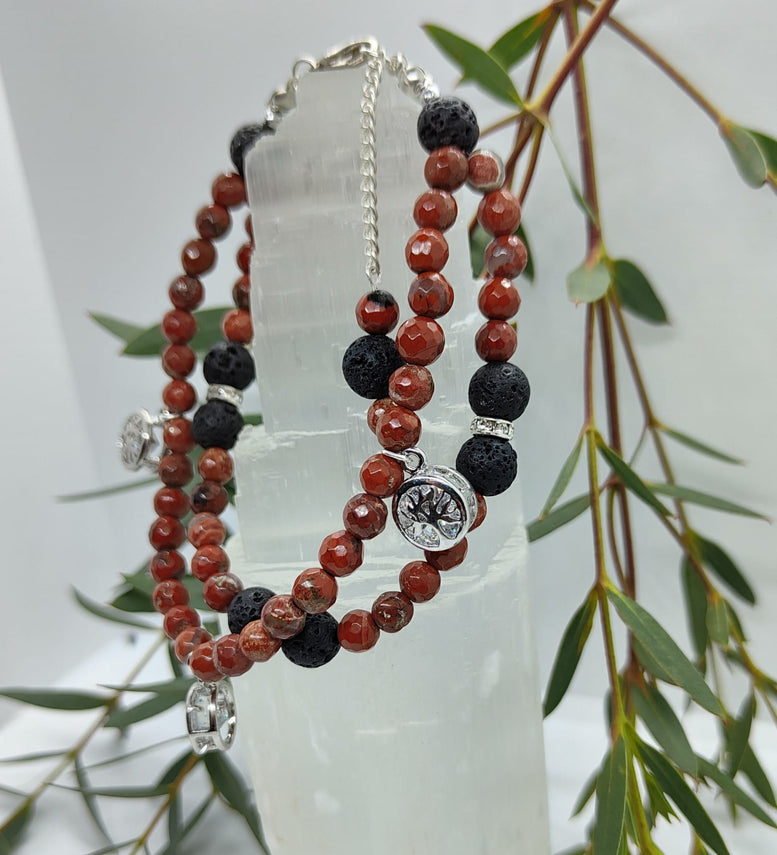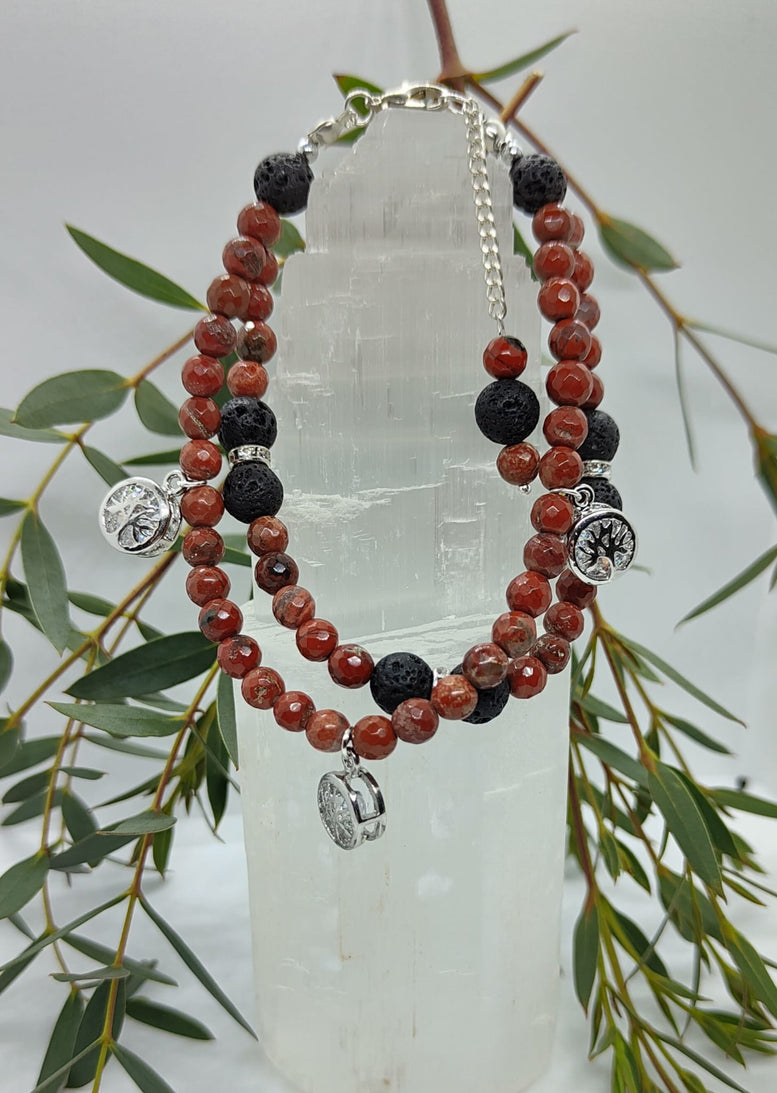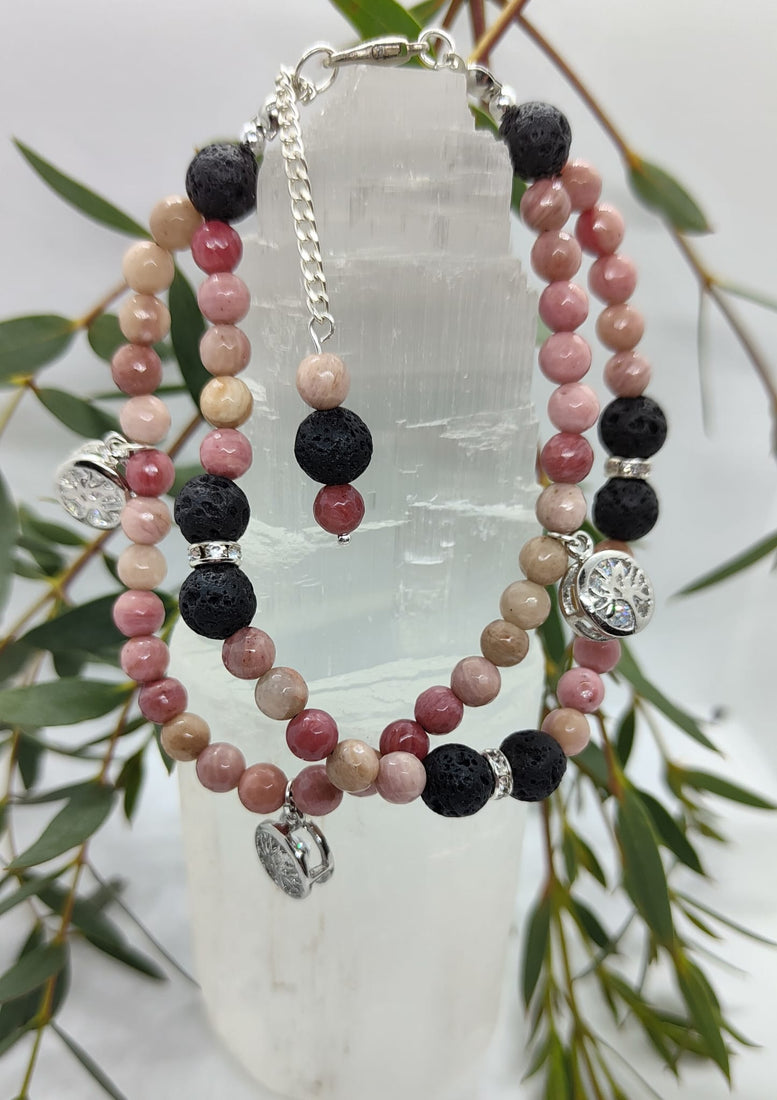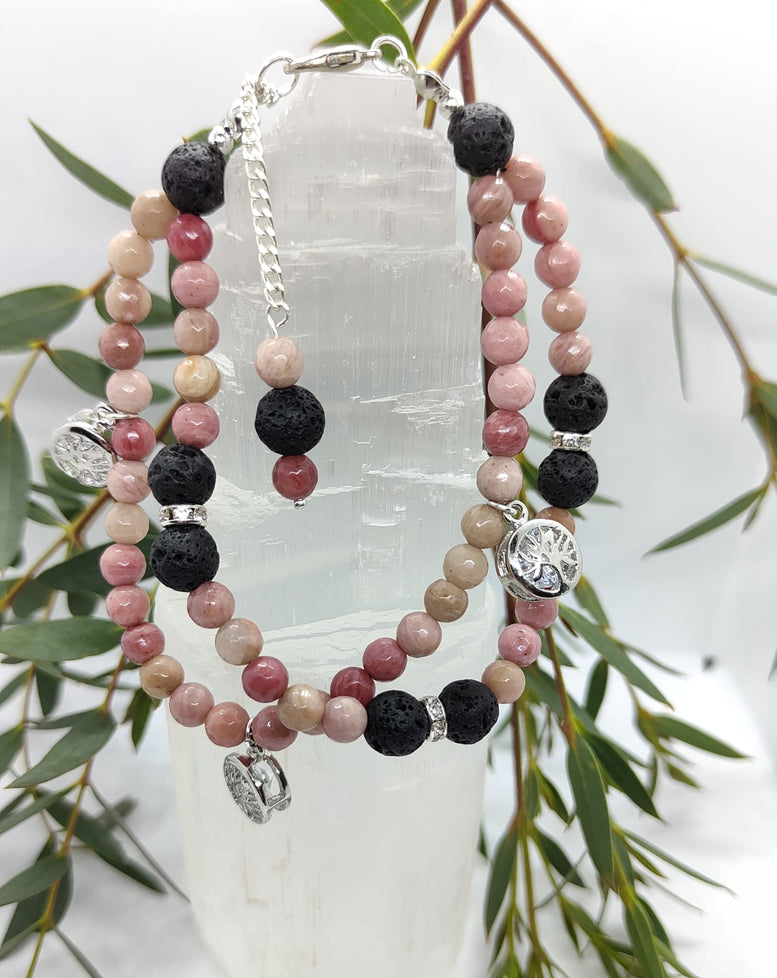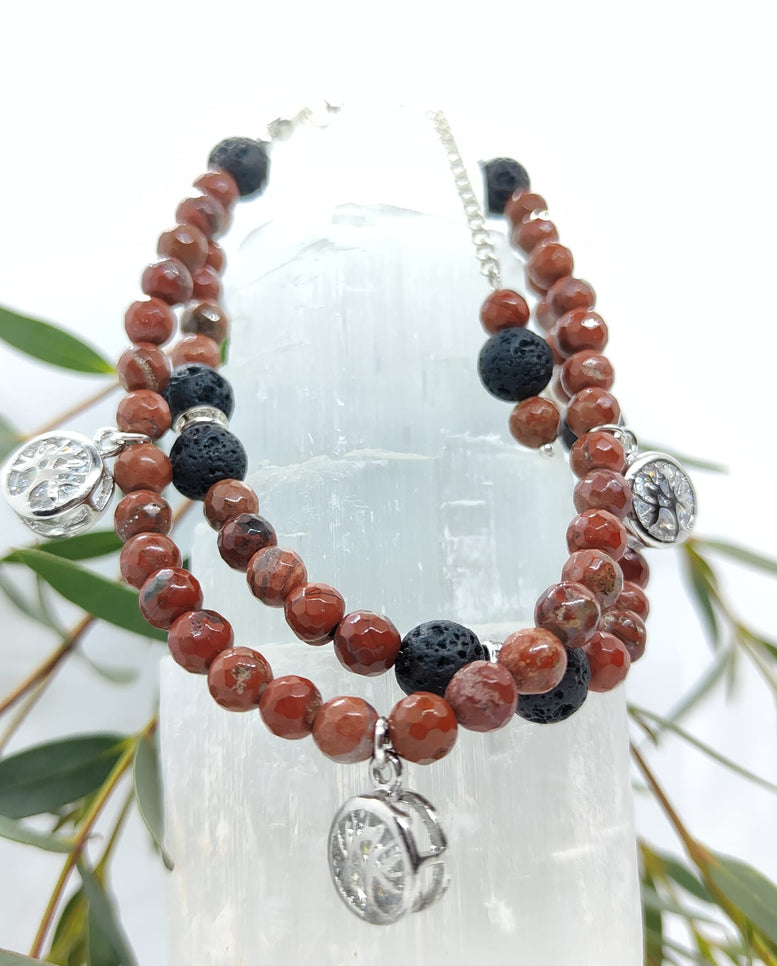 Handmade Unique Tree of life double chain bracelet. Only 1 of each design available. Choose from Rhodonite or Red Jasper.
Made using Natural Crystals and Lava Rock Beads, these gorgeous bracelets have been designed and handmade with Love & Magical intentions.
Each bracelet features 3 tree of life Alloy Cubic Zirconia Charms. The crystal beads measure 6mm and the bracelet is 20cm.
Rhodonite is a stone of compassion, an emotional balancer that clears away emotional wounds and scars from the past, and that nurtures love. It stimulates, clears and activates the heart. Rhodonite grounds energy, balances yin-yang, and aids in achieving one's highest potential. It heals emotional shock and panic. Rhodonite aids in cases of emotional self-destruction, codependency and abuse. It encourages unselfish self-love and forgiveness. Promotes remaining calm in dangerous or upsetting situations. Builds confidence and alleviates confusion.
Red Jasper is gently stimulating and also an extremely protective stone. It can neutralise radiation and other forms of environmental and electromagnetic pollution. Red Jasper rectifies unjust situations and grounds energy. Brings problems to light and provides insights into difficult situations. An excellent "worry bead", Red Jasper calms the emotions. Aids in dream recall. Cleans and stabilises the aura. A stone of health, Red Jasper strengthens and detoxifies the circulatory system, blood and liver.