Witches Crystal & Charm Prayer Beads | Deity Worship | Chant | Mantra | Goddess | Witchcraft | Wiccan | Pagan | Gift | Sabbats | Lunar Month
Sale price

$14.55

Regular price

$16.17

Unit price

per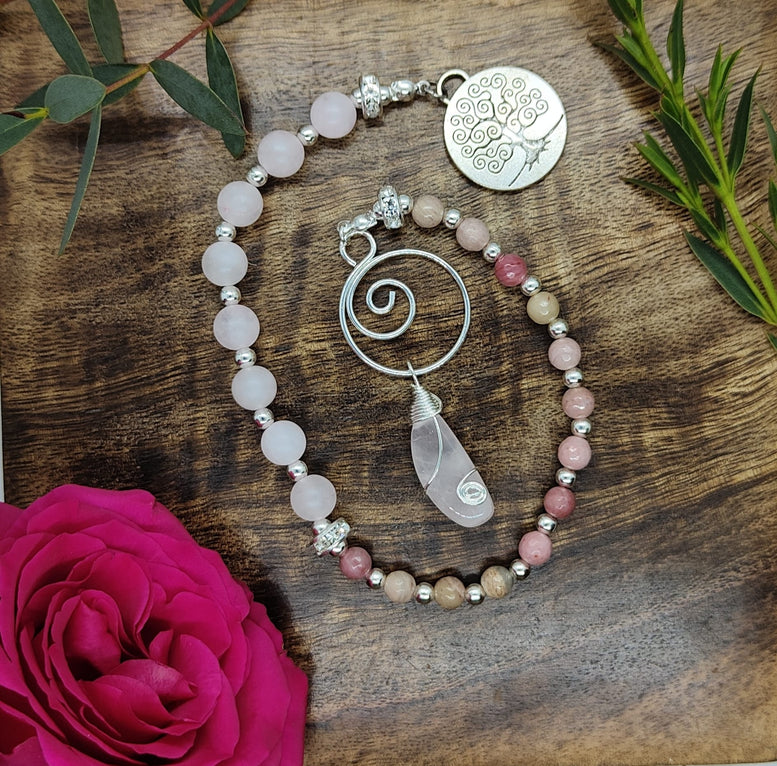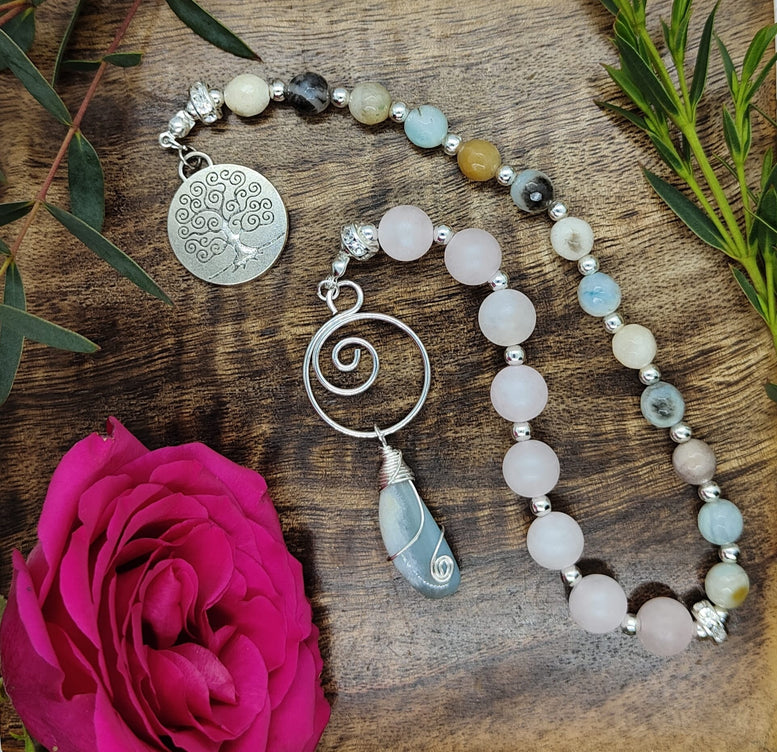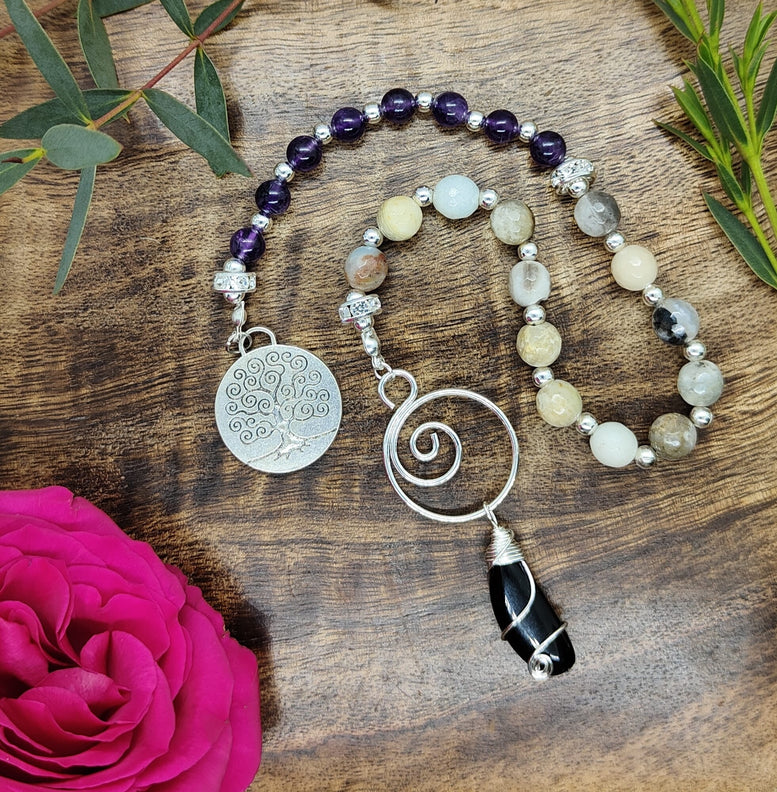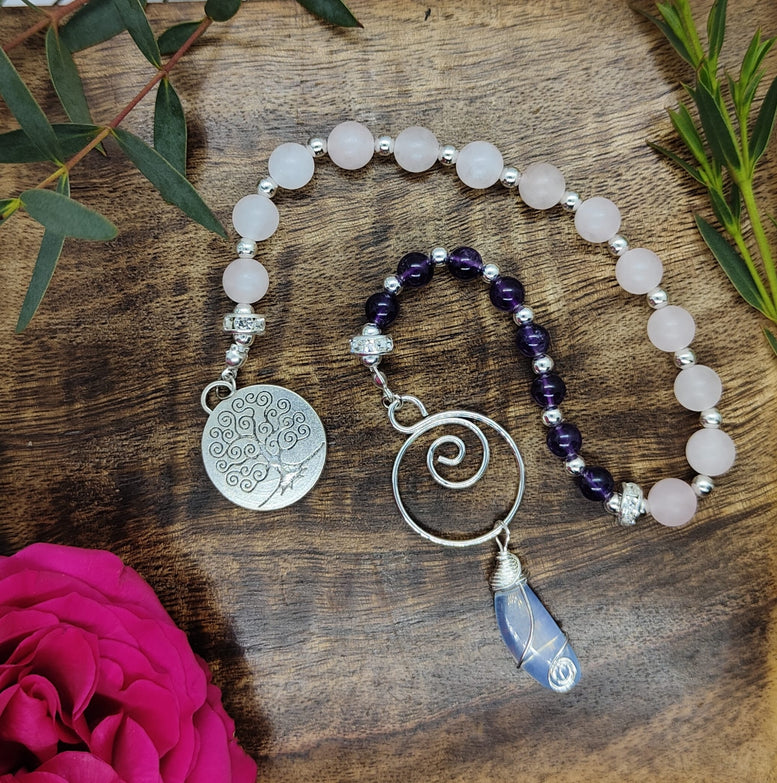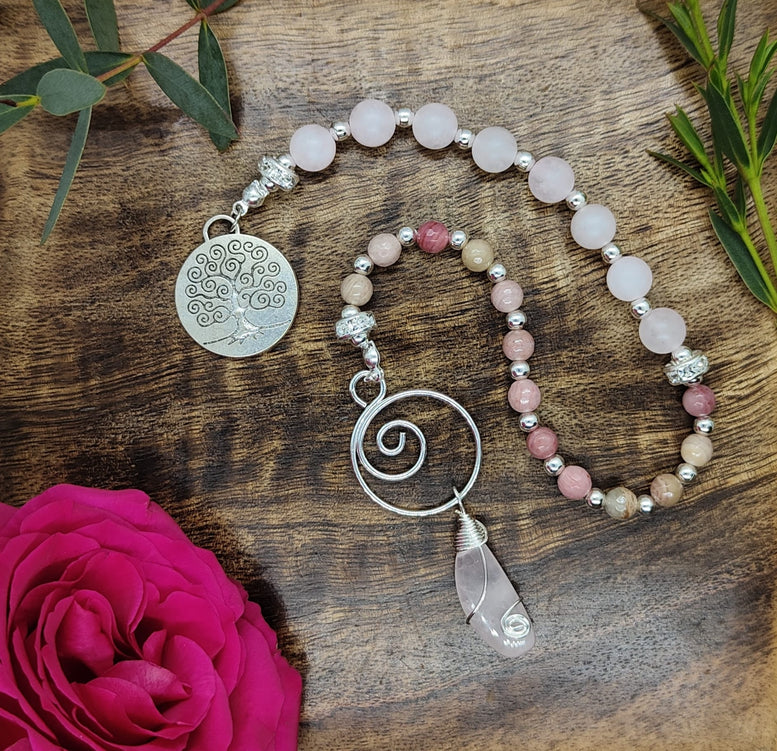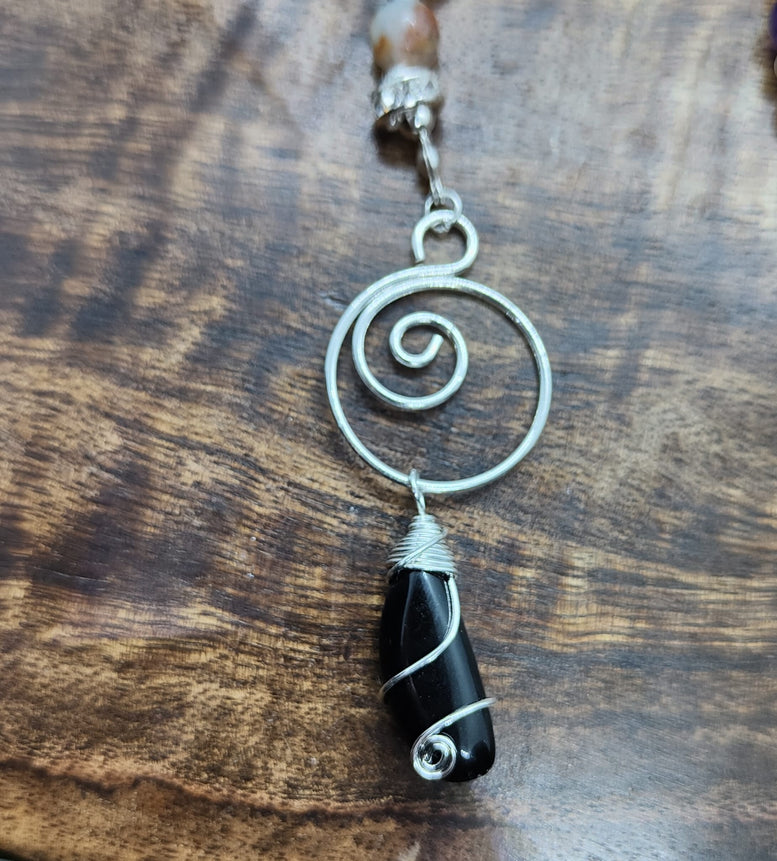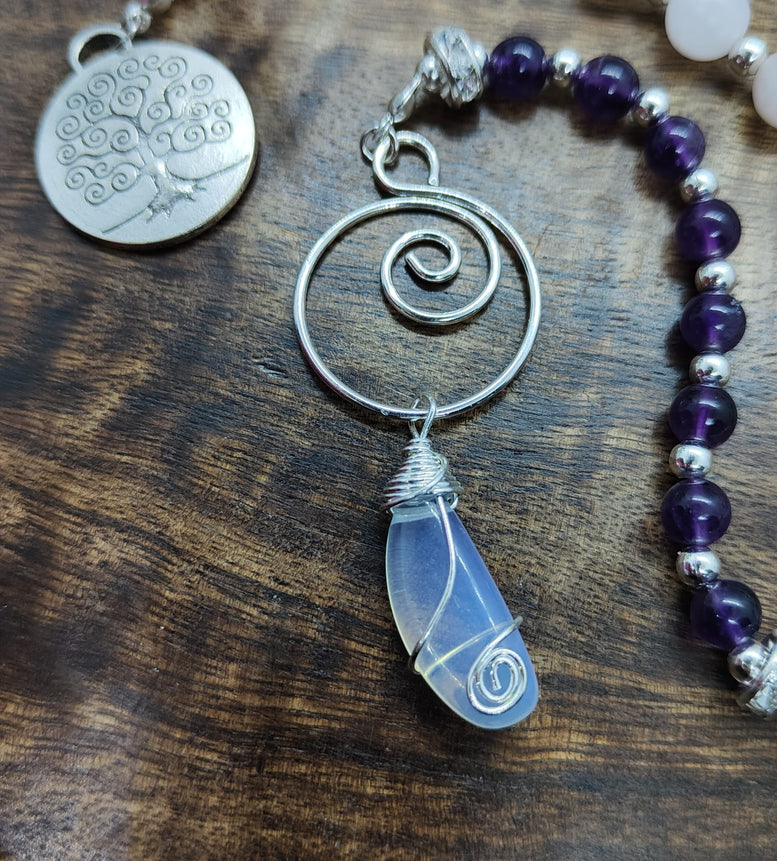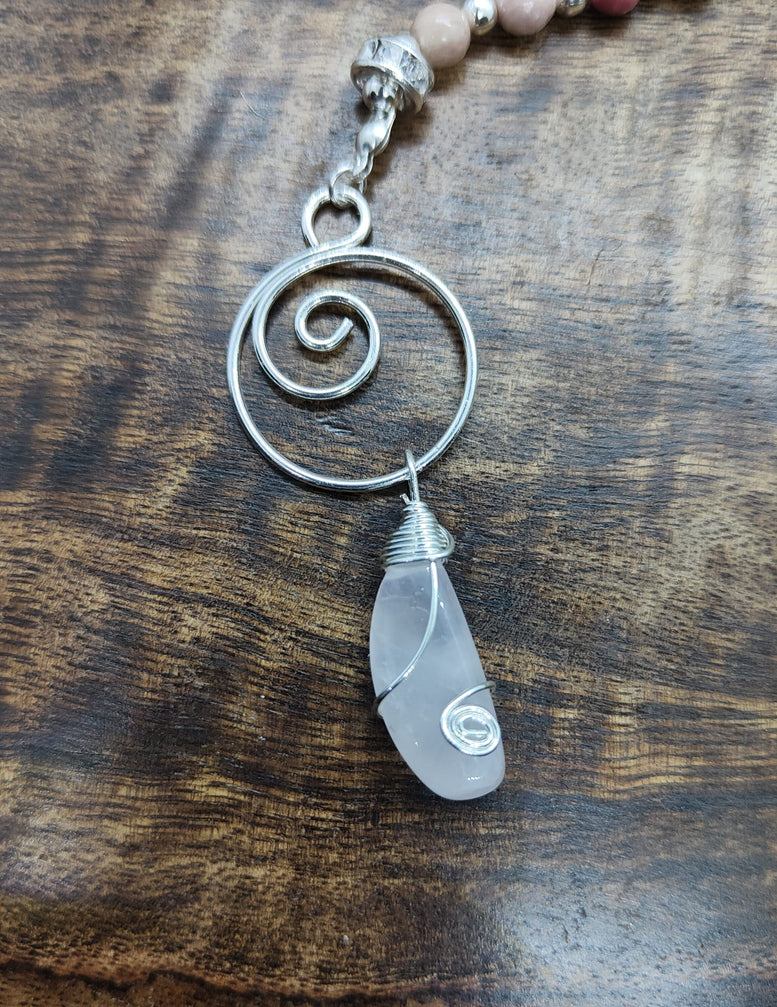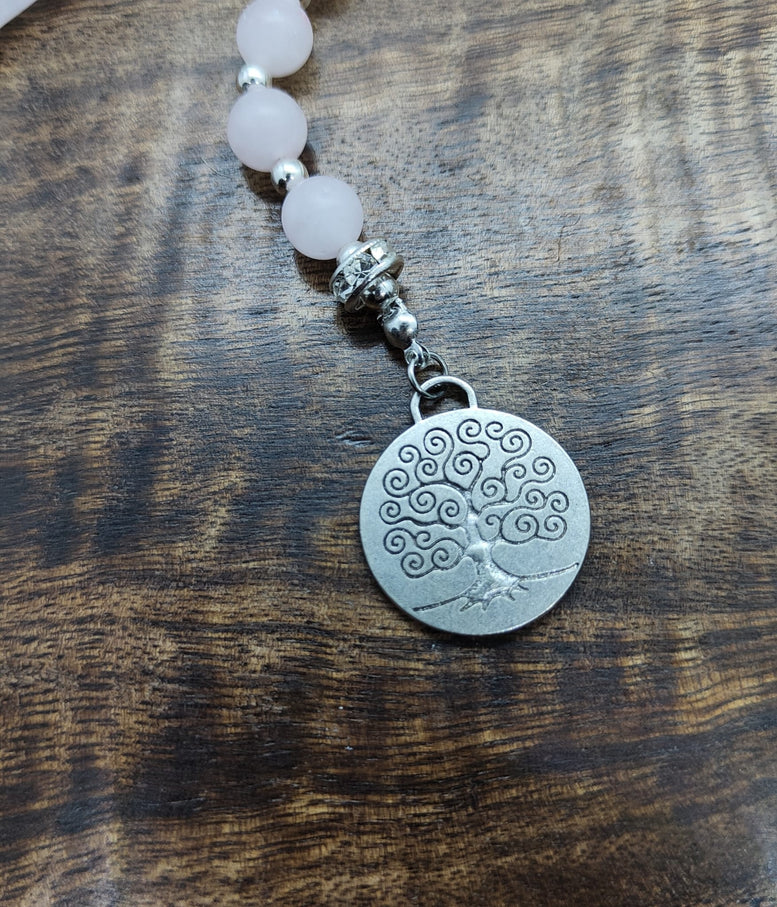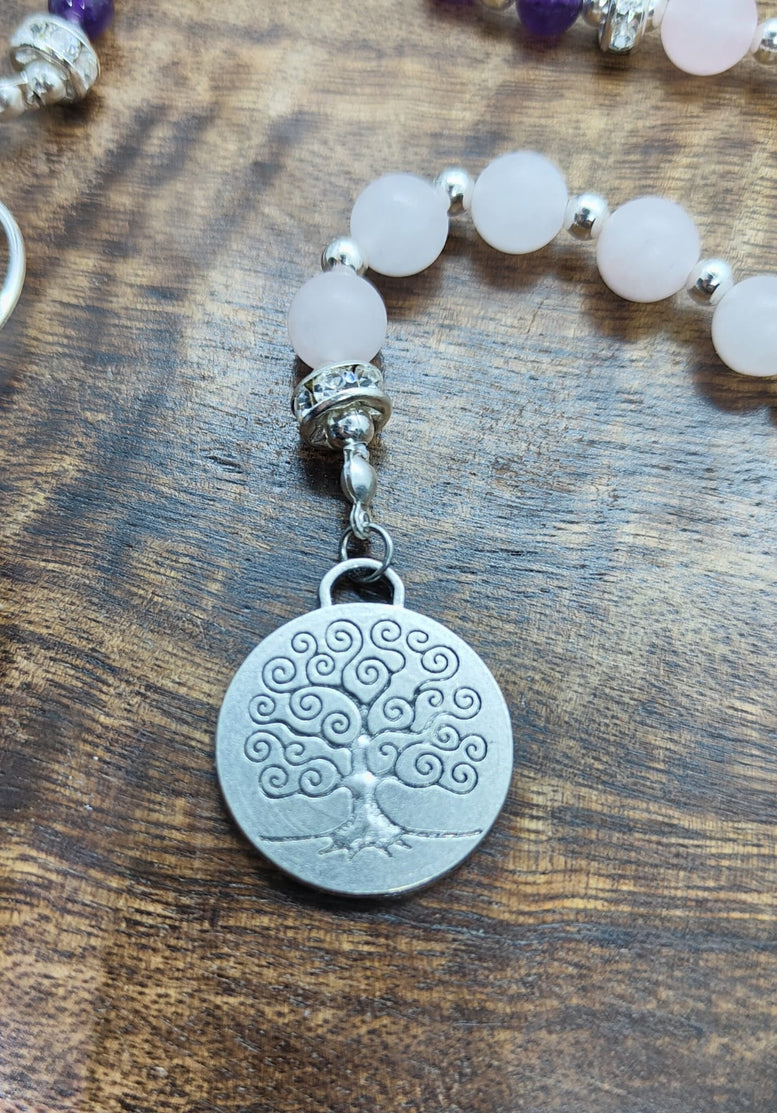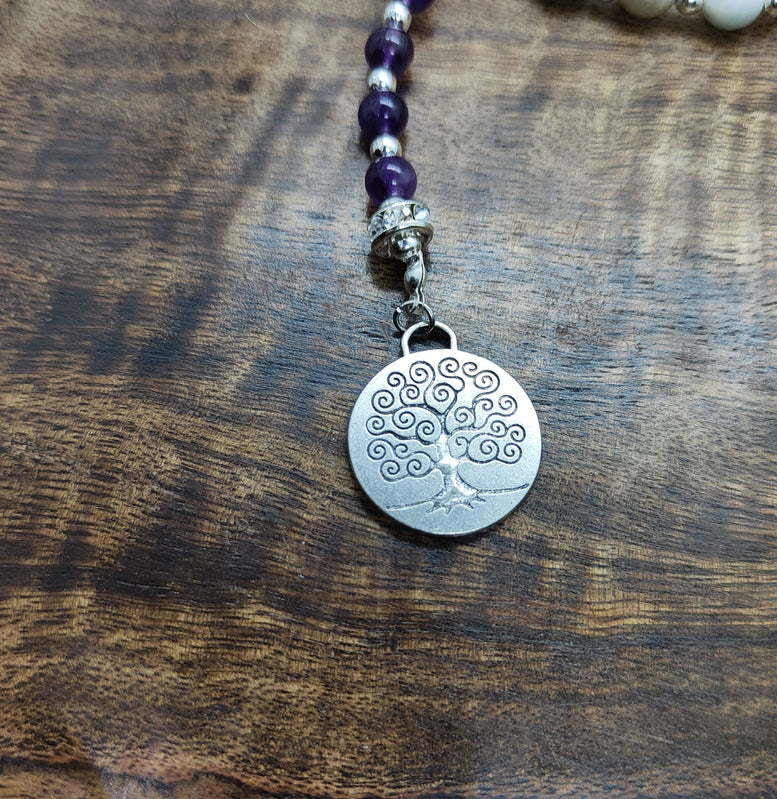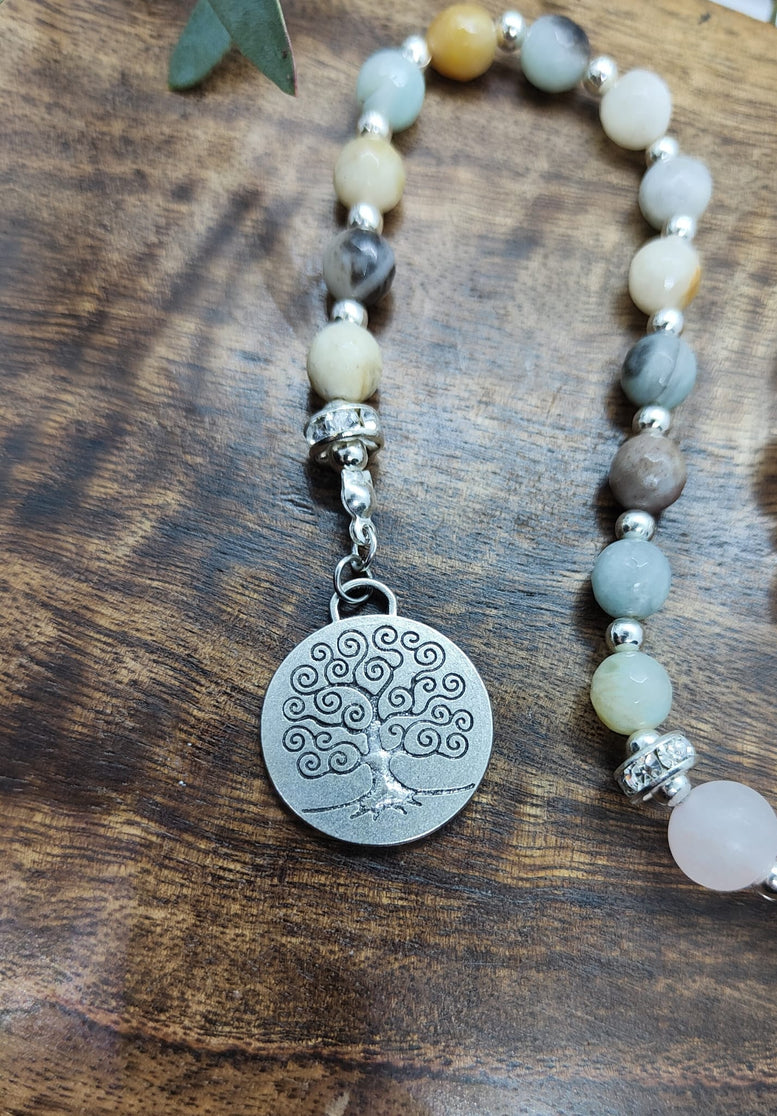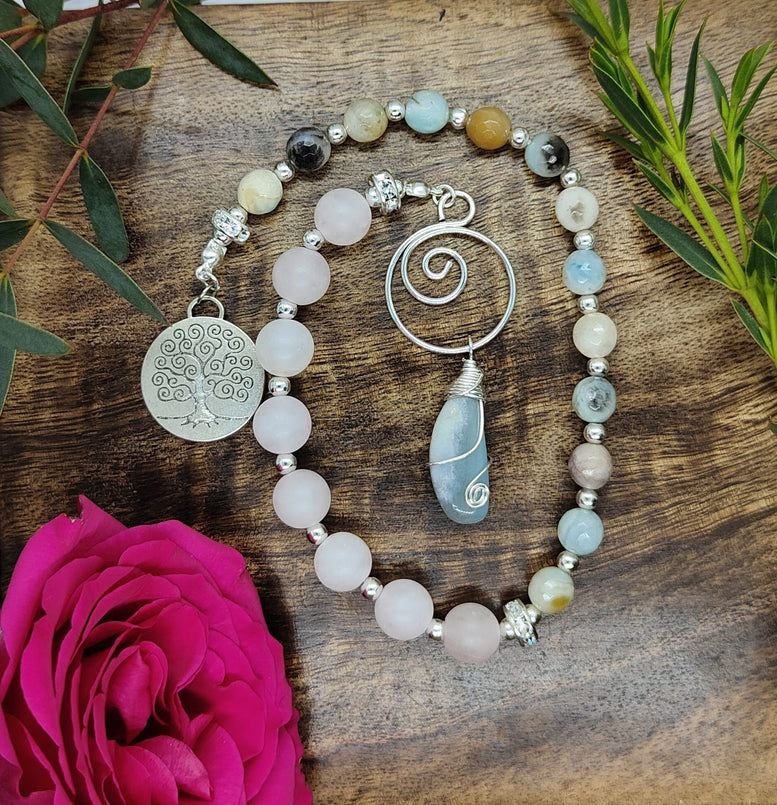 Stunning Unique Witches Prayer Beads made with natural crystals and charms.
Only 1 of each style has been made, making them truly unique.
4 styles to choose from - each piece has 8 beads to represent the Sabbats & 13 Beads representing the Lunar Months.
Style 1 - Frosted Rose Quartz and Flower Amazonite beads with an Amazonite Teardrop pendant and Tree of Life charm
Style 2 - Amazonite and Amethyst beads with an Obsidian Teardrop Pendant and Tree of life charm
Style 3 - Amethyst and Frosted Rose Quartz with an Opalite pendant and tree of life charm
Style 4 - Frosted Rose Quartz and Rhodonite beads with a Rose Quartz Teardrop pendant and tree of life charm
Prayer beads are a wonderful way to enhance your spiritual practice and connect with the divine energies of the universe.
How to use:
Recite a prayer or mantra
Deepen your meditation
Manifest an intention
Honor a deity
Connect with your ancestors
Celebrate a pagan holiday
Enhance your spellwork
There are several reasons why people use prayer beads. First, prayer beads provide a sense of calmness and peace. When you use prayer beads, you feel closer to the gods. Also, prayer beads help you focus your thoughts during meditation. Finally, prayer beads give you a sense of spirituality and connection to nature.
Prayer beads offer a way to embrace your mystical practice on a regular basis. You can use them to connect with the spirits and gods. And when you do so, you'll find that they have a positive impact on your spiritual growth.