Witches Self Love & Healing Gift Set | Witchcraft | Wiccan | Pagan | Love Spell | Crystals | Incense | Bath Salts | Bath Tea | Bath Soak
Sale price

$49.32

Regular price

Unit price

per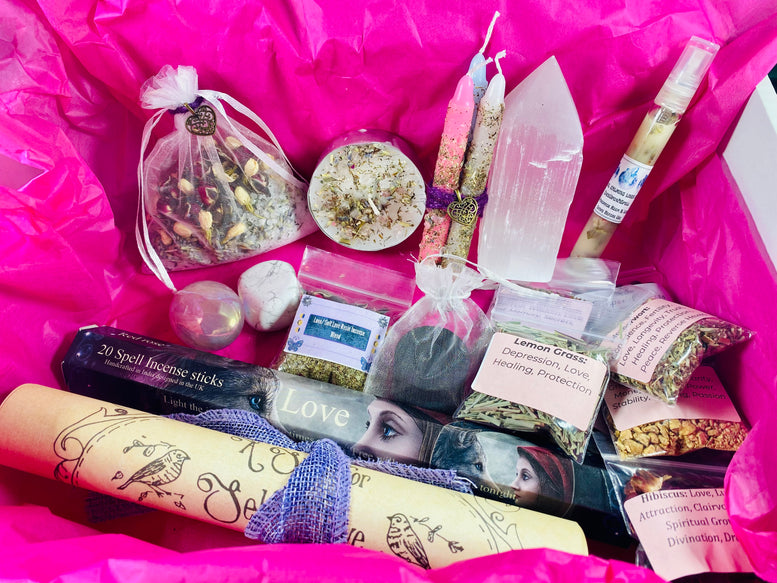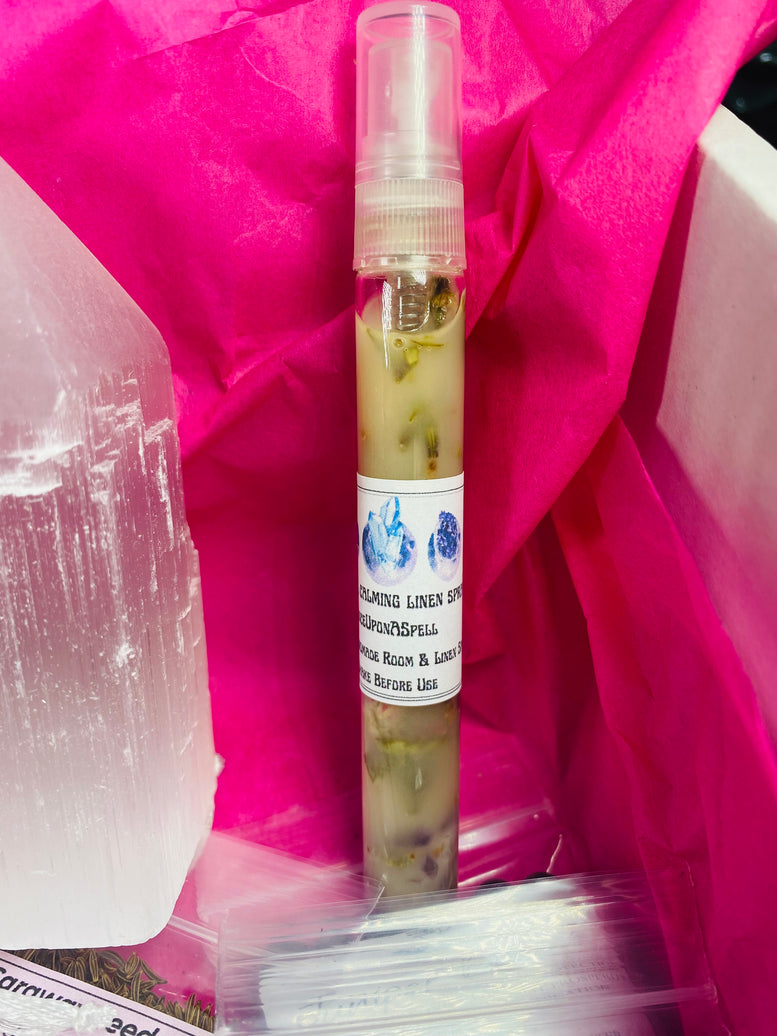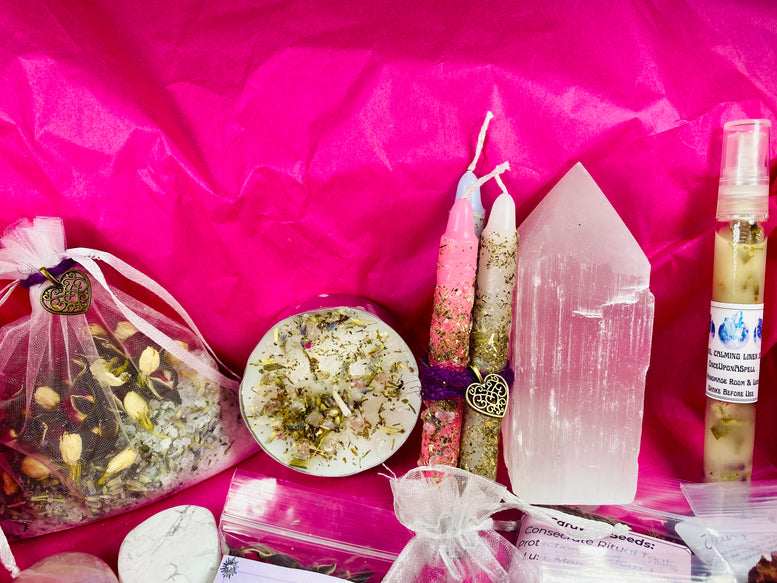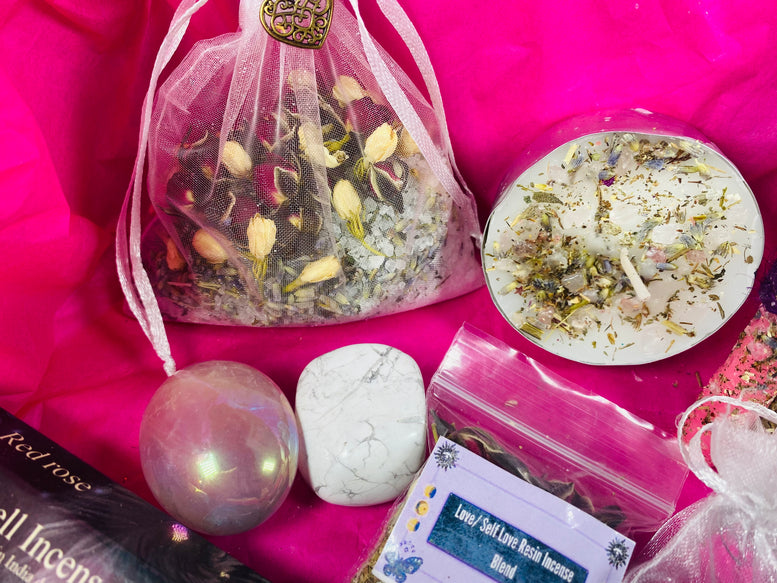 This is a beautiful gift set, perfect for any Witch who needs a little Self care or as a beautiful gift for a friend or loved one.
This gift set includes:
1 Self love & Healing bath Tea
1 Dressed Tea Light - dressed with corresponding herbs and crystals
3 x Dressed Spell Candles - Pink for love, Blue for Peace , and white for Healing
1 10cm Selenite Pencil Tower - Selenite promotes Peace, Tranquility and Cleansing
1 10ml handmade Self love, Healing and Calming Linen Spray. Made with crystals, herbs, 100% pure essential oils, witch hazel and Yorkshire water
1 x Angel Aura Rose Quartz Palm Stone - Angel Aura Quartz is the perfect stone to help when one may feel emotionally unstable or distressed. The energies that radiate from this stone provide a protective shield around ones aura that helps provide inner peace, mental clarity, heightened intellect, and pure serenity.
1 Large Howlite Stone - Calming, Relaxing, reduces anxiety and stress, heals anger, confidence
1 Love/Self Love Incense Resins Herb blend
2 x Charcoal disks to burn incense
8 Herbs/Flowers for self love & healing
1 x box of love spell incense sticks
1 x love spell scroll