Witches Starter box Gift set
Sale price

$30.17

Regular price

$33.52

Unit price

per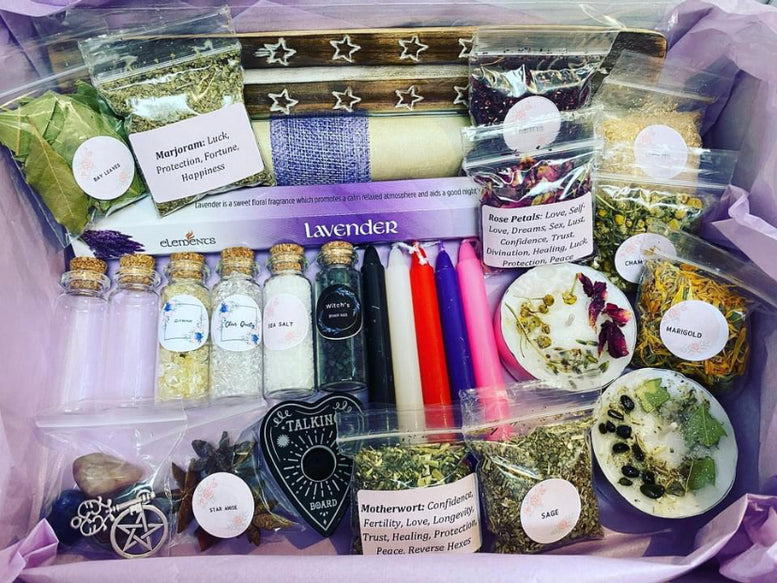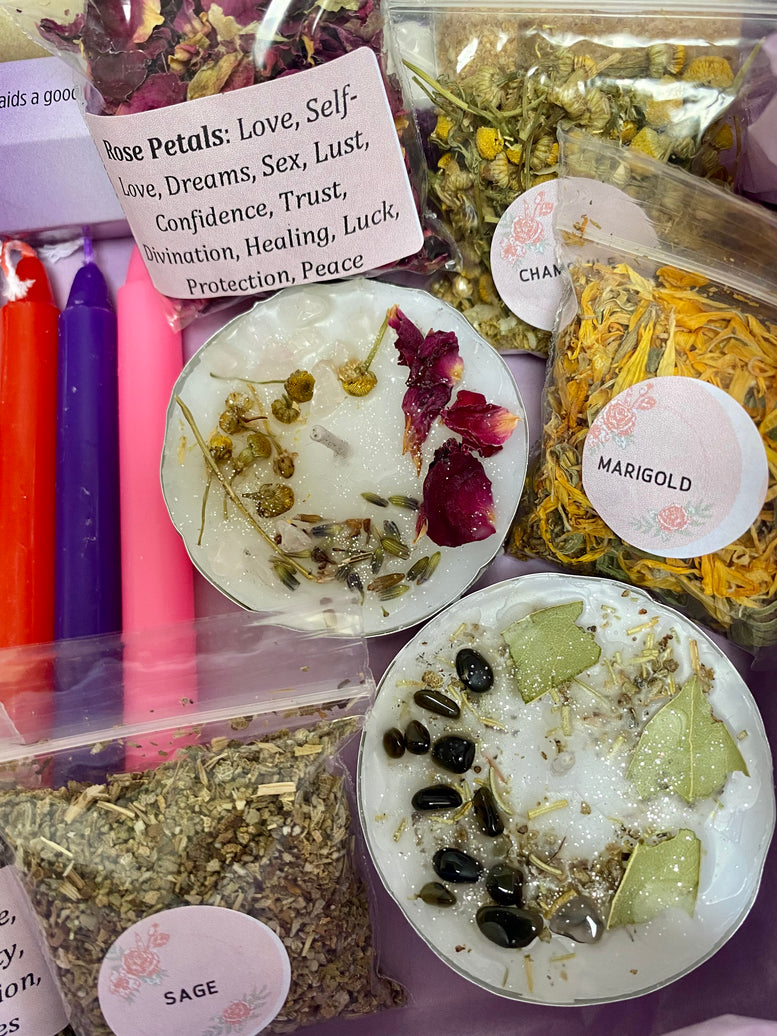 This beautiful set has been designed with witches beginning their magical journey in mind, explore your supplies and start your magical journey with this supply box!
This set contains:
12 Herbs
5 spell candles
Box of incense sticks
Incense stick holder
Spell candle Holder
2 bottles of crystal chips (perfect for candle making
or spell bottle making)
2 Empty spell bottles
1 Bottle of Sea Salt
1 Black Salt (made in ritual under the correct astrological timing)
2 Large tea lights (self-love/love & protection) made with herbs and crystal chips
A bag containing tumble stones and charms
Moon chart scroll
Candle Colour meanings scroll
A scroll Containing 93 herbs and their magical meanings 
Witches Starter box Gift set
Great value
Absolutely fantastic value for the money spent, honestly. I'm thrilled with my order :D
X-Mas Gift
I ordered the starter kit a week before Christmas, great idea I know. Anyways, I contacted the owner/location and they where very friendly. When the item arrived it was great my daughter (baby witch) loves it. All items are authentic and in great condition. She is already for some more. Would highly recommend, I wish I was local so I could visit and shop in person. Maybe some day I will make it across the pond. Thank you Once upon a spell.
Lovely gift
Brought this gift for my son. He was over the moon. Thank you