Witchy Crystal Bundle | Broom | Dagger | Moon | Amethyst | Crystals | Reiki | Chakra | Witchcraft | Wiccan | Pagan | Gift | Mother's Day
Sale price

$27.73

Regular price

$30.82

Unit price

per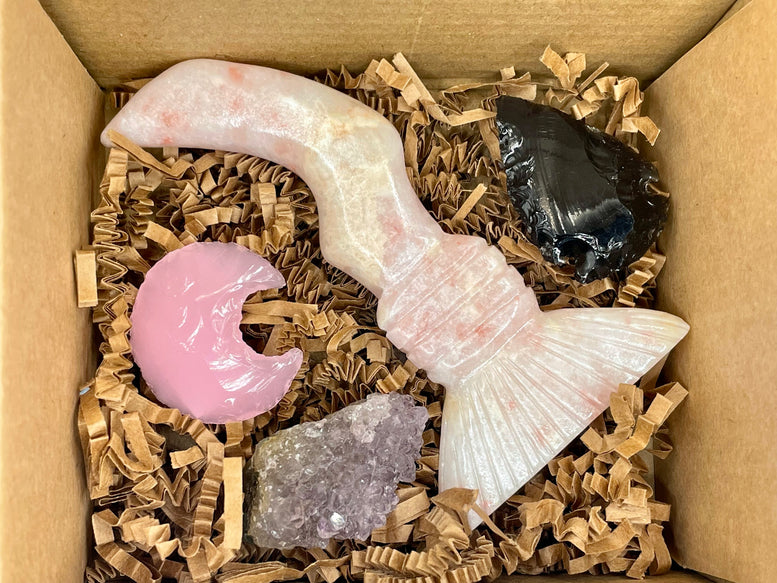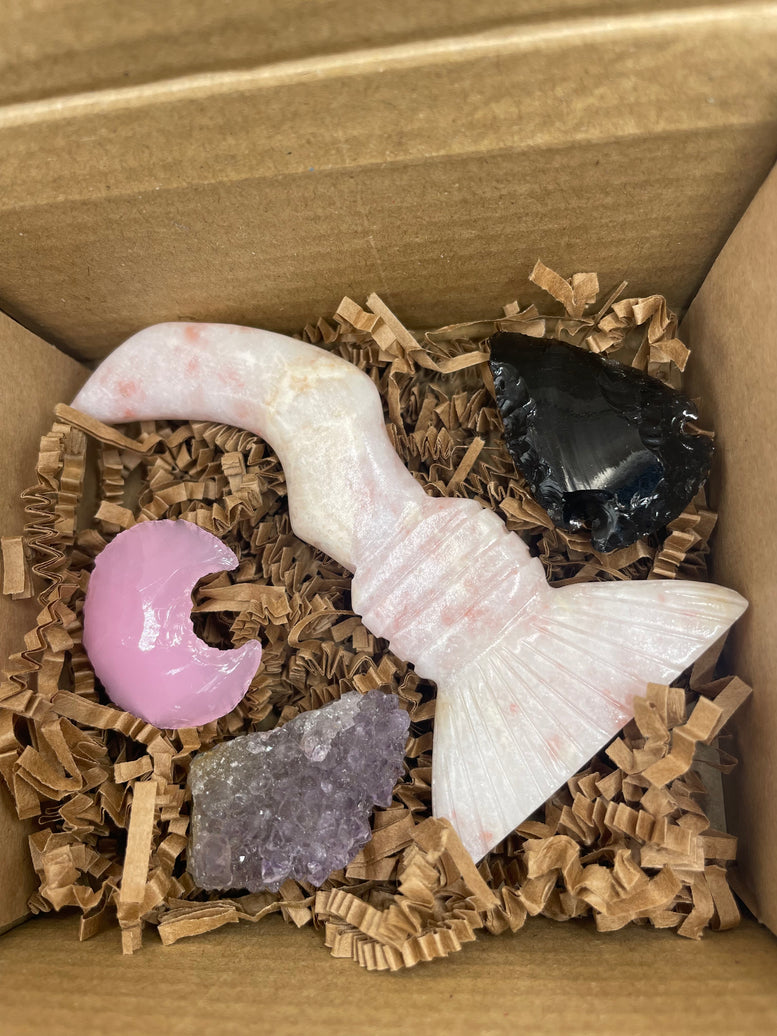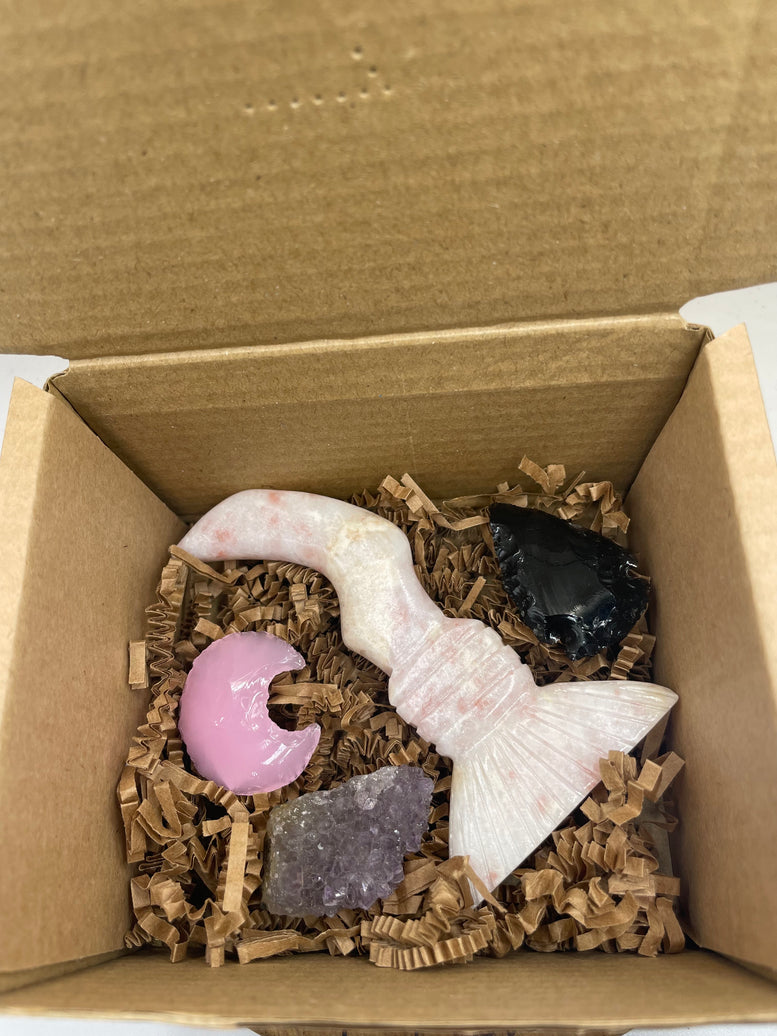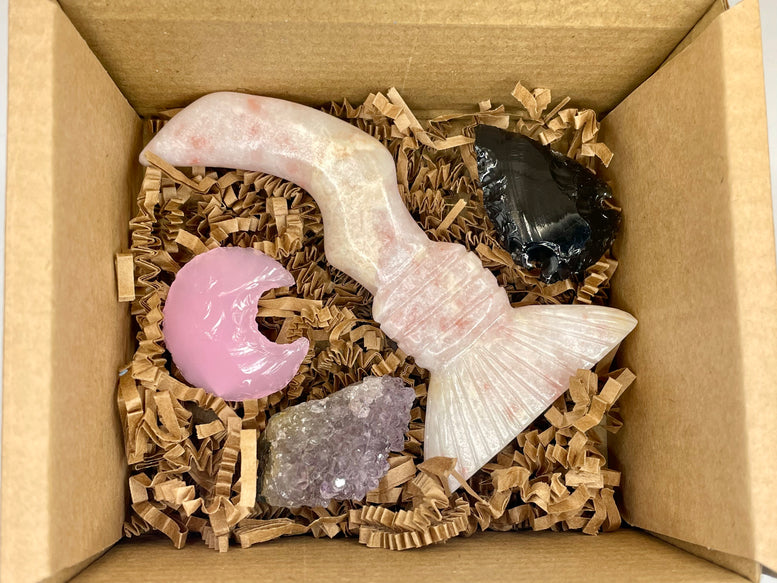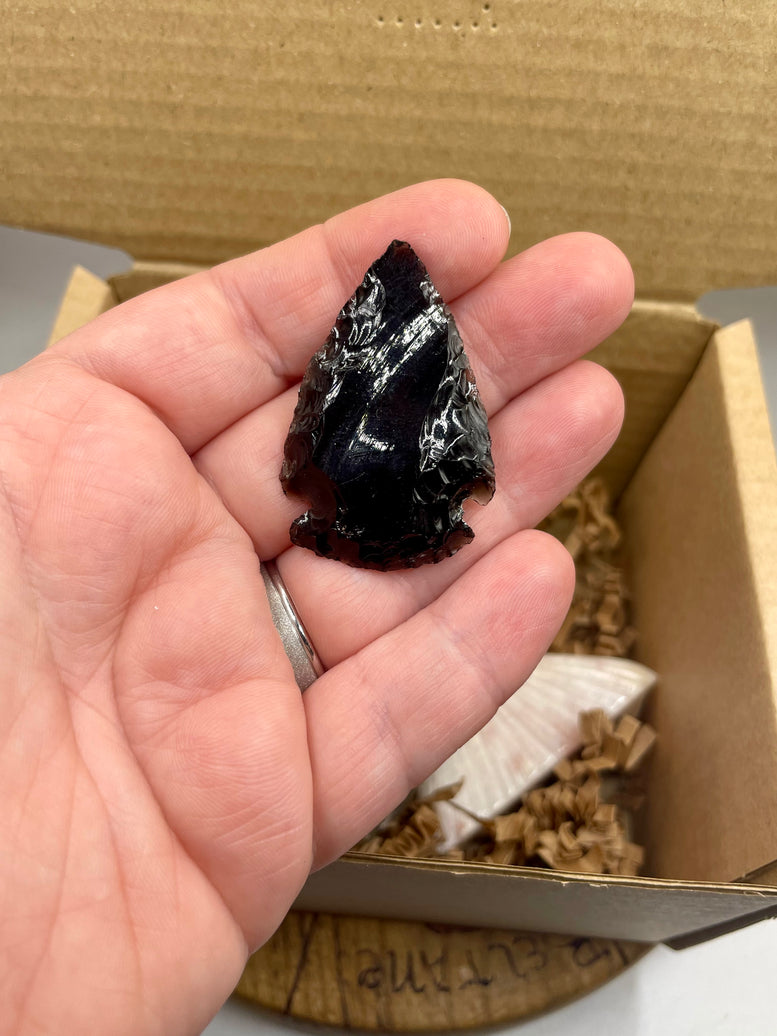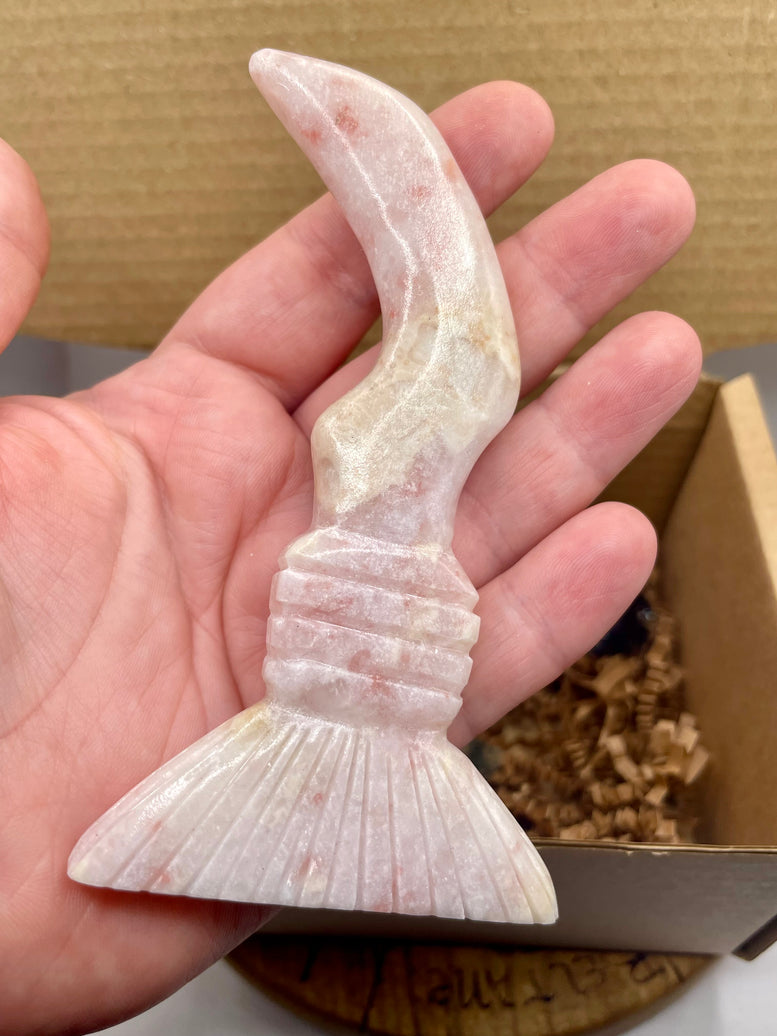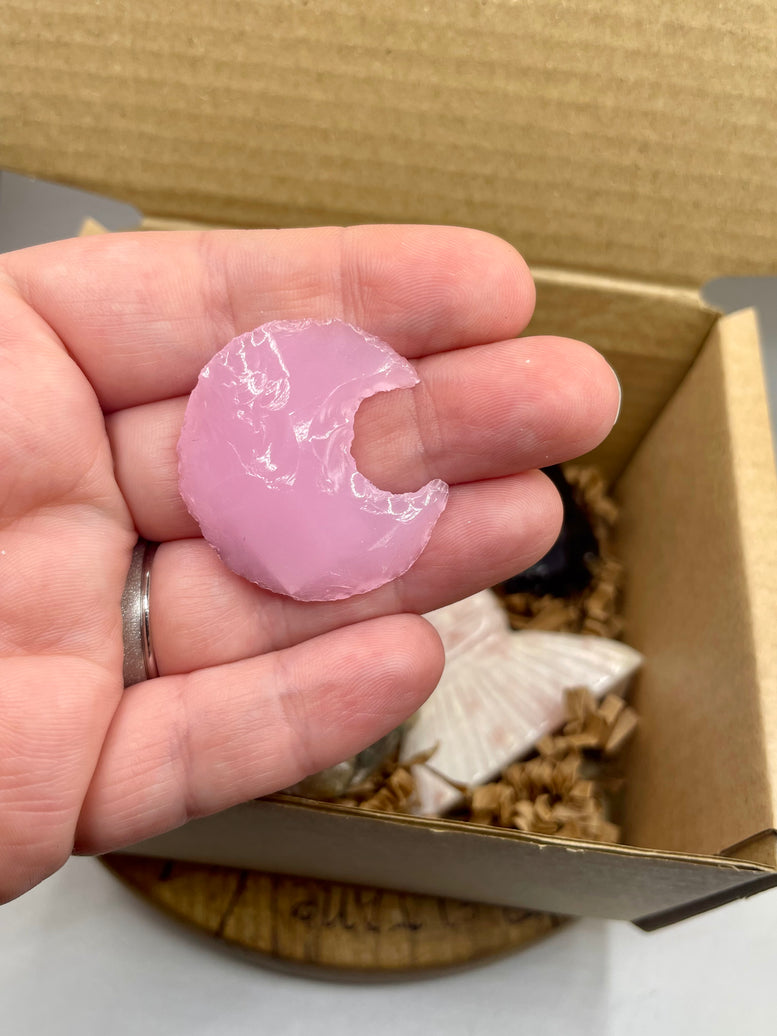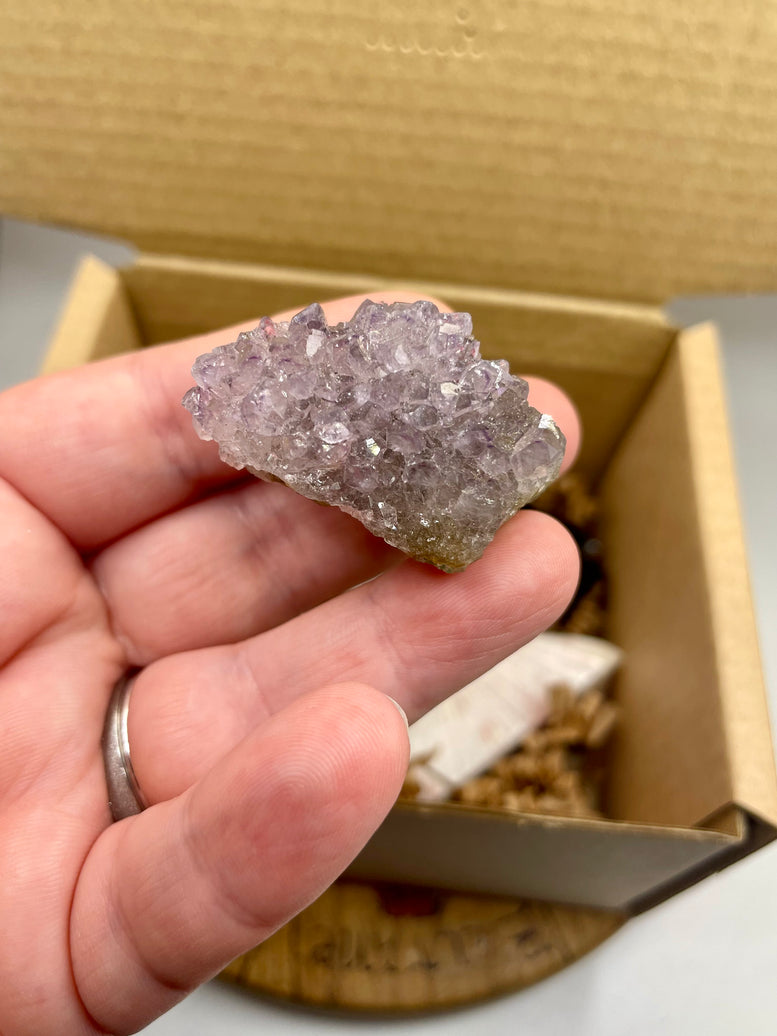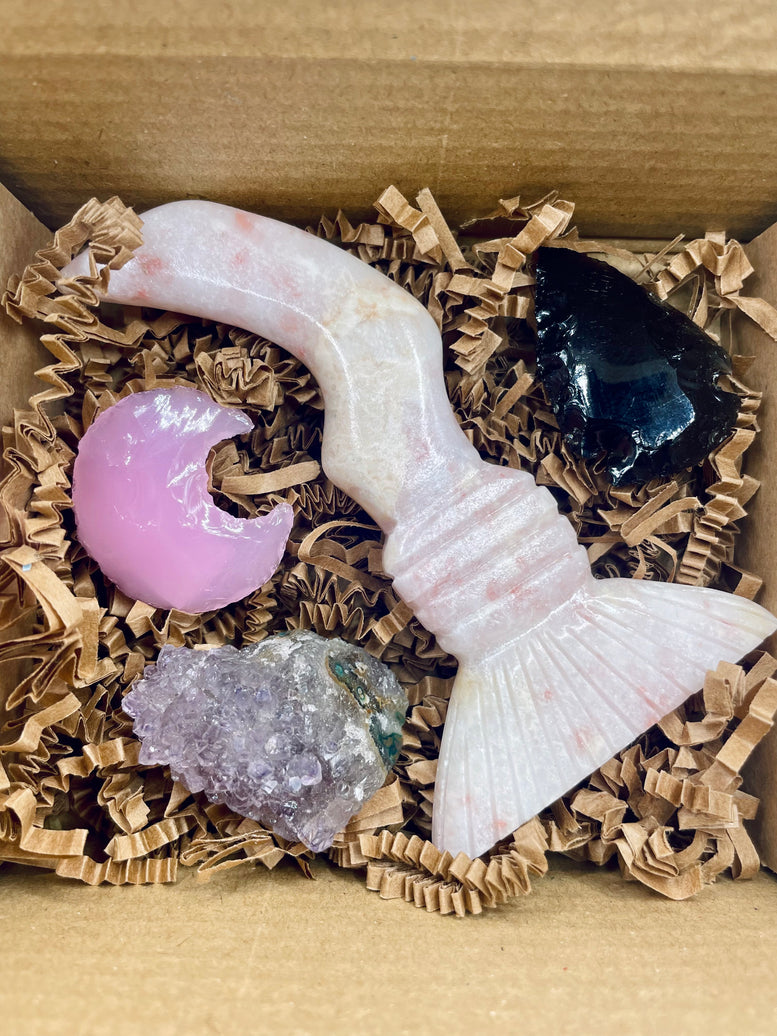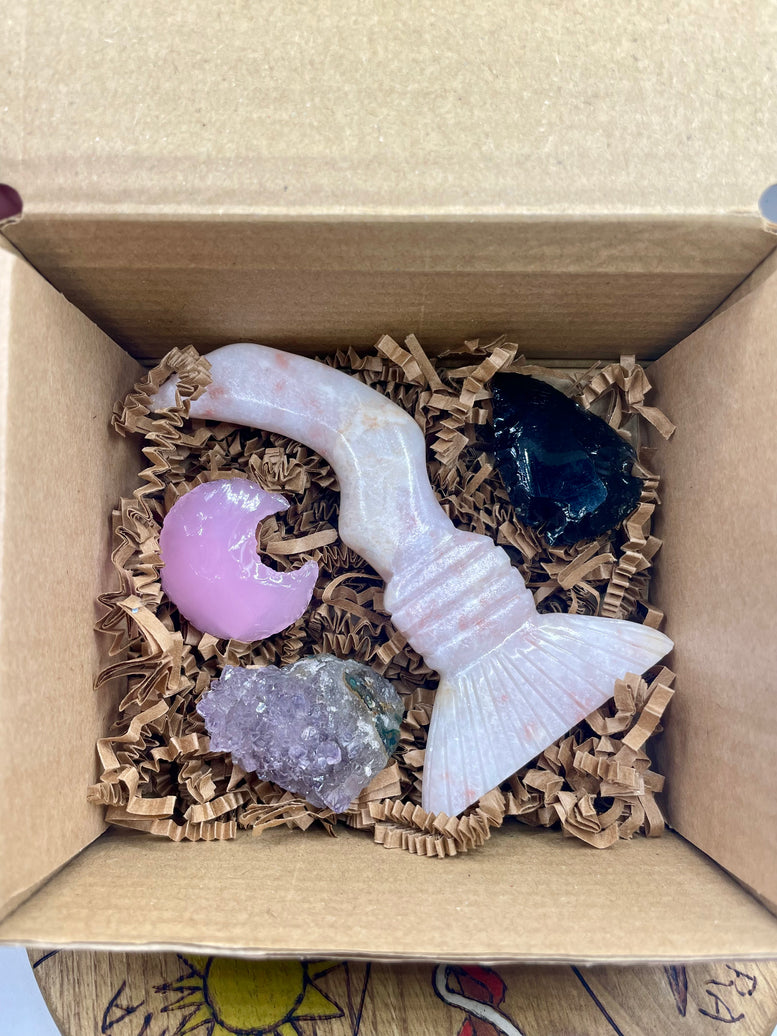 A Unique selection of High Quality Crystals put together to make this gorgeous set include:
1 x 10cm Strawberry Jasper Broom Stick
1 x Amethyst Cluster
1 x Rose Opalite Moon
1 x Black Obsidian Arrow Head
Jasper is known as the "supreme nurturer". It sustains and supports through times of stress, and brings tranquility and wholeness. Jasper provides protection and absorbs negative energy. It balances yin and yang. Jasper clears electromagnetic and environmental pollution, including radiation. It encourages honesty with one's self. Provides courage to assertively tackle problems. Aids quick-thinking and promotes organisational abilities. Jasper stimulates the imagination and transforms ideas into action. Prolongs sexual pleasure.
Amethyst - At a base level, Amethyst is renowned for bringing a sense of calm and clarity to our chaotic world. Those who keep Amethyst close will find that they feel comforted, grounded and soothed in a truly uplifting way. Because Amethyst centers the emotions, it can be a beautiful aide in recovery for those suffering from the overwhelming emotions that come with grief, loss and all shades of sadness. Thanks to its divine spirituality, it's a great stone for reminding people not to fear the unknown.
Opalite is used to help during transitional periods in our lives by casting out negative energy.
A strongly protective stone, Obsidian shapes a shield against negativity, supplying a grounding cord from the base chakra to the center of the earth. It captivates negative energy from the environment and blocks psychic attack as well as negative spiritual influences. Obsidian conducts clarity to the mind and clears mind confusion. Giving a deep soul healing, Obsidian goes back to past lives to heal discharging emotions or trauma that carried forward into the present, bringing back the clarity to emotions.